Now I'd like to introduce you to our small sponsors for the month of October! Be sure to stop by their blogs and shops. Say hello, too!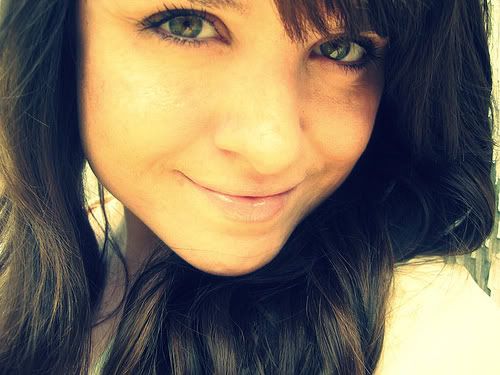 "Wishfulness is for the girl who has big dreams; who finds inspiration in everyday life. You'll find this shop filled with cute accessories and the occasional vintage find!"
Blog
/
Etsy Shop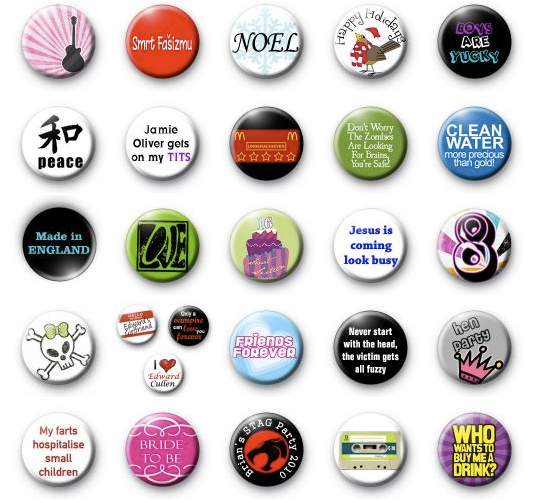 KOOLBADGES
With a plethora of designs for 1 inch buttons, you can snag up a sweet little accessory which would be perfect for your band or etsy! KoolBadges offers fixed rate shipping, custom orders, and free shipping on orders over $30!
Shop

GIRLYGIFTIES
"We're new, we're fresh, we're oh-so-sweet! If you are looking for the typical foodie hohumm, run-of-the-mill gift basket then you've come to the wrong place... Our gifties are filled with a great mix of fun, girly-girl items - some handmade, some imported, some one-of-a-kind and some even created exclusively for us - all handpicked by our resident style "extraordinair-ess" then packaged pretty in a crisp white hatbox with LOTS of hot pink flair! We are always sourcing out new and unique treasures to include in our giftboxes - playful sweet items that any girl would feel truly special receiving. Our gifties have "themes", that's true, but don't feel limited by them, no no no. The "themes" are mere suggestions, please gift as you will!"
Shop
"I'm Bee! I'm a 20 year old college student from Dallas. My life is a mix of dancing, performing, writing, working, and attempting to get through grad school in one piece, so my blog is all over the place. Everything from product reviews to little glimpses into my day and a lot of random twitter updates in between. Occasionally I have contests and giveaways, but I mainly write so I can look back at my college days and remember how ridiculous life was before the real world hit. :]"
Blog
/
Twitter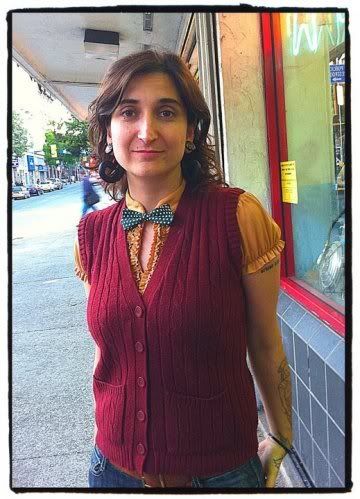 MOTLEY STEW
I'm a lover of all things creative. Whether it be food, music, style, art, design, fashion, etc…I'm ALL OVER IT. I work in the music industry doing marketing and promotions and am an avid cook and baker, artist, and cyclist. I go to more concerts/shows than is healthy for my poor ears. I'm only just now starting to feel the effects of year after year of concert going – it's not good. This blog is my way of documenting the things that I love, covet, make and do. It's part style blog, part lifestyle blog, art blog, music blog, and part cooking blog.
Blog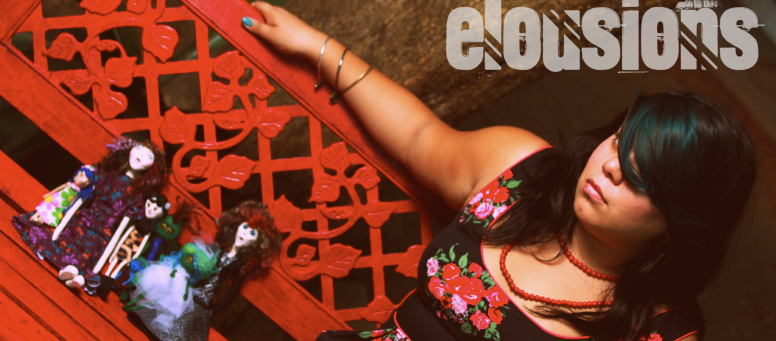 ELOUSIONS
"I like to express myself in many ways specially through arts n crafts. I'm a dreamer, passionate, random and fun... Love to blog. I think "everyone have a story and they should be able to tell it."
Blog
/
Etsy Shop