Well it's 10pm here in sweet Tennessee and the fella and I just got home from our whirlwind adventure in the River City (Louisville). We drove up yesterday morning (well, we left at 10am) and stopped at every roadside attraction on the way. A 4 hour drive quickly turned into 7, but it was all well worth it. As you probably know by now, Mike and I drove up to meet up with
SusannahBean
and her beau, Chris! It was a fun meet-in-the-middle thing (but so not the middle... turns out they definitely drove a longer way so we'll be making it up to them before long hopefully!). We drove up yesterday so we could take our time, take in the sights, etc. We stayed at a hotel and they met us up there today. We spent the day adventuring and conversing over good food and drink. Anywhoo- here's a quick overview as so many of my upcoming posts will have to be curated and such!
On the drive up we saw a sign for a place called "Flea Land" in Bowling Green and we were intrigued. We decided it'd be a good idea to investigate as it was a Sunday and Sundays are a prime time for great flea markets. Boy oh boy we were glad we did! We were happy with our sweet little finds! (Don't worry, this is another thing I'll blog later!)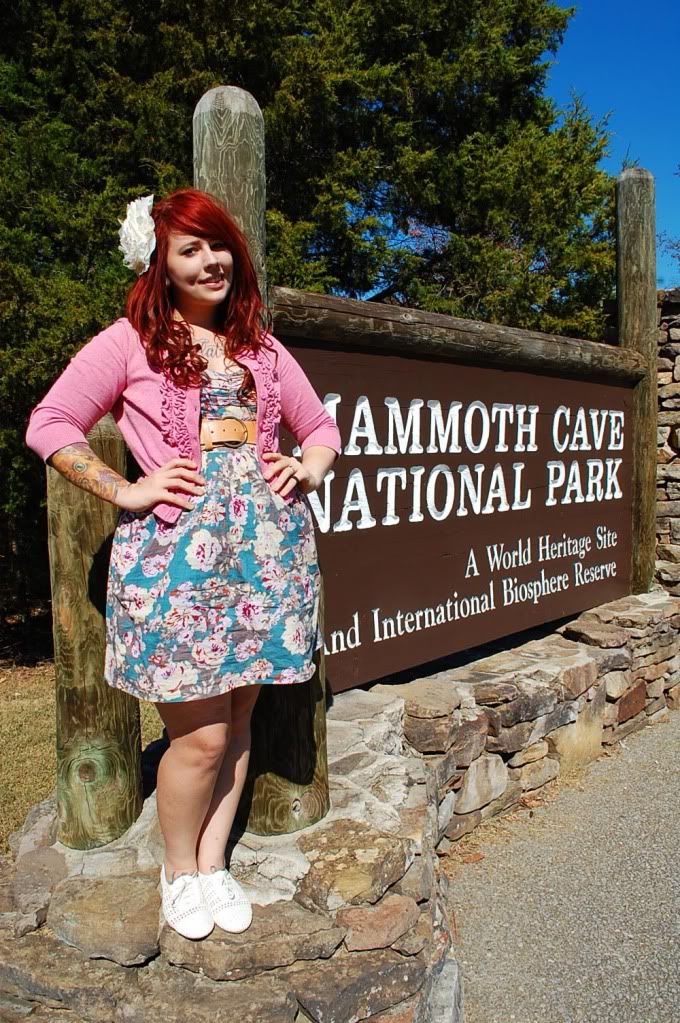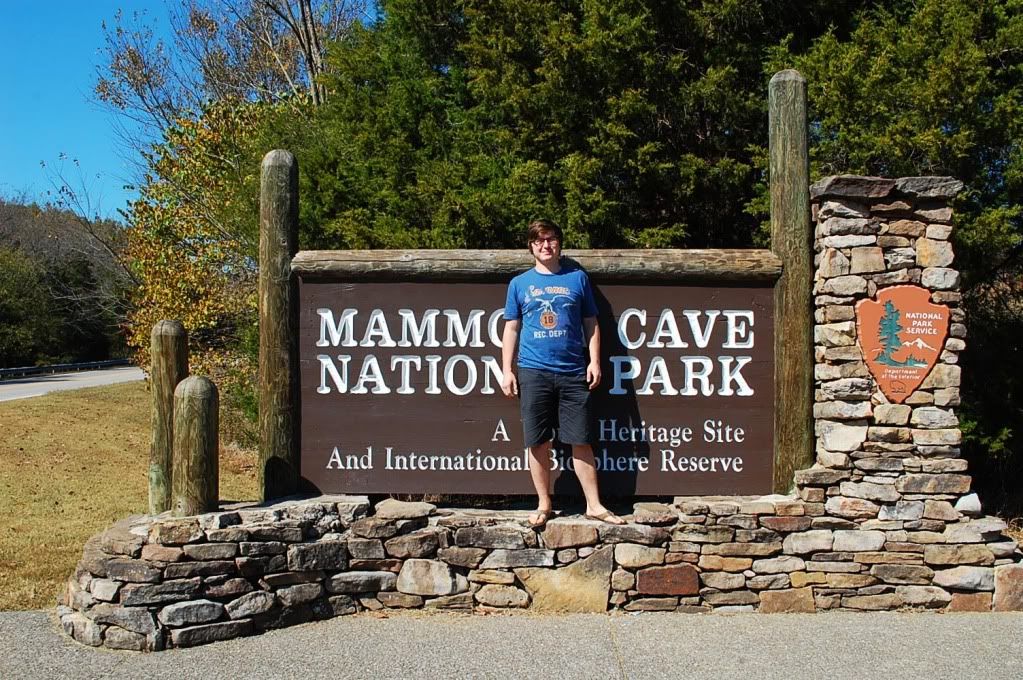 We were pulling off the interstate for almost every roadside attraction and we thought Mammoth Cave National Park would be a good place for outfit photos. It was blazin' hot though!
Dinosaur World! We were stoked on it until realizing the admission rate was far too high for two twenty-somethings so we stuck to photos outside. (We still got to pose with the now-rendered-defunct Triceratops).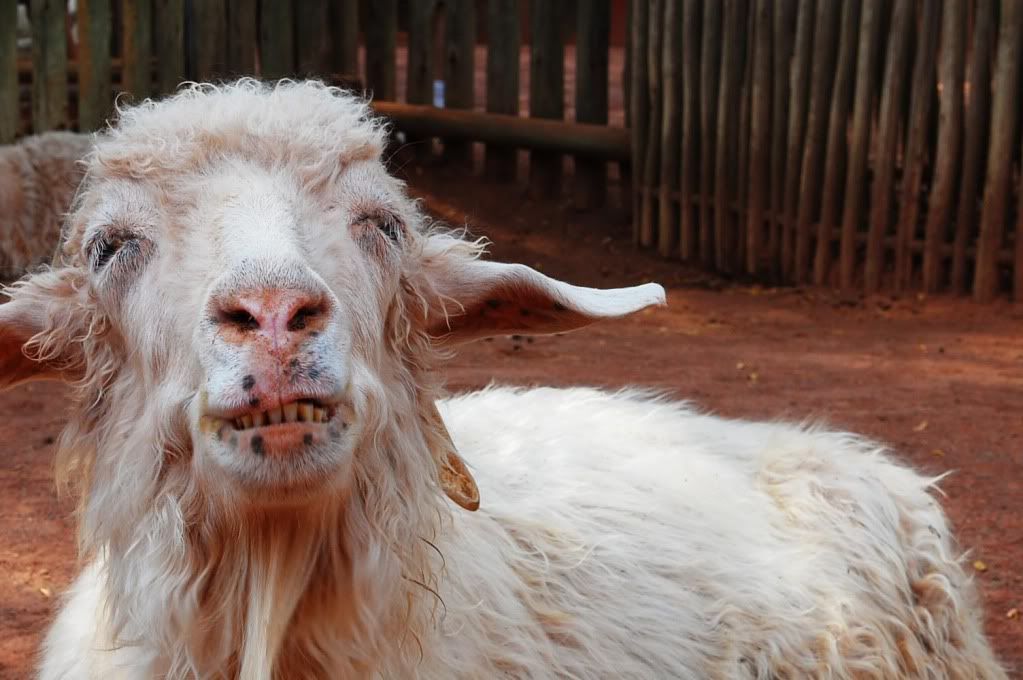 We met up with Susannah and Chris at the Louisville Zoo. We were a little disappointed with the exhibits and endless construction, but the sweet little goats were great! (How can you deny THAT?!)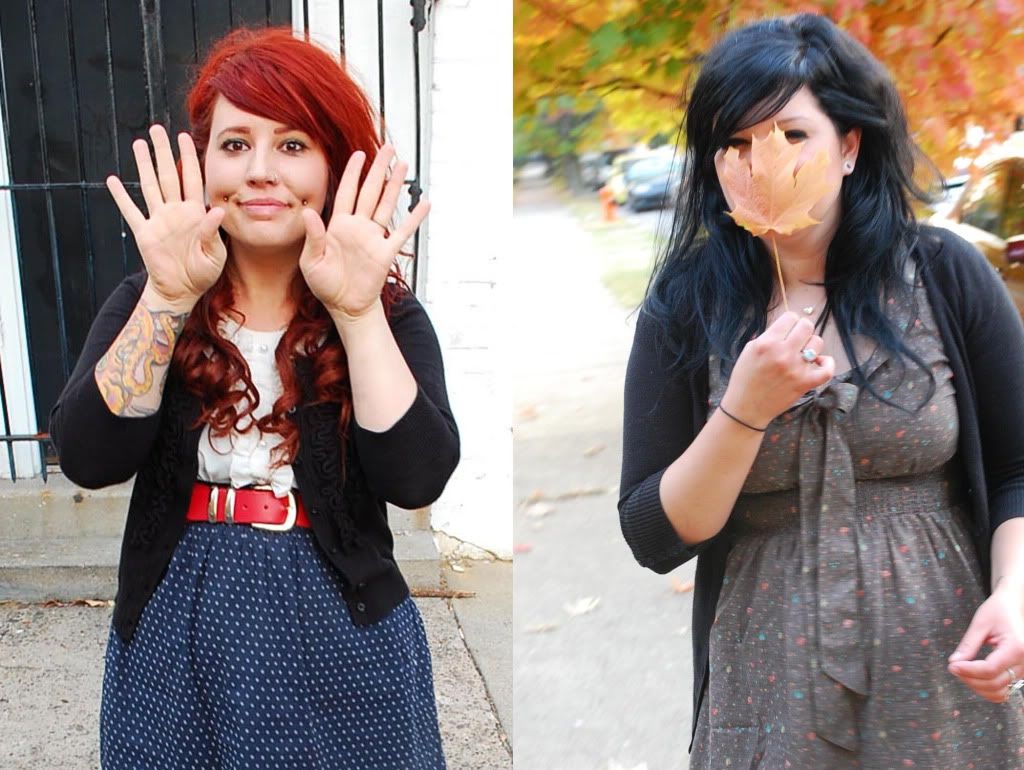 A silly-but-charming photo of each of us! Haha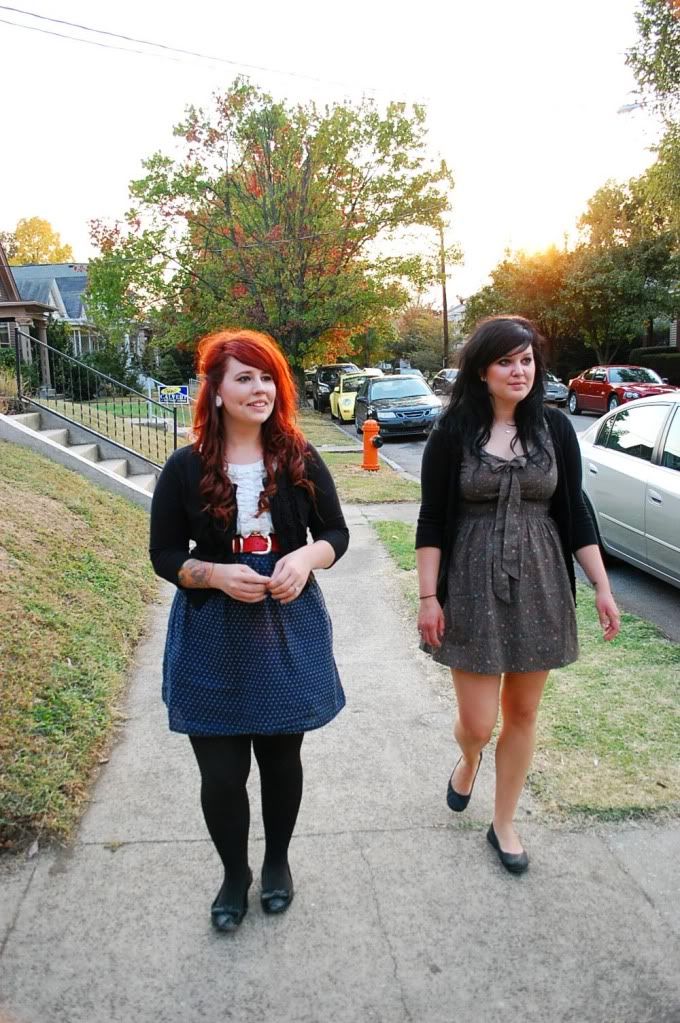 A candid photo of us while walking in a random neighborhood off Bardstown Road. We had just finished up a delicious meal at a little microbrewery and we were trying to find un-awkward places to take photos. I'm 99.9% sure Chris has the most ridiculous and un-flattering photos of us ever on his camera so here's to hoping nothing too outrageous gets posted ;)
-------------------
Overall, Mike and I had a rad time and we are so grateful that Susannah and Chris were willing to drive so far to hang out with little ol' us! While meeting people via blogs can be daunting and awkward, our previous conversations planned for it and I think it went off rather well! Well, especially considering none of us knew the slightest thing about Louisville so we were all about lost by it. Hopefully future trips to Chicago and Nashville respectively can prove to be something exciting and fun for all of us. :) We are definitely fans of the two and we hope that this will be far from the last we get to hang out! If you don't already follow
Susannah's blog
then you're missing out! I'll be back with more photos from the trip and of course I need to start figuring out how to pack our Oktoberfest weekend into this little blog, too!