The chances are that this year's turned out a lot different than you thought it would when you were making plans back in January. Right now, you should be

preparing for the perfect summer holiday

and starting to enjoy fun in the sun with your favorites after a long, dreary winter.
Instead, you're looking down the barrel of a lockdown that looks set to last and staring wistfully at the glorious blue skies. It's cutting, that's for sure, not least because the sun waited until we couldn't enjoy it to make an appearance. But, the good news is that all this madness doesn't mean you can't still catch a tan while those rays are out to play.
If you have a garden, then you're one of the lucky ones. Okay, it might be cocktails on Malaga beach, but it's better than staring at your four walls. Even if your outdoor space isn't quite up to scratch right now, you've also got the luxury of having time on your hands to get it lockdown ready.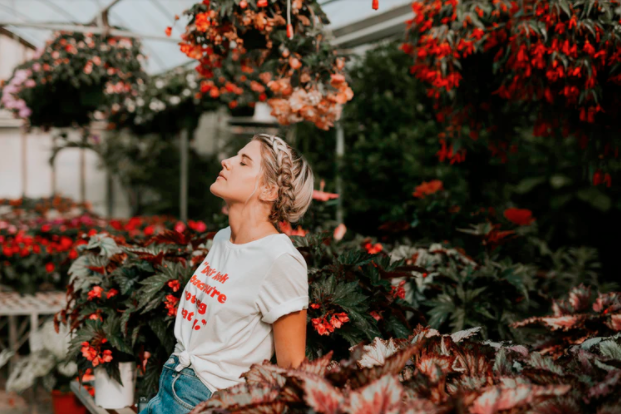 Without further ado, then, keep reading to find out how exactly you can let light into your lockdown by turning attention to your garden space at last.
Tackle those tasks you've been putting off
We've all got things we should've done in the garden ages ago, but it often seems pointless when there's a perfectly good pub garden calling. Now, though, with that option off the cards, you're in the ideal position to finally tackle those annoying garden niggles. It might be that you take this time to

replace a fallen fence

, or maybe you just get around to at last planting those seeds your mum gave you like five years ago. This could even be your opportunity to clean out your garden house so that you've got the outside den you always dreamt of.
The technicalities don't really matter. The whole point is that you take this chance to get outside and get creating the dream garden you've never had until now. This provides long-lasting satisfaction, but more importantly, it gets you out right now. And, with the sun shining, that's about the most important thing you could ask for.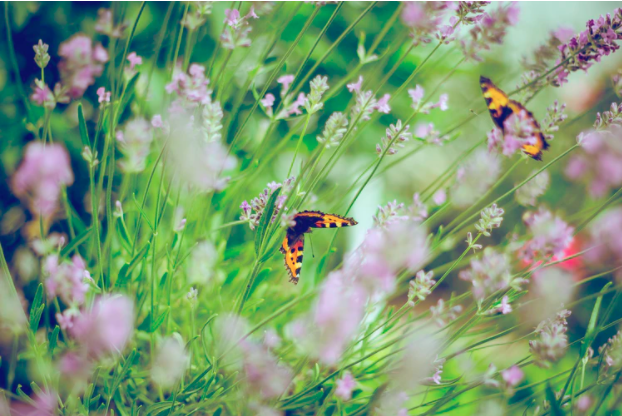 Zoning your garden is always a fantastic way to add space, variety, and a little bit of spice. But, never has this technique been more vital than it is now. Let's face it - even us lucky garden owners are sure to get bored staring at those same four fences every day. It's hardly the hustle and bustle you're used to when you're sunning it up abroad!
Admittedly, creating garden zones isn't some miracle fix that's going to entertain you like touching down in Spain would have. But, it does at least ensure that you can use different sections of your garden as you fancy. Never underestimate how refreshing that option will be in a month or so!
Something as simple as

zoning your garden with different layers

could work wonders here, or you might want to go all out with different coloured plants in each area. You could even opt for au natural areas and more manicured sections. The point is that variety is the spice of life, and a zoned lawn might just become the spice of your lockdown while it lasts.
Set up your perfect patio
Whether you've got a separate patio zone or are just making use of some paving slabs you've already got in place, setting up your perfect patio is also vital. This is, after all, where you'll catch those all-important rays. You could even

start to eat al fresco out here

to mix things up a bit and get more fresh air into your days. Either way, you need a well-placed patio area to make it possible.
Firstly, this involves cleaning up any weeds that have grown between those paving slabs and generally trimming back any overgrowth that we too often let take over outside spaces like these. Then, you simply need to look at sites like

netvouchercodes.co.uk

for the best possible garden furniture deals of the moment. Lucky for you, with gardening companies now relying solely on online orders, you could well bag yourself some fantastic bargains. Then, you just need to work out where the sun hits to make sure that your new lounger or dining set is in the ideal place. And, of course, check out a bit of Pinterest inspo to make sure your patio looks the part. Bathing by the pool, eat your heart out. Get this just right, and you might even find that your mates prefer to head here than to the beach when you can finally see them again.
Invite as much wildlife as you can
Aside from the odd bird, you're probably feeling a bit deprived of wildlife right now. That's why it's also vital you take this time to think about how you can invite more into your garden. As well as helping species in need, turning your attention here could see you feeling like things are a lot more normal. After all, the bees don't know that there's a pandemic going on. They're just doing their thing, and watching them could be surprisingly peaceful.
With that in mind, head to sites like

eden.uktv.co.uk

for a bit of inspiration. Bird feeders are the most obvious option here, and they're easy enough to order online or even find in your local supermarket while you're doing your essential shop. You might want to think, too, about plants which prove especially tempting to wildlife. You could even make a bug hotel out of old crates and pieces of wood that you've got lying around. Don't forget either that, as the weather turns hotter, water is always sure to go down well, especially with birds. Why not fill up that ornamental bird bath you've never bothered using, or bring a washing up bowl filled with water out with you? It's a simple solution that's sure to entertain the birds and keep you amused for an afternoon to boot.
Your summer photo album will probably be a bit lacking this year, so our last point for making the most of your garden this lockdown is just to

take some sunny snaps out there

. We aren't saying these will make up for the vacation pics you would've had, because it won't. Still, you'd be surprised at how good your pictures could be with a bit of smart positioning and a pair of sunnies.
Make this a day affair by really having fun with your garden props and backgrounds. Share the best bits on Insta, and you might even find that you can give your friends some inspo about how best to use their gardens right now, too.
Lockdown is taking its toll on all of us and, while the Netflix marathons were fun to start, they've probably long lost their charm. At this four week mark, you might even feel like your skin's so pale from sun deprivation that you're starting to look ill!
Turn things around by turning attention to your garden at last. Remember, some people are stuck indoors with no choice but to open the window. You aren't one of them, so embrace this opportunity. Even if you aren't what anyone would call a keen gardener, t

aking this time could see you learning a skill

you never knew you needed. And, of course, your tan is guaranteed to thank you for it.