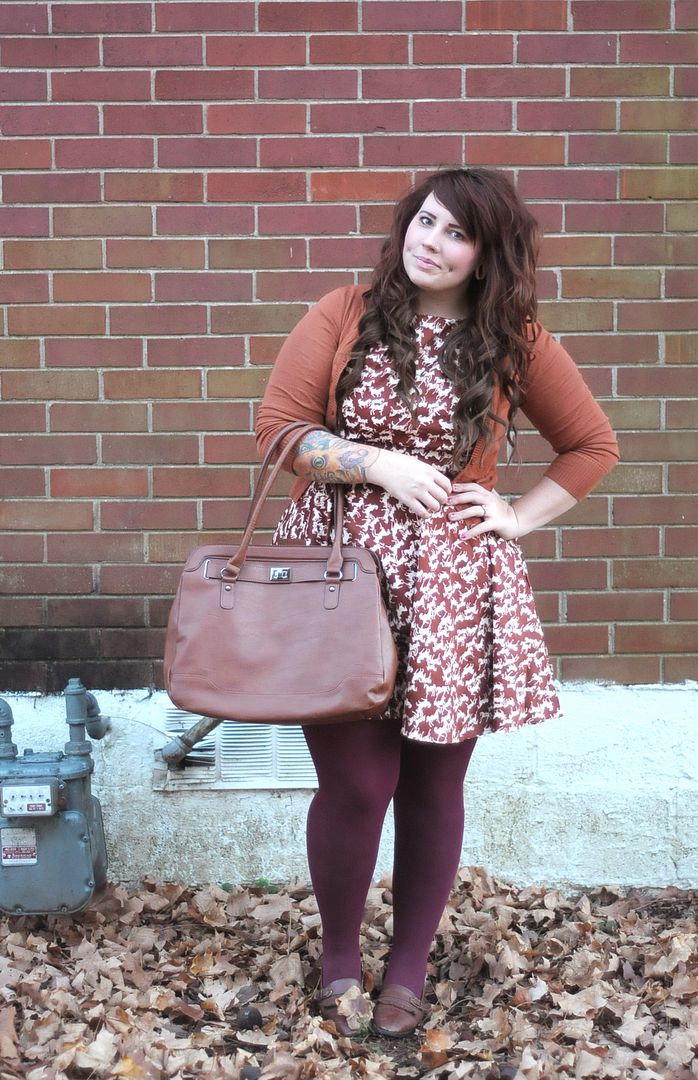 The past couple of days have been a little crazy with Porter Flea preparations and the like. (Don't forget! We'll be set up from 11am til 6pm tomorrow at Marathon Music Works for the event! Huge Honeybean sale, too!) But we have been managing to squeeze a little down time in here and there. The other night we watched Paulie as a family and I pretty much just bawled the whole time. Mike likes to make fun of me when I cry profusely in movies, but c'mon! That movie is just so sad! Any movies do that to you?! (I'm looking at you, Fox and the Hound!)
Is it crazy to anyone else that it's already the last day of November?! Insanity! There are so many holiday crafts and recipes I want to try. I'm really looking forward to taking some time off from working and just go spend it with family. Luckily tomorrow is the last Honeybean event of the season so we'll be closed up until Spring for the most part. With the exception of the new designers we just brought on, we'll be packing up and shipping back most of the inventory we've had for the past 13 months. Bittersweet (and a lot of work!) but exciting to bring on 100% fresh talent! Honeybean will be less of a major focus for our family in 2013 but it'll be fun to see what that allows us to get into.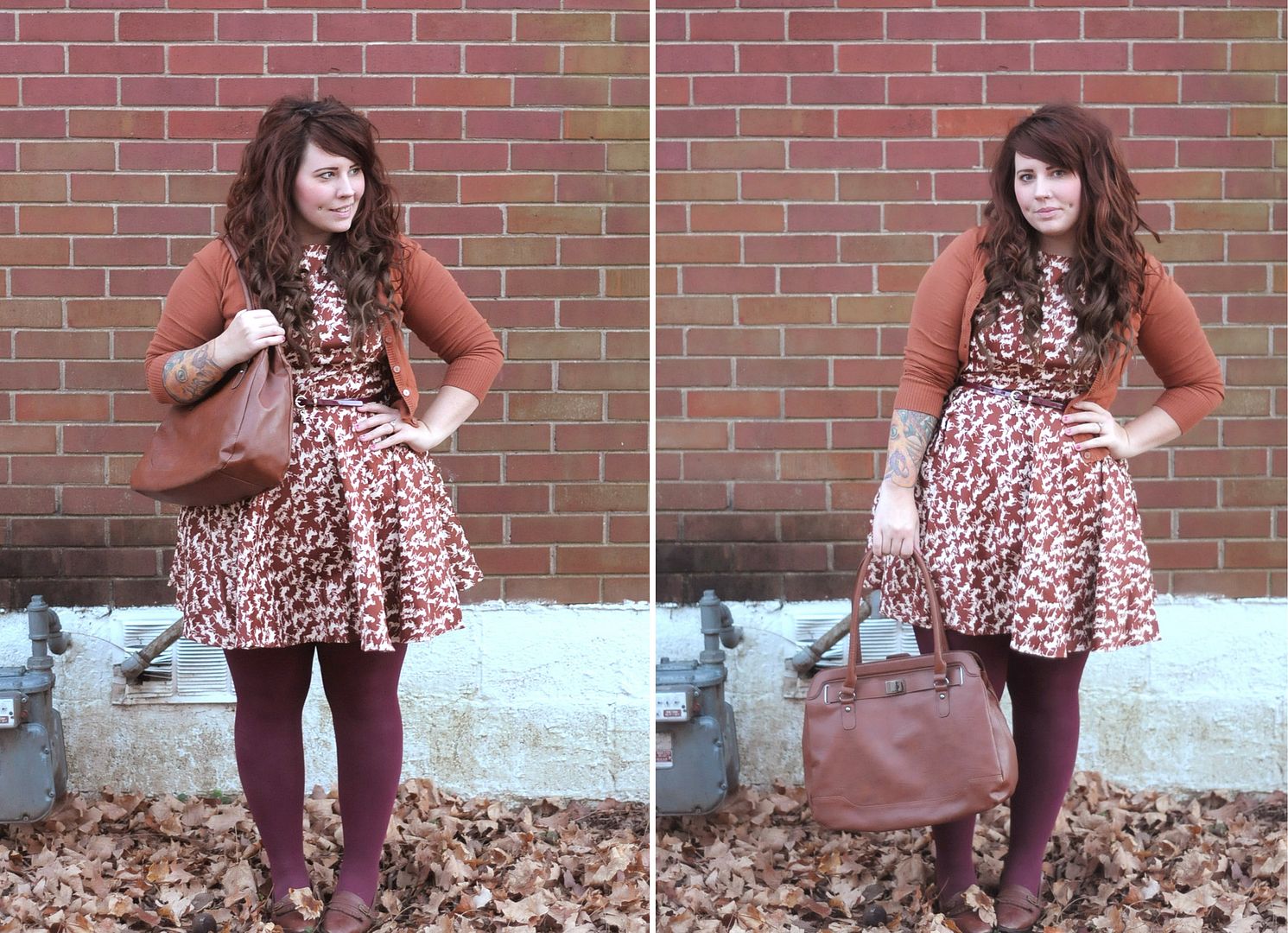 I nabbed
this dress
(and a matching one in a different print) in
ModCloth's Tis The Season sale
on Thanksgiving. I couldn't pass up that rich brown color and the equine print. I had the hardest time trying to decide what to wear it with though (mainly tights wise). I really wanted to wear my woven Litas with it but it just didn't look good. I'm glad I finally found these tights in my dresser (which fell apart as I was looking through it... Seriously. 2 of the drawer facings just fell off.
Sigh.
Should've known it was junky before putting several hours of work into it last year! haha Poor thing never even got handles...) Overall I'm happy with the final outfit, even if it is mega matchy-matchy. I wore this out and about for a family trip to JoAnns. Seems like the silliest thing, but it's always more fun when you make it into something special.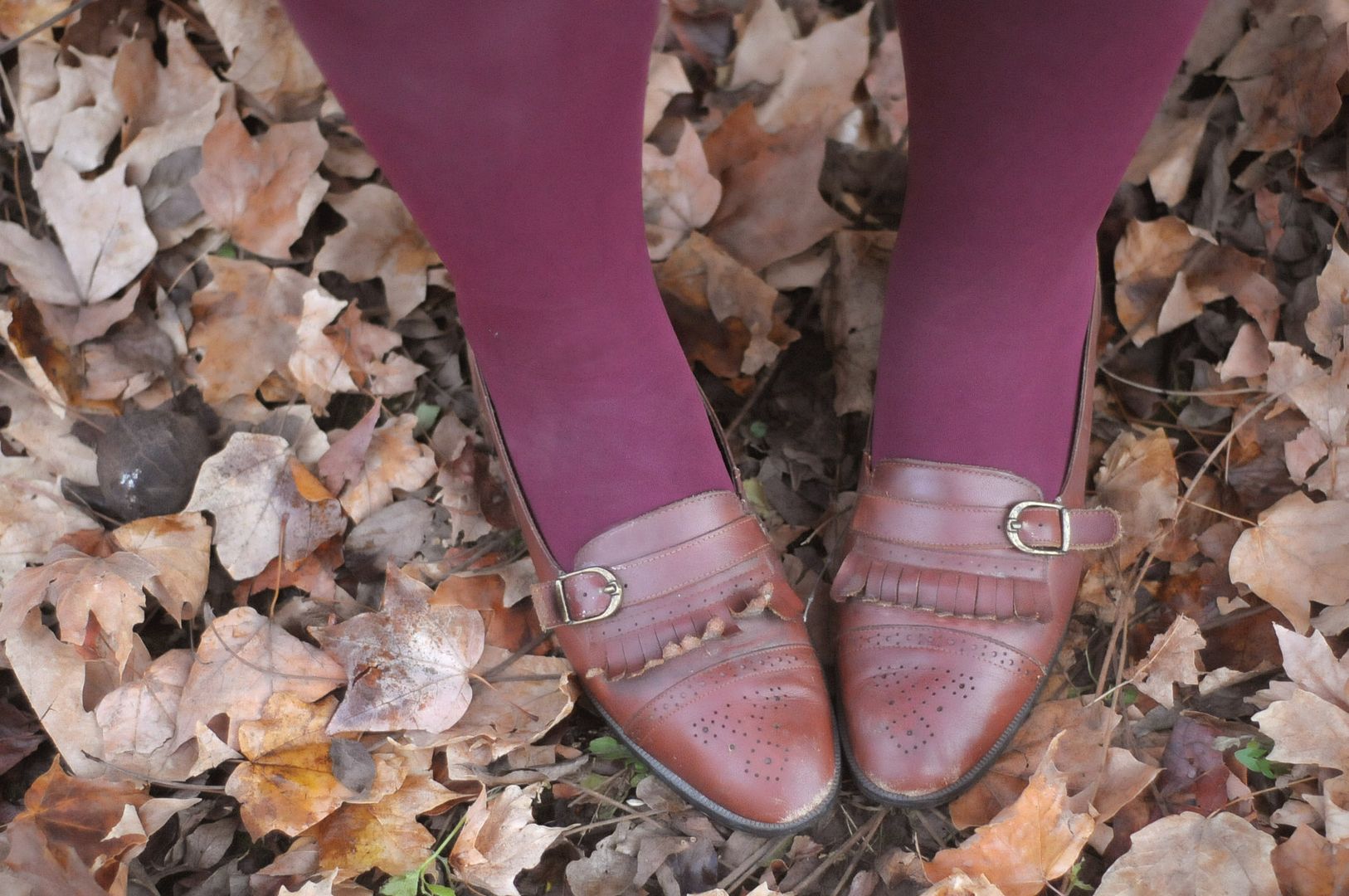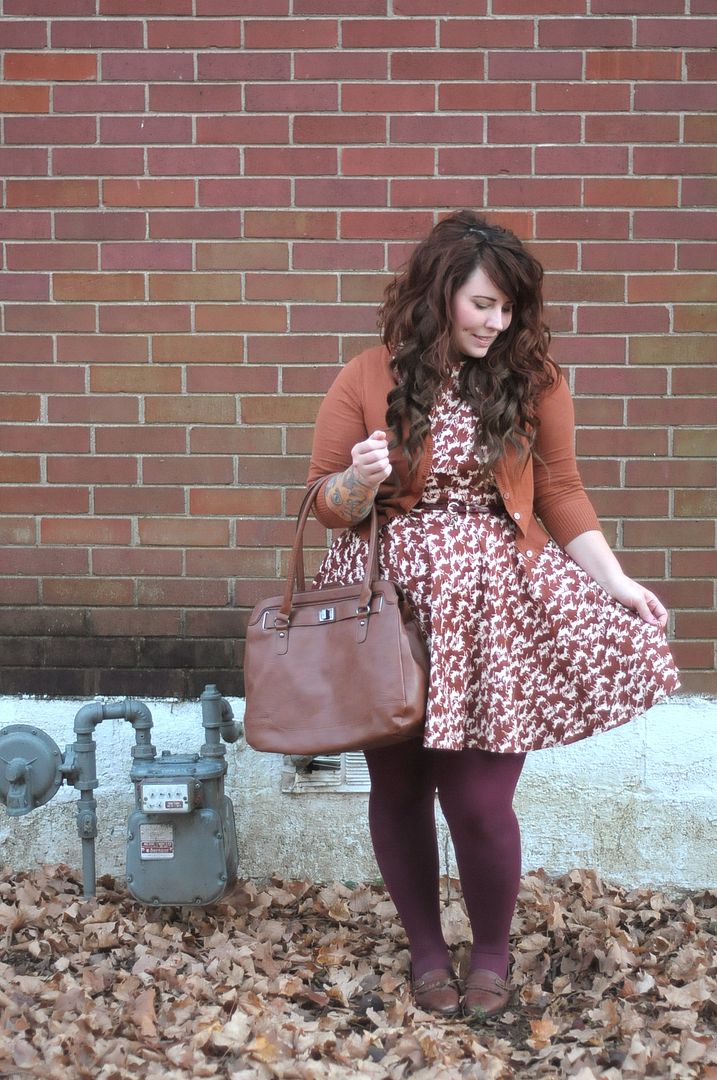 Just a heads up to let you know:
Kaelah's Closet 2.0
will go live on
Instagram
on Monday, December 3rd! Just a few days away. I'm sorting the last bit of clothing + shoes (!!!) so I'll be posting as I'm photographing on Monday. First come, first serve. If you don't have Instagram on your iPhone or Android,
you can now access it online
. Follow along and pick up a pretty piece or two!
Here's to hoping you all have a great last hoorah for the work week, and enjoy your weekend. If you pop by Porter Flea tomorrow please come say hi! I'd love to meet ya! xo
Forever 21 cardigan
Target tights
Charming Charlie purse
Vintage loafers, thrifted