I'm having a hard time remembering what day it is lately. I seriously could've sworn today was Tuesday. I think not having an out-of-home job really throws my brain for a loop! This weekend was a doozy though. Saturday Mike and I ventured over to Murfreesboro to celebrate Bryan and Elle's wedding reception and take plenty of photos. Then Sunday we had a lazy day before shooting Kayce and her little family at Shelby Park. (Seriously, just wait until you see the photos. SO CUTE!) But it was nice to stay busy. Guess I'll continue that today as I finish up 2 client blog designs and try working on our Save The Dates. I'm not getting anywhere with them so I probably just need to wait until we have our engagement pictures taken, then go from there. Speaking of which, I should probably set that up soon. Ahh, so much to do. (Please don't judge me by the song above. I'm kind of in love with it and I'm so ashameeeedd!)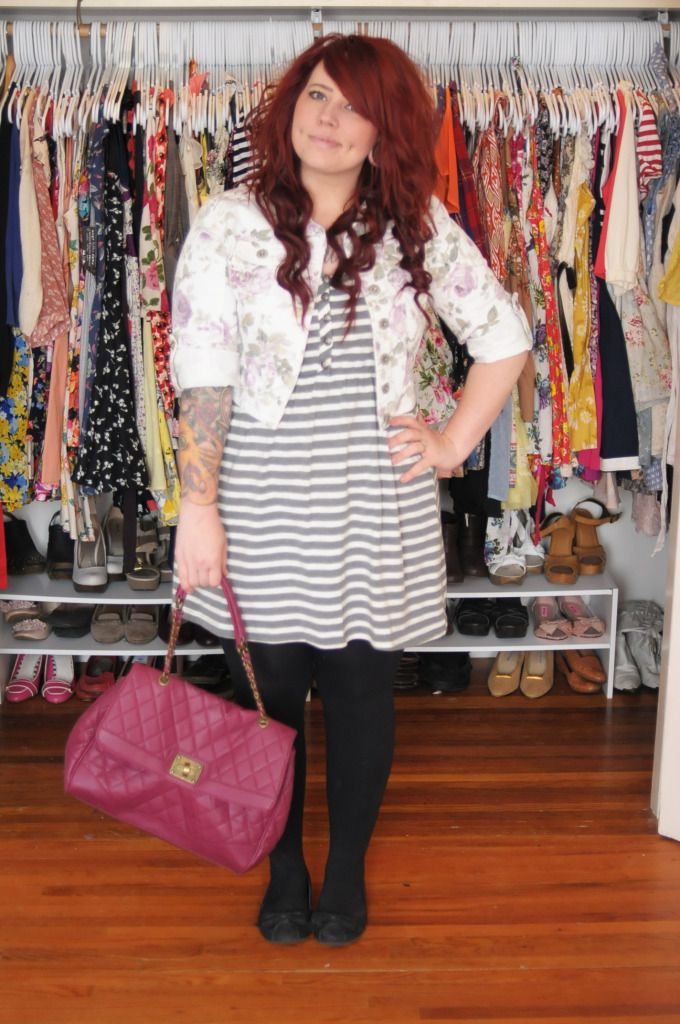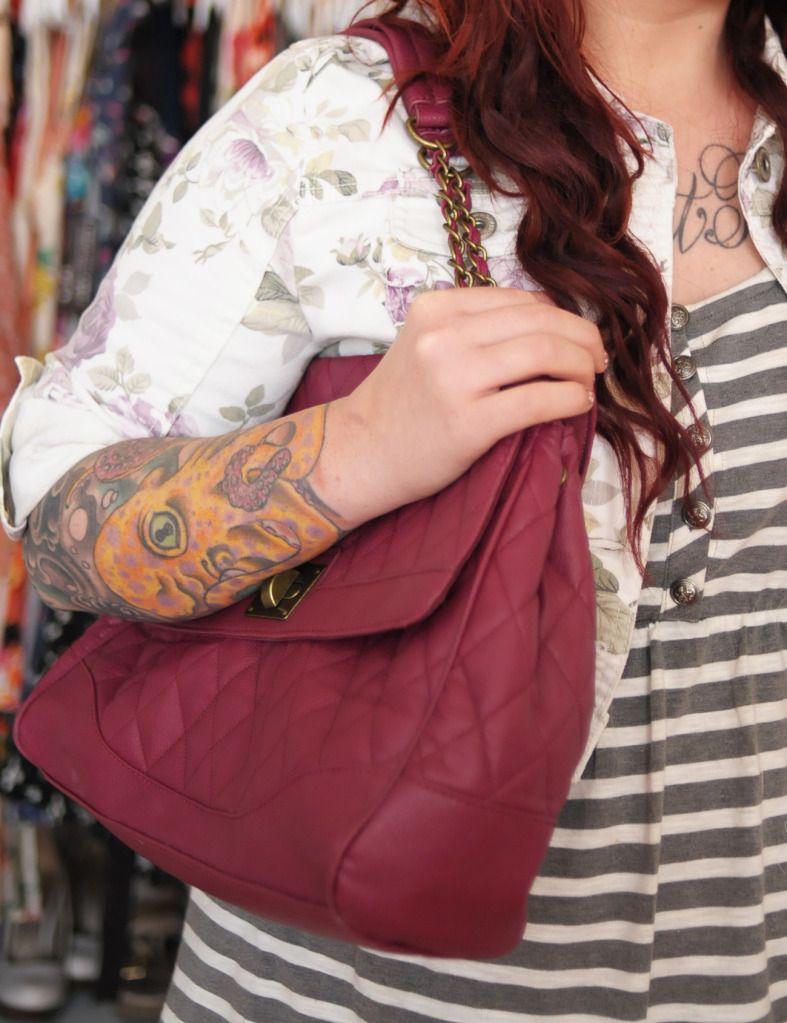 This dress
was a gift from the sweet Aileen over at
Kintage
. It's such a lightweight and casual dress. Perfect for the sunshine. It was a bit chilly the day I wore this so tights and a jacket were added, but it has short sleeves so it'd still be adorable sans any coverup! I found this old purse in my closet from early last year and decided to dust it off for a few days. It totally reminds me of Pomegranate Raspberry sorbet from Sweet CeCe's. Maybe that means I should go get some today ha.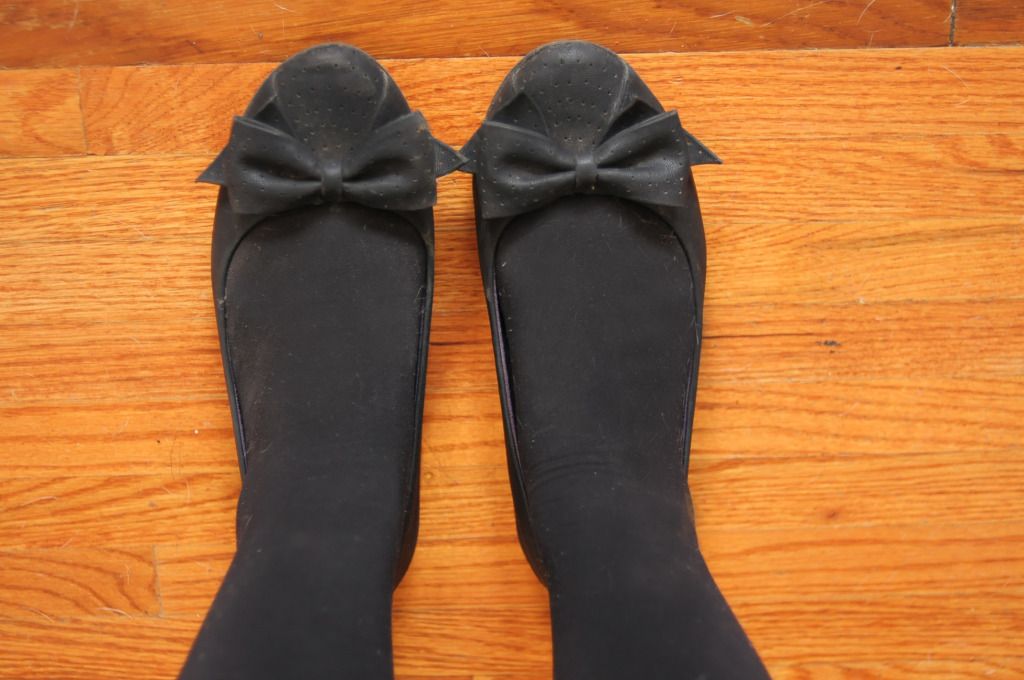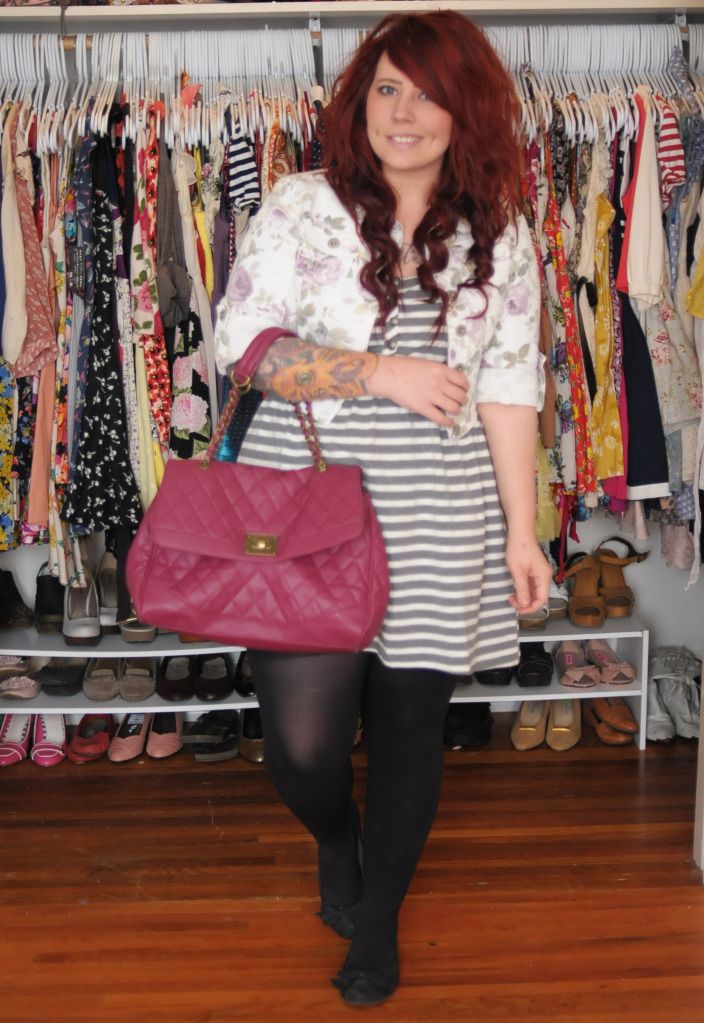 I'm also going to use part of today to catch up on all of y'alls blogs! I haven't had a chance to click over lately so it's prime time that I drop in and say hello. Leave your link below or make sure that your username is connected to your blog! Hope you have a happy happy week! Any fun plans?
A'Gaci denim jacket
Forever 21 purse
Target tights
PS; I finished my entire blog design wait list a few weeks early (!!!) so if you're on the hunt for a new look, feel free to email me! (kaelahbee at gmail dot com) I'll happily talk rates, timeline + specifics!