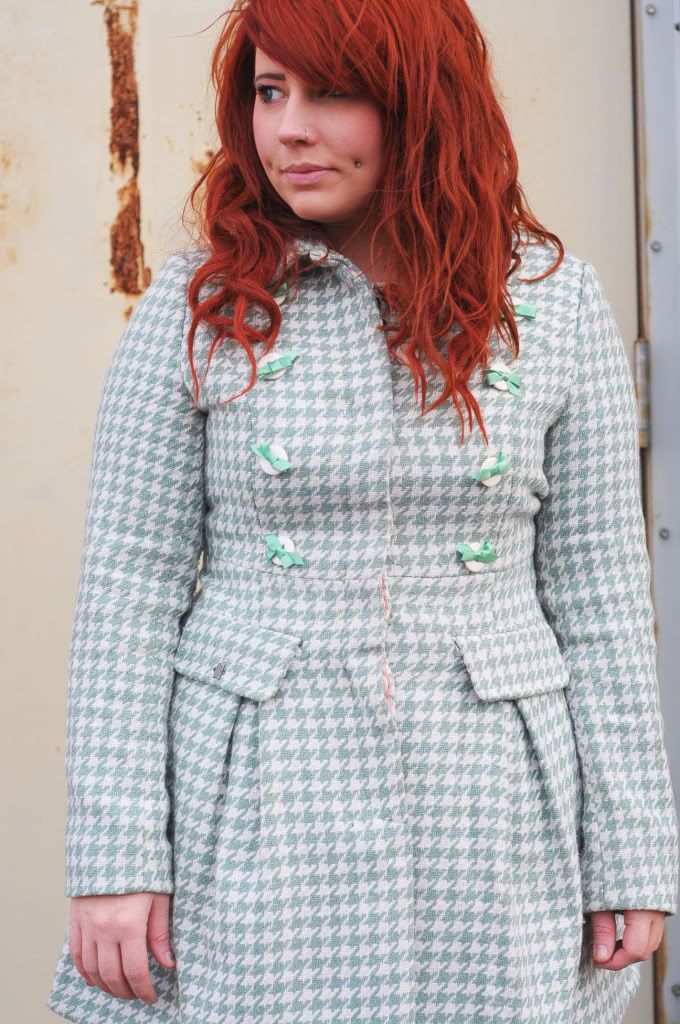 I forgot to share
this awesome coat
I've been wearing today. The winter weather here in Nashville, much like most of the US, has been strangely warm. A simple cardigan is the most that has been needed in the way of coverup, but I've gotten a bit of use out of this sweet little coat nonetheless. Lauren at
Emerging Thoughts
sent it my way and it's kind of dreamy. Granted I look a bit more squished in mine than the model below, but it's so very very comfortable. The jacket has a detachable breast piece which is kind of fun, too. It's a bit much to button and unbutton if you're apt to be taking your coat on and off, but if you're in the mood to wear your coat as a dress (!!!), go for it! I love statement coats like this which look totally chic and pulled together no matter the ensemble underneath. It's also a really cute coat when it's worn open! I totally appreciate coats that are more skirted at the bottom to accomodate these hips! Still, nothing beats the mint + white houndstooth and ribbon bow detailing.
It's currently 20% off on the Emerging Thoughts website
, too! Thanks for such a sweet gift, Lauren! I get so many compliments on it when I wear it around and about town!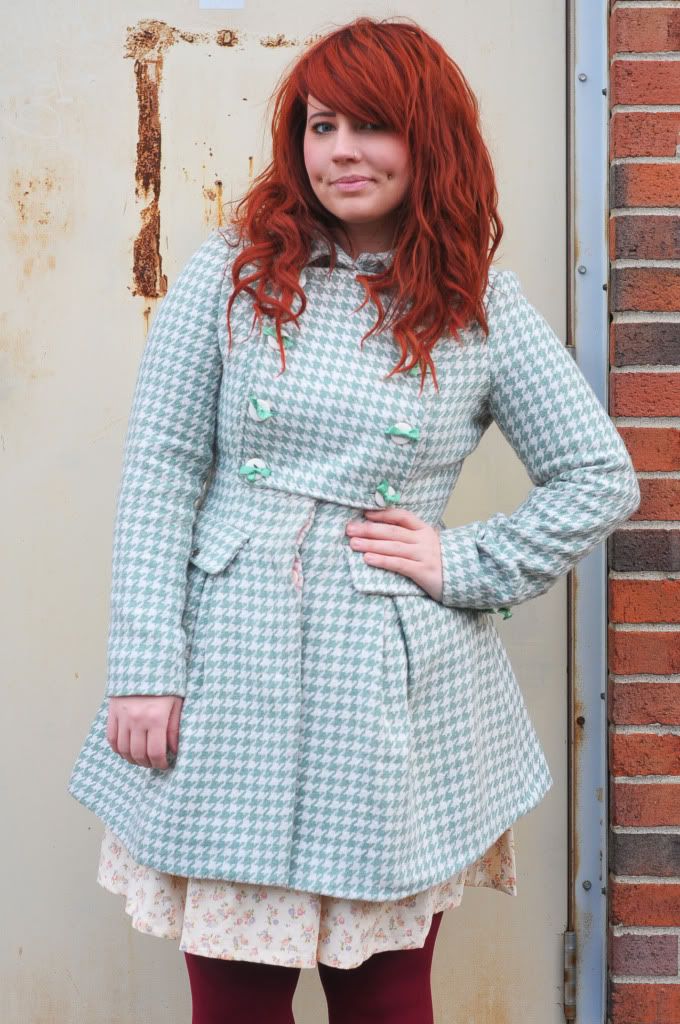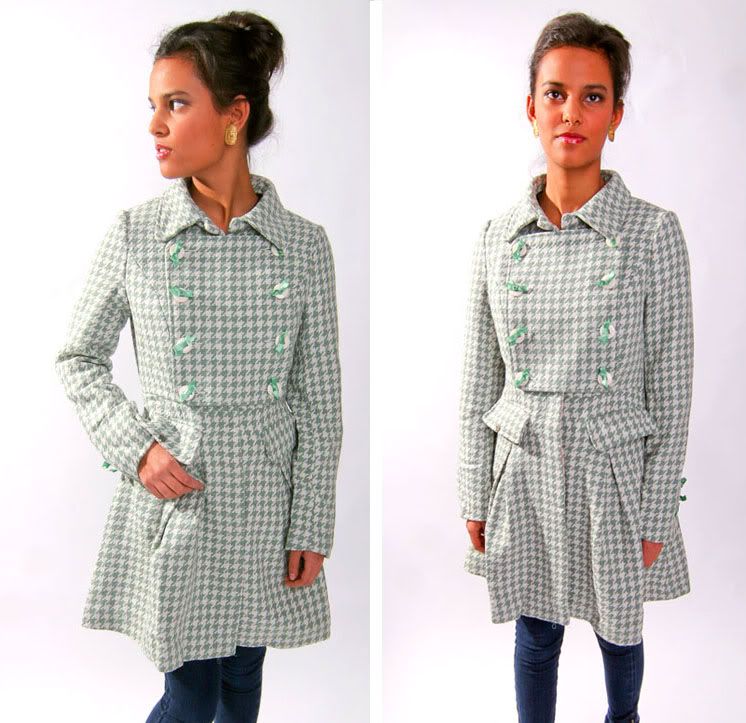 What does your favorite winter coat look like?
PS; The lining is cotton candy pink! Seriously... it's so fun to swish it open and see the bit of color peeking out!