Last night Mike and I were inspired by his bonus-mom's rad paninis that we had at dinner the other night so we decided to get our own little panini grill! Well, we had also fallen into a rut as to what we were cooking every night. (I still have a Foodie Feature post I need to get him to write out! Eep!) We had mozzarella and red pepper paninis (with baby greens and pesto, too!). We (read: Mike) also made some deelish veggies to go on the side. It's definitely something we'll eat pretty often so don't worry, we'll share it all soon! (Since it's not necessarily a "recipe" haha).
Today is my last day of school this week. Thank goodness. I only go to class Tuesday, Wednesday and Thursday, but sometimes it feels like two weeks worth of stuff! You'd also think I had the ability to get more accomplished during my massive 4-day weekend, but that never happens either. Mike and I are venturing down to my hometown tomorrow for some Oktoberfest fun! Oktoberfest in Hohenwald is about 10-15+ miles of connected "yard sales" on BOTH sides of the road! EVERY THRIFTER'S DREAM! Seriously. I'll take pictures to prove it. Granted, some people are definitely selling junk, but there are often little gems! And since we will be going on the first day, we're hoping it won't be too picked over! There's also a downtown celebration and massive yard sales all over. It's really a celebration. I think the schools are out tomorrow because it's so hectic and chaotic!
Anywhoo, this is my outfit today. Nothing fancy schmancy, but this gal has got some work to do today so it'll just have to suffice!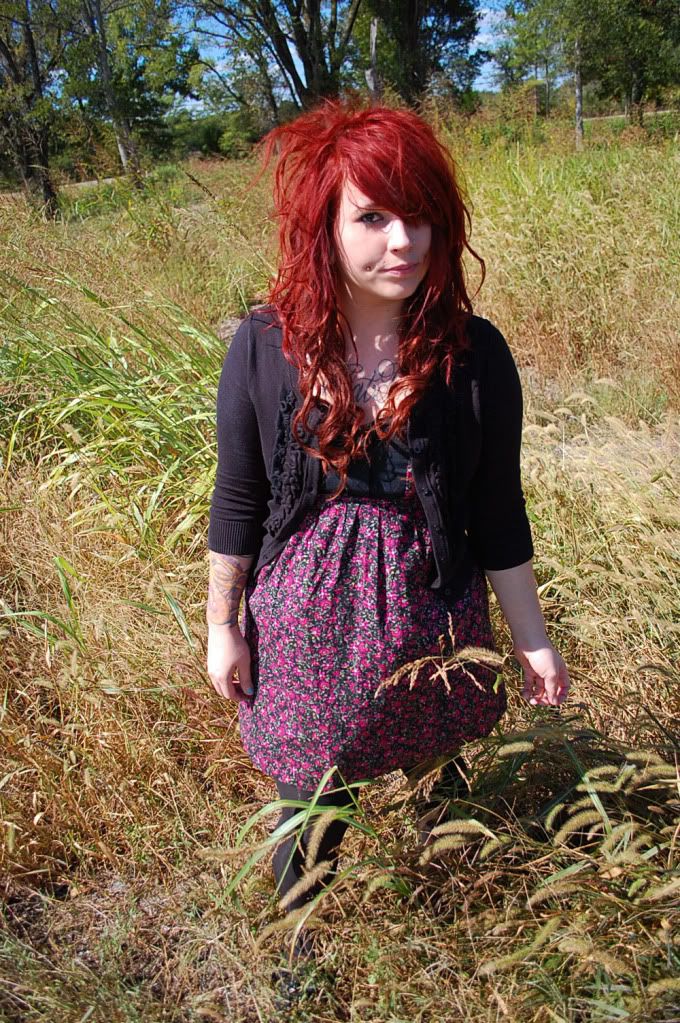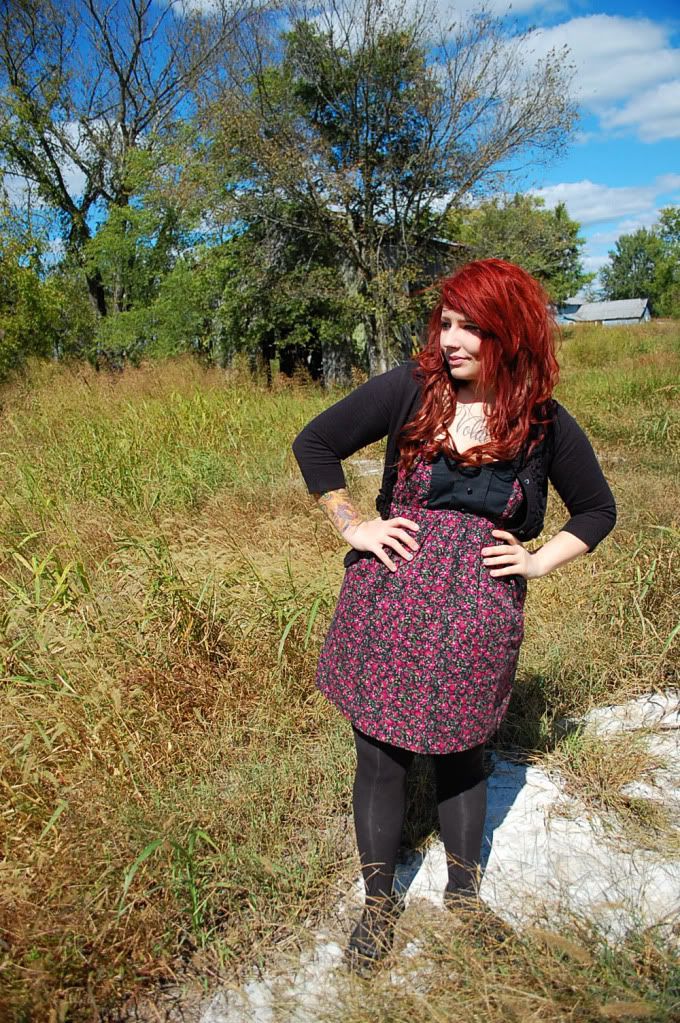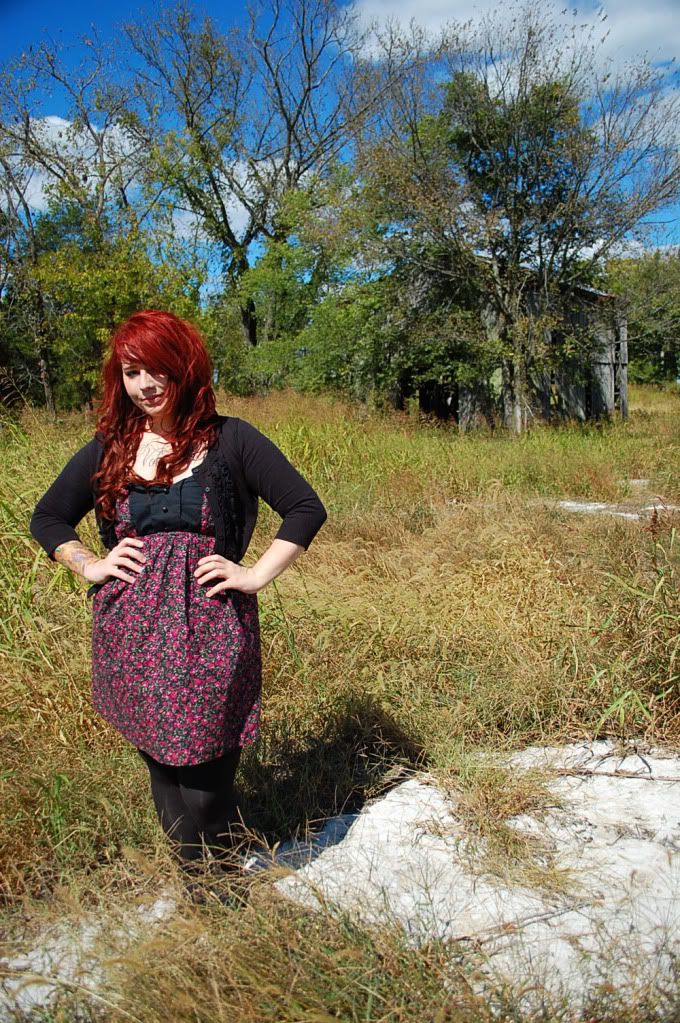 dress: wet seal (old), cardigan: target ($17), tights: target ($12), flats: kmart ($13)
I'm falling back into that clothing rut as well! It's been so chilly lately! It's hard for me to put on anything other than black tights and a cardigan! HALP!
Now I better rush off to school before I'm late! Happy Thursday everyone!