Upon arriving to our hotel tonight I realized that I have enough red-white-and-blue clothing to style for the entire duration of this road trip... I'm not sure why I love the combo so much. I've become such a fan of nautical styled ensembles.
These photos were taken off of Public Road at the Dandridge Municipal Park at Douglas Lake yesterday. My eyes are bloodshot and puffy as I had just finished crying (I know, right?). Don't worry... nothing bad... but I managed to scratch the loving life out of my eyeball and I've still yet to recover fully.
Anywhoo, some photos!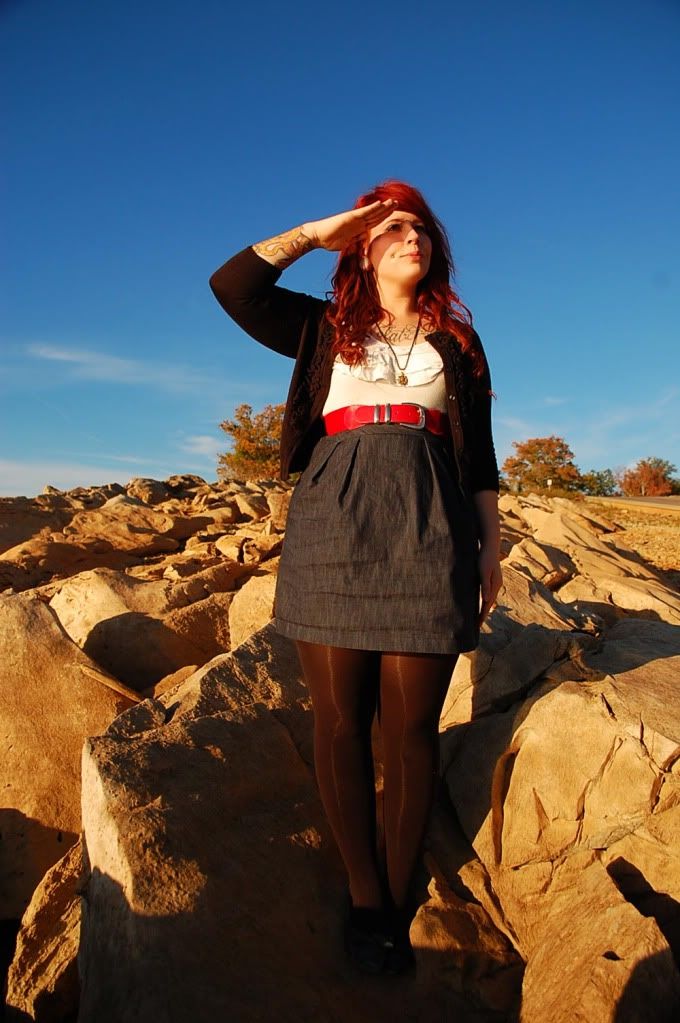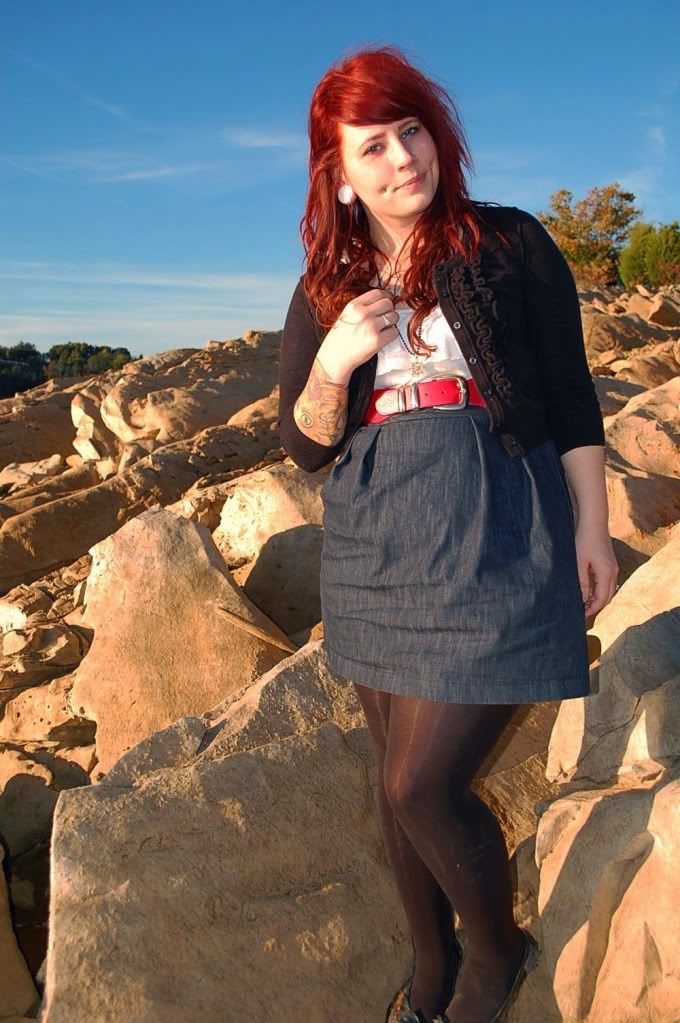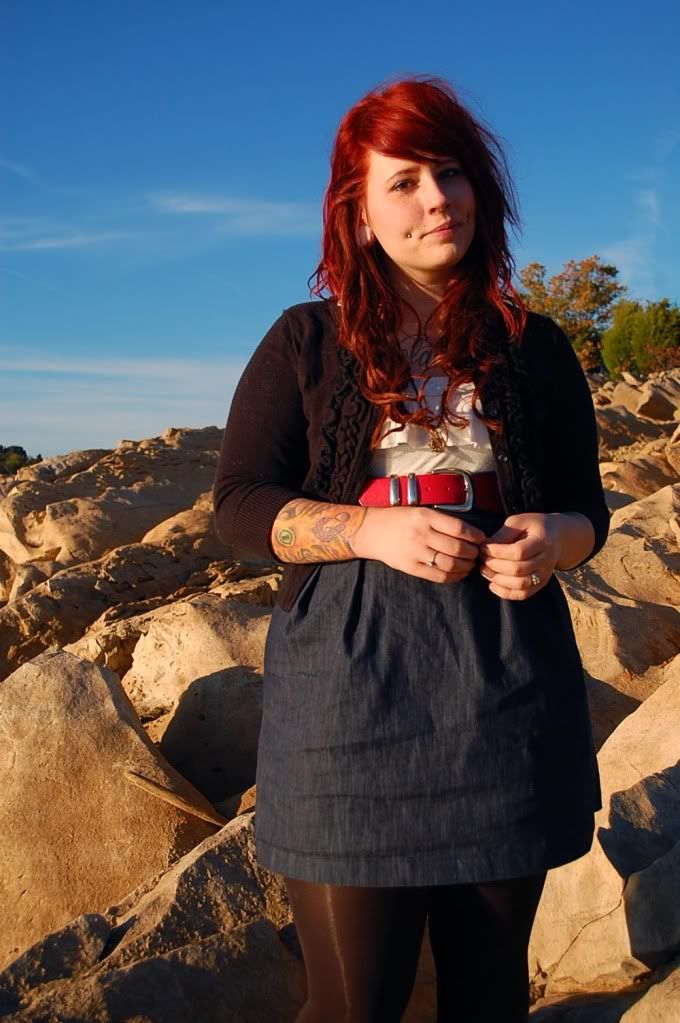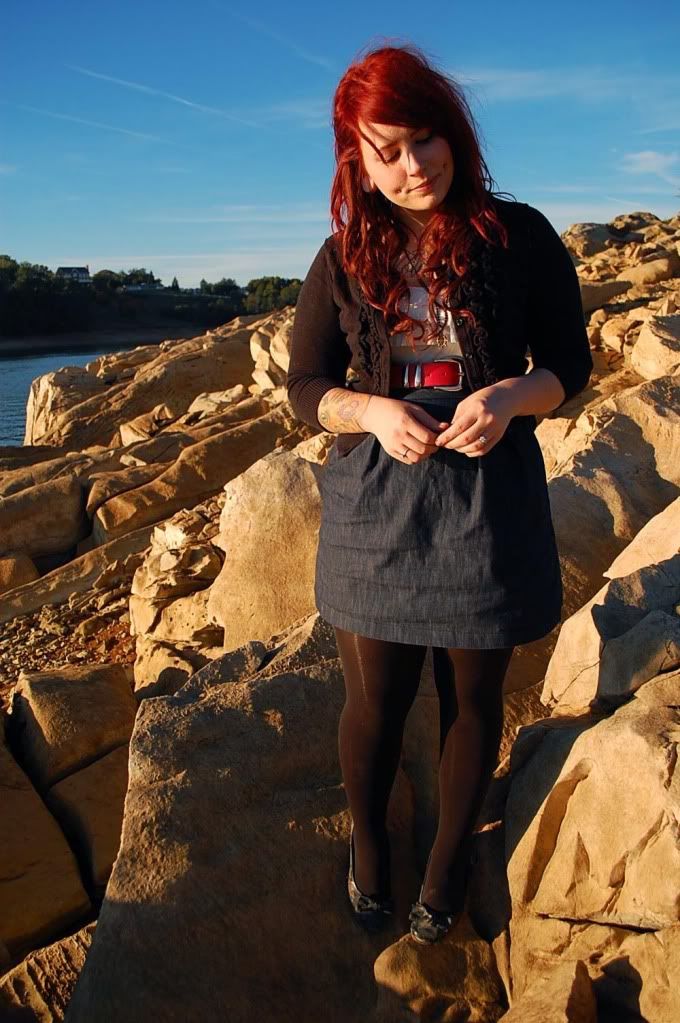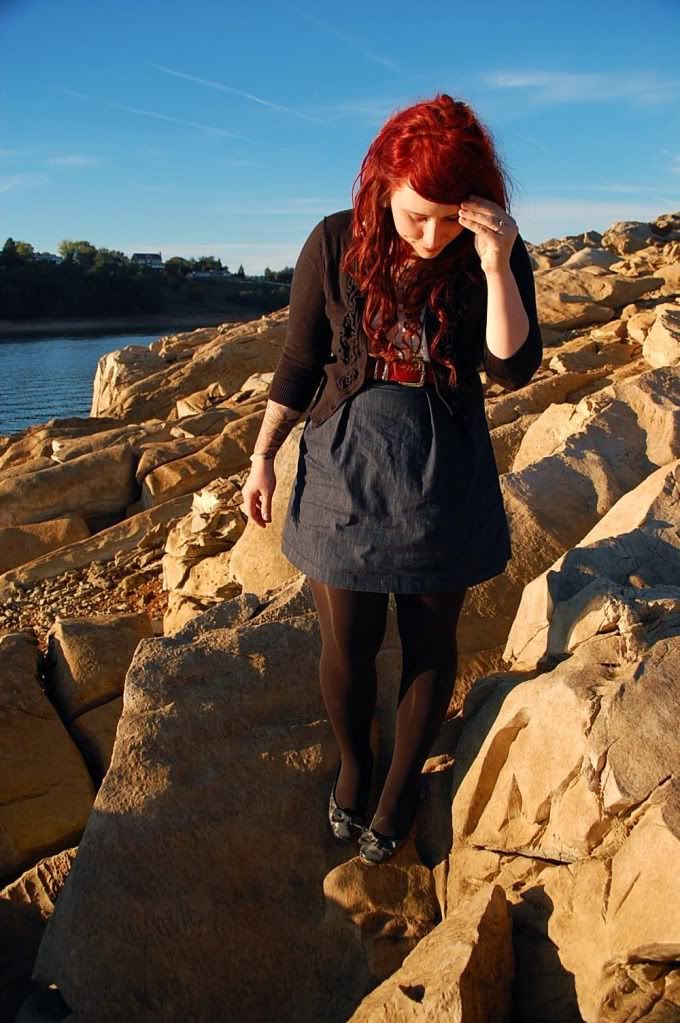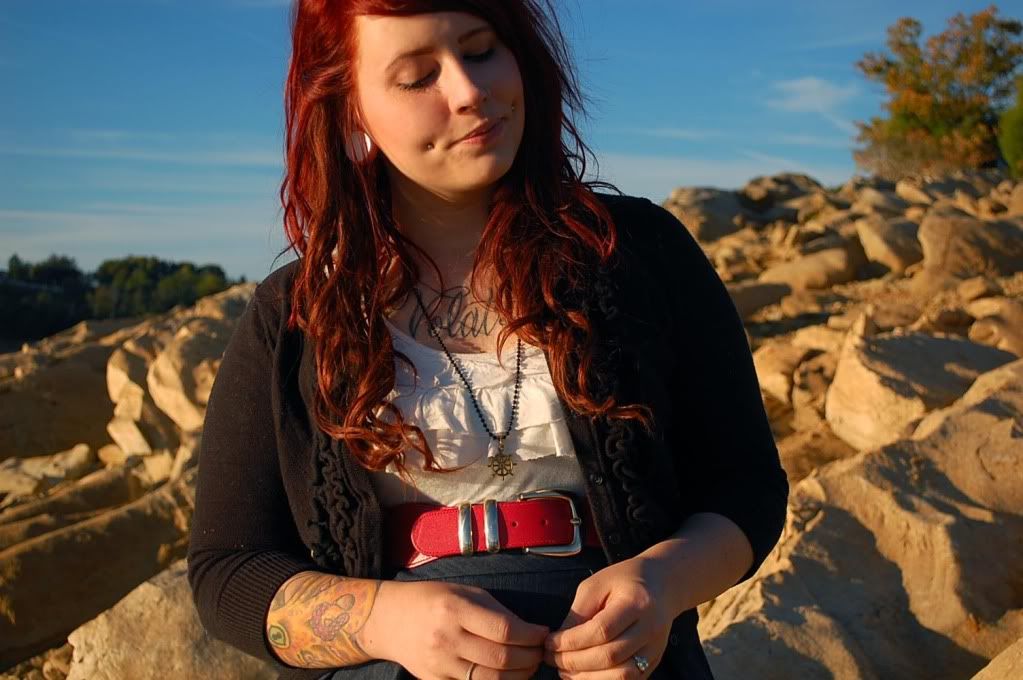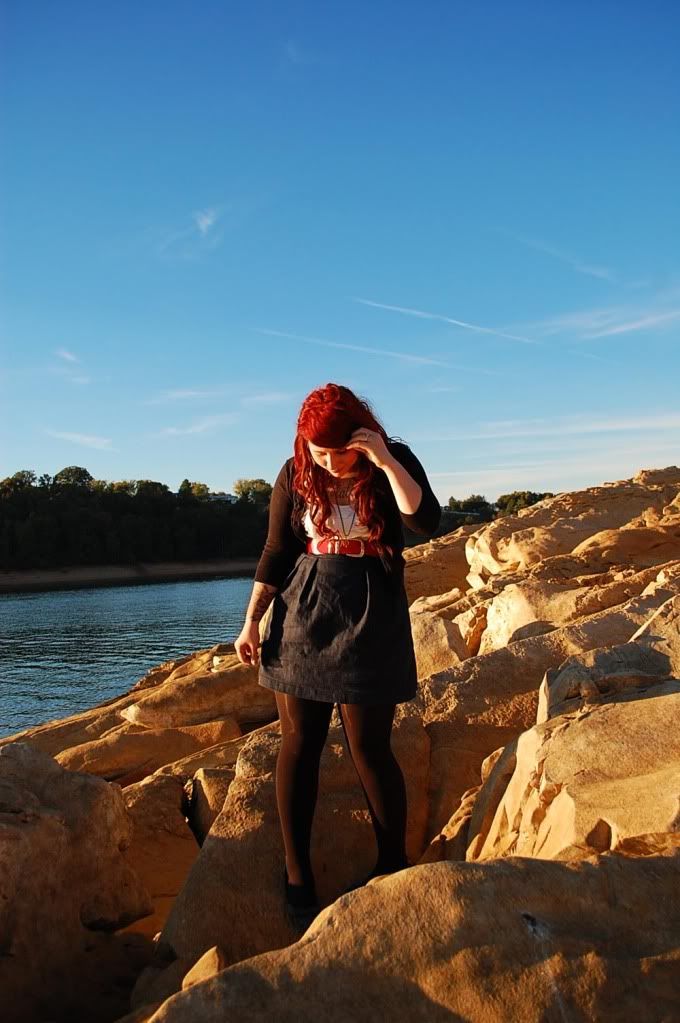 dress: wet seal (old!), belt: goodwill, tights: target, cardigan: target, flats: kmart, necklace: c/o dolly & boy jewelry, rings: gift from mom & flea market.
We're off to enjoy the day! No idea if we'll stay another night in Asheville or if we'll move farther East... either way, we'll be sure to document! Happy Monday! The mixtape will go live a bit later!