I know,
I know
. Another
Stitch Fix
post. I know subscription boxes are
everywhere
now but I'll probably start sharing my BirchBox and stuff, too. So I guess just skip over those if you hate 'em! ;)
So I have to tell you straight up, this was the best box yet! I was tickled pink when I opened it! So much color! And I'm a chiffon girl. I love chiffon dresses because they can be worn in a casual daytime outfit, or at night, or even at a more formal gathering like a wedding. I just love them. And the dresses I received in this box were equal parts adorable, fun, classy, and mature. I'll just show them to you and you can see for yourself. (Spoiler: I kept them all!)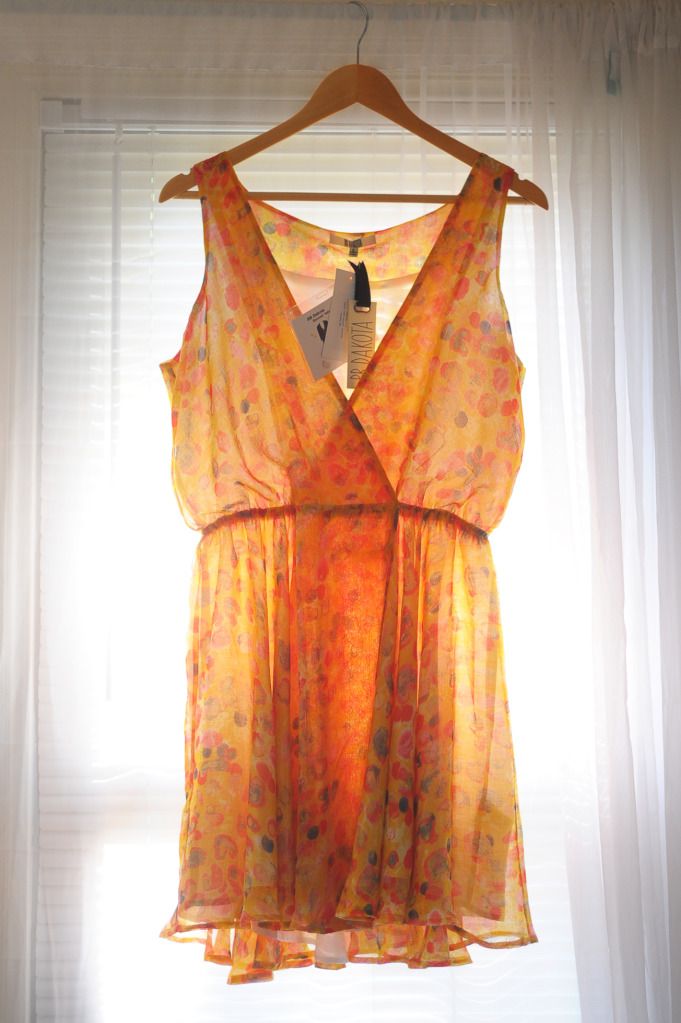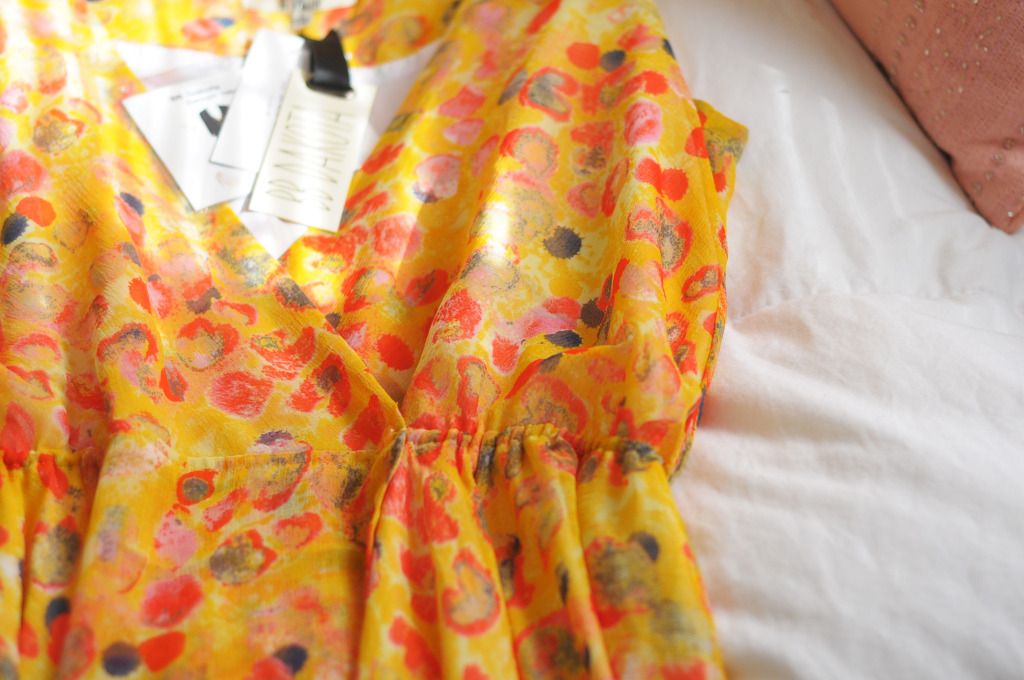 The first dress
was definitely awesome.
I pulled it out of the box and exclaimed "It's like a popcorn carnival dress!" I put it on to show Mike and his response? "It's very Claude Monet... Definitely got an Impressionist feeling. I like it!" Uh... which one of us has an art degree?!
Whatever. Popcorn Carnival Impressionist dress it is! It's BB Dakota, and like I mentioned last week, the tops are always entirely too big on me. This one was no exception. I plan on taking the side seams in a little so it'll fit less like a deflated balloon, and then tacking the wrap top together so I'm not flashing anyone. This is what you have to do when you're not blessed with assets to fill out clothing. My bottom half has never had that problem at least haha The color and print are positively stunning. Very happy with this one!
If you want to buy this dress without having to rely on chance/SF, here's a link! Only $88!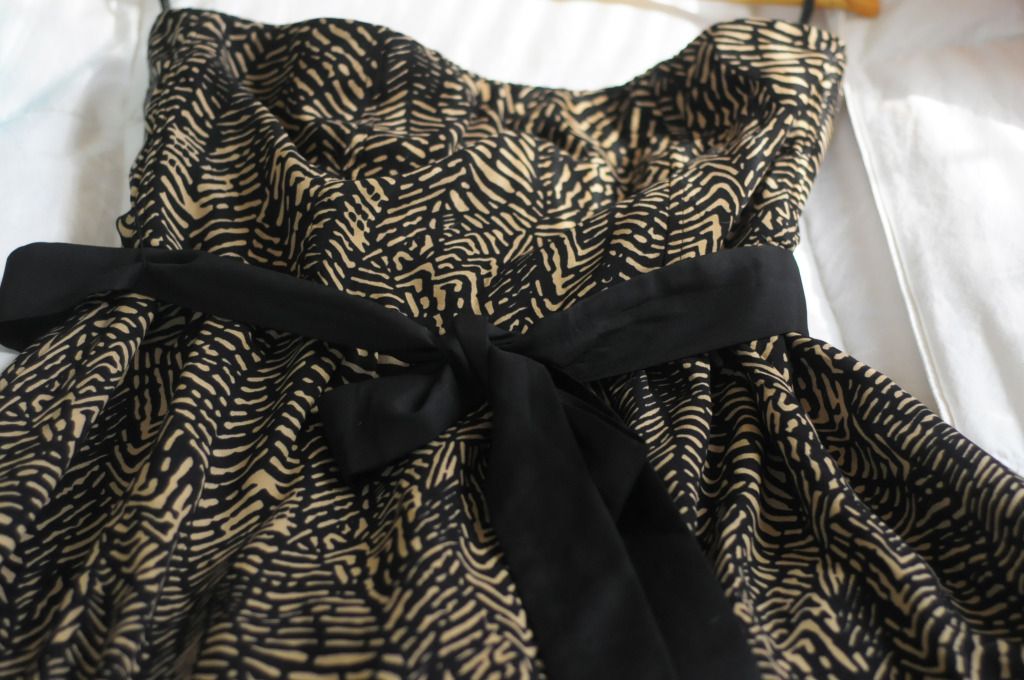 This dress
was something I would never pick out for myself. If I saw it on a clothing rack, I'd walk right past it. I realized that once I looked it up online. It didn't look like anything special in the product shots. However those photos do it no justice. It really is a gorgeous dress. The print is fun while remaining classy, and it's lightweight enough to where I don't feel like I'm going to suffocate in dark colors thanks to the Tennessee sun. My only complaint about the dress itself is the boning in the torso. I think it's because I have such a short torso that it always jabs me in the armpits or wiggles out of the top of the dress. I wore this last week to get my taxes done and while it was torture, I at least got several compliments on my dress! Even though I wouldn't have picked it up on my own, I love it. A wonderful example of how
Stitch Fix
is helping me branch out just a bit! It was $75 regular price in my box, but
you can buy it here on sale for $59!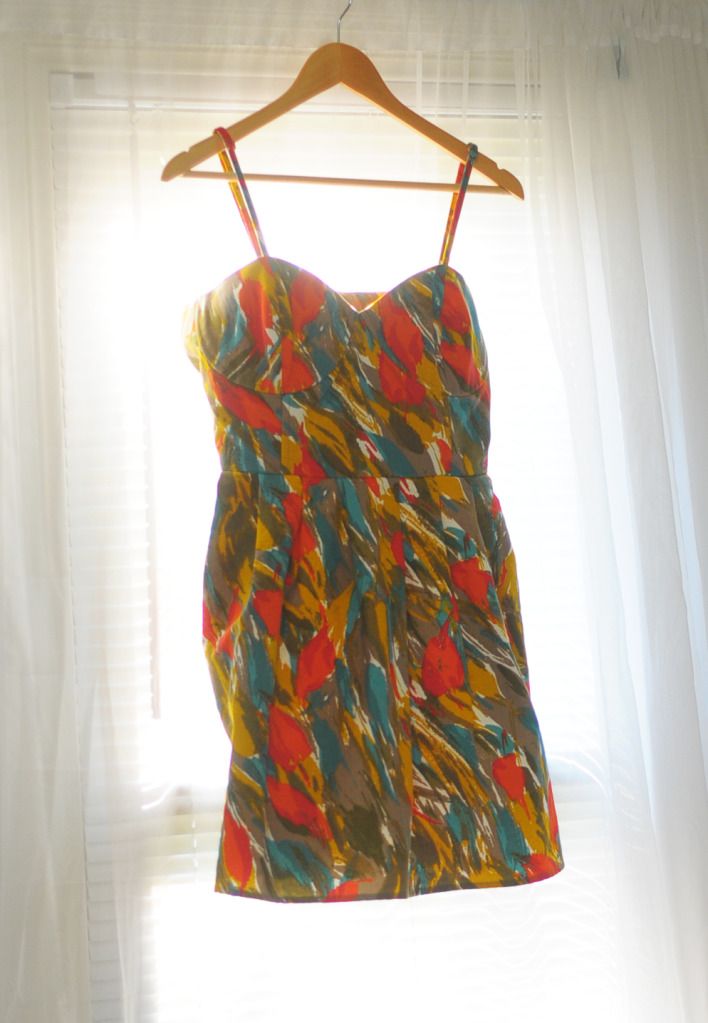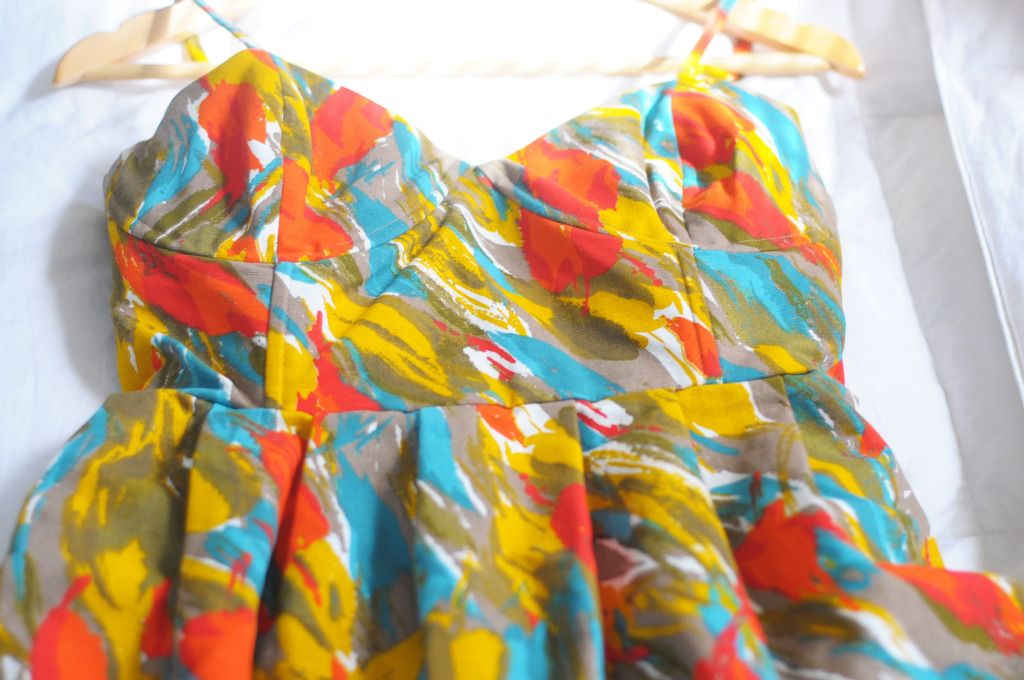 This dress
was one of my top two favorites also. Seriously. BB Dakota knows how to do it. Can I just transplant the entire line into my closet?! The colors, the corset top, the pattern... Ah! I love it. It's a bit short, so it'll be a tights-only dress (it looked silly with my bike shorts), but the twill fabric really helps give it some substantial weight. I'd totally skip on a chiffon dress on a windy day, but this would be the perfect remedy. I also really really love that the straps are adjustable. It took me a few minutes to realize that so I was pulling them up, trying to tuck them so that the bust/waist would fall in the right place on my body. Two thumbs way way up for this pretty little number!
You can buy it here if you'd like!
(Edited to add: I found it on sale for $56 here!)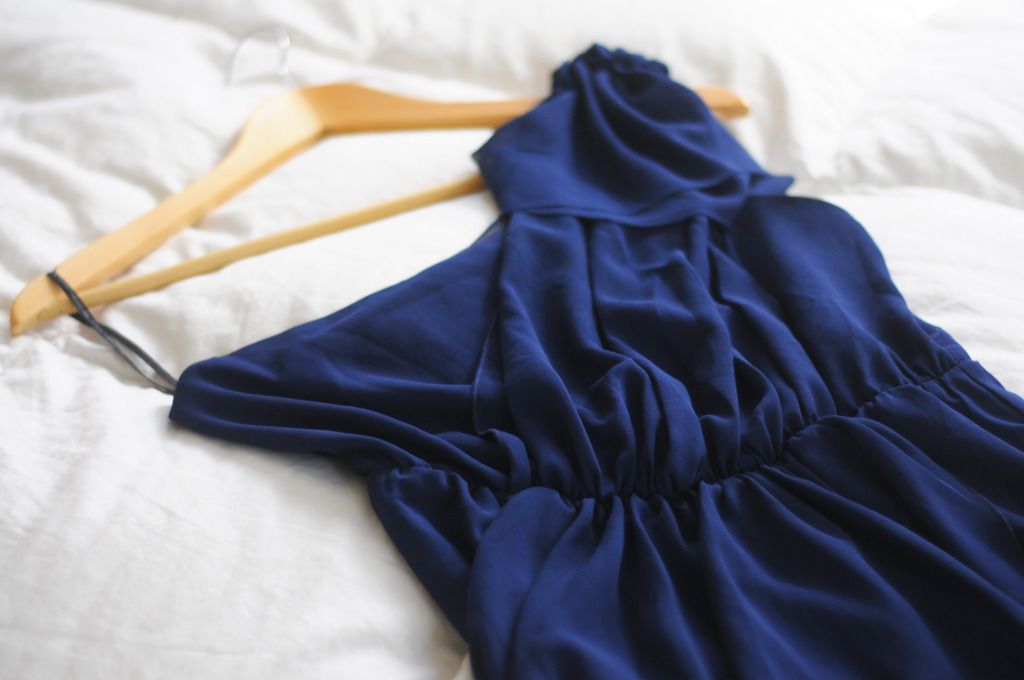 MM Couture - $66
This dress was the only one that didn't work. It's positively beautiful, but I knew as soon as I pulled it out of the box that it'd be a no go. The hips have a gorgeous ruching on one side and while it makes for awesome detail, my hips just won't do it. I'm also not too terribly keen on one shoulder dresses, but the bow detail of this one and the draping made me feel otherwise. Too bad I got those child-bearin' hips from my mom! The royal blue is a lovely color though. I know you're probably wondering why I kept a dress that didn't even fit right? Well if you keep all 5 items, you get a 25% discount on your Stitch Fix box. It was actually cheaper for me to keep all 5 pieces as opposed to just 4 (or even just the 3 dresses!) Kind of a fun little incentive! This dress is a size "large" but I use that term loosely. The bottom part would probably best fit a size 8 at best. If anyone wants to buy it, I'll sell it for $53. That includes shipping :) You can email me (kaelahbee at gmail dot com) if interested! I couldn't find a link for it online anywhere either!
Also included in the box was a
teal scarf
with crochet detail. Normally I wouldn't pick something like this up because I never think about scarves being an accessory. And definitely not in 80* heat. Luckily this one was incredibly lightweight and the color adds such a pop of excitement to an outfit. I've tried wearing it a few ways thus far, even some in my hair. I'll have to experiment more to see what I can do with it! Any suggestions?
Here is a similar teal ED scarf online!
♥ ♥ ♥ ♥ ♥ ♥ ♥ ♥ ♥ ♥ ♥ ♥ ♥ ♥ ♥ ♥ ♥ ♥ ♥ ♥ ♥ ♥ ♥ ♥ ♥ ♥
Overall I'll say this was my favorite box yet! I still kept it at the lowest price point, and I feel like this was more on the money when it comes to what I was after. The most expensive dress was $100, but I got a 25% discount so that put it right where I was hoping for. All the others were even cheaper! I appreciate that you can write little notes at the end of your questionnaire and let the stylists know exactly what you are after. I realized this time around that they sometimes write you back! I didn't notice if anything was on my first two, but I appreciate the personal touch so much. I think it makes a huge difference in the experience. If you can't tell, I love
Stitch Fix
and of course I already have my 4th box scheduled. Prior to this shipment I only kept 1 dress (from the first shipment. Nothing from the second). I feel like this was the perfect box and I hope that the next one is just as great!
I know many more of you decided to take the Stitch Fix plunge after my last post. What did you think? Did you find anything you liked? If you blogged about it, I'd love to come over and check it out! As always, Stitch Fix is still in it's Beta mode but you can snag an early pass with
this invite
! Enjoy!
Just so you know, this was not a sponsored post. This is 100% my feelings and opinion on my Stitch Fix experience! I was not compensated in any way.

If you'd like to hear more about how
Stitch Fix
works or see my past posts,
just click here
!
Edited to add: My fourth Stitch Fix box wasn't supposed to arrive until next week (or so I thought) but it was just delivered today! Happy day!