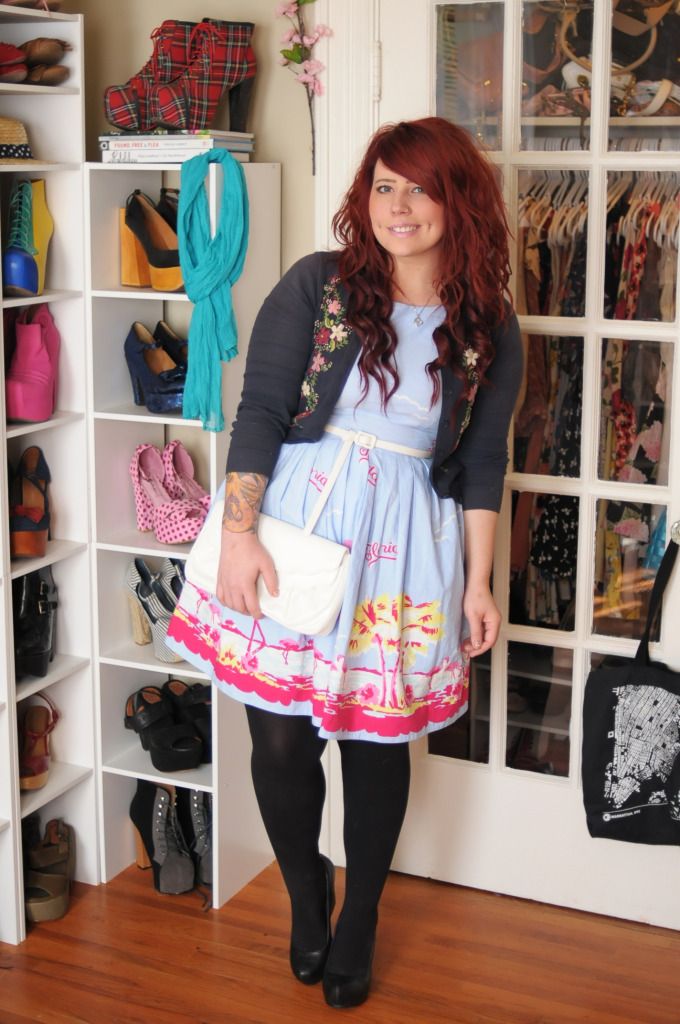 Okay, so it didn't take too long, but
I now have a new tie for favorite dress ever
. Uhm, what could possibly top a
touristy Florida flamingo dress
?! Pretty much nothing. Flamingos happen to be my favorite bird and second favorite land animal (Sloths, people! Sloths.) I've been swooning over it for far too long so I treated myself to something nice as a sort of "light at the end of the tunnel" reward following the hectic weeks leading up to Honeybean's spring opening. It only seemed appropriate that I wear it on Saturday. Of course I went for flats since it was rainy and there's a lot of physical labor that goes into it, but I really love the Heda wedges! (Silly/irrelevant story: It was during a lull on Saturday that I realized that the rapper Flo-Rida's name is just Florida with a hyphen (doh!). That then lead me to
Google all about Flo-Rida
until my iPhone was dead. Flo-Rida is from Florida. Who woulda thought? ;) haha! The more you know!)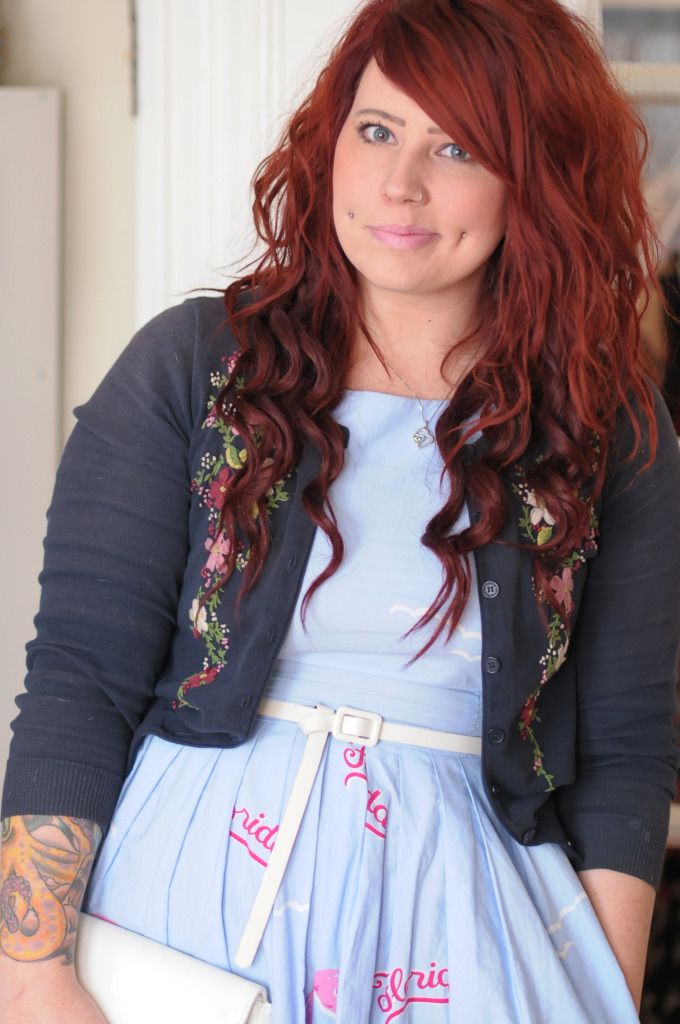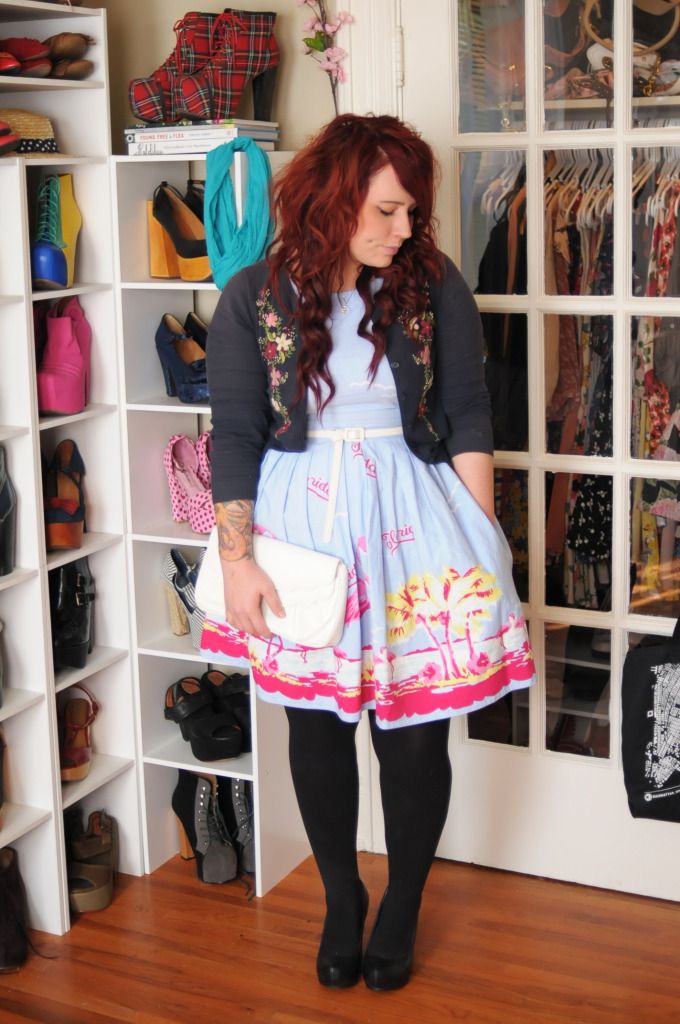 It's not all that noticeable, but remember last week when I said I accidentally dyed my hair with some mystery color? Well, I think it was Red Hot (instead of my typical Red Fire). I know, huge difference right? But the color is more of an auburn base as opposed to copper. I'm all about the orange red but I've been loving my slightly darker locks. I've been itching to go back brunette in preparation for the wedding but this is a great ease into it for a few months.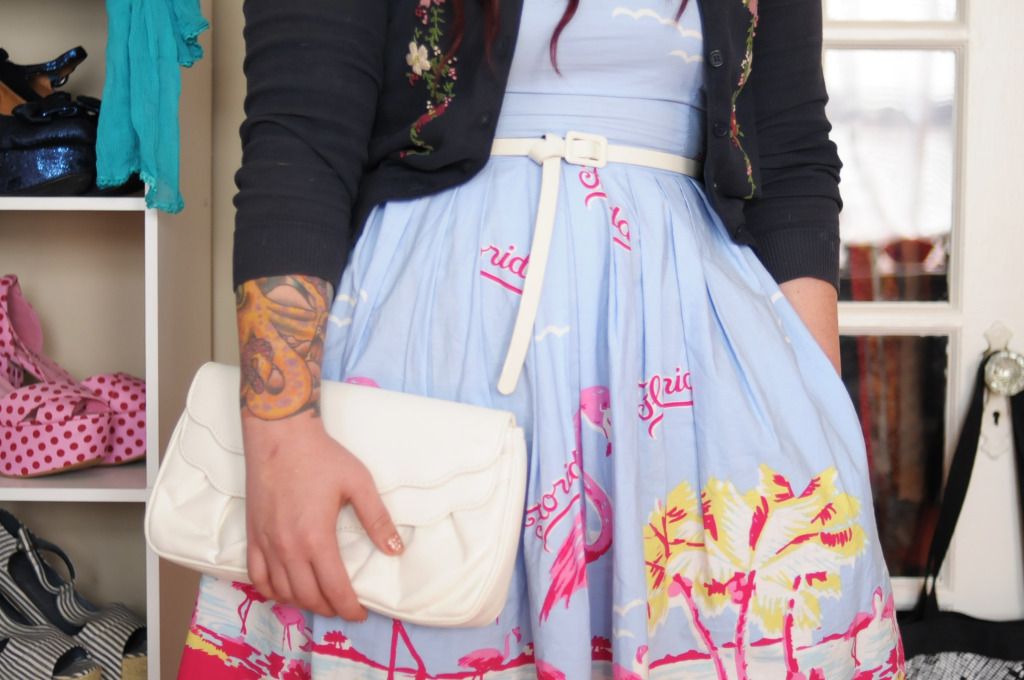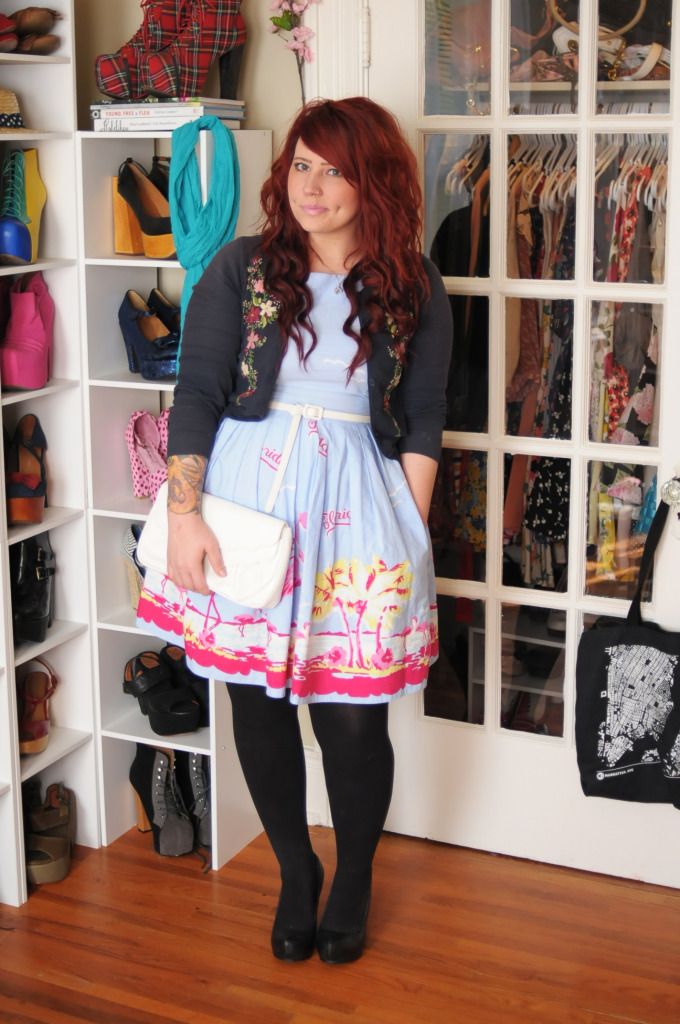 I also wore this on Sunday (outfit repeater! Throw me in fashion prison!) when we were at my parents' house and I not so subtlety hinted that this little family needed a getaway. My mom had been talking about maybe taking a trip to the beach in the upcoming month or so and I feel like things of that nature just need some help along the way. Daily pestering perhaps? Hey, whatever works! I could go for some sunshine!
We've also been taking advantage of the insane natural light in my office lately for outfit photos. I know it's crazy busy in the background and it's going to get repetitive, but it's nice to not have to seek out a shady spot in our yard while Toby is napping!
ASOS dress
Forever 21 cardigan
Belt from another dress
Assets by Spanx tights
Thrifted scalloped clutch
Heda wedges c/o Blowfish
Shane Co. necklace (Graduation gift from my stepdad)
Edited to add: Just realized you can't see the flamingos on my dress thanks to my clutch! Doh! Here's what the print looks like! (Borrowed from the sale site).