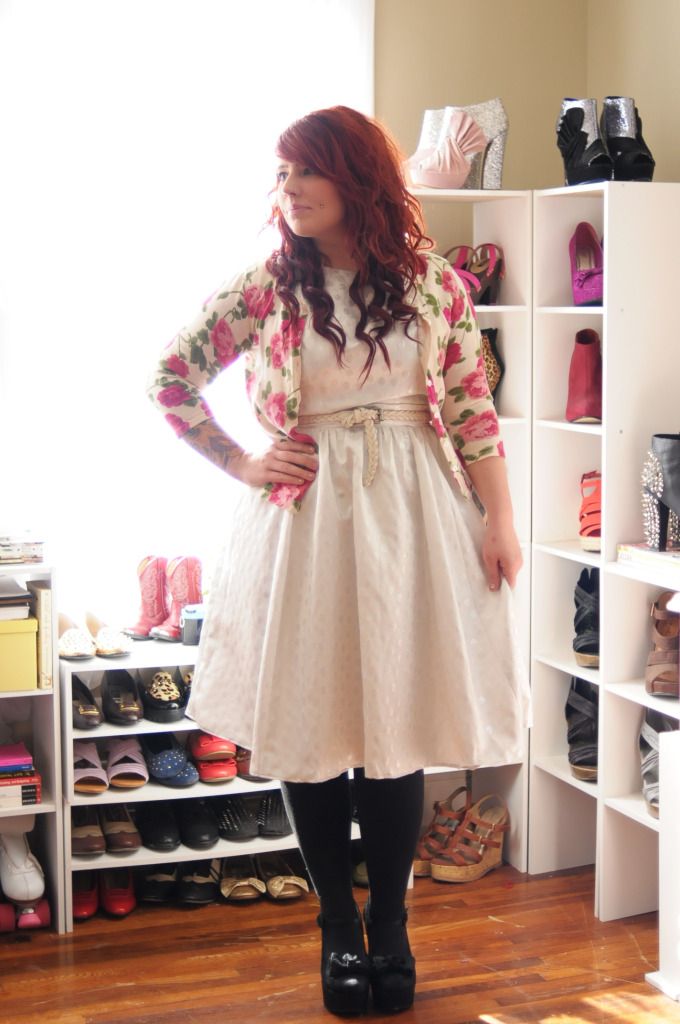 This dress
makes me feel a
little
bit like Taylor Swift. I don't know what it is about it, but it looks like something she'd wear on a hyper-romantic album cover. You know, except hers would fit haha This is such a beautiful dress. So well made, and totally adorable. It's just about 2-3 sizes too big. It was a gift from the folks over at
Shabby Apple
, and I was stoked to style it up. They made mention on the site that this specific dress runs big so to size down. I'm one of those people that I'd rather be safe than sorry, but I could've stood to go down 2 more probably. I do plan on having it altered to fit perfectly though, and take up some of the length since I'm such a shorty. Just pay attention to the measurements! The metallic dots on it are dreamy and I can just imagine a fluffy petticoat underneath! I could also see it being worn as a slightly more casual wedding dress. It's from their
Green Leaf collection
which is vintage recreations that are handcrafted!
They have a huge array of women's dresses and even maternity dresses at
Shabby Apple
. I really dig the vintage style. I've got my eye on the
Garden Isle dress
because it's the best pattern! (You can use the coupon code "
littlechief10off
" for 10% off, good for 30 days. Or you can
"Like" Shabby Apple on Facebook
and get discounts/deals daily!)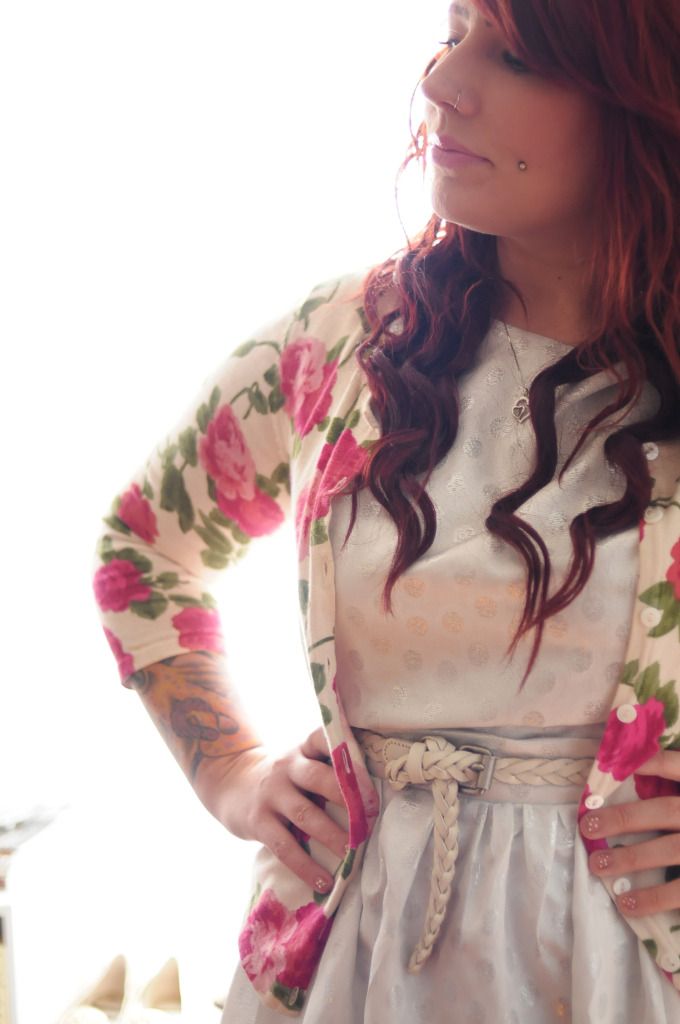 It felt good to put tall shoes on again! Ahh, how I have missed thee! These are totally comfortable to walk around in all day and even maybe casually/quickly trot after a little dude. They're a little more tasteful than some of my collection, okay? It's been strangely cold here in Nashville lately. Then hot. Then cold again. It made for a doozy of a storm last night. I met my friend (and second MOH, well, matron of honor I guess!) last night for coffee at Sam and Zoe's in Berry Hill and we chatted for over 2 and a half hours about her recent elopement (!!!), her reception tomorrow, my wedding plans, business and life in general. I seriously don't think conversations with anyone else pump me up quite as much as they do with her. They just get me so stoked on life! That's such a great quality to have in a friend. Anyway, while we were there we both started getting crazy amounts of texts/calls (mainly her! I don't think Mike watches the weather that much!) about a storm coming. Then the sky got black and hail started pouring. It got so rough that it blew open the doors of Sam & Zoe's a few times. The worst of it was over in like 5-10 minutes so we just waited it out. We ended up talking until closing time (again).
She married my other best friend last week and I don't think I've ever been so sincerely happy for 2 people before. It's just so exciting! Congrats, lady! (For the ten millionth time!)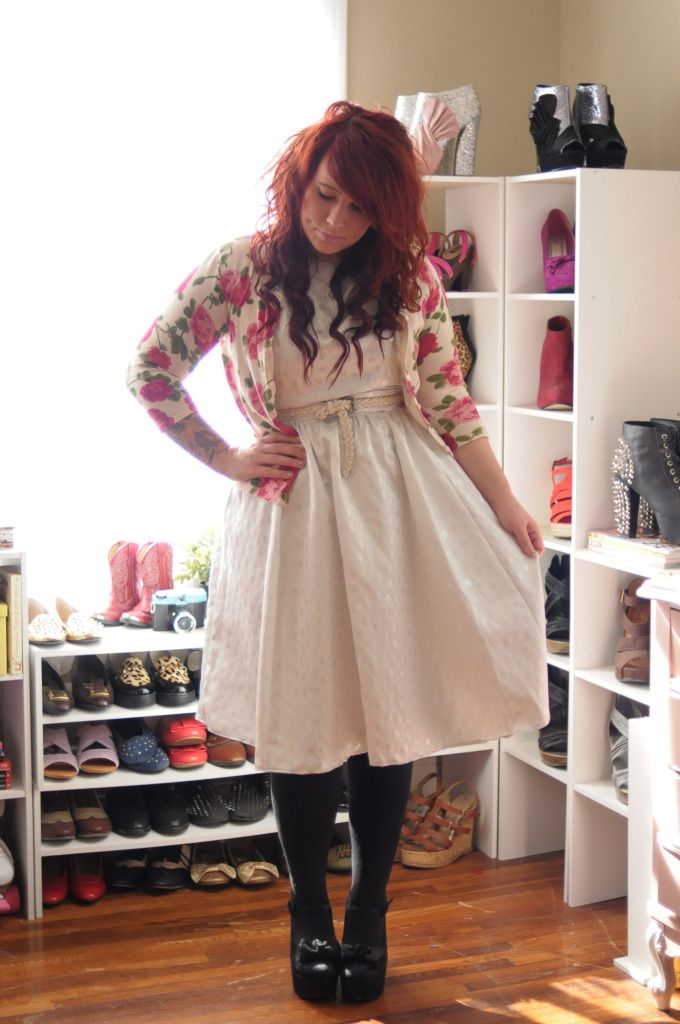 Today Mike and I are rounding up stuff for two photo shoots this weekend. Elle's reception tomorrow and then a fun little shoot with our friend Kayce's lil dude, Jett! Here's to hoping work isn't totally lame tonight and I get some decent sleep before it all goes down! Happy Friday!
How are you spending your weekend?
Forever 21 cardigan
Target belt, thrifted
Target tights
Jeffrey Campbell Wanted heels