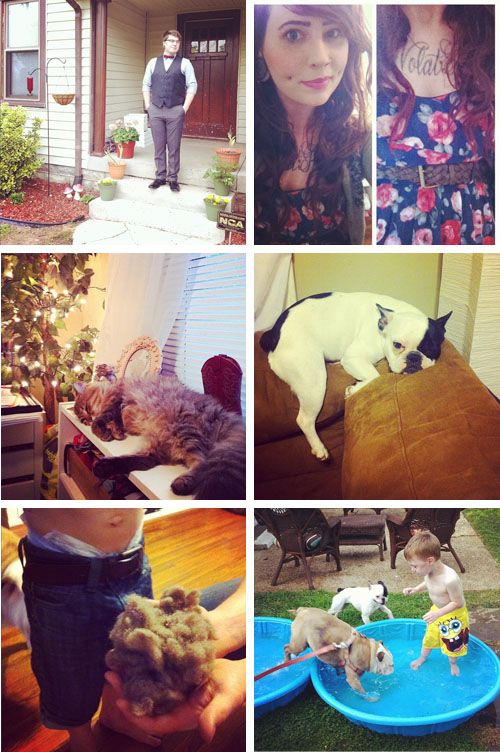 Life lately has included...
1. my dapper dude. (I can't get over his bow tie collection!)
2. Trying new pink lipstick... and not being quite sure I can pull it off.
3. 24/7 snugglefest + overall sweetness from Enid since her spay.
4. Pipkin just being pathetic (in the cutest way)
5. Toby pulling the stuffing out of a vintage pillow + putting it all down his pants. (We were finding that stuff for a solid 24 hours!)
6. Playing in the pools with Georgia and Pip. (Water is G's favorite!)
Overall, not so bad! Visiting family for a few days was a much needed break from the hustle and bustle of work. I definitely got sick which wasn't fun, but I really have no room to complain! What did you get into this weekend?
PS: If you're an Android user and you just got Instagram, let me know your username! Mine is KaelahBee!