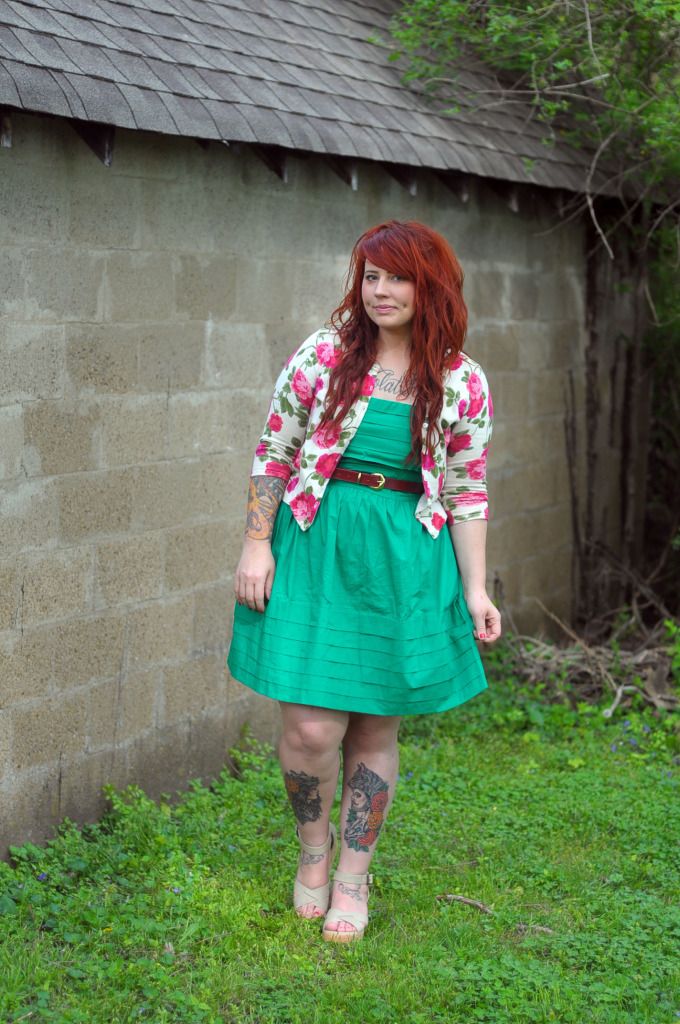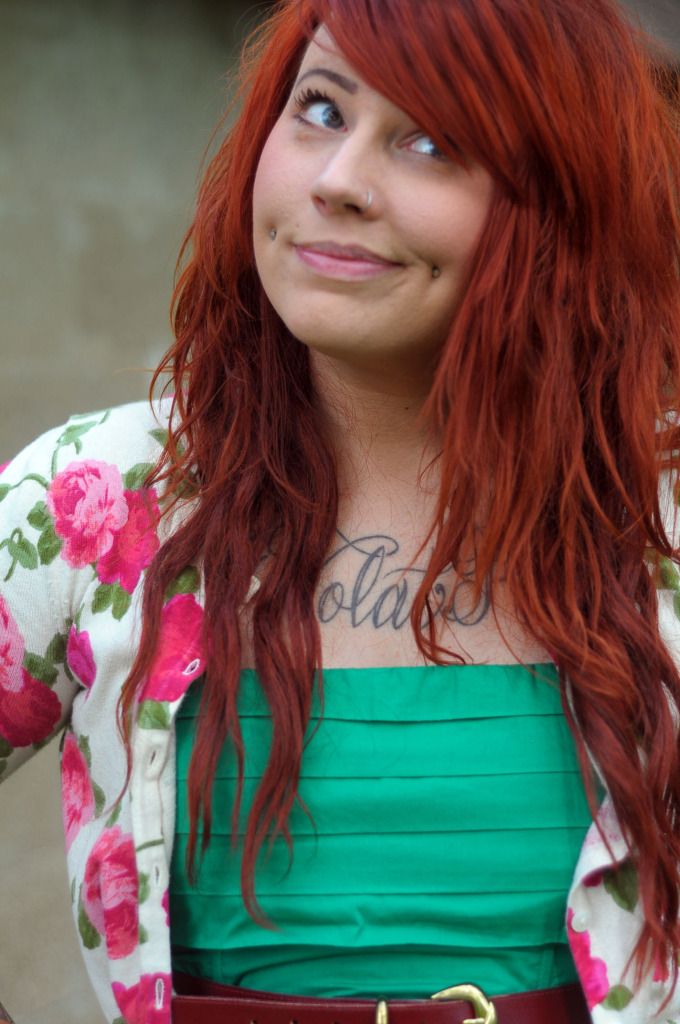 These photos were from my birthday. I wore this new Kelly green dress and some
flatforms
to go to Opry Mills with Mike and Toby. They took me on a little birthday shopping trip. I don't know what it is about BB Dakota dresses but the tops are always so big! I have 3 or 4 dresses from them and I couldn't fill them out if my life depended on it! But once they're belted with a cardigan tossed on top you don't really notice. The pleats at the bottom of the skirt on
this dress
are my favorrrrite! I realized on St. Patrick's Day that I actually didn't own
anything
green. Sure, some dresses had green on them, but less a sage colored cardigan, I had nothing. This gift from
Electric Frenchie
has finally helped fill that void! It's such a beautiful color, so I don't know why it took me so long.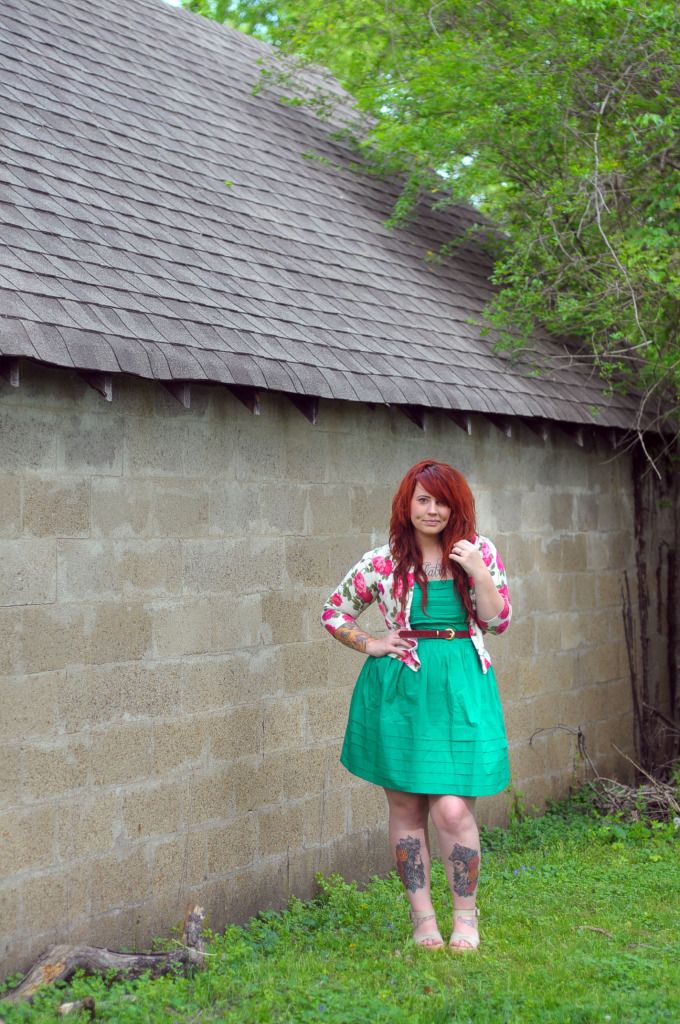 Oh, Happy Easter by the way! We're spending the day with my parents in my hometown for a bit. We spent all day yesterday with Mike's family and had a blast. I headed off to work and then back to their house come 3am, and could still use some sleep! I'm sure today will be chock full of family so that's always fun! We spent the better part of Friday getting our business taxes ready. We went to H&R Block to file them because we had absolutely no idea what we were doing. Little did I know that they charge you for each tax form they have to file... I think I ended up with like 7! When it was all said and done I ended up paying my self employed tax plus an extra 100% in fees. Yowza! One good thing about it though was that the lady found a ton of deductions that I never thought would fly. Win some and lose some I guess! Now I get to send off a check this week for my quarterly taxes! This is when self employment gets to be loads of fun (not!). haha A small price to pay for calling your own shots I guess!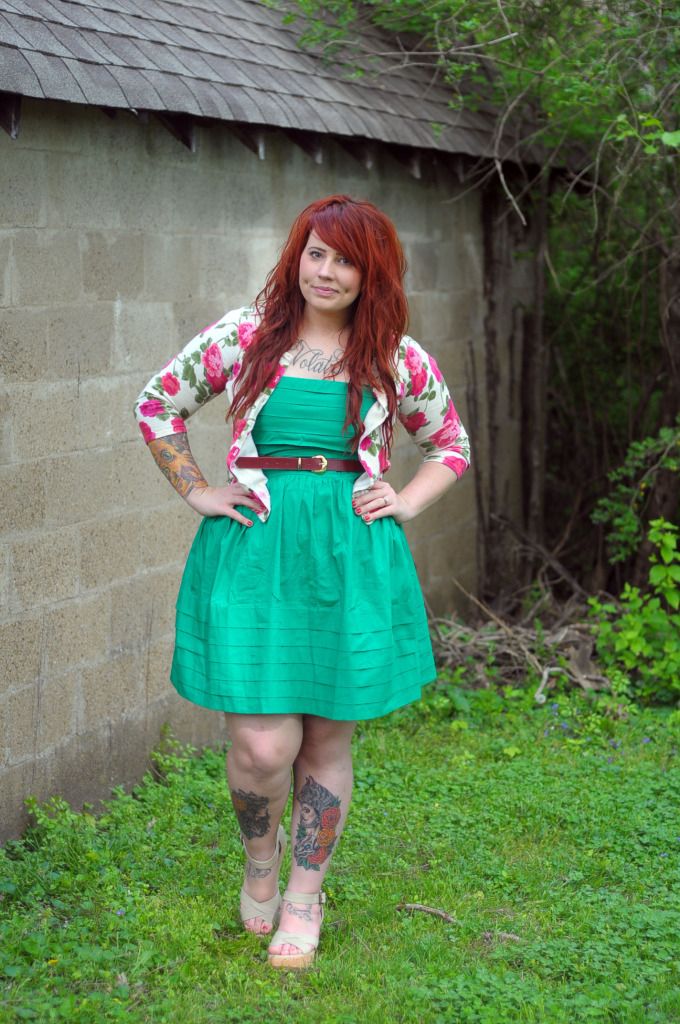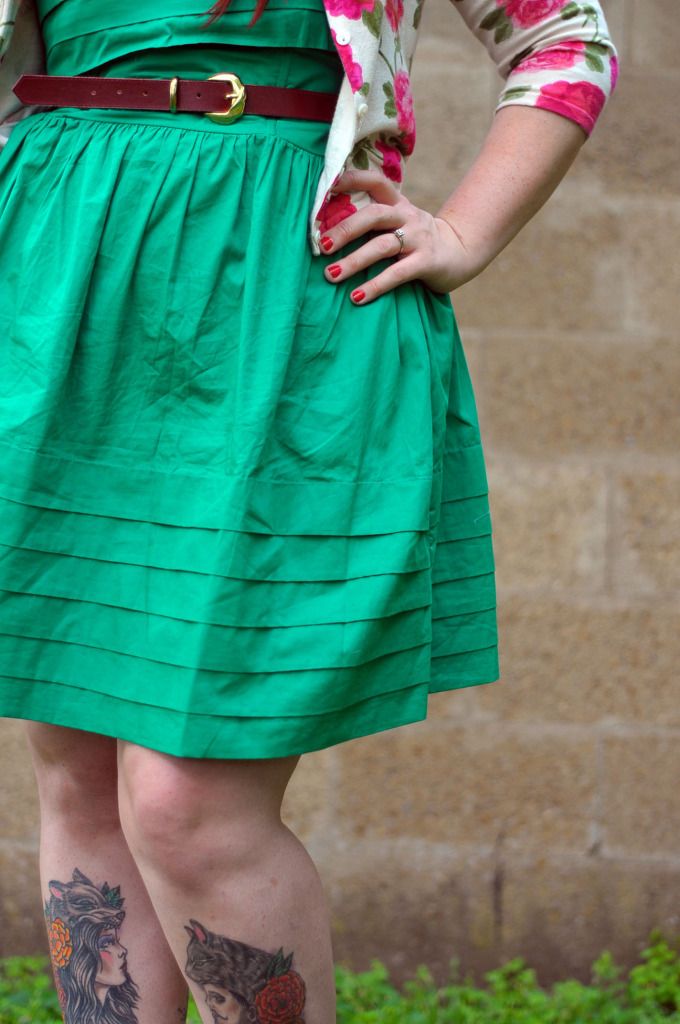 This coming week is going to be all about managing inventory for Honeybean, and doing a mock set up for the Block Party event on the 21st! And also churning out some last minute product for it. Gotta stock them shelves! If anyone wants to come lend their two hands, I'll put you to work! ;) Happy Sunday, y'all!
Forever 21 cardigan
Thrifted belt