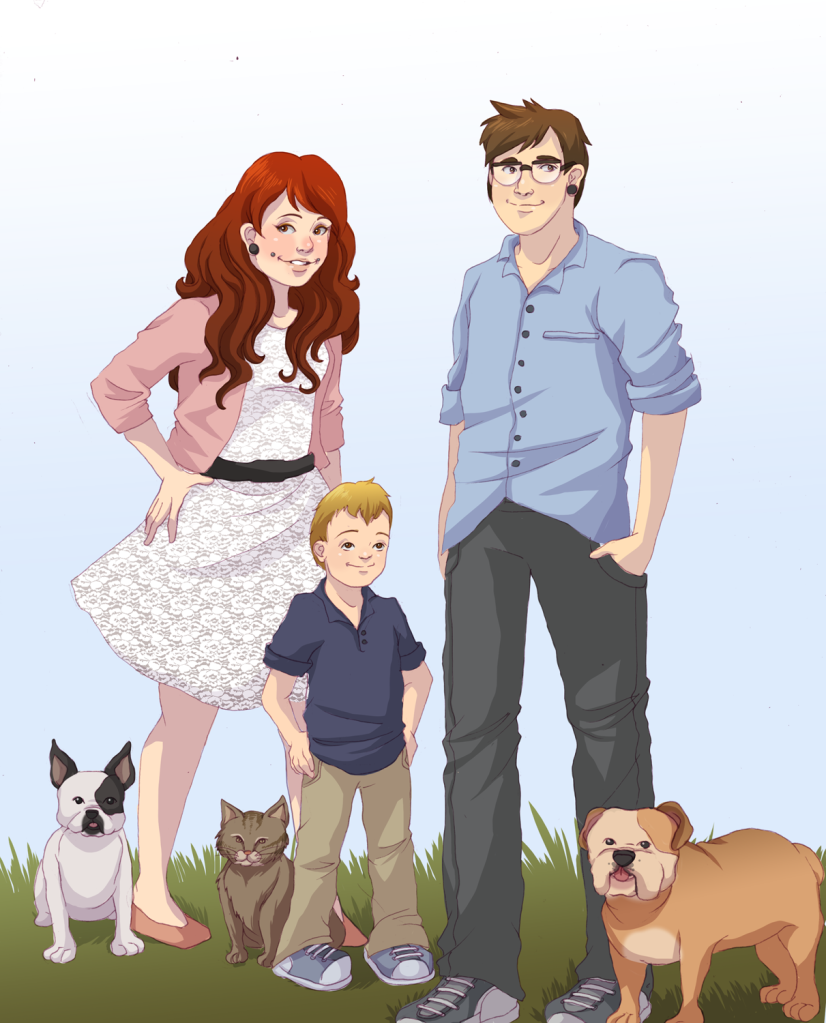 Rachel
was kind enough to email me last week saying she did custom portraits so I commissioned a fun family photo of all of us, furry ones included! I totally love how it turned out! I just sent Rachel some photos and she worked her magic. She's also doing one of Honeybean, as well some some solo headshots so we can arrange a little picture wall in our home. Worth every penny!
She takes commissions, so if you're in the market for something cutesy,
check her out
! xo
PS; She's adding my tattoos now! ;) I didn't even realize I didn't have any until someone mentioned it. Just goes to show how second nature they are.