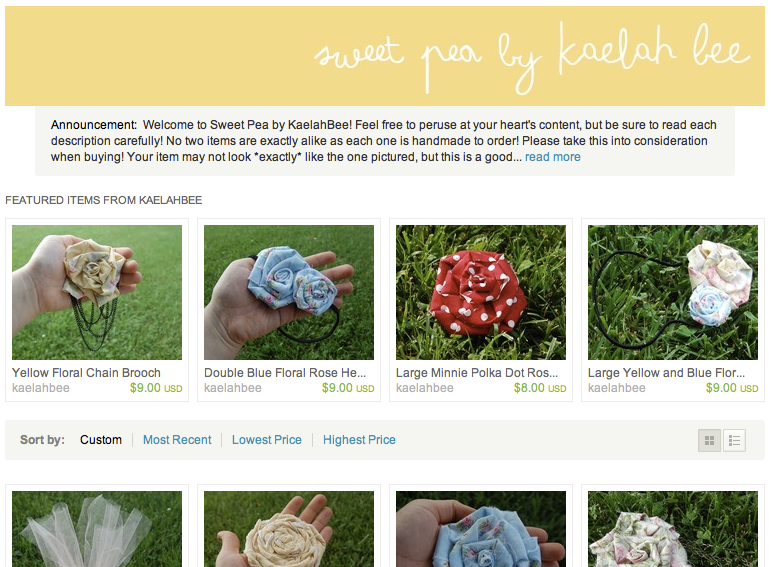 I have decided to reopen the Etsy shop once more! I had planned on leaving it on "vacation mode" until I got all of the new items and inventory made and stocked up, but then I realized nothing would motivate me more than having it already out there in the open and going! So right now it is solely handmade accessories but I will be stocking it with lots of owl stuff, vintage cameras, Polaroids, handmade prints, cards, and little treasures!
As for the handmade accessories... don't let the current color or fabric combinations fool you! I can do any and all custom orders and pairings! Like the duo-rose headbands but don't care for the colors or fabrics? Convo me and I can show you the stocks of fabric I have and we can choose the right color and fabric combo for you! Don't like how big some of the headbands are? Convo me and we'll make them smaller! Like this rose but with that chain? We can do that too!
I'll be having a giveaway soon! Of my stuff! I haven't hosted my OWN giveaway since like 400 followers! How crazy! I'm even thinking about making those aprons I made back in December for the shop! Who knows! We won't get too ahead of ourselves but I hope you take a moment to check out the shop and pick up an item or two!
By the way, a quick hello to any and everyone visiting from Elsie, Elizabeth, Elycia, or Janel's blog this month! You're all welcome here!
I'm slowly but surely getting over my sickness! I stayed home from class/field trip today so that I didn't get any worse. I cannot miss class tomorrow or I'll be in big trouble! Plus I'm getting tattooed tomorrow evening so I don't want to be super sick during it! Eep!