Yesterday did not go as planned... in any sense of the word. Everything fell apart early on. I had an epic "Dude, Where's my car?" experience as I had forgotten my car in Franklin the night before. Yes, I forgot my car. How? Well Mike and I went car hunting on Monday evening and I met him in Franklin. We left my car and went to Nashville, test drove some stuff and came back. We bypassed Franklin on the way home and it didn't occur to me until yesterday morning as I was late for class and I ran out, looked around in a daze and forgot where my car was. Mike rushed me to campus, I went to my first class (after InDesign wouldn't cooperate and I couldn't churn out the PDF I needed) and then I sat around until my second class. Alex took me to my car afterwards and the day went a little more smoothly.
Then today I woke up, rushed to Merissa's house (like 40 minutes away), hopped in her car so we could rush to Music Row to a design company tour. We were late, we couldn't find parking. Oh my. Now I'm home, on the couch, safe and sound next to a snoozing puppy trying to finish revisions on a paper that is due tomorrow and find a proper hotel for Asheville next month (provided we are able to go).
I wore a new dress today. I picked it up at Urban Outfitters the other day and it fit like a dream. Also sporting the new white cardigan I got from Target. Oh I love cardigans! I feel like I have so much to do and not nearly enough time to do it in. So many giveaways to get up and so many posts. I should do this all weeks in advance!
Here are a few photos until I have this week's Wedding Wednesday post live! (Note the greasy hair and the black roots! Oh my! That time already?!?!)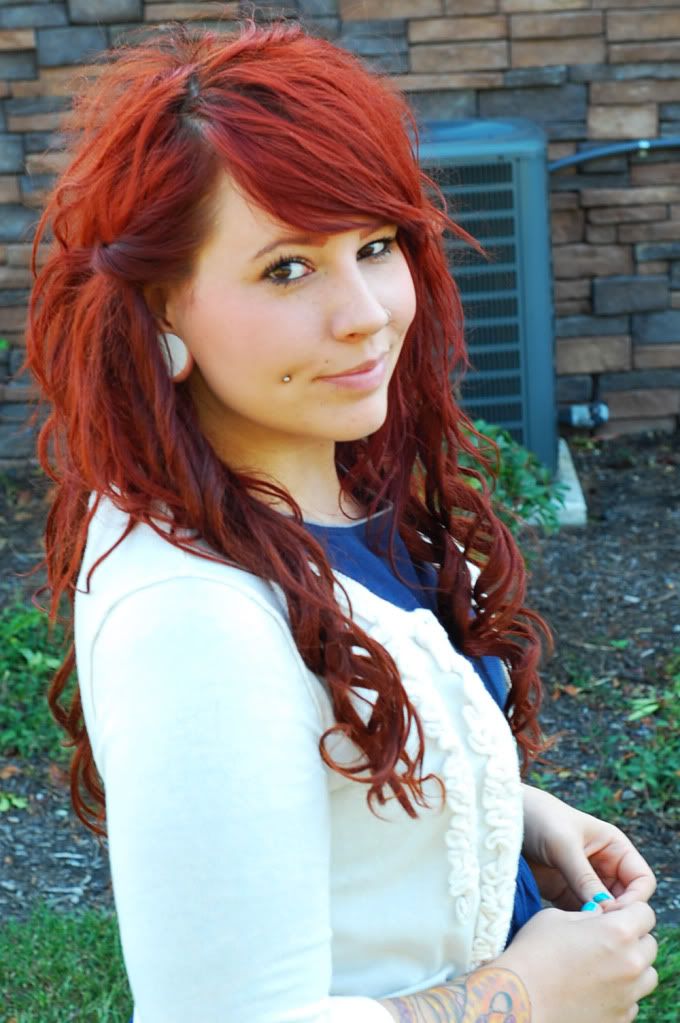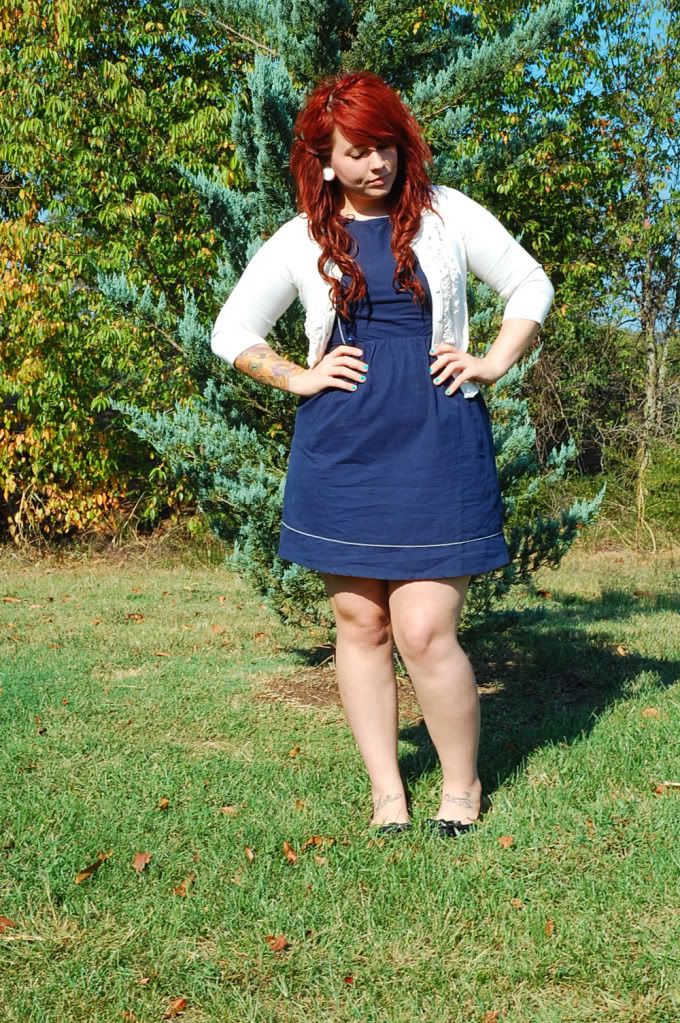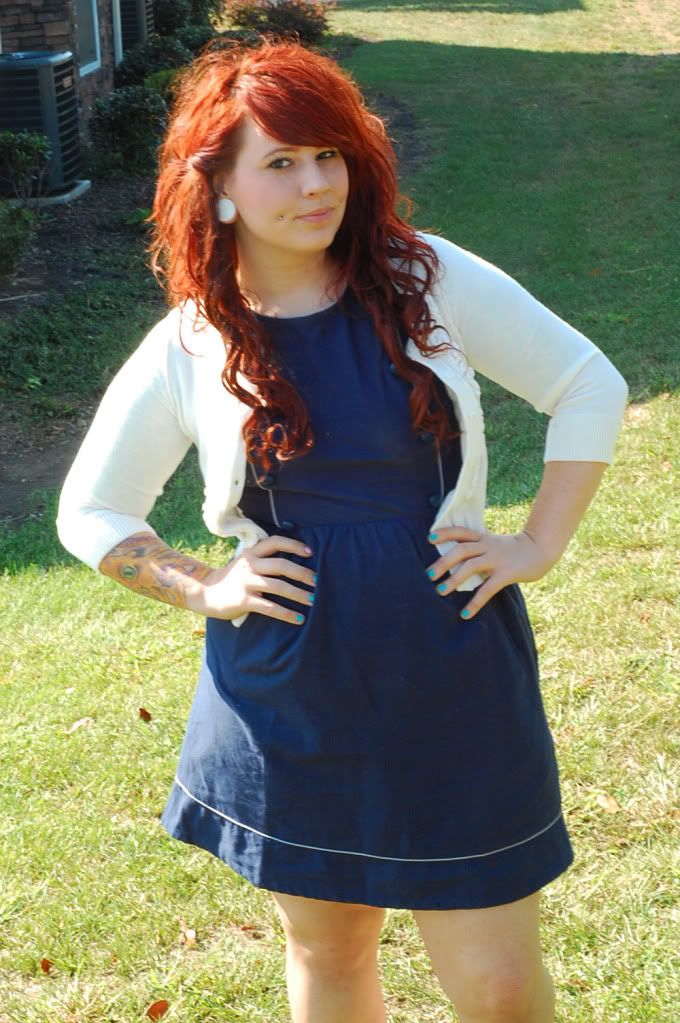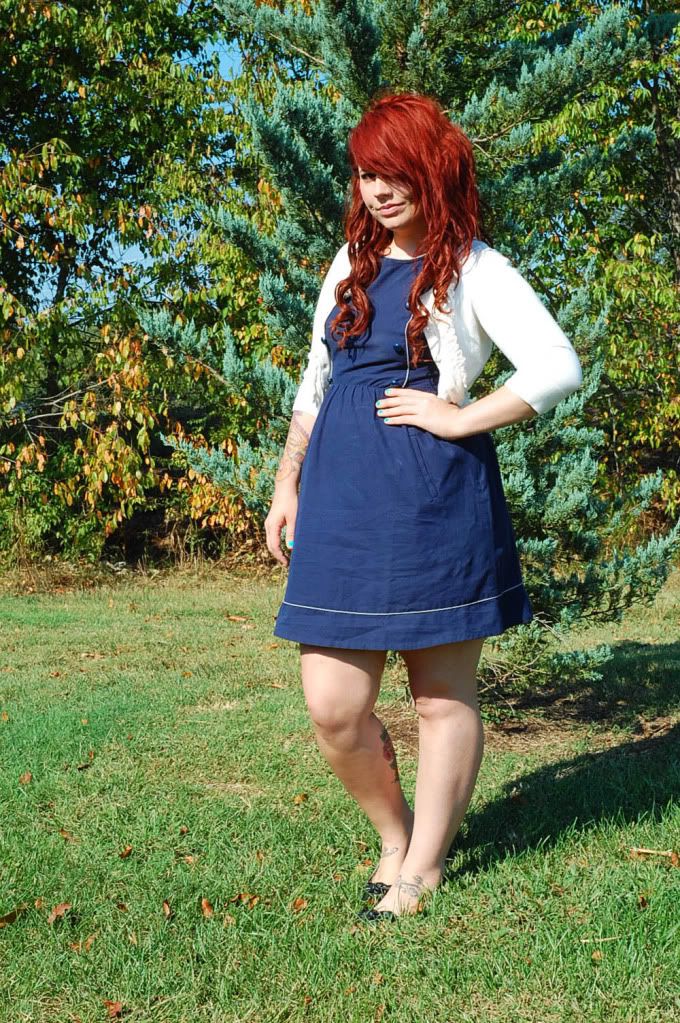 dress: cooperativ via urban outfitters. cardigan: target. flats: kmart