Today Mike and I went to Franklin to take care of some business (and get a way-too-expensive oil change). I picked up some new fabric for some Etsy stuff and we had a yummy lunch at Cracker Barrel. We spent the day messing with his website thing and my crafty stuff. Many blisters later, I have a mini-update for Etsy. They're 100% customizable so don't fret if you don't like the sizes or color combinations (or buttons). You can completely build your own from the ground up! Just convo me on Etsy and we'll make the perfect one for you!
My outfit was a bit of a mess today. The dress is new and from Urban Outfitters and I went sans tights to keep it ~soft but the wind had other ideas. I think I flashed my entire neighborhood earlier so I quickly darted in to put on some tights. I feel frumpy and just blah... still hoping this crummy feeling passes.
Mike and I are about to head down to my bar for an exciting night of work. I'm probably going to be late. Eep!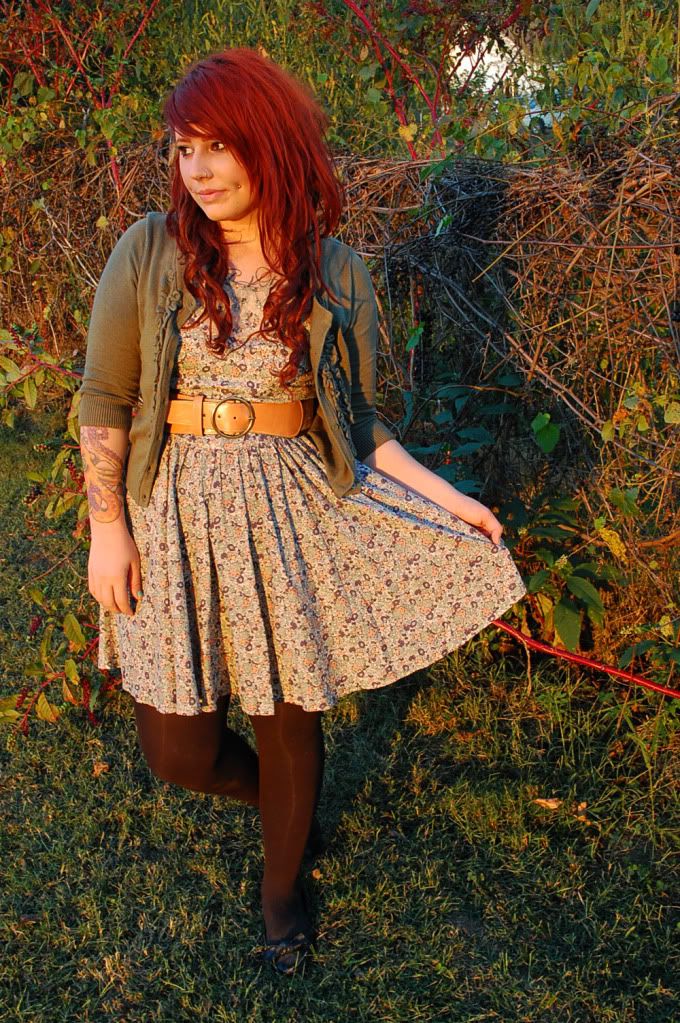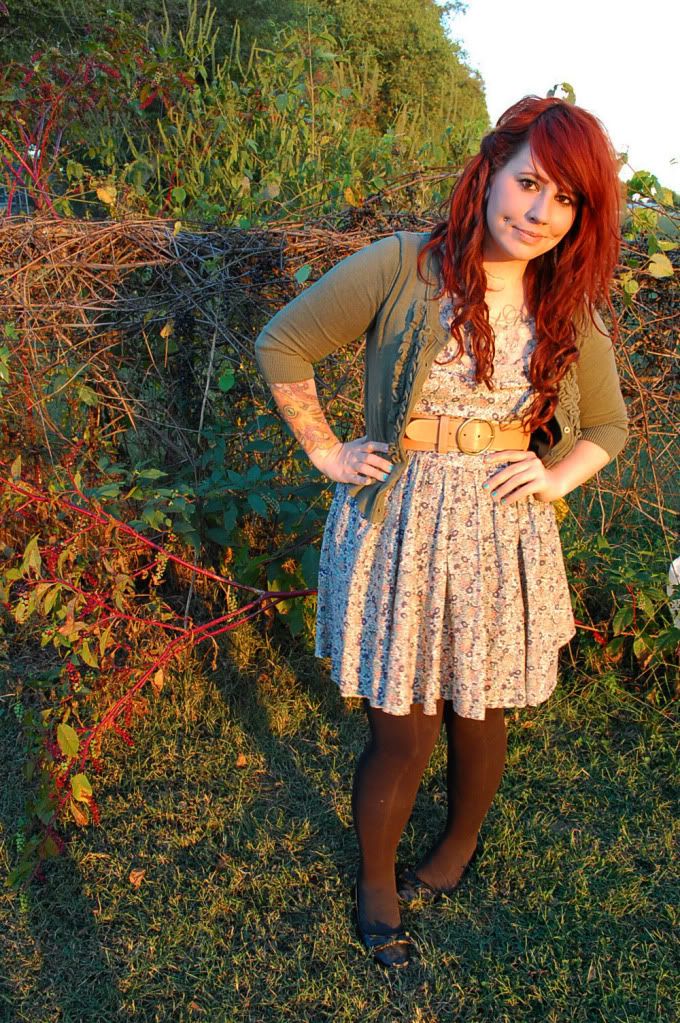 dress: urban outfitters. belt: ?. cardigan: tights. tights: walmart. shoes: kmart. barrette: handmade.