To be honest, I never thought I'd wear this dress. I ordered it off of
Ideeli
at some point last year (or maybe earlier this year?) and I used some credit that I had in my account for it. It arrived and I was kind of like "yiiiiikes!" The print is wild and busy (think of a Pollock painting) and the shoulders on it
definitely
make it more of an evening-appropriate garment. But it is so incredibly well made. It's a very thick twill fabric which means it holds its shape nicely and doesn't take off with the wind. I put it on for the first time the other day when I was deciding what would go in
my ThreadFlip Closet shop
and I decided to give this one a real chance. I'm really glad I did because I love it. It's the perfect mix of crazy but chic. In my opinion at least! I think the red lipstick went perfectly with it.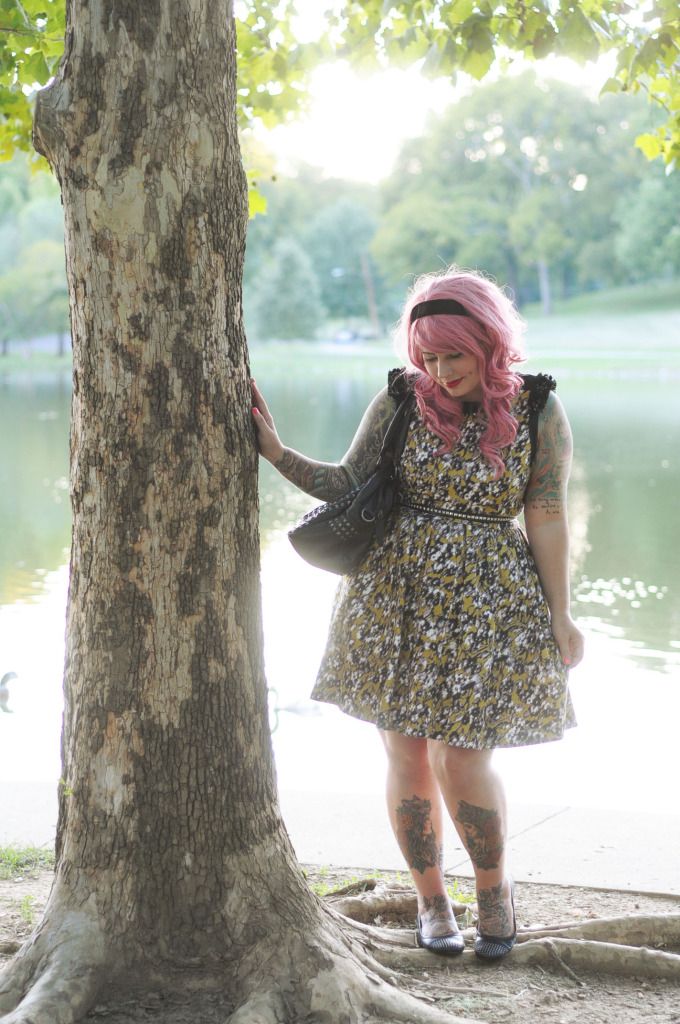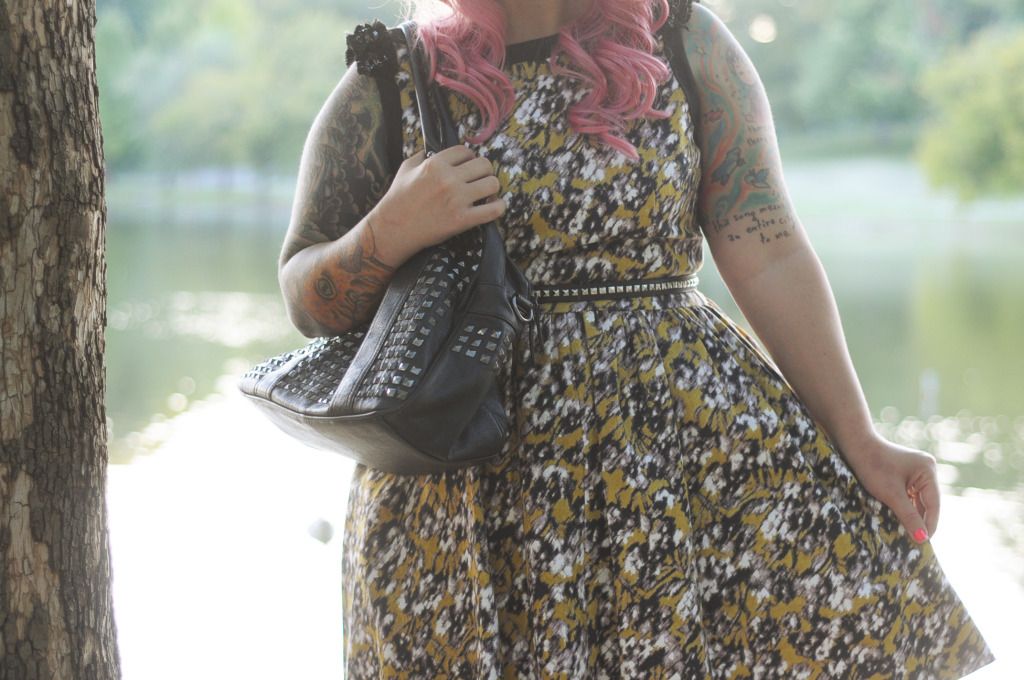 These photos are from last weekend before I took to the sickness. This was the outfit I changed into after wearing
this one
. We went to every TJ Maxx, Ross, and Marshall's in the area on the hunt for specific bowties and suspenders. It was a productive day to say the least.
I was feeling loads better yesterday in terms of being sick, but it's like as soon as the sun starts to set I start taking a backset to it. I feel pretty crappy right now. Coughing, can't breathe through my nose, etc. I'm just hoping it clears up before work. I know all of that smoke in the bar will notttt help. I also don't want to pass off what I have to anyone else. That'd not only be totally irresponsible but also awful because I wouldn't wish it on my worst enemy haha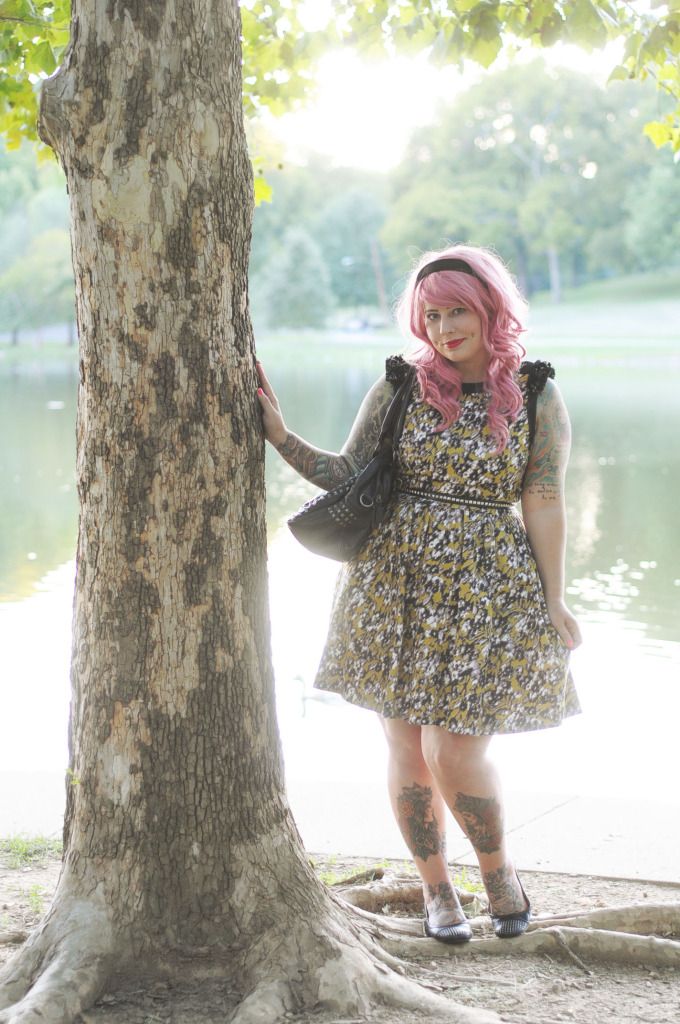 I have a few deadlines to meet today for projects and absolutely no clue how I'm going to do it. I thought for sure I'd be back to 100% by today so I didn't stress it much. It's like I'm incapable of stressing about things that I really maybe kind of should stress over, but give me the most irrelevant and minuscule thing and I will blow it all sorts of outta proportion. Can anyone relate? Just me?
I had both of my feet colored yesterday. They're still a bit sore and swollen today but I'm happy to have the feet done. It's really just going to look like I'm wearing socks all the time since they cover every inch that isn't hidden by flats. You can kind of get what I mean by the photos above.
And just because Toby is really really cute, here are some photos of him. This top one is totally what our outfit adventures look like haha I know I look totally unamused but I actually didn't even notice he did this until later! That kid is basically a monkey. The bottom one is my favorite though. He's precious. I can't get over how happy he looks! He knew it was time to go to the playground. Anyway, sorry for image overload today! Having stockpiled outfits comes in handy when you refuse to get out of your yoga pants and sweatshirt. Don't judge me.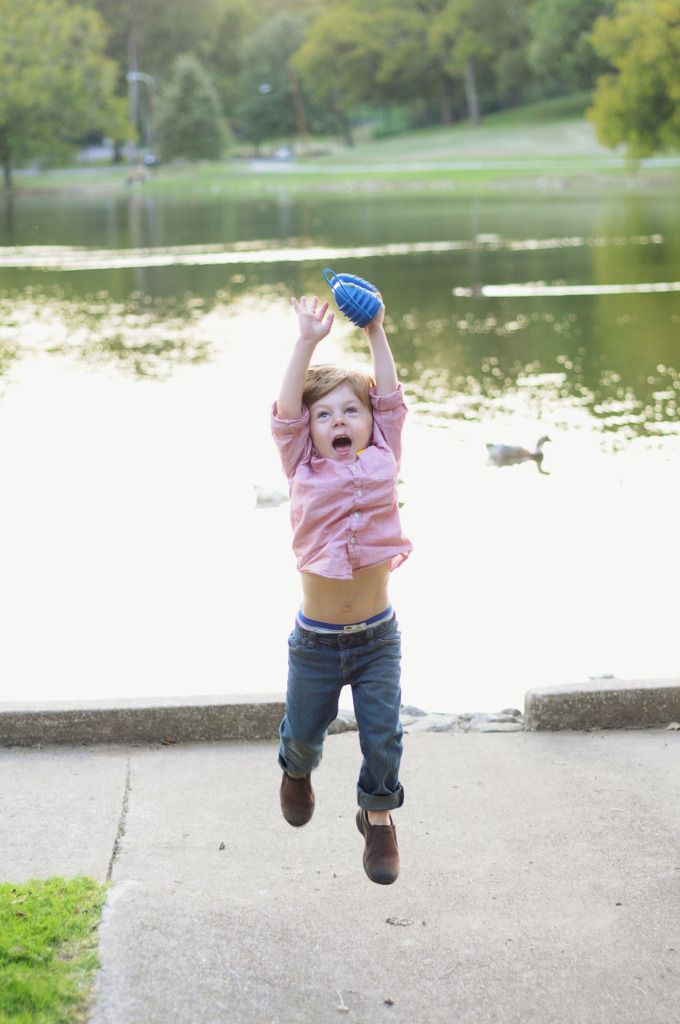 Jessica Simpson dress
Forever 21 purse
Thrifted belt (I think? IDK)
Lucky Brand flats
PS: I promise I'll stop spamming you with outfits! haha 3 or 4 in one week? That's a lot for me! I know I totally can't keep up with that kind of momentum :P