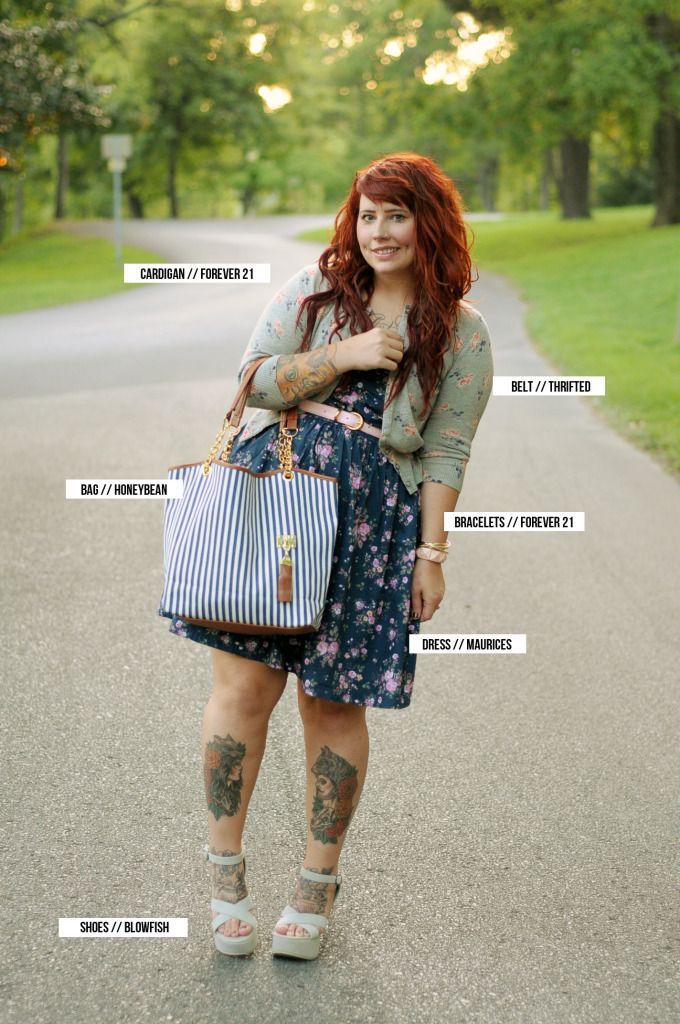 Happy Monday, friends! Can we all just take a moment to notice that it's already August
sixth
?! What the what? I feel like life started speeding up at an alarming rate in January of this year and it really just hasn't stopped since. I feel like I'm going to blink and be 60. Anyway, this outfit is from last week, and we shot it in Shelby Park. The backdrop is so beautiful, but you would not believe just how much traffic this tiny little area gets. We'd get 1 picture and have to scoot out of the road. Repeat. Repeat. Repeat. Worth it though. I've been wearing this exact outfit (with alternating shoes) for the past week. In fact, I wore this exact same thing
just yesterday
.
This dress
has become a quick summer staple because it's lightweight and breezy, but it's still long enough to feel comfortable in. Plus, it's dark and doesn't show gross sweat spots (
I know!
Not the loveliest thing to make mention of but whatever, it happens. Especially in hot and humid Tennessee.) I'd take one in every color if they were available. Luckily there's plenty of other options on the site which I'm currently lusting after.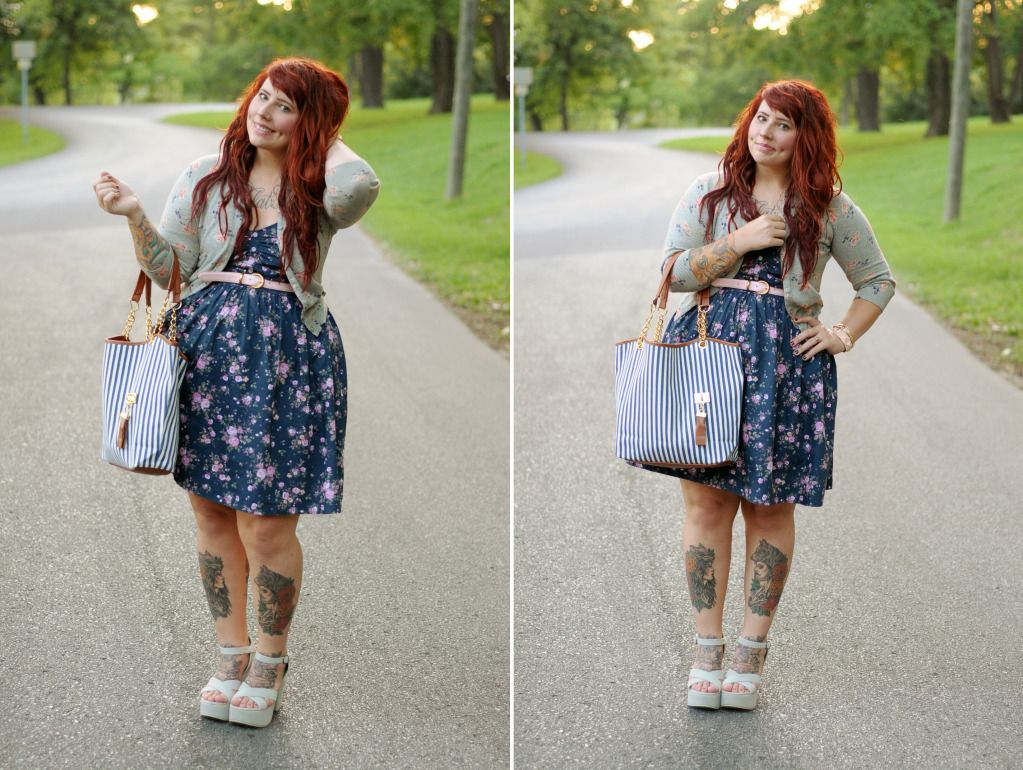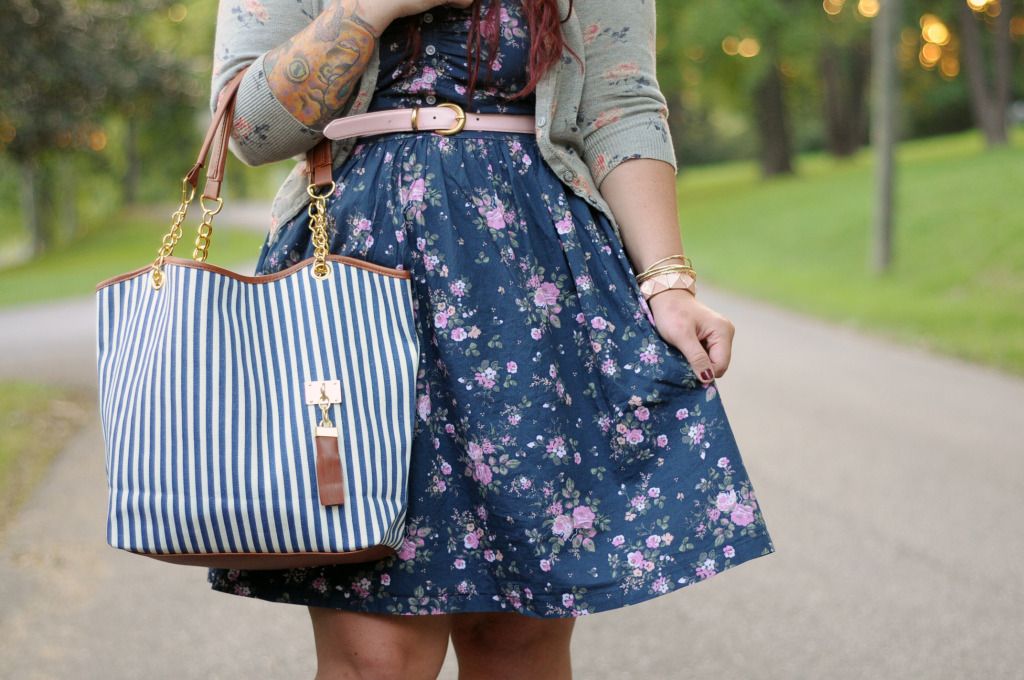 My hair was a hot mess during these photos. Really, just yucky. I've been experimenting with different hair masks and new products, but I'm not getting any great results. My hair tends to be on the dry side thanks to dyeing + using dry shampoo, but when I do any kind of mask it's eternally greasy. Like I can't find a good balance. Anyone have any suggestions? I'm open to hearing them!
These shoes are one of the three pairs I own of the same exact style. The Blowfish Gavinas. I bought these when they were on mega flash sale over at Haute Look a few months ago. I have them in red and brown, too. They're so comfortable and easy to walk in. This was the first time I had worn shoes that went across my new foot tattoos, but luckily it didn't bother them. (No close up shot because they're still peely and gross. I'm just saying a lot of gross things in this post.) Also - too much pattern? Too crazy? Maybe a little bit.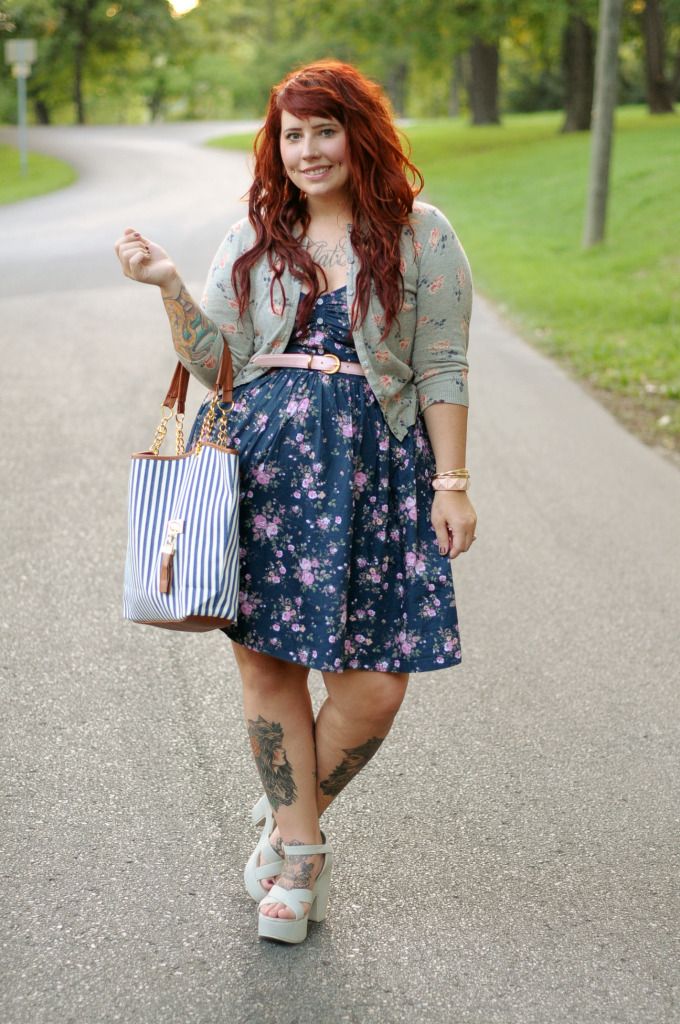 Today we're going to be working in Honeybean once more. We're cleaning her out, figuring out some inventory situations and snapping some photos. I realize I've never really shared the inside of Honeybean much so maybe I'll do a nice little tour of her soon! We're also trying to make a lot of business decisions. That's such a vague way to put it but my head is all in a tizzy trying to outline our intended path and timeline. I'll share more about that soon. :) Have a great day!
Forever 21 cardigan
Thrifted belt
Honeybean purse
Assorted Forever 21 bracelets
Blowfish Gavina heels