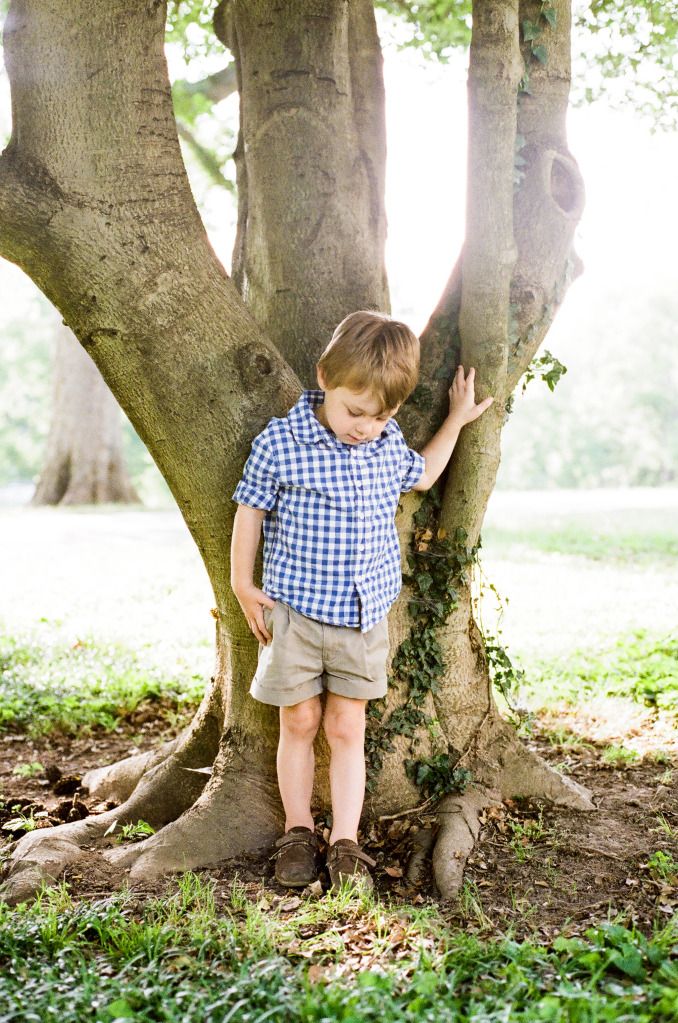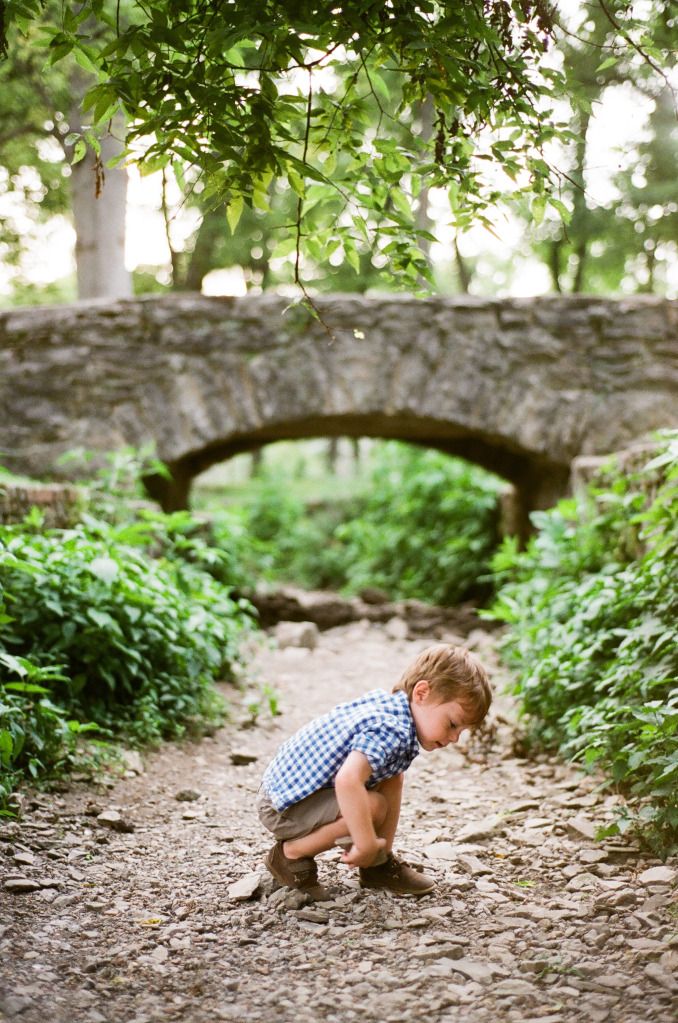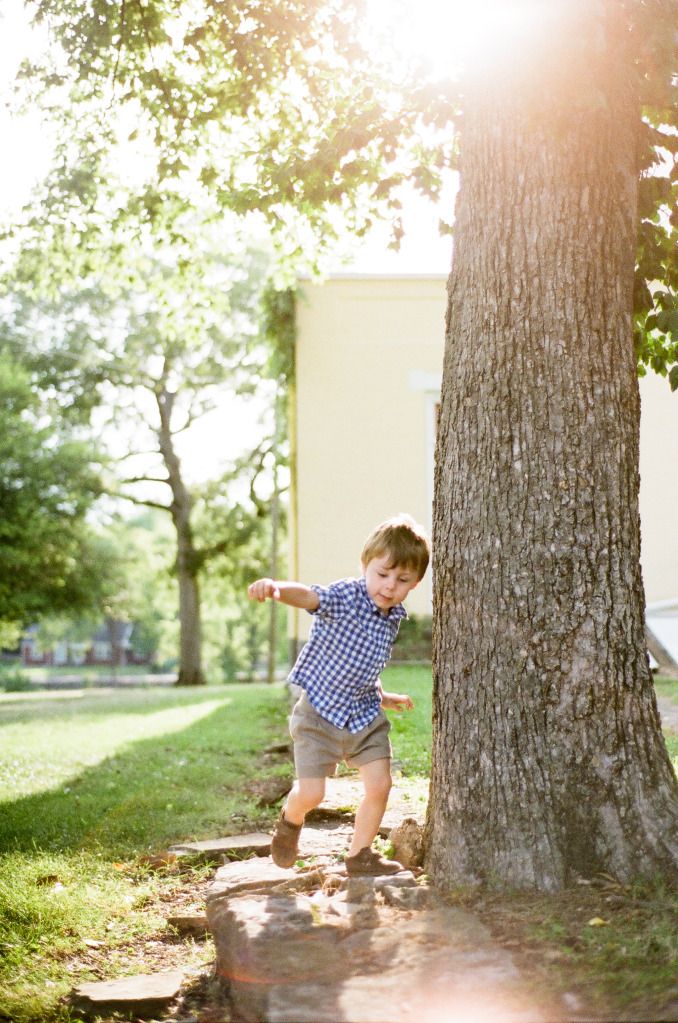 This kid. Man, I'm tellin' ya. He is something else. I'm in love with these photos that Mike captured during a "dad and little dude" day at the park when I was in San Francisco in June. We just got them back from the lab and I don't think they could be more perfect. I'm just a little jealous I wasn't there to take part in Las Paletas and jumping off stairs. He captured the moments so beautifully.
We've been ending each night with a park venture lately. Toby has made all kinds of new friends, and he's taken an interest in football, too. The other night we were at the playground watching him play with a new friend and then that sort of awkward thing happens: You see a stranger's child push your own kid down on the playground for the first time. We kept our calm and watched the situation to see if they were just playing (we think they were, it didn't seem malicious at first) but all of these thoughts came over me. We watched for another minute and saw Toby push the kid right back, and then we called him over to us on the bench. I quickly spoke up and said "Toby, we don't push other kids on the playground, ok? That's not very nice." He said "Yes ma'am" and went back to playing. I thought about it a lot over the next day or two and even brought it up to Mike last night while we were sitting at that park once more. I told him "I know I shouldn't say this, and it's probably all sorts of wrong to admit, but when I saw Toby push that kid back the other night, I was a little bit proud. Not that he'd resort to violence or being a bully, but because he stood up for himself. He didn't whine or cry to us about it. He just wouldn't be pushed around by a bigger kid." Mike said he thought the same thing, and before I told Toby not to resort to fighting he was going to tell him that if another kid ever did that to him, to do it back, but he figured my response was a little more mature.
I know, I should never condone or tolerate any kid being a bully (even my own) but really, part of me was proud that he wouldn't just take it lying down ya know? I guess we won't know for sure if they were playing or not (Toby thinks they were), but I guess a little rough-housin' is normal for boys. It just got my brain thinking about all of the experiences we'll have as he gets older. First day of school, first crush, first broken heart, first fight (I really hope not, but you know...), etc.
Every time I look at these pictures I see a three year old going on sixteen. That's such a cliche, I know, but it's true. To see where he's at as opposed to where he was when he first moved in, it's incredible. Anytime he goes to his grandparents' for a visit and comes home a couple of days later I'm floored by how much I feel like he's grown. I guess those are the transformations you don't really notice much when they're right in front of you, but these pictures speak a thousand words. This is a new chapter for us, and so far it's been really really fun.
If you'd like to see the rest of the photos from this outing, check them out on
our Him + Honey blog
!