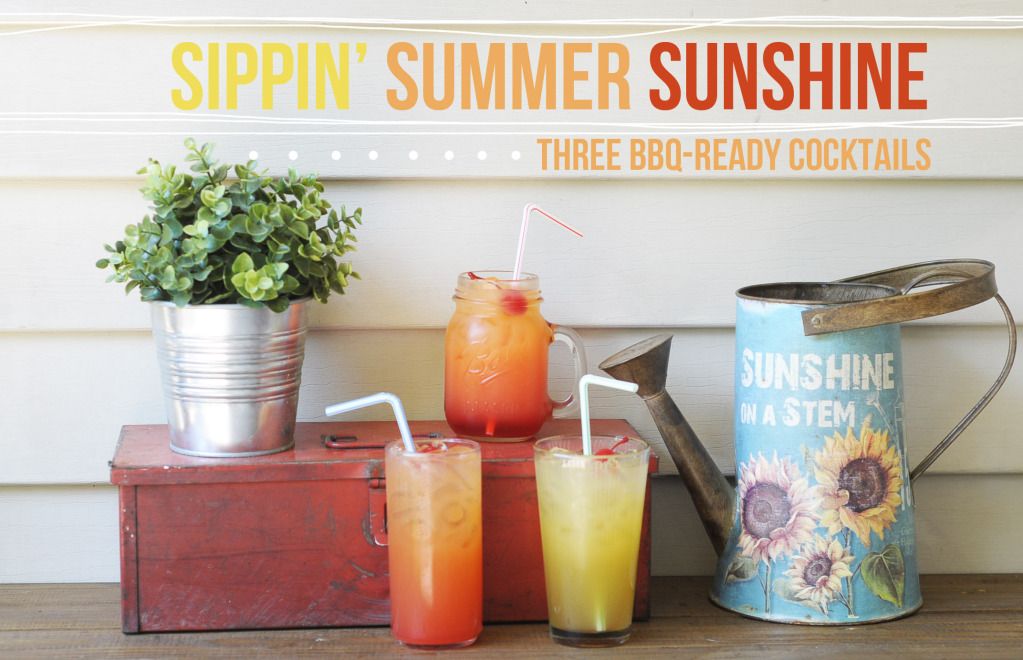 I know my title makes it sound like a Sunny D advertisement, and maybe it sort of is (in a totally non-Sunny D way? ha!). These cocktails are perfect for your end-of-summer BBQs and the fruity taste will leave you wanting more. I'm maybe jumping a little ahead of myself by saying "end of summer" but it's coming. Slowly but surely. Temperatures have already dropped in the evenings and if you're an early bird you'll catch some upper 50's here in Nashville. (I'm not an earlybird, so I miss out on that entirely I guess). Though someone did just rev up their lawn mower next door and there will never be a sound/smell I miss more than freshly cut grass!
I wanted to share 3 yummy (and sunny!) cocktails for any outdoor occasion. Or indoors. Maybe you just want something delicious and sweet. I won't judge!
The ingredients in these overlap a lot, but they have such different tastes. These are 3 great drinks to make for a party if you're in the mood for some fruity and festive fun with limited bar stash.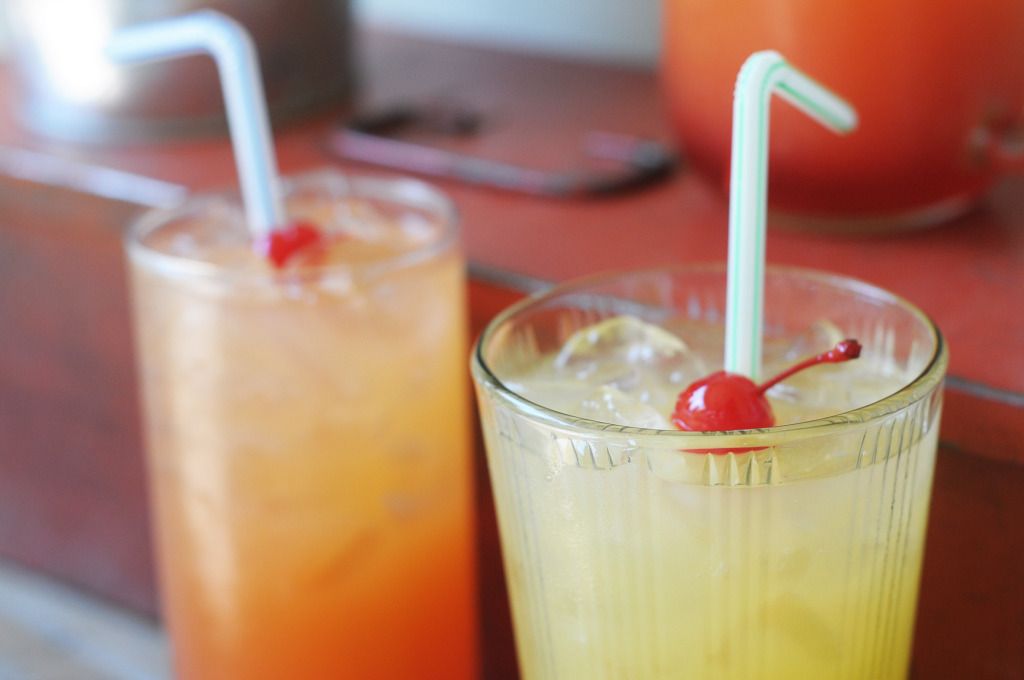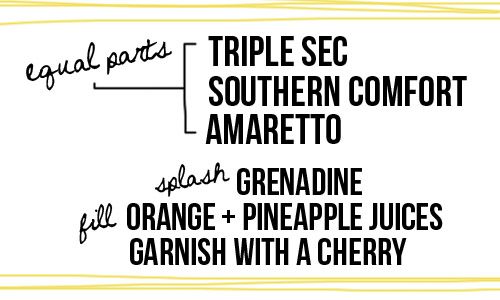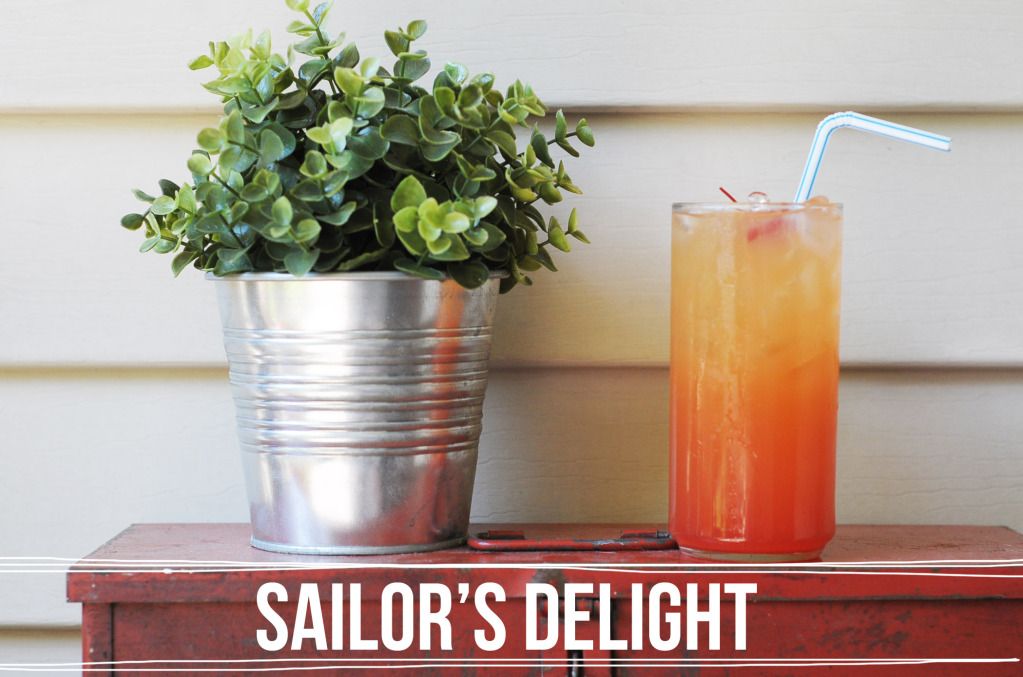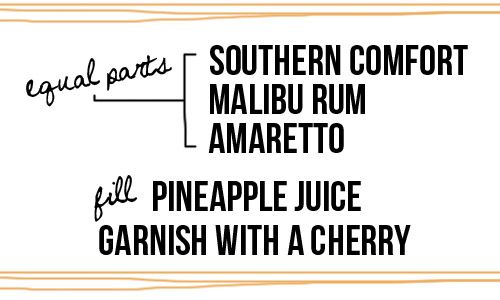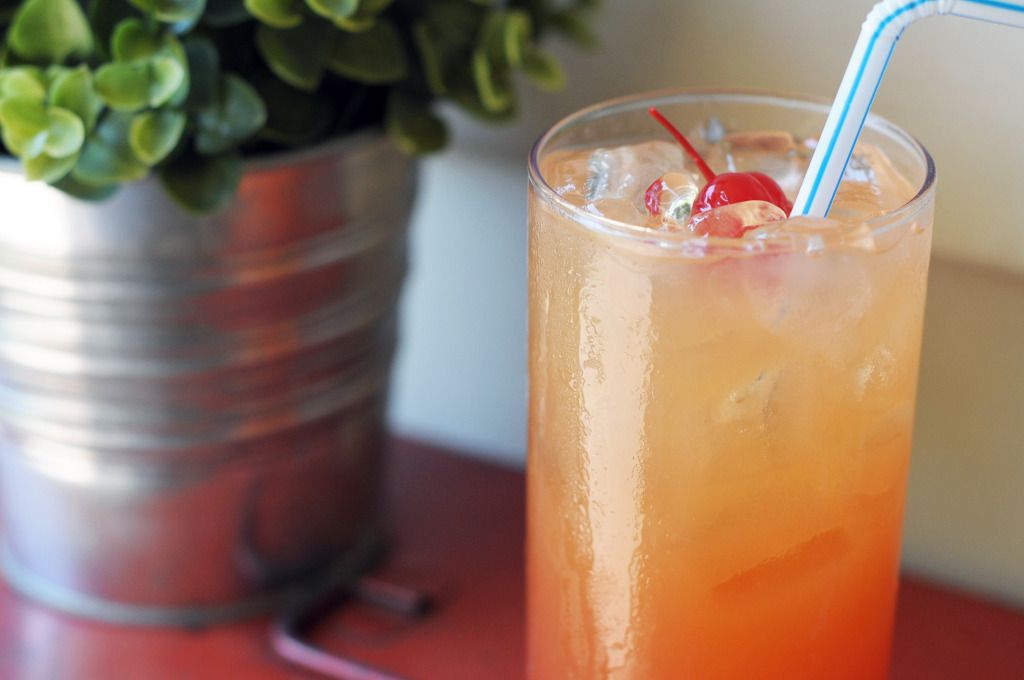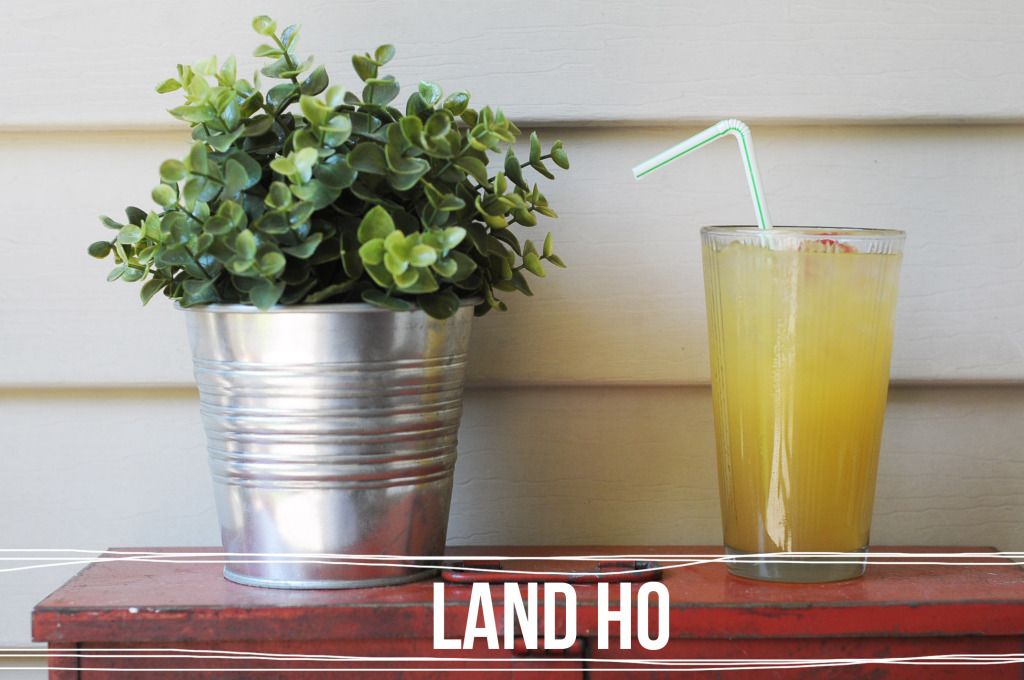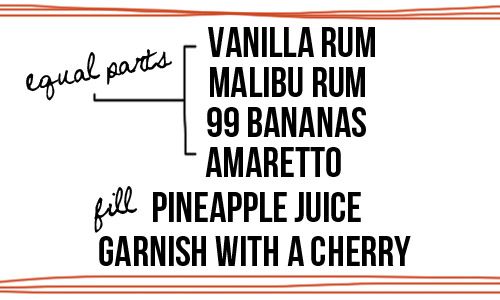 If you want to make them extra delicious, whip them up and toss them in the freezer for 5-7 minutes. It'll frost the glass and start freezing the top layer of the drink. You can even leave it in there for longer if you want a slushy version. (I know, revolutionary, right?! ;P)
When you mix them up in the glasses, put your ice in first and then layer the liquors and the juices for a pretty gradient in the glass. The "Land Ho" would be equally as delicious with a punch of cranberry, too!
I really hope we're able to host a little friendly cookout at our house next month before the weather breaks and the wedding consumes our lives. It'd be great to treat some friends to some of my favorite drinks! Any of these sound delicious to you?
Psst... when I say "equal parts', typically for 3-4 liquor cocktails that is equal to 0.5 ounces each! Aim to have 1.5 to 2 ounces of liquor per glass so it's not overwhelming and you can safely count your drinks! The average human body can only process 1 drink (1.5 oz liquor // 12 oz beer // 5 oz wine) per hour. Keep up with your consumption in order to keep yourself (and others) safe!
** Please do not "Pin" the entire recipe in the description if you decide to share the photos on Pinterest!