I'll admit that these photos are a bit sub-par, but I thought I'd share what I'm packing for my Indianapolis trip with
Susannah
this week, along with the playlist that I'm going to be exhausting on the 5 hour drive up!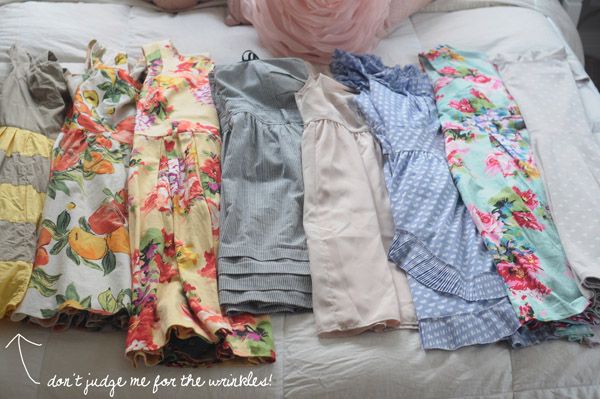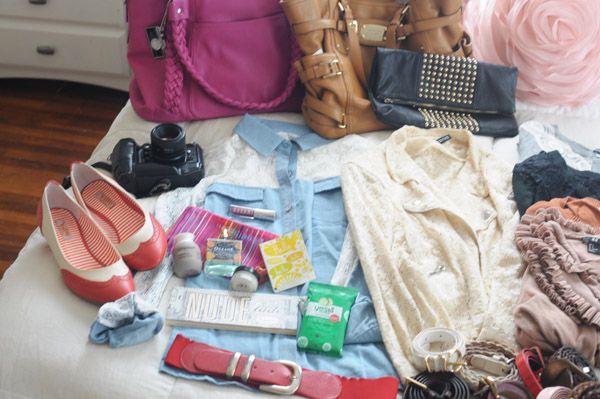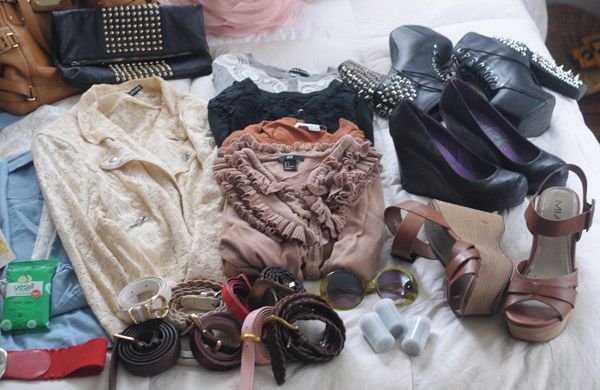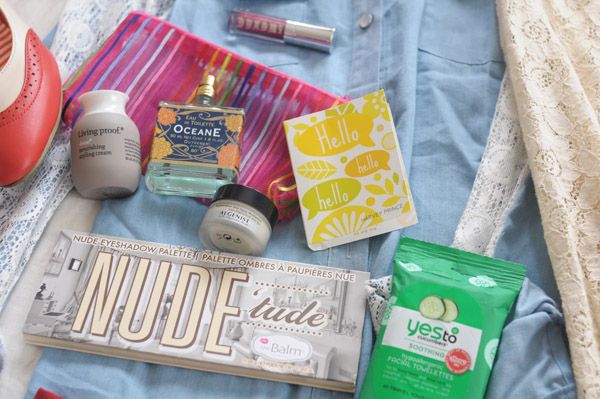 (Packing list: Dresses (l to r): yellow + taupe dress c/o Eshakti, Dorothy Perkins, Ross, Ross, Blue Juice via Stitch Fix, c/o Speedy Girl, Ross, H&M -- Shirts + Jackets: lace + chambray shirt c/o SheInside, H&M, Wet Seal, Charlotte Russe, Forever 21, H&M -- Shoes: Idas c/o BAIT, Jeffrey Campbell Lita Spikes, black wedges c/o Blowfish, MIA Jukebox wedges -- Bags: Epiphanie camera bag gifted from Adobe, Michael Kors Gansevoort Tote, Akira clutch -- Various belts + beauty products -- Nikon F4 + film)
If you can't already tell, I'm a chronic over-packer. 8 dresses for 4 days? Well, I like to be prepared! It's kind of counterproductive for me to even pack when I go on trips like these because I like to go shopping since I've saved my money and I'll always end up wearing the dresses/stuff that I bought, ya know? Then I just come home with a lot of wrinkled clothes that never should've left the hanger!

I'm not taking a digital camera with me so I'm relying solely on shooting film for the trip. I thought it'd be fun to snap a few photos and see how they turned out a few weeks later. Reallllly trying to get in the habit of constantly snapping away.


We're planning on doing a lot of different stuff while we're in Indianapolis like go to the Indiana State Fair, Circle Centre (always!), thrifting, find some fun restaurants/cafes/bars and hopefully some really great boutiques. I wanted to be prepared for whatever we might get into so I've got wedges, flats, cardigans, clutches and dresses galore. It really just sounds like I'm trying to justify my overflowing bag haha Don't forget a million different belts. A blogger's version of Portlandia: Put a belt on it.
I created a playlist on Spotify that I can listen to (over and over and over) on my way up tomorrow. Here it is below. If this playlist doesn't make you want to dance then I just don't really want to be your friend. ;)
So do any of you have any suggestions on things we should do/see or places we should go while in Indianapolis? We'll be there Monday-Thursday so give us some suggestions! We're excited!