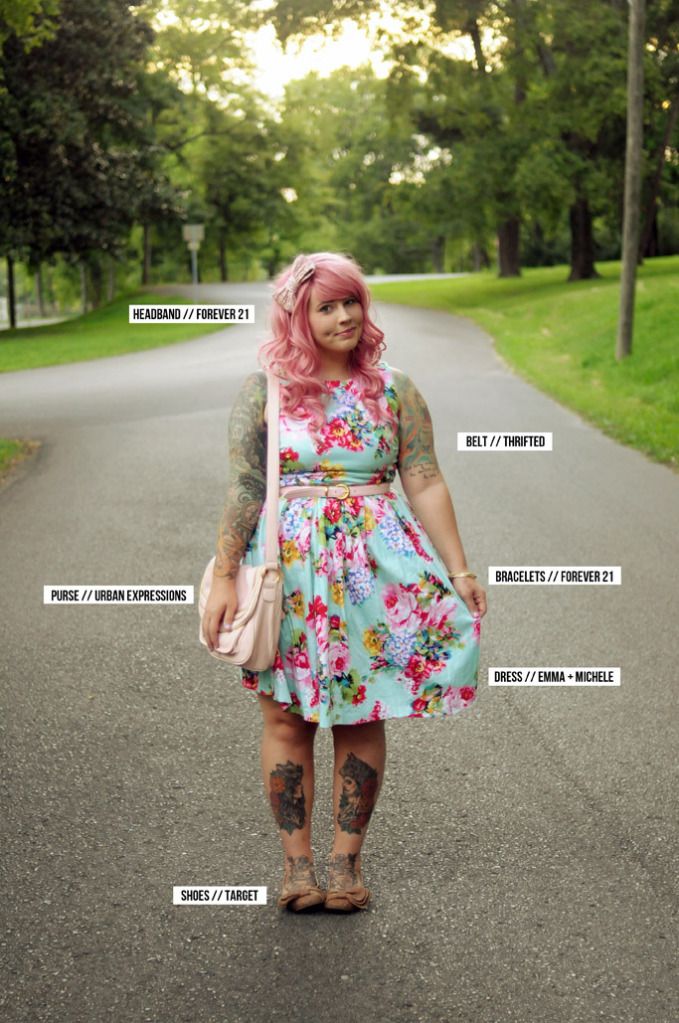 I've been relishing in the slightly more Autumn-like days we've been having around town lately. I almost forgot what a comfortable day in Nashville felt like. August is notoriously hot and humid here normally but I'm trying to get in all of my Summer dresses before the cooler weather starts to settle in. Cotton candy/baby pink is my favorite color and this outfit isn't lacking any in that department. The pink hair is back... for now. Not sure if it'll be a daily thing or just a "for fun" doing. I've been feeling very lackluster in my "self esteem" department and I'm trying to squash the shyness before it takes over my life. Does that sound as weird to read as it does to type? I know it's silly, but crazy colored hair kind of pushes me to branch out a little... even if just dealing with stares and snickers haha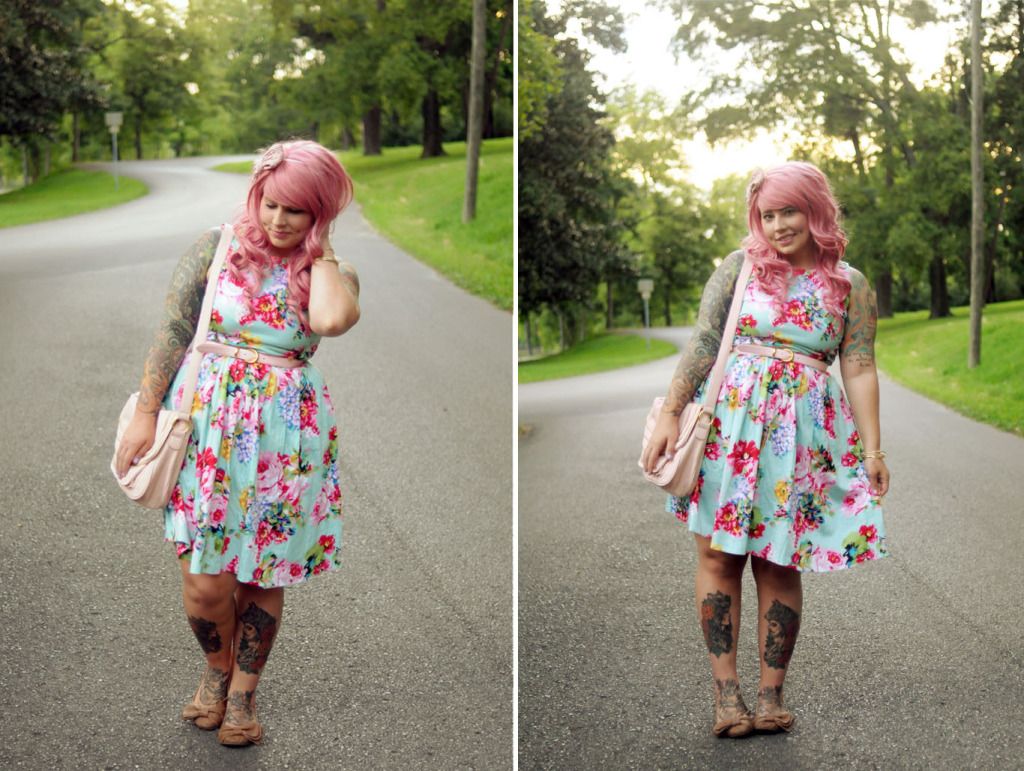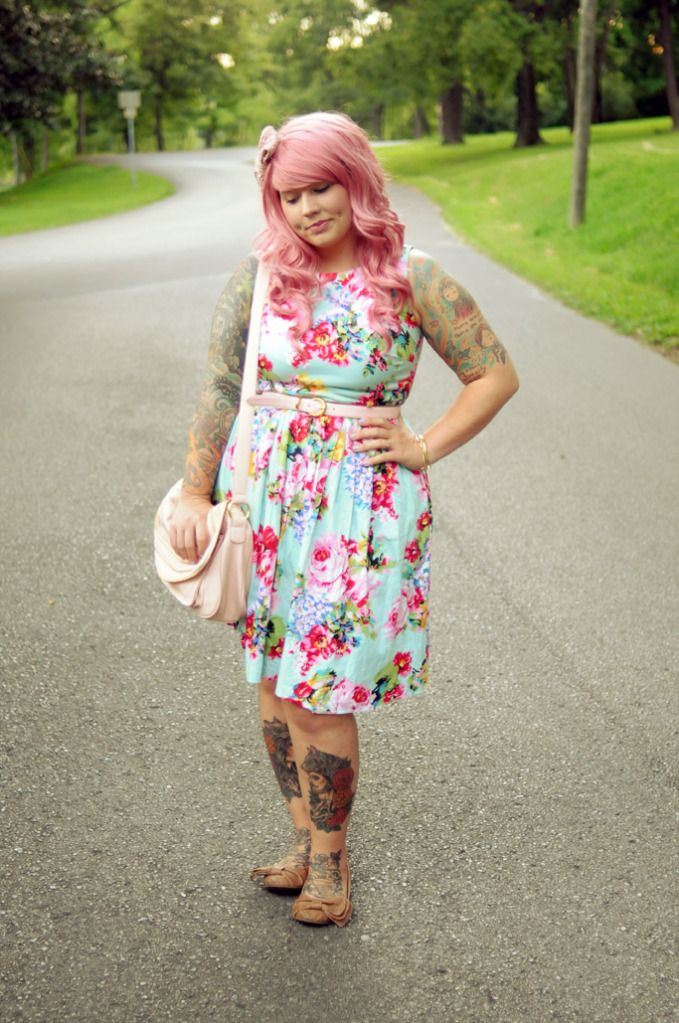 So this dress... I've had this dress for a couple of years now (year and a half-ish?)
I blogged about this dress in the yellow color back in April
, but this is the first time the blue one has made it to the blog despite me wearing it almost constantly. It's such a classy and fun dress, though I think it takes on a slightly different look with pink hair and tattoos. I said it then and I'll say it again: I wish this dress came in every color of the rainbow. I'd own each one in multiples.
Swoon.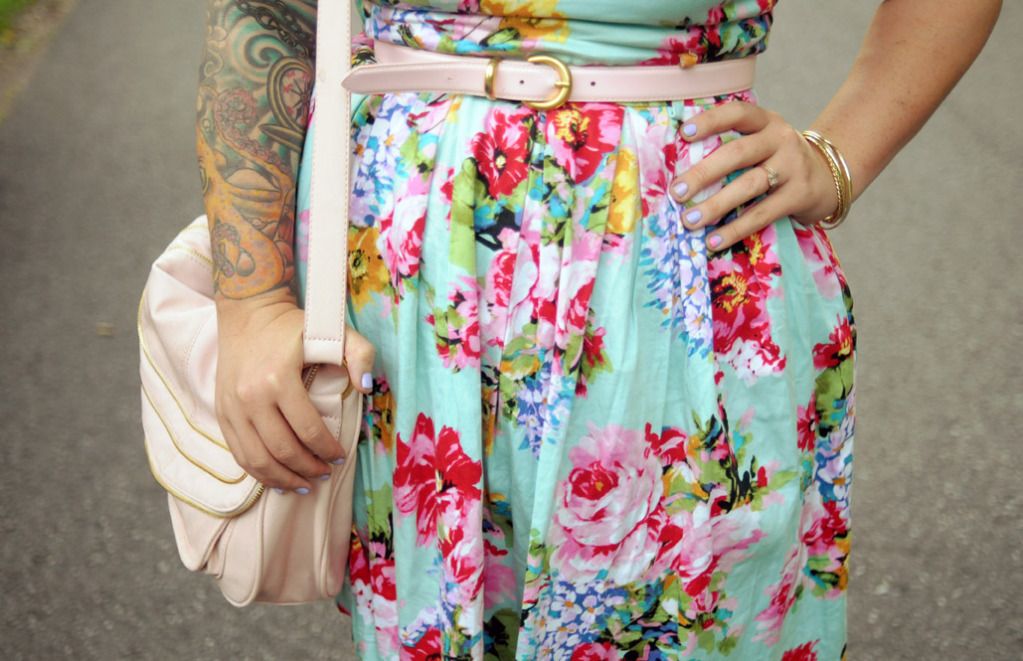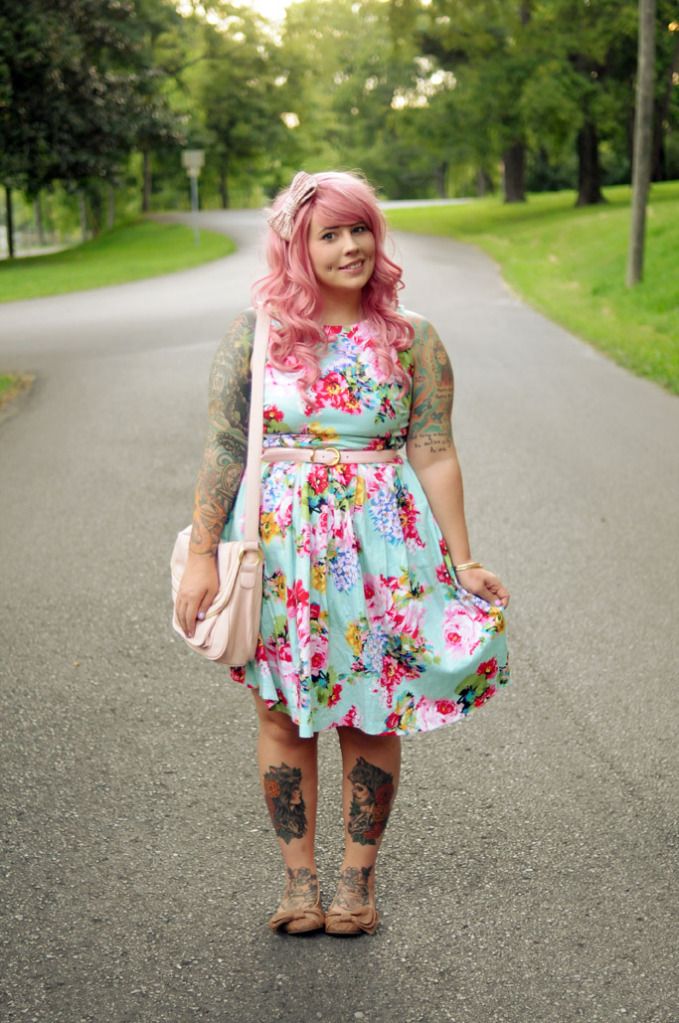 The song I'm sharing today is my absolute favorite tune right now. I listened to my playlist (shared
here
) once through and then decided to listen to Robyn's
Body Talk
album. I'm embarrassed to admit how many times I listened to this song in a row. It was probably over 25. Please don't judge me. It's just so fun! I sat in traffic on the way up and I totally looked up the lyrics to the ~rapping part that I couldn't get. Now I've got it
down!
I'm totally on fire with it ;) Man, I sound so lame!
We've had so much fun in Indianapolis thus far! Bars, state fair, tattoos, thrifting, etc etc. Today we're thrifting more and heading to the zoo. Then hopefully meeting up with a friend or two from Indy! So glad we were able to come do this. Happy days!
Emma + Michele dress via Ross
Thrifted belt
Forever 21 headband
Urban Expressions purse
Target flats (these babies are way past their expiration)
PS: Sponsor spots are open for September!
(That's so weird to type!) Hit me up before the 20th if you wanna snag 'em at a discount!
Peep the sponsor page
or email me!