I'm Emily from
The Morose Bee
and it's been awesome sponsoring LCH this month! I started my shop because I realized that I love quirky clothing and accessories, but you can't always find "off the wall" pieces at basic stores. One day it clicked that I could just try making things myself and when I discovered Etsy I knew the time was right. Creating jewelry and accessories is such a therapeutic time for me and it's made all the more wonderful when someone is excited to purchase and own something that I've made. I'm hoping to start getting more into sewing, embroidery, and textile based projects. I don't know how this will change my products and aesthetic with The Morose Bee, but I'm looking forward to the journey. I always love trying new mediums.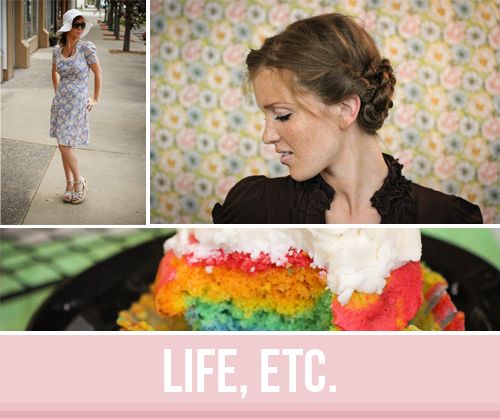 Hey all you lovely readers of Little Chief Honeybee! My name is Emily Meyers and I blog over at
Life, etc.
I'm a stay at home mom who spends her days thrifting, sewing, cooking, taking photos, and playing dress-up. I've been married to my amazing husband Martin for three years now and we have three little kids to show for it! Eleanor is two, Sophia is one, and John is three months. I started blogging privately in August 2011 as a sort of online journal to document all of my family's many adventures and to encourage myself to take more photos. In February I decided to make it public, and started sponsoring other blogs in order to make new friends and advertise my Etsy shop. I called my blog Life, etc because I believe in living life to the fullest and then some, and I wanted my blog to be full of the things I love most about life in order to inspire others to do the same.
In the last six months my blog has grown so tremendously and gone from being just a journal to my full-time job! It's evolved into so much more than I ever thought possible in such a short amount of time, and I have so many exciting plans of where I want to take it! I find myself so inspired everyday to do something amazing, and to live a beautiful life that's overflowing with positive and happy things. The favorite thing about blogging is hearing when someone has used a hair tutorial or recipe of mine and knowing that I've helped them feel inspired and happier in some way. I hope to see my blog grow in order to touch others and help them to live a fuller, more inspired life. I'm so overwhelmed at the kindness and support that comes from my readers, and I'm so lucky to have made so many friends and to be doing something that I love while still being home with my family. I wouldn't trade this life for anything, and I can't wait to see what the future will hold!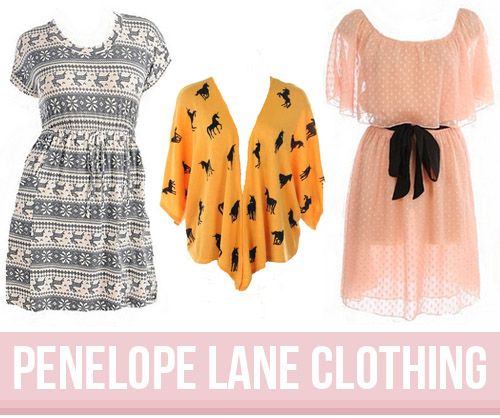 I'm Holly, and I run a clothing store called
Penelope Lane Clothing
. The store is designed to make shopping more affordable for our wonderful customers. I try to give my customers the chance to influence what we are doing at the store as much as possible. Our latest goal of bringing in plus sizes has been achieved. Our future goal is to expand the inventory. I'd like to offer purses and other goodies soon. I am also hopeful we can open a store within the next year or so!
** USE THE CODE HONEYBEE FOR 20% OFF YOUR NEXT PURCHASE **
♥ ♥ ♥ ♥ ♥ ♥ ♥ ♥ ♥ ♥ ♥ ♥ ♥
It's thanks to these awesome ladies and other sponsors that LCH is able to be what it is! I'm so grateful for each and every one of my sponsors and I hope that you'll consider coming on board for future months! I'm always accepting new partners and you can find out more information
HERE
!