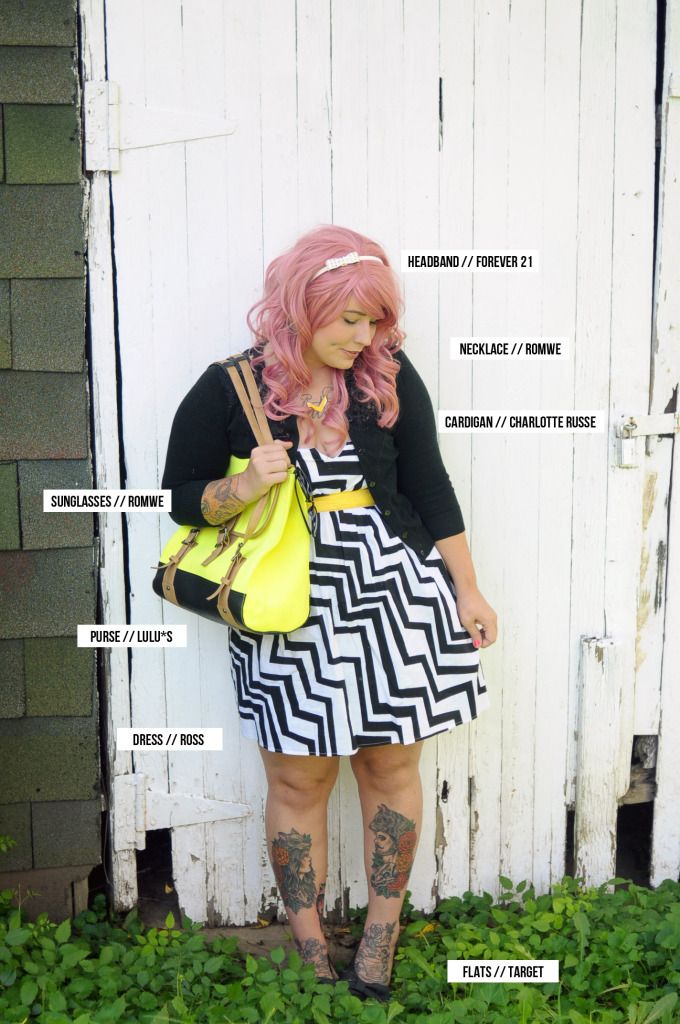 I've never been a neon person. Never. Like, I detested the entire fluorescent color spectrum. I'm just not really a "bold" color person. Well, until recently. Something clicked and I honestly think it was because of
this bag
. I branched out with
LuLu*s
and went for something I never would've normally picked myself due to the color, but I loved the structure, shape, and size of the bag. It was like opening a package that had exploded with highlighter. Then all of a sudden I was buying neon nail polish and wearing the bag everywhere. I think I transformed into a new person overnight. (Such an exaggerated account of not liking neon and then kind of loving it, but hey, it's true!) I've been wearing the bag with literally
everything
, even pastels and bold prints. Probably a huge fashion faux pas on my end but decided to try and play up the color by wearing a mostly black and white outfit. I haven't worn this dress in over a year so it was nice to break it free from the confines of my closet, though I bet it'll make the next Kaelah's Closet round to be honest.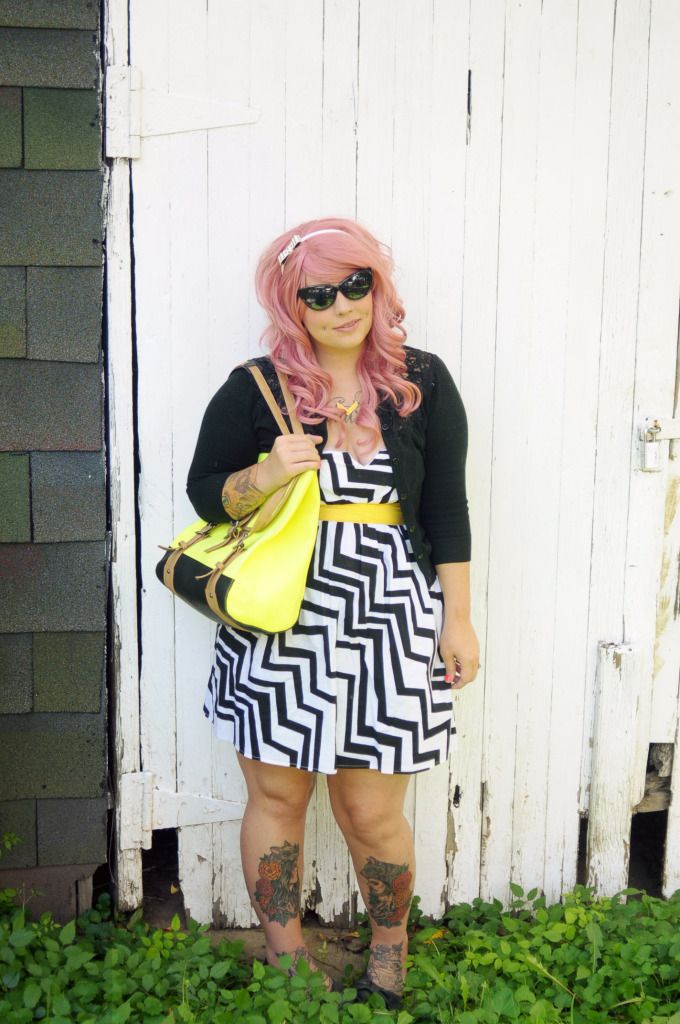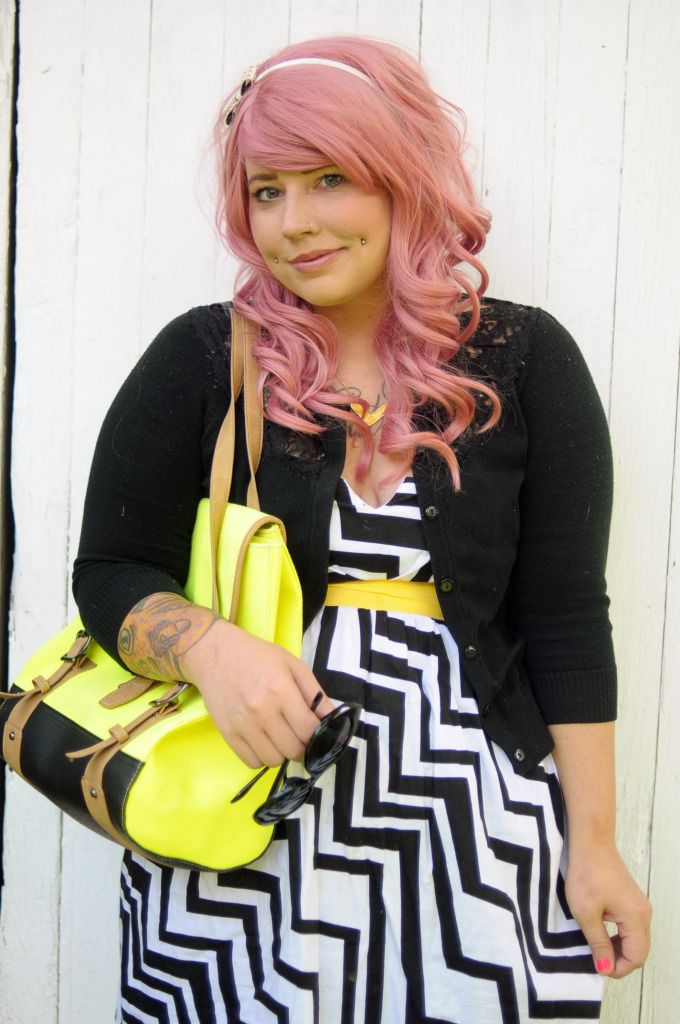 I asked Mike how he'd feel if I had pink hair for our wedding. Like I mentioned in my last outfit post, something about pink just makes me feel slightly more alive. It'd match our wedding decor and my dress perfectly, but I'll probably tame it down a ton. I've actually been toying with the idea of going back brunette for the big day, but I'm terrified it'll end up almost black like last time! I haven't been to an actual hair stylist in almost seven years! I'm so scared to let someone else touch it. If I screw it up, oh well, that's on me. But I hate giving that control to someone else! haha I'm a big baby about it. Plus I have no clue how I'll wear my hair for the wedding, or what kind of hair piece/veil I'll have. I'm really leaving it to the 11th hour, I know.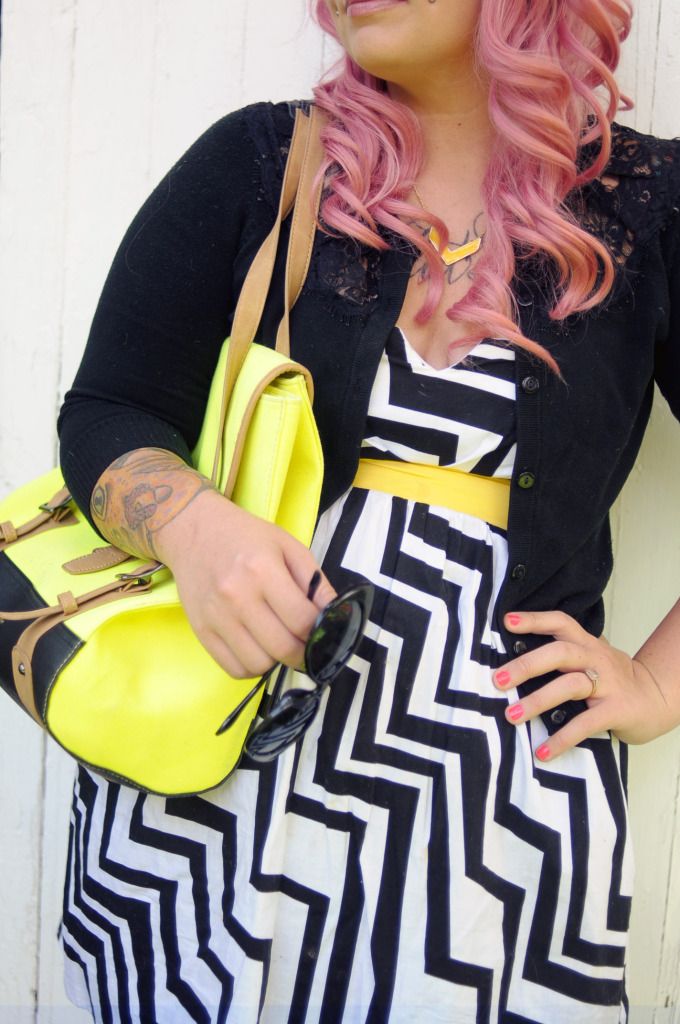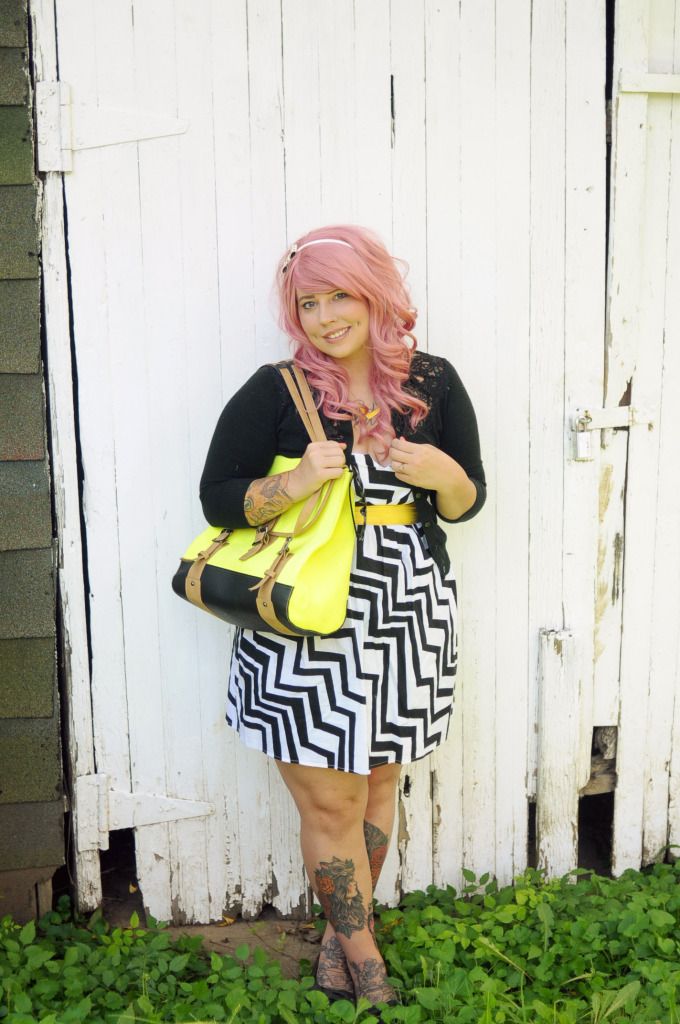 I'm slowly but surely getting back into the swing of things since getting home from our little trip. The film is in the mail and hopefully I'll have scans in about two weeks or so. I'll do a little rundown on what we did, where we went/ate/shopped soon though. Until then you can always check out
Susannah's Tuesday Recap
if you want! She's a way better storyteller than I am. I didn't even remember doing half of that stuff! haha Horrible memory makes for a sometimes horrible blogger, sorry!
Alright kids, I've got a date day at the park with my two boys. Off I go! Happy Saturday! xo
City Triangles dress via Ross
Charlotte Russe cardigan
Forever 21 headband
Target flats