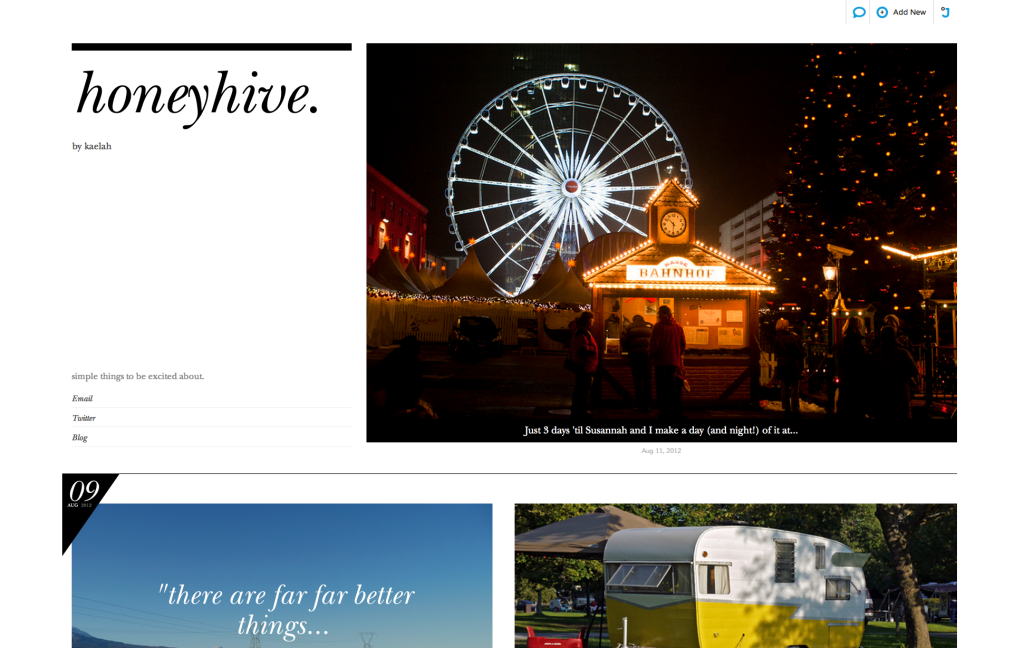 For the past month
I've been blogging
on the new platform
Jux
. I've linked over to my own Jux a few times in the past several weeks but I thought I'd tell you a bit more about it today and why I like it. I use my Tumblr daily, but it's kind of annoying how
so much drama
just runs through that platform, know what I mean? (If you use Tumblr then I know you do.) Jux is similar in a sense as it's a "micro blogging" site sort of, but the thing that makes it different is that it's all about HD/Hi-Res/huge photos. The reason I love it: The clean editorial look. I went for plain black and white with my layout, which I never do. It gives me a clean, drama-free space to share some personal photos, blurbs and my favorite quotes.
It took me a few days to get used to the platform and figure it out. At first I was totally confused. But I'm really glad I decided to start using it because it's seriously like my internet "happy place" if you will. (Cheeeesy, I know) My byline on my Jux is "Simple things to be excited about" and I agree with that whole-heartedly.
Below are a few screenshots of
my Jux
. You can check it out
here
if you'd like!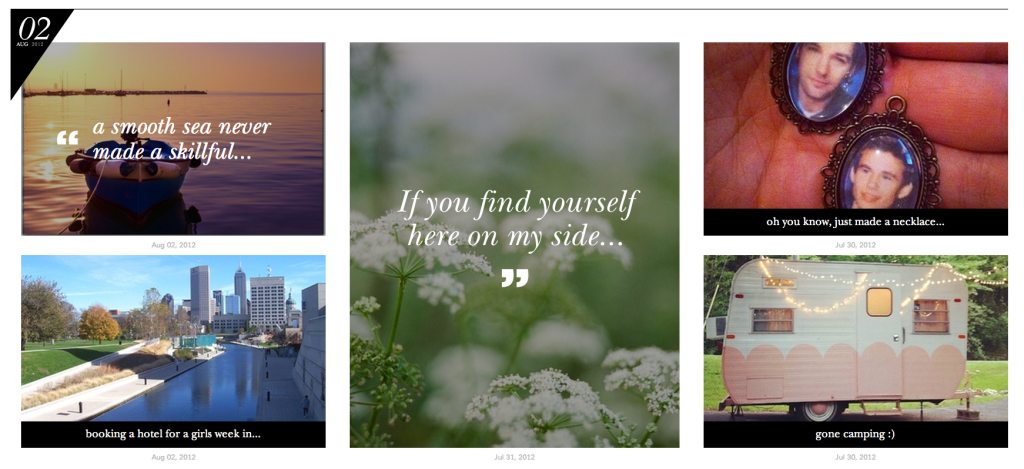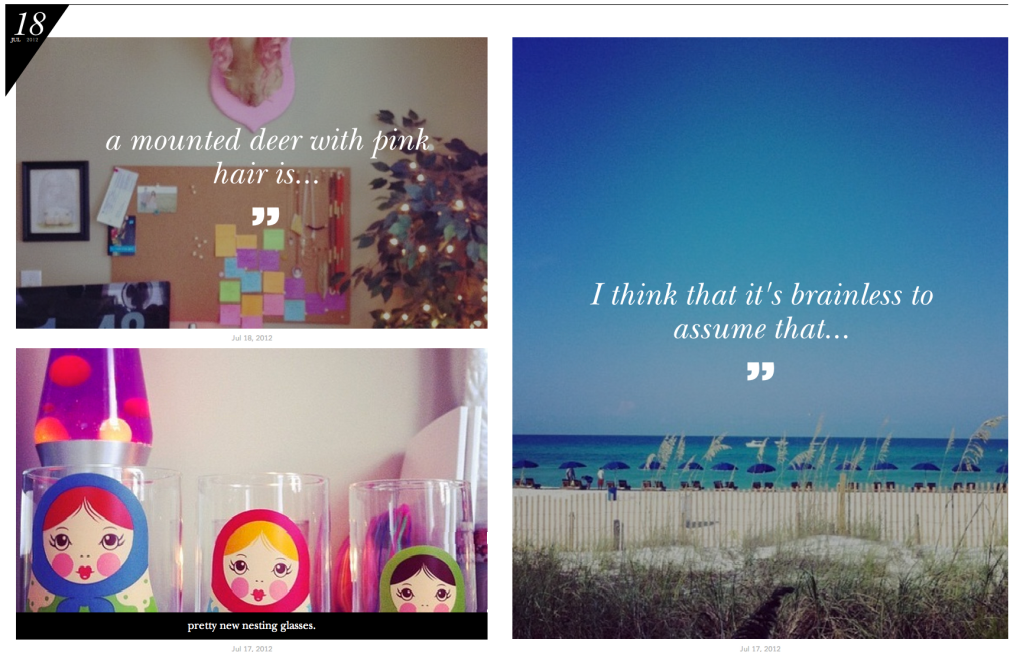 On Jux you can do block quotes, articles (with multiple photos), giant full screen pictures, videos, etc etc. Below is a little viewing of what kind of editorial set ups you can do. I think I'm so partial to it because I love publication design! You can also browse Flickr, Instagram, and even your own computer to upload photos. You can follow people and "reblog" their stuff, too. But I've chosen to keep my Jux just for personal moments.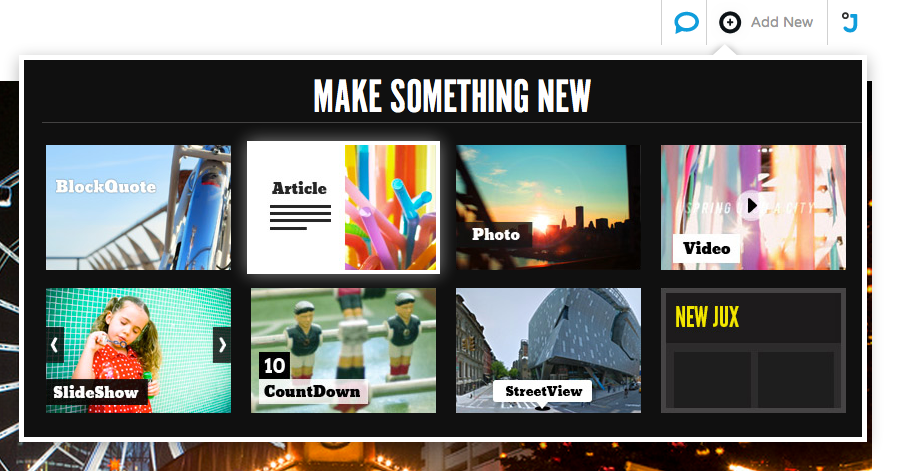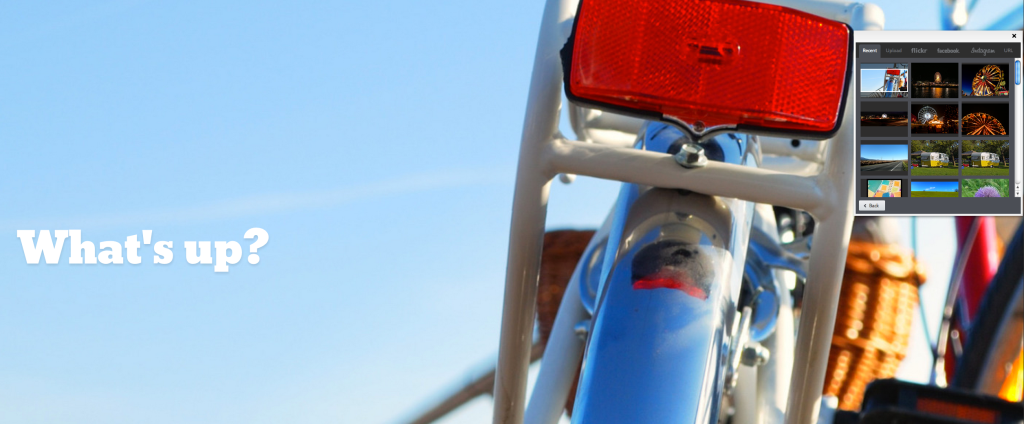 I know a few of you said you signed up after I linked to it in one of my TiLT posts a few weeks ago. Are you still using it? Like it/hate it? Send me your links! If you haven't checked it out for yourself, click over and see if you might like it.