'K, if you're not familiar with
Stitch Fix
, just
click here
and browse through the rest of my SF posts to get caught up! ;) I'm sure you're all tired of me explaining it by now!
Last week I received another box (I get them usually every 2-3 weeks or so) and here are the goodies that were inside! This box was just sort of "meh" to me, but I did keep 2 items. I think it was the silhouette of the dresses that threw me off. They really just weren't right for my body. I'll show you what I mean below...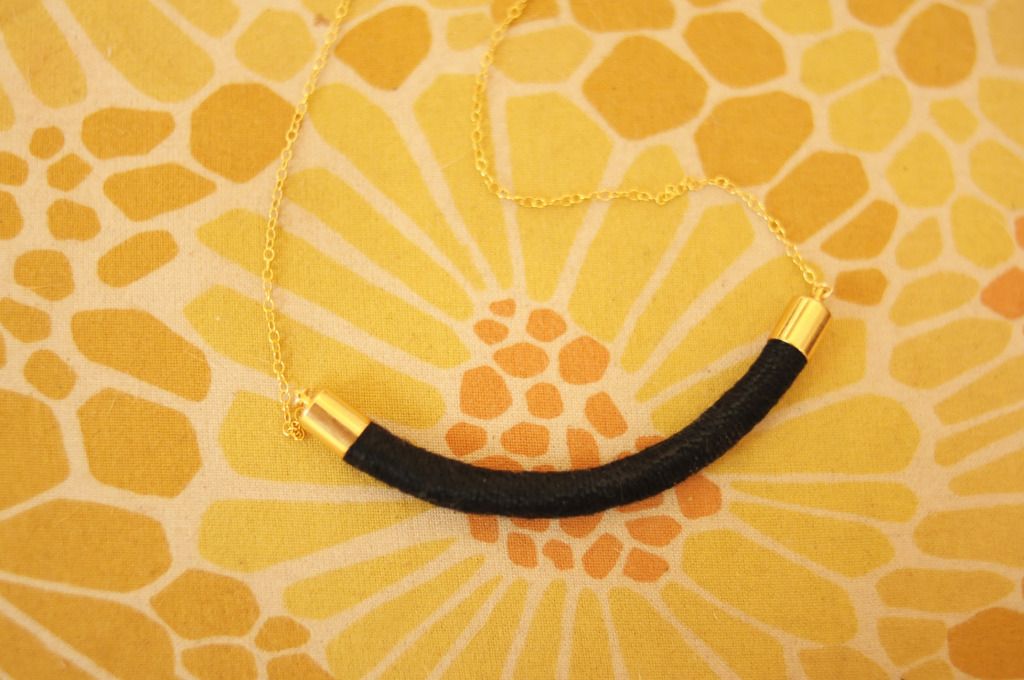 Gold-Hearted Rope Statement Chain Necklace - $ 34
I'm really not one to wear jewelry at all, so I really wanted to give this one a go. I think I would've liked it even more had it not been black, but I realized I wear a lot of black tights so it kind of makes sense. My favorite part is that you can bend the necklace into different shapes... more of a "U", more of a straight line, etc. I decided to keep this one because I'd like to "branch out" just a little bit in my styling.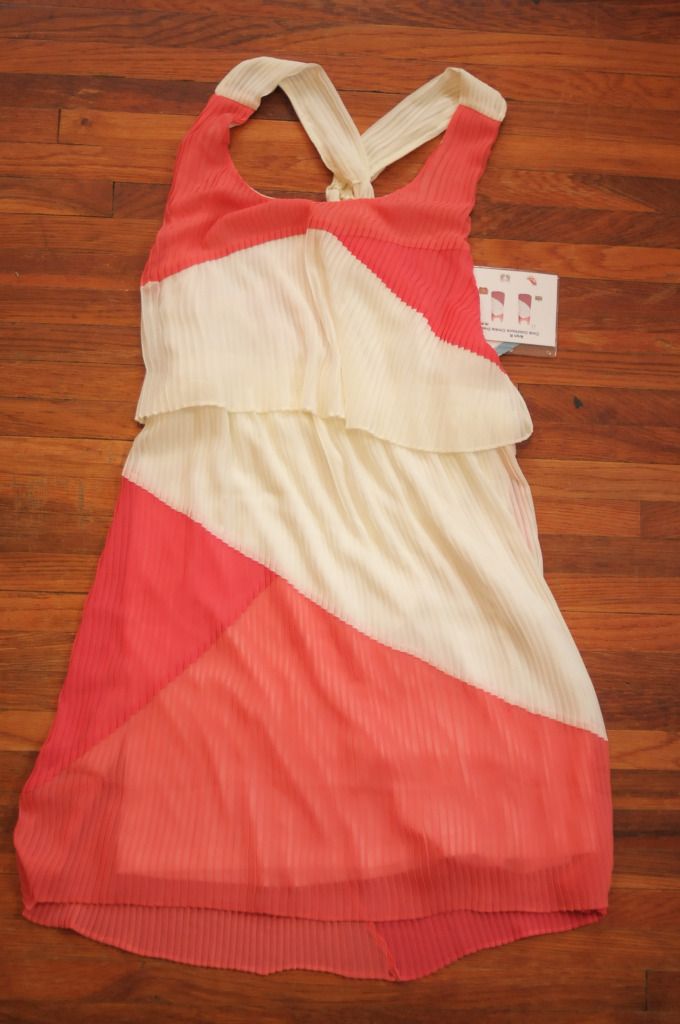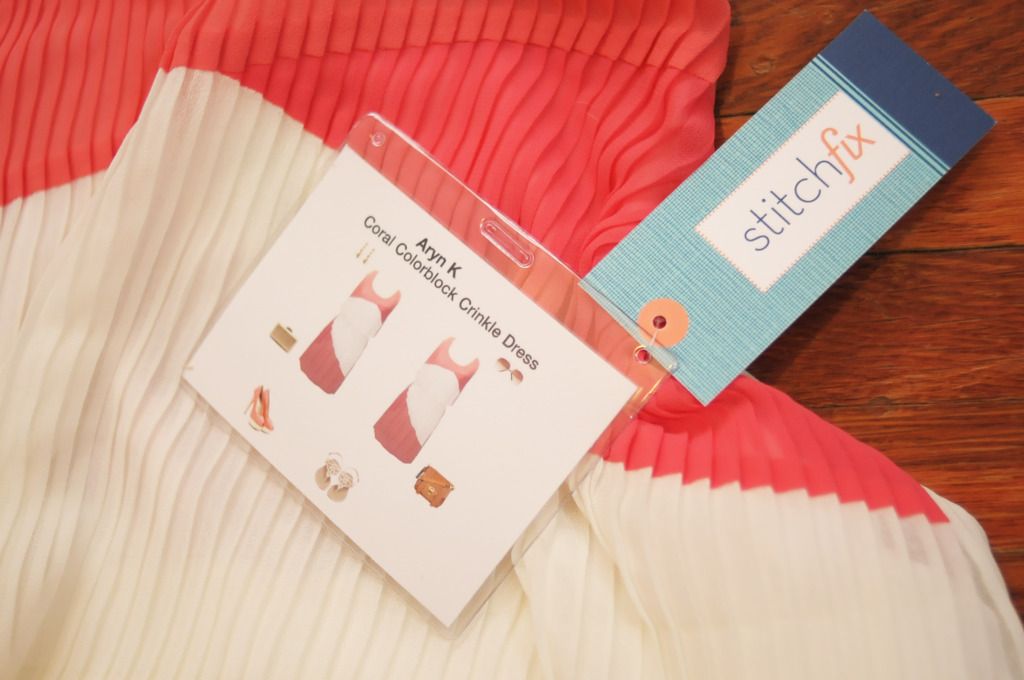 Aryn K Coral Colorblock Crinkle Dress - $88
This is the only other item I kept from this box. I really really
really
loved the colors. The coral, pink and ivory are just too darling together. The top is a little weird how it hangs off of your bust but I cheated and belted it anyway. You can tell it's belted but it fits in a much more flattering way. I really wanted it to work so I just made it happen haha. Normally I'm not for the crinkle/pleated look on myself (even though I love it), but I'm determined with this dress! (
Buy it here in Mustard/Cream/Ivory!)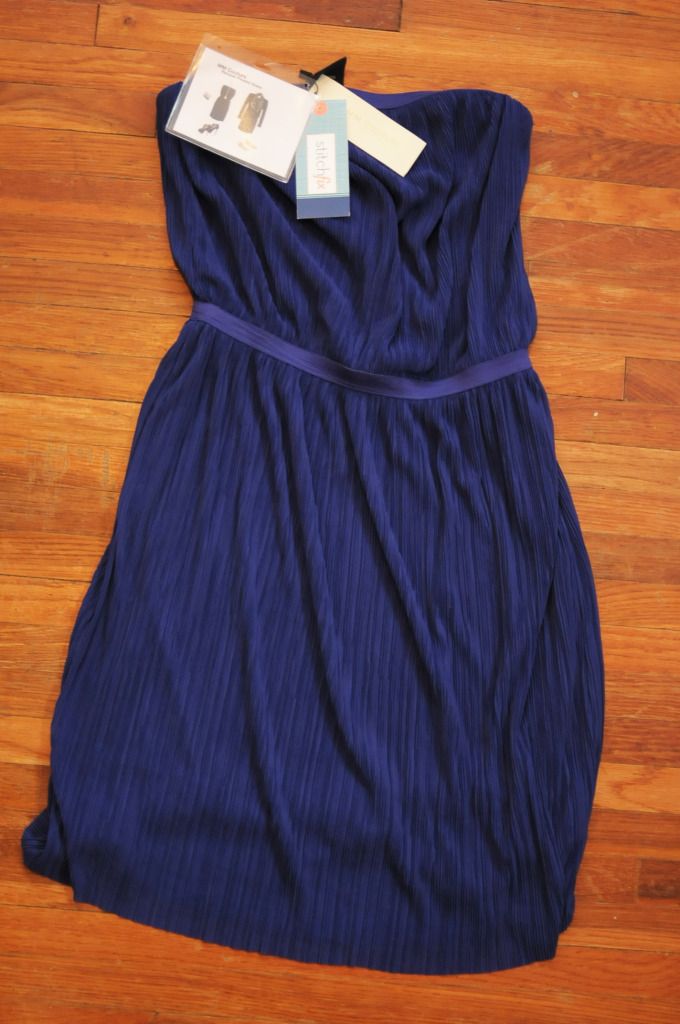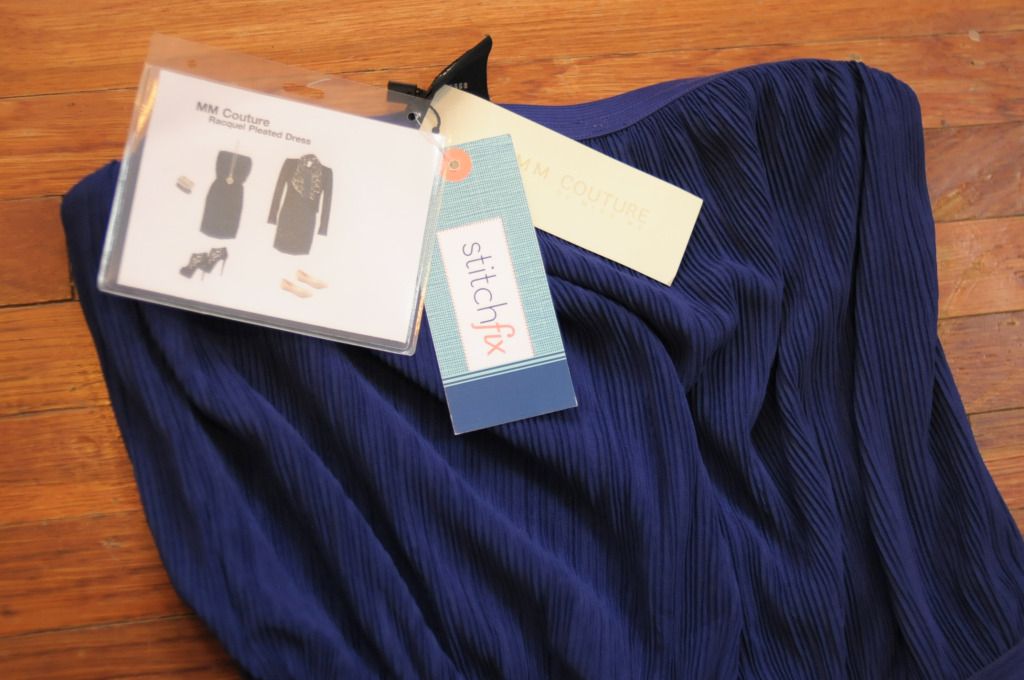 MM Couture Racquel Pleated Dress - $60
I felt like this dress was a really great price for what it was. I just really hate strapless dresses with the "rubberband" type top. It was also entirely too short for me. The color I could've made work, but it wasn't my favorite. It'll go to a nice loving home, I'm sure! (
Buy it in Navy, Buy it in Peach!)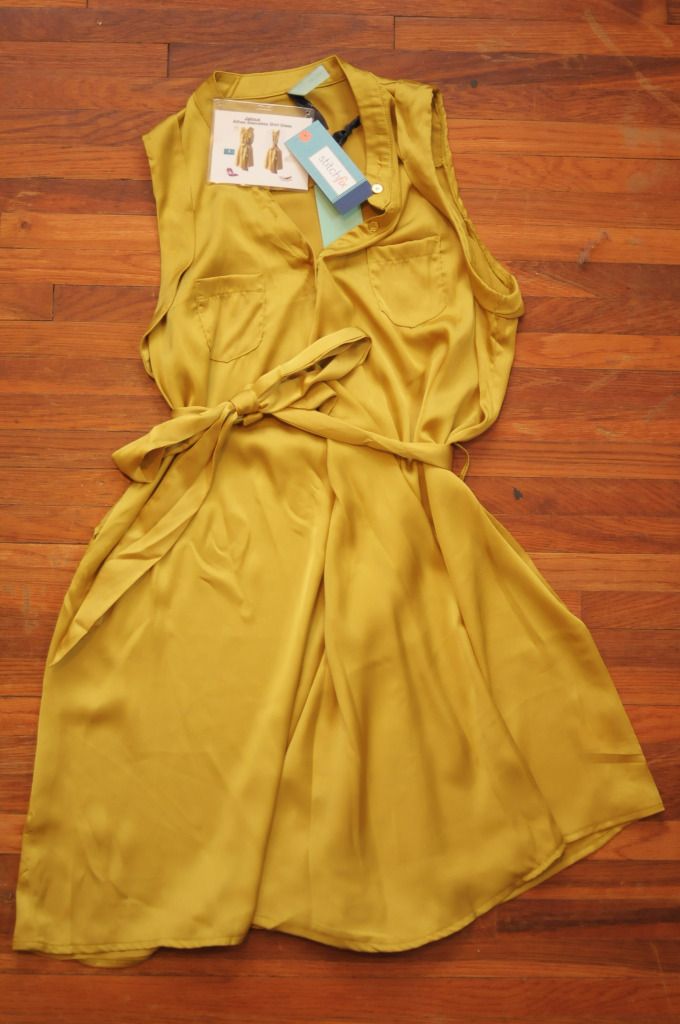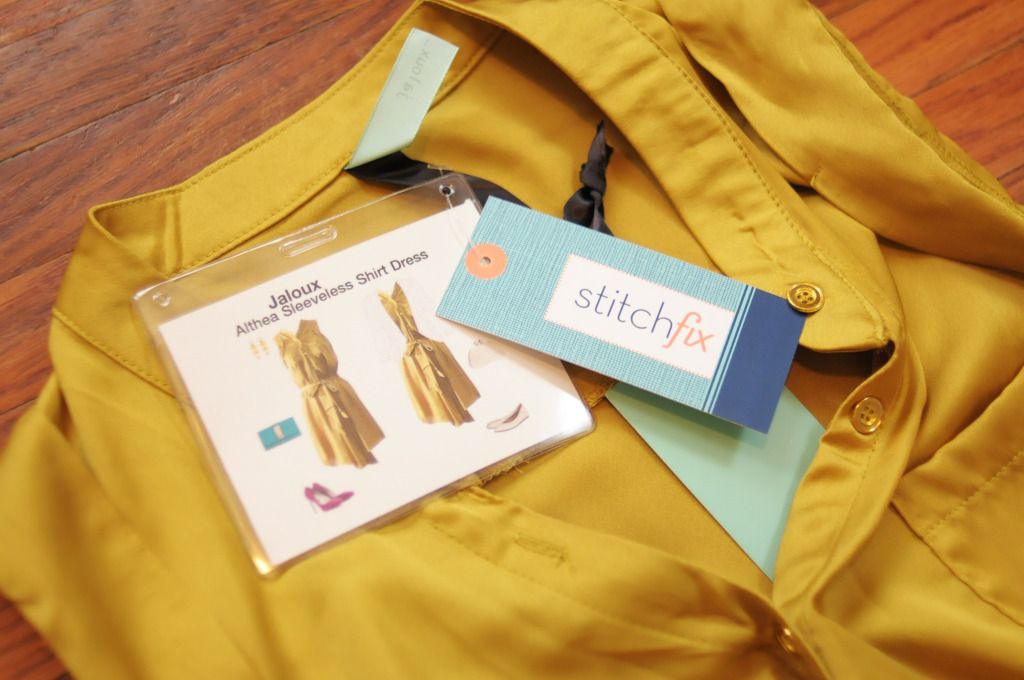 Jaloux Althea Sleeveless Shirt Dress - $95
This dress. Yowza! I wasn't big on the color at all! It's seriously the strangest puke green/yellow (Sorry!), and the fabric was entirely too inappropriate for summer (in my opinion. I'd sweat like crazy!). I also hate tent dresses, even if they have belts at the waist. They look horrible on my shape so this one was just a no-go as soon as I opened the box. That doesn't happen often, so I'll just admit defeat and push on! I will say that I can imagine this styled up in so many awesome ways. I just wish it would've worked for me!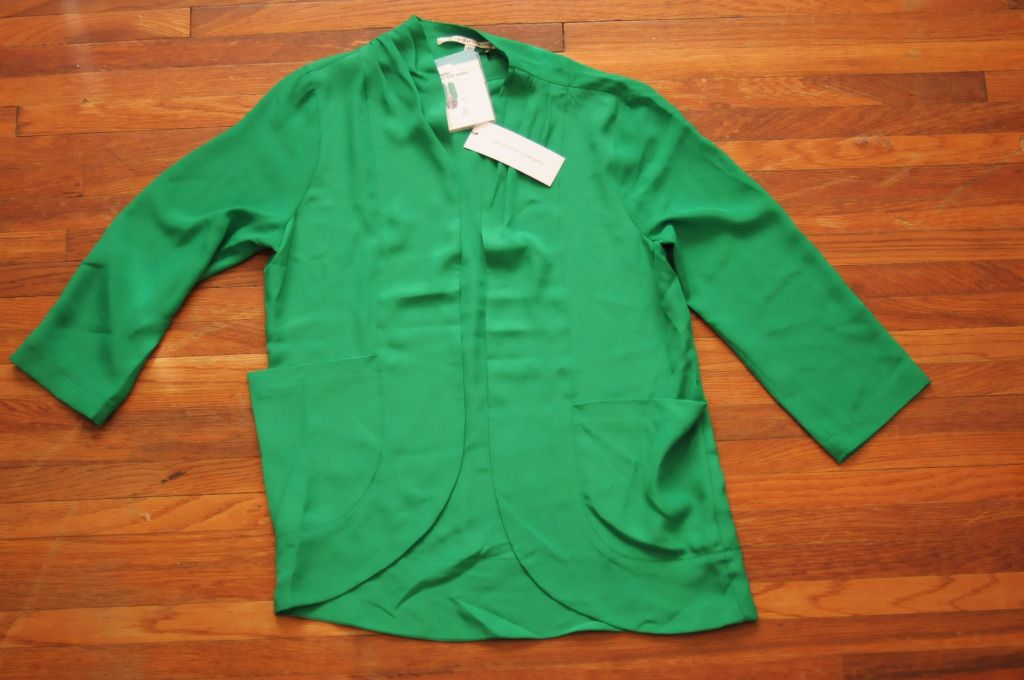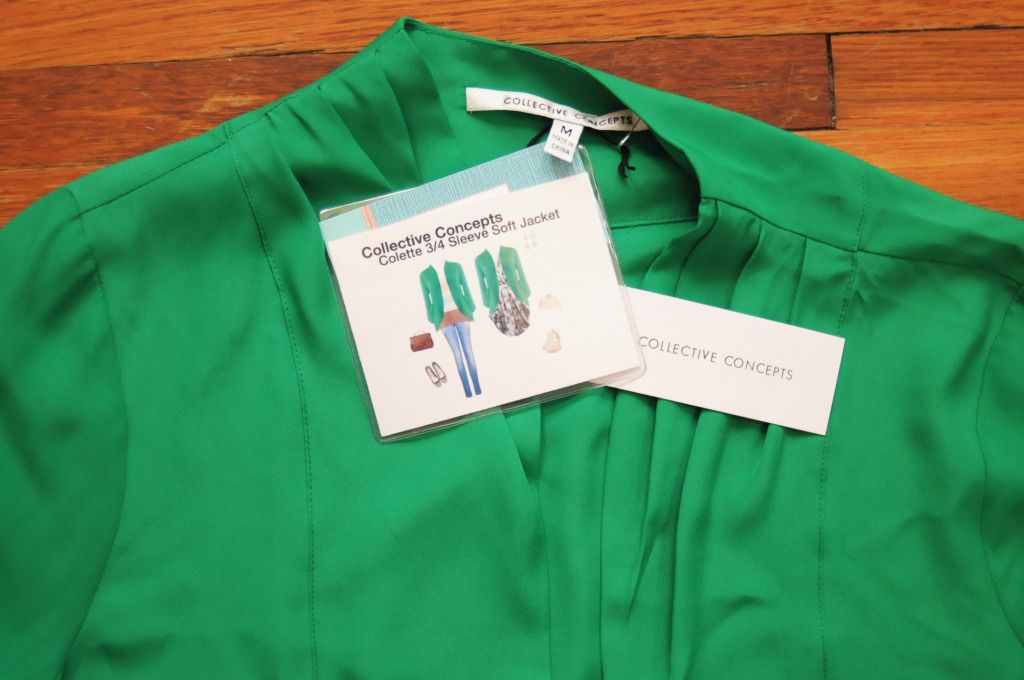 Collective Concepts Colette 3/4 Sleeve Soft Jacket - $70
This was a fun new item in my box this go around, but the color just didn't suit me very well. I liked the cut and style of the little jacket, even though the pockets were awkwardly large and placed. I did enjoy the second styling of it on the stylist card though! (
Similar, but cheaper!)
♥ ♥ ♥ ♥ ♥ ♥ ♥ ♥ ♥ ♥ ♥ ♥ ♥ ♥ ♥ ♥ ♥ ♥ ♥ ♥
Overall -- good box! Not my favorite, but not every one can be. I haven't scheduled up my new Fix yet but I think I might ask for mostly, if not all, accessories. It'd be fun to see what they send, plus they tend to be much lower on the price scale. I'll let you know! ;)
As always, if you want to give
Stitch Fix
a go,
here's an invite
to check it out! Several of you have said you ordered a box lately so let me know what you thought! xo