Today we have a guest post from Natasha of the blog Paper Crowns! Natasha's blog has quickly grown to be one of my absolute favorites, and I know you're going to love their story as much as I do! There's also a pretty sweet giveaway going at the bottom, so check it out!
♥ ♥ ♥ ♥ ♥ ♥ ♥ ♥ ♥ ♥ ♥ ♥ ♥ ♥ ♥ ♥ ♥
Hi, everyone! I'm Natasha, and I blog over at
Paper Crowns
. I'm
so
excited to be guest-posting on Little Chief Honeybee. I've been a fan of Kaelah's for a long time now, and it's been such a treat getting to know her through the blogging community. I'm especially excited to be doing this today because my first wedding anniversary is in two days. In celebration of being married a year and because I'm feeling a little nostalgic, I thought I'd introduce myself by sharing the story of how I met my husband, Kyle, at a time when I had no expectation of finding love.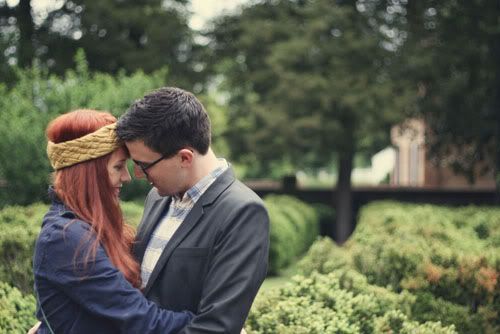 We met on the other side of the world, in a place that neither of us called home. I was from Toronto, he was from Virginia. We were both 21 and just out of college, and in search of excitement and adventure and something new, we each moved 7,000 miles away, to teach English in Busan, South Korea.
We met very quickly, soon after we both got there, and spent that first summer going on silly adventures and falling in love. Unspoken love, for what turned out to be nine long months. Early on, we found a secluded amphitheater in a little forest by the ocean. We spent countless nights up on the roof, drinking Korean beer and talking about anything and everything until sunrise. We told stories, secrets, laughed for hours about the ridiculous things our students would say and that we'd encounter just in the course of living in Korea. My students screaming like banshees when I would dramatically announce, "There are....twelve minutes left in class!" Cab drivers telling us we were the spitting image of Random American Celebrity X. "Keanu Reeves! Leonardo DiCaprio! Nicolas Cage!" Kyle would constantly hear.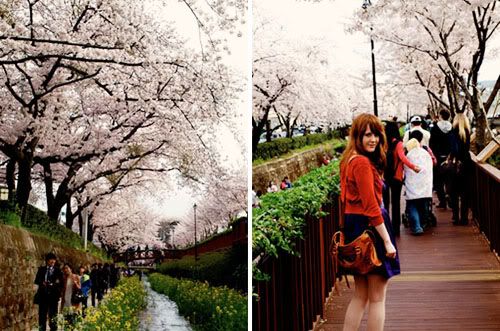 Some nights we would wander if in search of adventure, usually ending up at our favorite Korean karaoke place, the Kenny Rogers Music House. A minivan-sized photo of Kenny Rogers enticed customers into the establishment, which on the inside was decorated like a mall's "Santa's workshop" display, except with a good dozen Pokemon statues. This was Korea, and it was awesome.
And sometimes we would just sit at the amphitheater in silence, watching the squid boats glow like candles off in the sea as the wind lashed the trees in front of us. I remember one night, we got lost in a maze of low-slung clusters of houses down by the shore. We ended up clambering over the roofs, chasing the water as we tried to navigate the dense network of cramped streets and shanty-like houses that seemed to almost tumble down the steep hills that led to the sea. When we finally reached the shore, we just lay down on the sand and fell asleep, we were so exhausted. On another of our nights together not long after, we were at the beach and I lost every electronic device I had to the sea — phone, iPod, camera, gone forever. I didn't even care. I think I knew then that I loved him.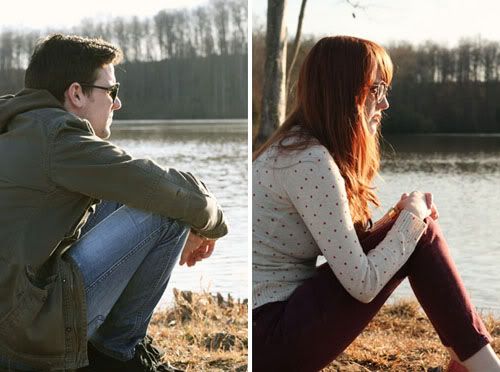 We spent our days teaching at different schools, in different parts of the city. Those little kids were the absolute greatest. I learned pretty much all the Korean I know from them. My most useful words were "sit down!" and "be quiet!" I adored these kids for their hilarious child's logic ("I want a sister because girls have lots of sharpie pens in different colors, and I could steal them.") and their guileless affection. They taught me what it's like to be able to love a child that isn't your own flesh and blood. When I left, I missed some of them so much that it's still hard for me to talk about.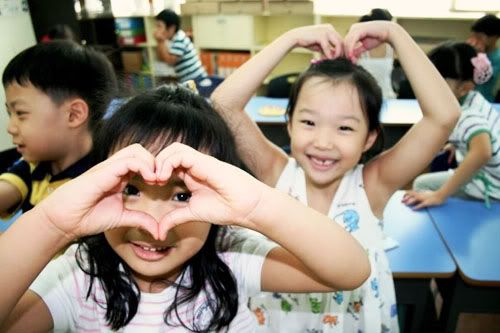 This was my life, from June 2007 to June 2008. It remains my favorite year ever, for a million different reasons. I didn't know if Kyle loved me back. I thought I might leave and never know. He kissed me a month before I left and we spent my last month being together, in every waking moment that we could. I left. Kyle stayed behind to finish his contract, then traveled the world for four months on a trip that he had planned long before we were together. I missed him every single minute. He wrote me a postcard every single day.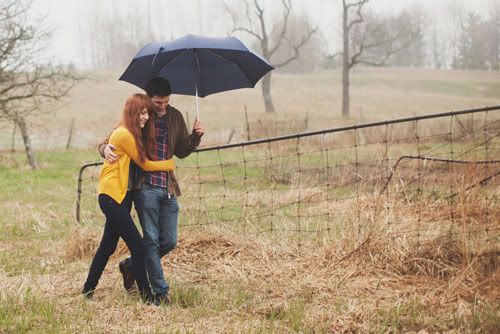 He came home. I couldn't live in his country and he couldn't live in mine. We had nowhere to go, so we went back. Busan was just as we had left it. We got back on a cold, chapped night in late February, the ocean wind whipping through the high rises and stinging us through our clothes. We still had our nights, endless hours we'd spend watching salmon-colored clouds roll over the mountains and threaten rain or strolling under the neon lights toward the beach, where there were friends and bonfires and the call of the surf lapping against the sand.
Nothing could replace the connection I felt with the students at my first school, but I loved the kids at our new school as well. One of our favorite things to do was to play coy around the kids when they'd ask if we were a couple, and eventually, a major contingent of them became obsessed with ferreting out the truth. I still laugh when I think about two dozen 8-year-olds mobbing us in the lobby, chanting, "LOVE! LOVE! LOVE!" at the top of their lungs.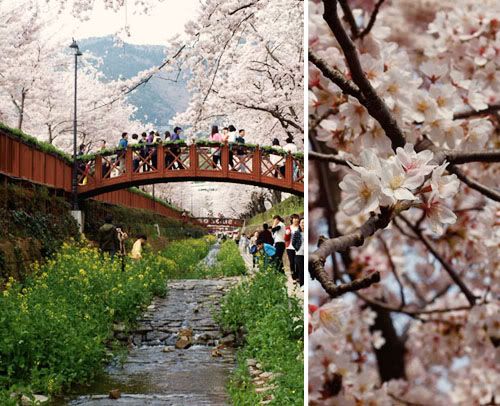 We stayed for a year and a half this time. We traveled, to Japan, to China, to Thailand, and we squeezed in as many weekend trips around Korea as we could. It crept up on me just how much it felt like home — as much as any place I've ever known. Korea is a country rich with culture and history. It's the smell of the sea and the buzz of a people who never stop moving. It's train rides through the countryside, passing concrete highrise after concrete highrise, which are plopped right in the middle of some of the greenest, most breathtakingly beautiful landscape you'll ever see. The culture is fascinating and at times infuriating. I loved it most of the time and hated it a little bit of the time. It's the only place I've ever gotten homesick for. Sharp, acute homesickness that comes and goes in waves. I think I'll always miss it.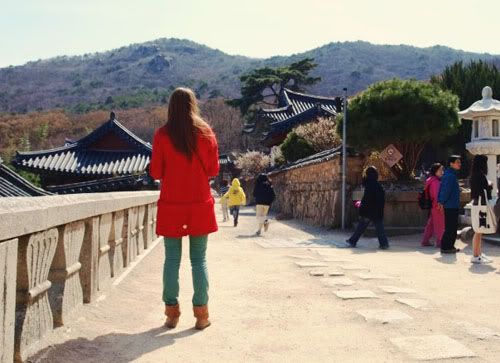 We came back to North America after a total of 2 1/2 years in Korea. Kyle proposed to me two weeks after we got back to Toronto, on his birthday, in the neighborhood I grew up in. He sent me on a scavenger hunt to all the places that had meant something to me. My elementary school, my high school, the local little corner store where I used to spend every bit of allowance, my old house, which I hadn't been back to since my dad sold it while I was in Korea. Kyle was waiting at the end, with a ring and a promise.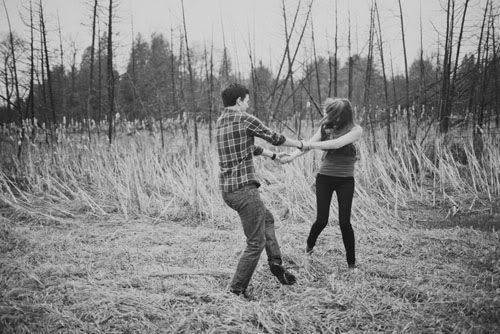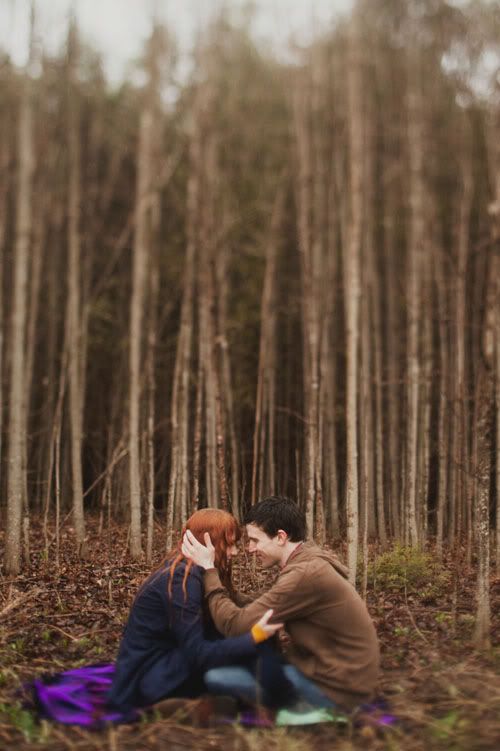 We came down to the States and planned a Canadian wedding from afar, while I started the paperwork to become a U.S. resident. We spent ten months bouncing back and forth between the two countries. We got married on a cool, rainy day on a farm in the greenest part of Ontario. The clouds racing across the sky and the rain spraying down in uneven spurts reminded us so much of rainy-season Korea. I had to smile thinking about it, for the hundredth time that day.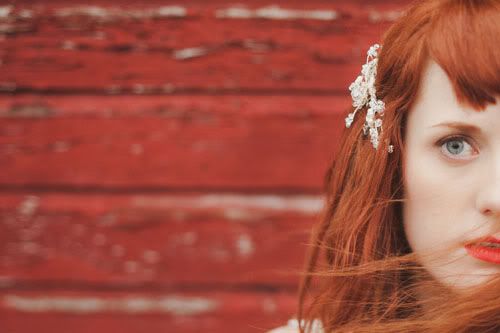 Now we live in Charlottesville, Virginia. Kyle's pursuing his dream of writing and I'm pursuing my dream of graphic design. We're finally in one place that doesn't have an expiration date, that isn't temporary (unless we want it to be). The feeling of being home is the same as it's always been since I met him, though. We move around, we're home; we stay still, we're home. Home is a state of mind, a condition of being that permeates every moment of every day. I wasn't unhappy before I met Kyle. But I was adrift and restless. Searching for something. I moved halfway around the world and found home in the love of the man who would become my husband. Korea wasn't my home, but Kyle made it my home. My home is wherever he is.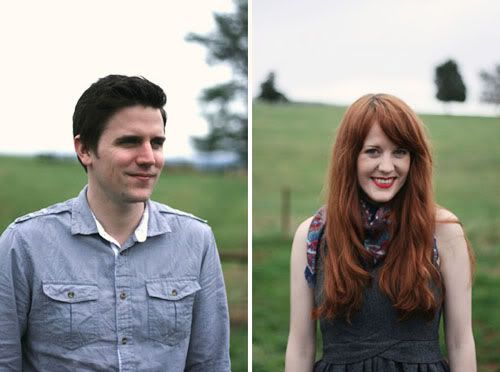 I moved to Korea with one adventure in mind. Life ended up dragging me on a wholly different one, which turned out to be the greatest adventure of my life. And at the end of it all, I found my home. We get taken by surprise. We make memories that lodge themselves deep in our hearts for all time. We find love in unexpected places. These are the things that define us. This is life.
Thank you so much for reading and letting me share my love story with you. Sharing my life and reading about the lives of others, and meeting wonderful new people in the process, is what I love most about blogging. Feel free to connect with me at
my blog
or on
Twitter
! I'd love to meet you!
♥ ♥ ♥ ♥ ♥ ♥ ♥ ♥ ♥ ♥ ♥ ♥ ♥ ♥ ♥ ♥ ♥
GIVEAWAY!
Natasha is starting out the new venture of blog design, so she's offering up one lucky winner the redesign of their dreams! If you're not in the market for a full overhaul, but still want some bits and bobs, feel free to enter!
To be entered to win, please visit Natasha's blog and leave a sweet comment for her. Then come back here and leave a comment below letting me know! Be sure to leave a way to contact you if you win.
For additional entries, please do each of the following and leave a separate comment for each:
A winner will be drawn next week and announced shortly thereafter! Good luck to everyone who enters! Isn't their story just the sweetest?! xo

Congratulations to Brittany Smith!