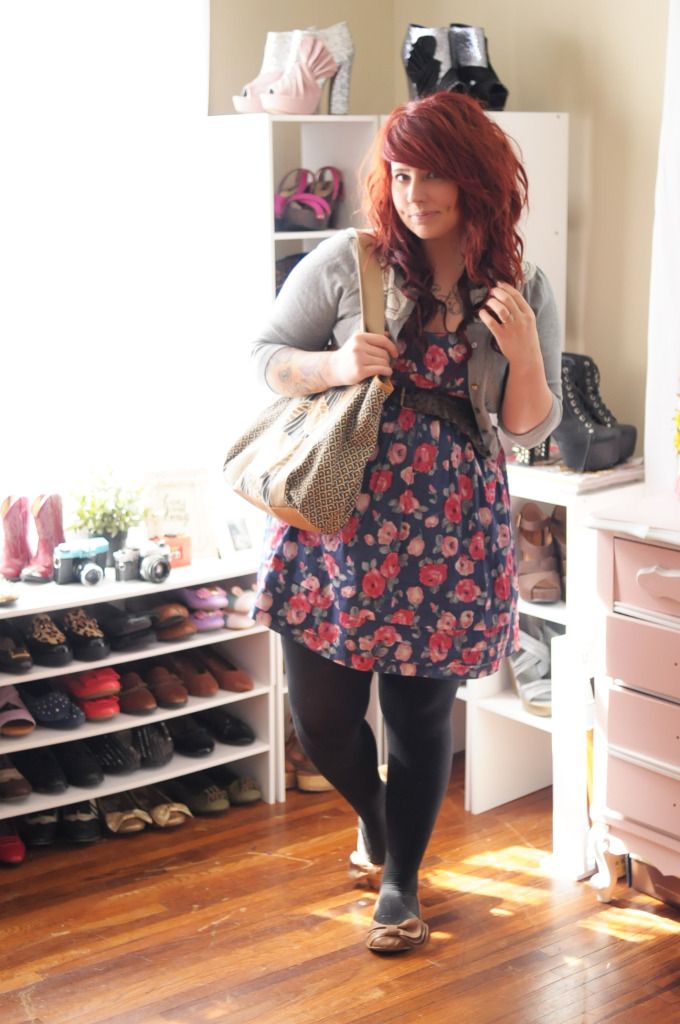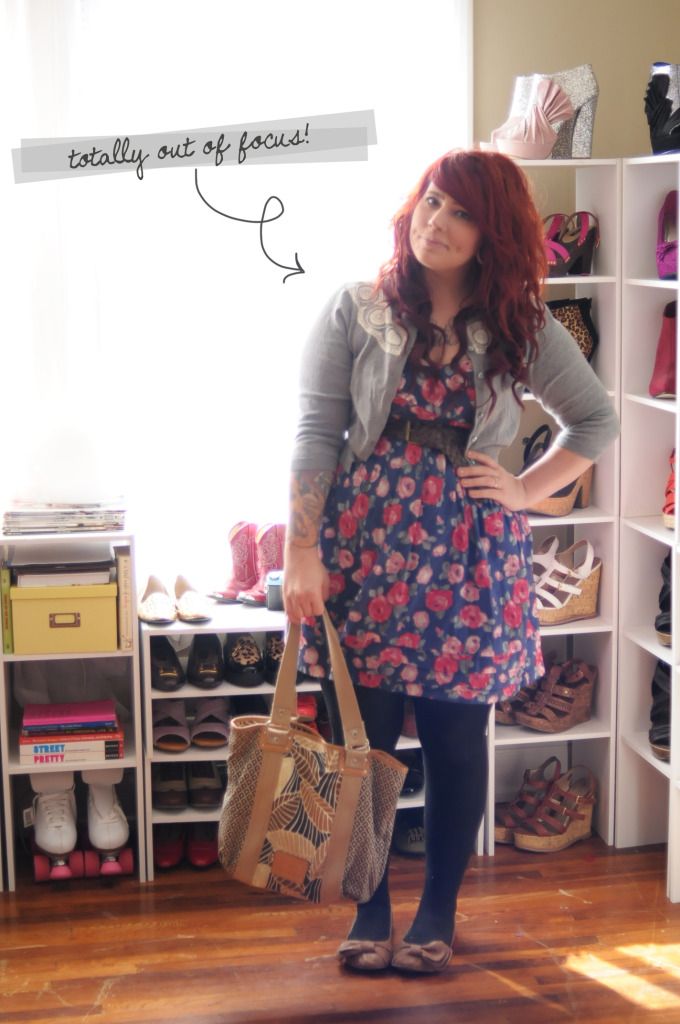 More of this messy side of my office. I snagged this dress at Ross a few weeks ago (the holy grail of cute dresses). I think I paid all of $14 for it? The print is my favorite and I love the big chunky belt that came with it, too. I opted to mix and match every possible neutral color in this outfit, and just kind of hoped that it turned out okay. I mean, gray, brown, black, and tan are totally kosher right? And regarding this side of my office: Maybe one day I'll actually wear half of the shoes behind me. So many of those have never made it into an outfit post!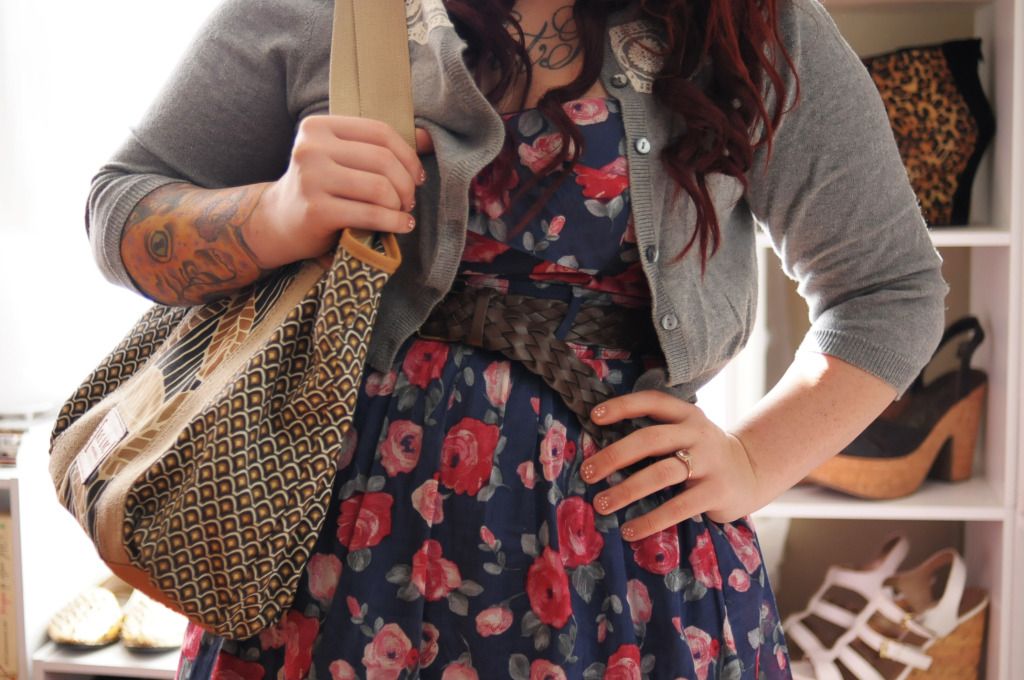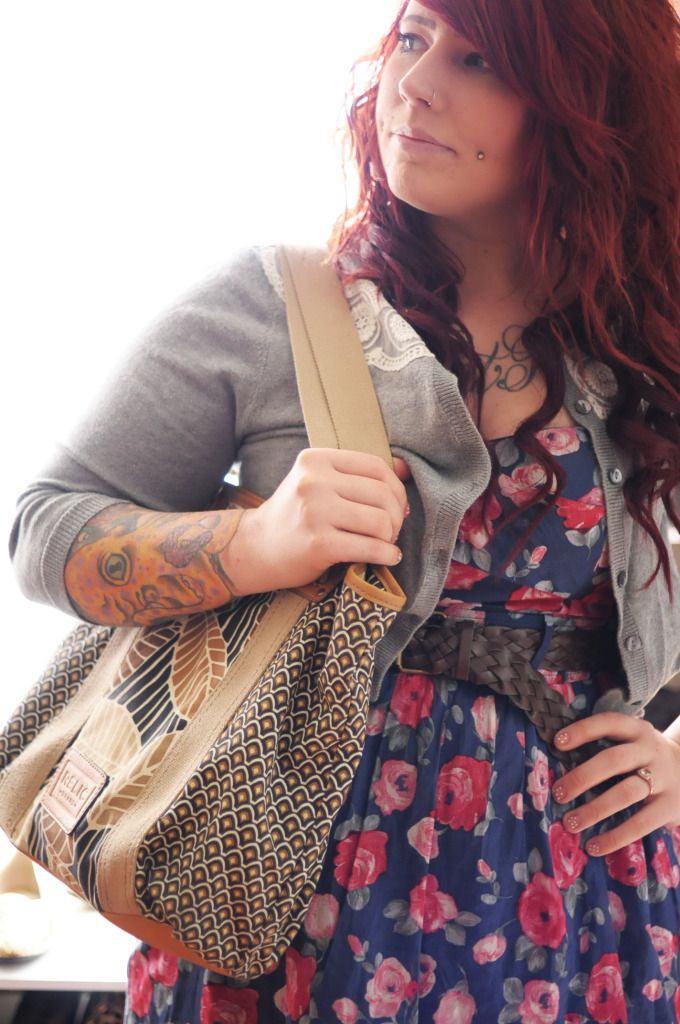 It's Sunday but I never really talked about what I ended up doing this week. I spent Thursday evening over at Bryan and Elle's place hanging out and catching up. Bryan has been one of my best friends for years, and years, and years, and we grew up 3 houses apart so not having a chance to hang out the past couple of months has been lame. I'm glad we had a chance to finally spend some time together. We did what we always end up doing: watching really really stupid/hilarious YouTube videos and scouring Tumblr. You know, livin' the life. Then I definitely took advantage of sleeping in extra late on Friday, thanks to Mike. Ahh, to feel relaxed!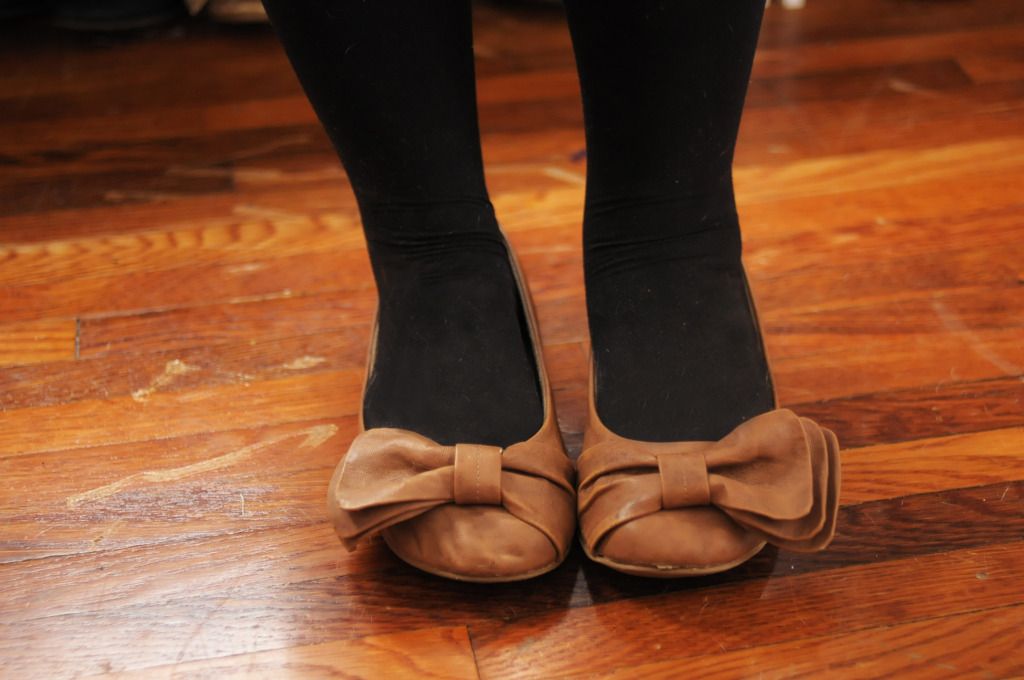 I won't lie, this post was scheduled up before we took our weekend off to spend with family. I could say things like "You wouldn't believe how much I've been enjoying my time away!" and you would never know the difference but clearly I haven't actually enjoyed it yet. I do believe it will be super beneficial though. Plus, I can't wait to share what I got Mike for his birthday! I threw him off the scent with some little goodies that I gave to him a few days early, and then I'm surprising him this weekend with the real deal... something he's been wanting and talking about non-stop! Eep! Hope your weekend will be (has been?) fantastic!
Dress via Ross
Forever 21 cardigan (or Wet Seal? hmm)
Target tights
Target flats
Relic bag via TJ Maxx