Another week, another
Stitch Fix
post! I know, I know. I thought I'd make this one a little more fun (or at least less redundant) by doing it in a vlog! I don't do many vlogs... not sure why. But I think it's because I get severely embarrassed before I even hit "record"... seriously. And I say "um" a lot and have weird mannerisms and of course talk like the world is ending in 30 seconds and I have a whole chapter to recite.
Whatever.
Here I am in all my weird speech glory! Take it or leave it! ;) (There's also some audio/video lag... sorry! It didn't have the best time when exporting from iMovie... I think at a few spots it actually repeats what I say... Whoops! Newb!)
If you don't have time to watch the video or can't stomach 11 minutes of my jabbering, here's a text version, too. (Beware, the colors are all wonky thanks to the sun going in and out of the clouds in my office!)
This dress
is such a beautiful color. Much like
another BB Dakota dress
I have, the Kelly green is a nice surprise in my closet. I would never in a million years pick this dress up off the rack to try on, but I really did love it. The crepe fabric, the asymmetrical cut, and even the wrap... yep, I'm not normally a wrap dress fan. It makes me feel instantly classy. Mike has already requested that I wear it this weekend for his birthday. We'll see. ;) (
You can buy it here!
)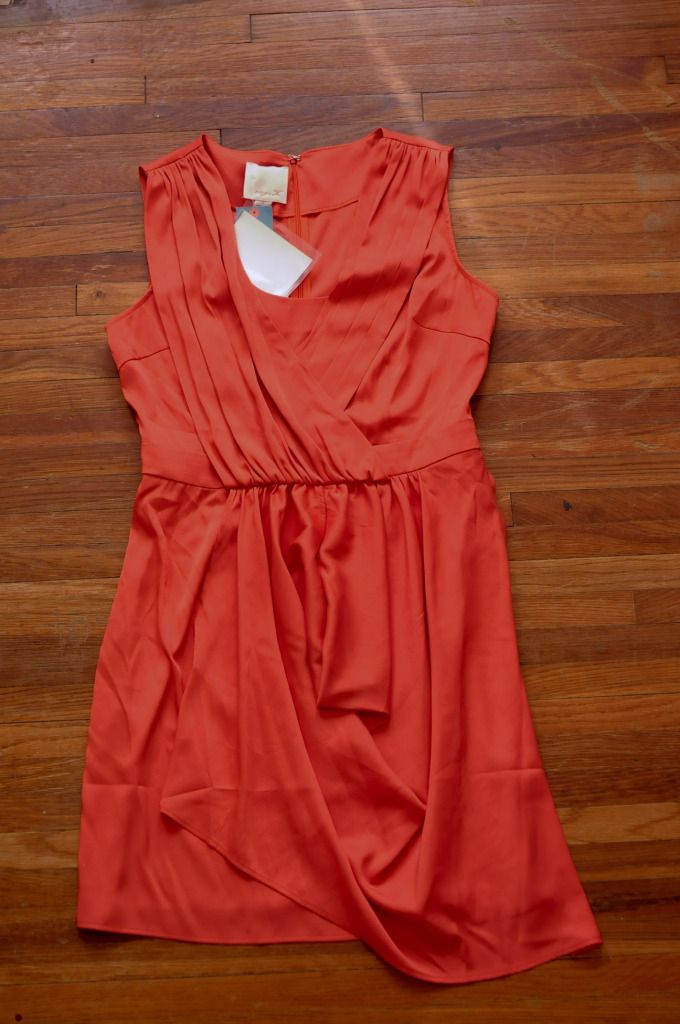 This was a really beautiful dress, even with the strange loin-cloth type front. I really had hoped it would work. It fit, but just wasn't perfect. Like my video said, "
a leeeeetle tight on the bum!
" I did appreciate the bright color though! If you're on the hunt for a beautiful dress to wear to a wedding or something, snag this one up! (
You can buy it here!
)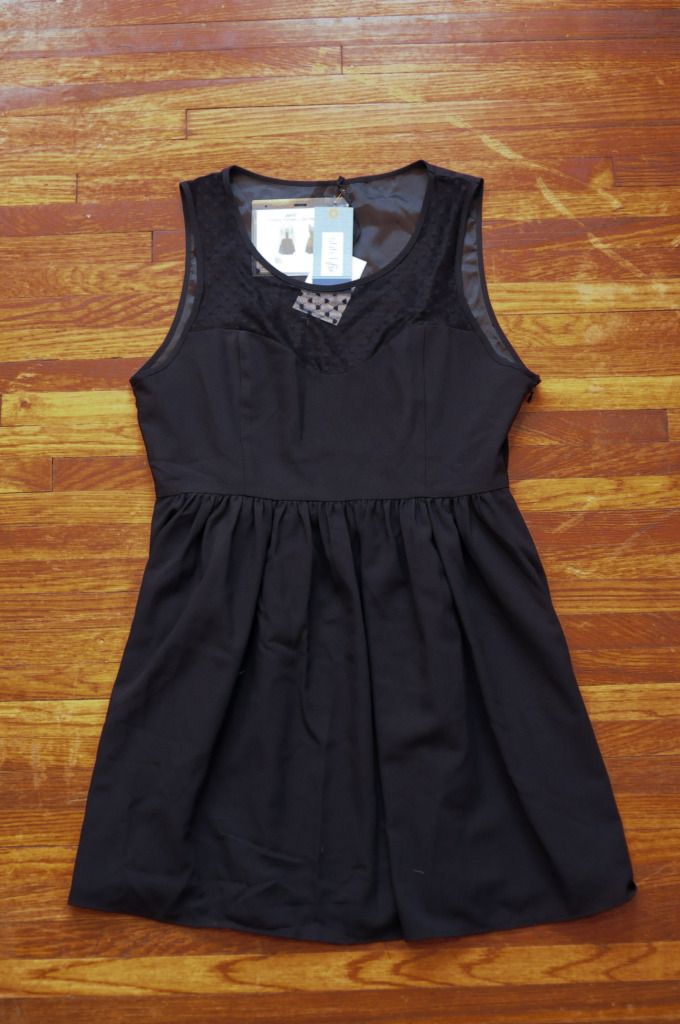 Jarlo - $94
This dress is PERFECT! Perfect! I'll take one in every single color please! The cut, the heart print mesh at the top, the sweetheart bust... I want a million of them. Can you just picture how precious it'd be in red and pink and yellow and green and purple, etc? Yeah, overkill, whatever. Another one of those dresses that I'd wear every day!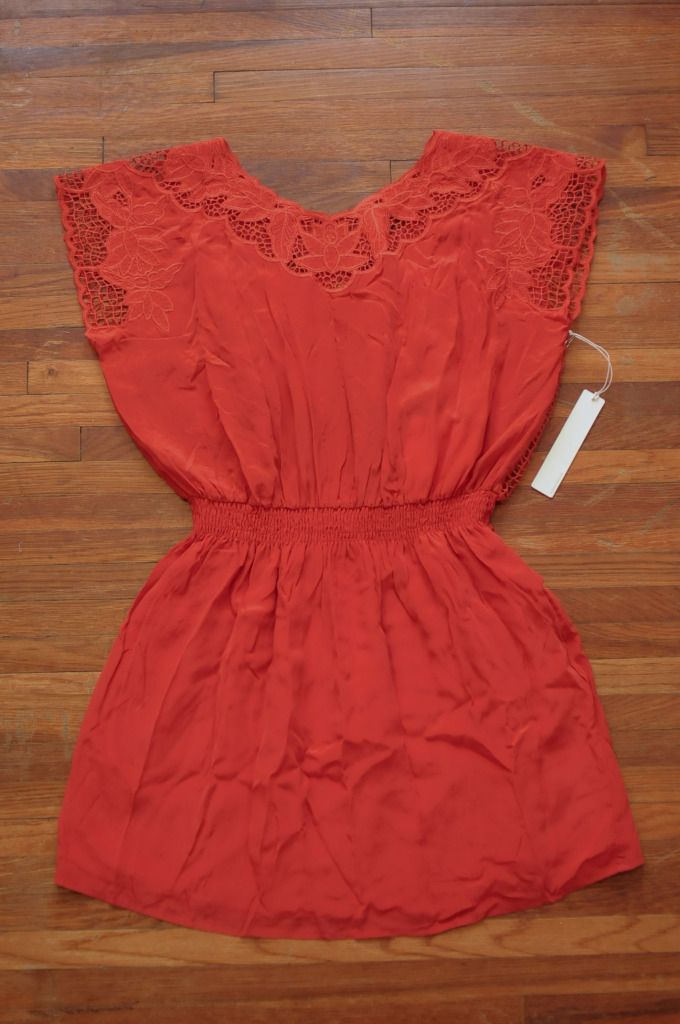 Line & Dot - $99
Okay, no. I can't get behind the crochet/embroidered dresses with the weird shoulders/bust and then the smocked waist. I feel like it's everything I hate in a dress, all wrapped into one. Actually that just sounds harsh. The color was beautiful and I would have actually loved it if the bottom had been longer, and if the smocked waist were just in the back... and maybe if the top actually had a shape. I wanted to like it, I did. But I didn't. Not much else I can say about that! ;)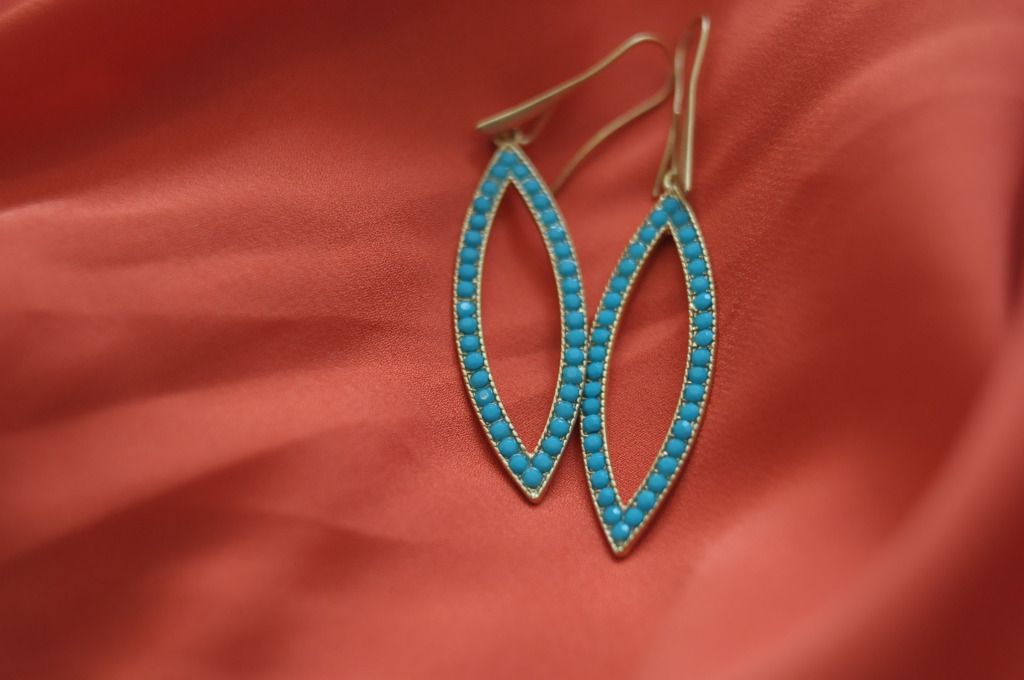 Marlyn Schiff - $28
These earrings were beautiful, but last week I mentioned I forgot to say "No earrings!" in my questionnaire. Whoops! They were a great price, too. I considered keeping them for a friend or my mom, but just didn't think they fit anyone's style well enough. I promptly edited my questionnaire to say no earrings though :)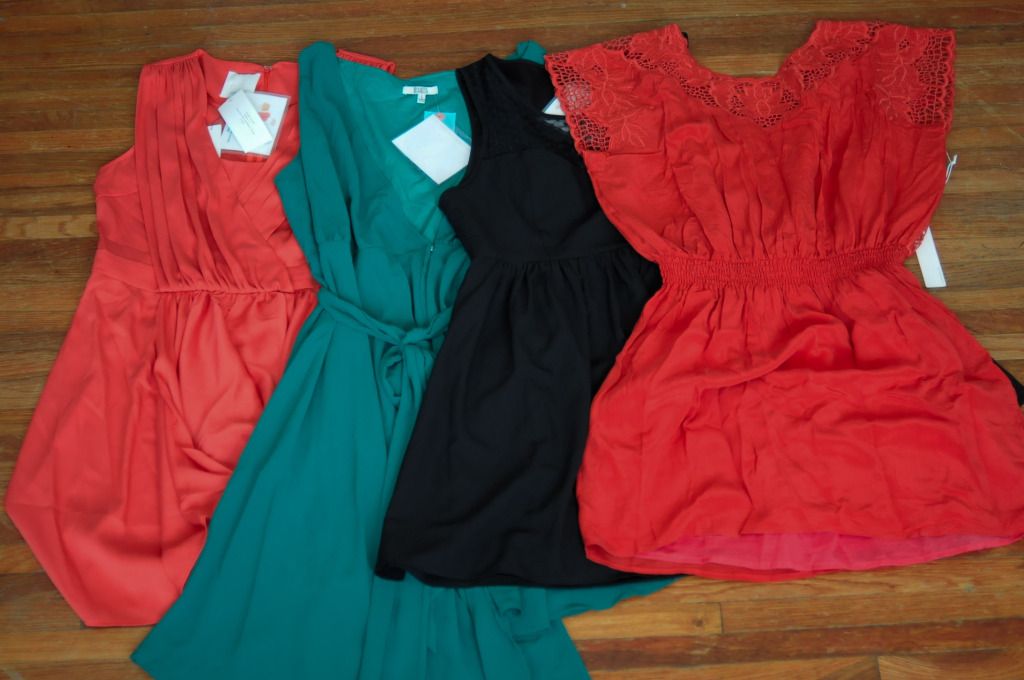 And as always,
here's an invite link
to sign up for
Stitch Fix
if you're into the idea! Leave a link below if you've done a review since the last time! ;) I wanna see your goodies so I'll know what to ask for specifically next time! haha xo
PS; Hopefully I wasn't too painfully awkward to watch in vlog form. I'd like to do more in the future, but I gotta get over my weird video-phobia! ;) Let me know if you'd like to see any specific videos! (also, I have really bad posture.)