I'm a huge fan of subscription boxes. I think if I say that one more time someone might jump through the computer and choke me.
I know.
But if you like sub-boxes and you like handmade goodies, you'll probably love
Umba Box
! And lucky you can win a free 3 month subscription below! Check it out!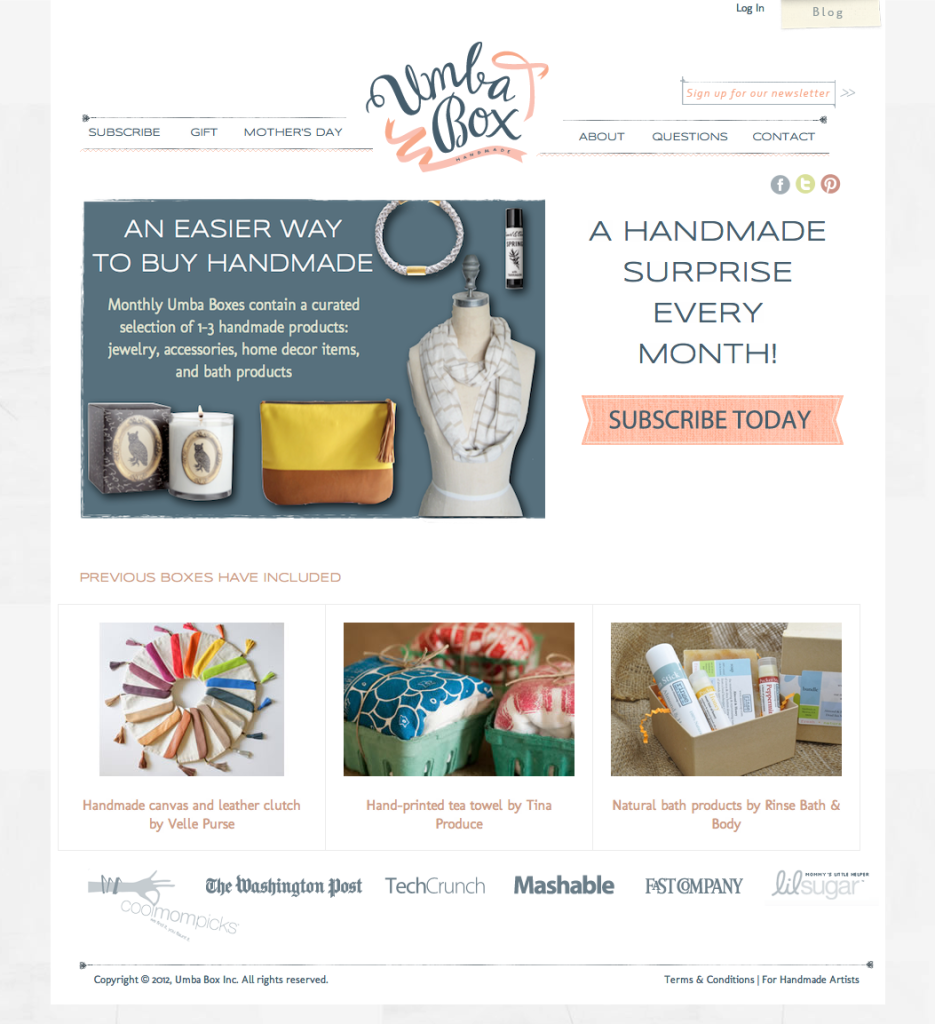 From Umba Box...
Umba Box
began in late 2011 as the creation of Lauren Thorp. Lauren combined her passion for creativity and handmade loveliness with her entrepreneurial skills and
Umba Box
was born.
The
Umba Box
team curates the best of the handmade world and delivers them to subscriber's doorsteps each month. The unrelenting desire for fresh, handmade designs and excellence allows
Umba Box
to provide the very best for its customers.
The delightful collections are wrapped and shipped to our subscribers each month. 3 month, 6 month or 12 month subscriptions are available, along with a month-to-month plan.
Umba Boxes
make great gifts to the wonderful friends in your lives.
We invite you to swoon with excitement over the handmade surprises we deliver each month.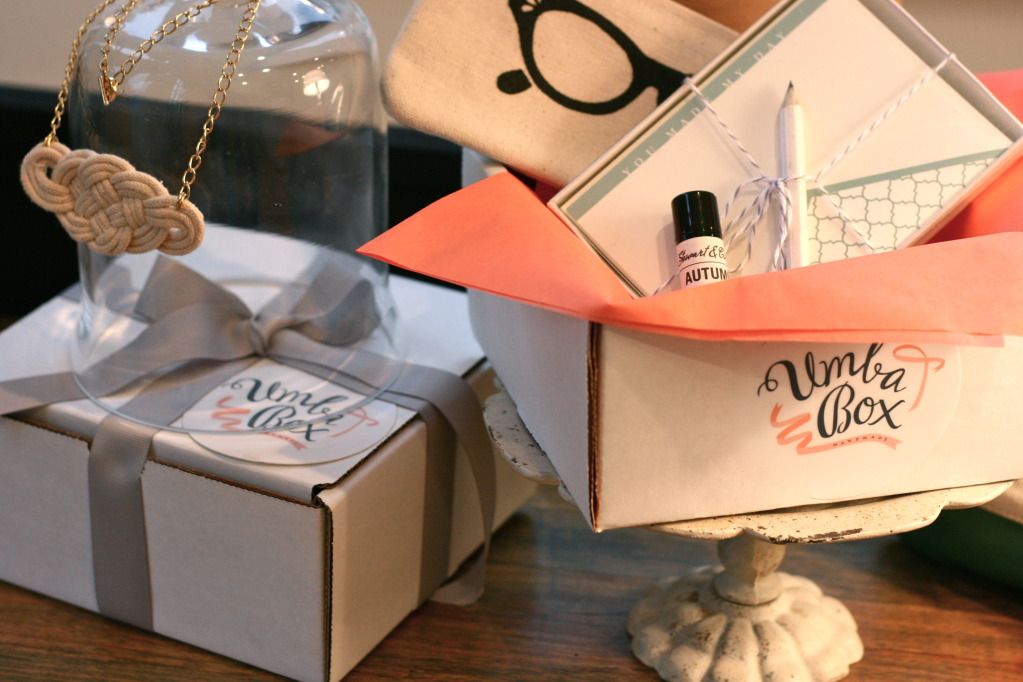 ♥ ♥ ♥ ♥ ♥ ♥ ♥ ♥ ♥ ♥ ♥ ♥ ♥ ♥ ♥ ♥ ♥ ♥ ♥ ♥
Unfortunately this giveaway is open to US residents only! I promise a fun chance for you international folk soon!
If you'd like to win a free 3 month subscription to Umba Box, please visit the website and leave a comment below! Just let me know what you think of subscription boxes, and if you've ever tried any yourself!
For additional entries, please do the following and leave a separate comment for each:
Please be sure to leave a way to contact you if you win! This can be email, Twitter, etc! A winner will be drawn at the end of next week and contacted shortly thereafter!
My own
Umba Box
will be here sometime soon so I'll definitely share it once it arrives! Happy Saturday!
Congratulations to Megan of Just Gingerly!