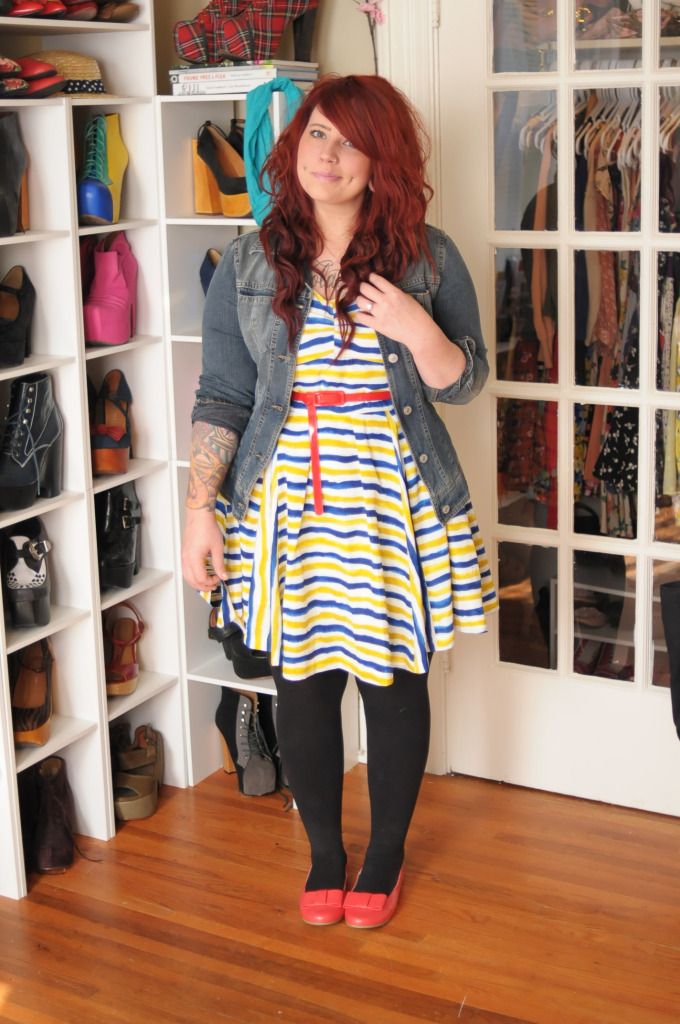 Thanks for not making me feel like a total dweeb with my vlog yesterday. It's such a different medium that I think my confidence (even the forced/fake kind) is out the window. Hopefully I can muster up the courage to do it again soon. I love seeing other bloggers do vlogs because it's such a treat to hear their real voice and see their mannerisms. Then I can't help but read their blog in their voice. Gives it a lot more personality, I think!
Anyway,
this is one of the BB Dakota dresses
from my fourth
Stitch Fix
box (
post here
!). It's very very lightweight so going sans tights right now with the Tennessee wind isn't
really
an option. I decided to pair it with a pop of red in the belt and shoes, then tone it down with a denim jacket. Primary colors all up in this outfit!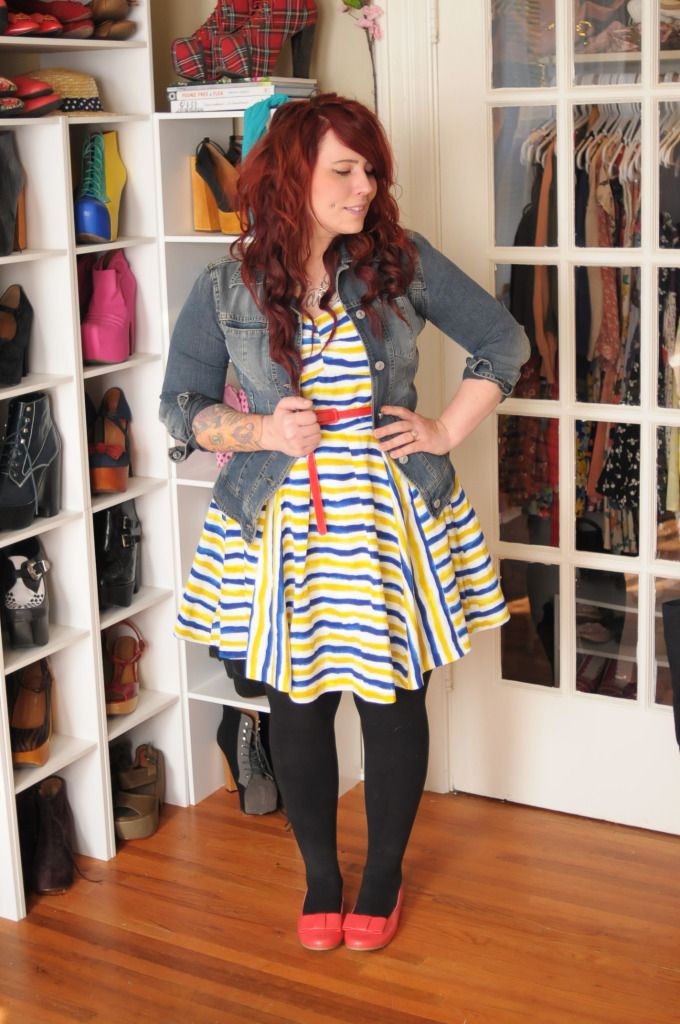 The Eugina shoes are from
B.A.I.T.
and are super bright. They're different than most of my flats in the sense that they have a really deep toe pocket (Toe pocket? Is that a thing?)... Most of my flats maybe show off a little toe cleavage (I'm saying entirely too many weird things in this paragraph).
I wish I had seen the Idas
(in every color!) before I scooped up these. They're
so dreamy!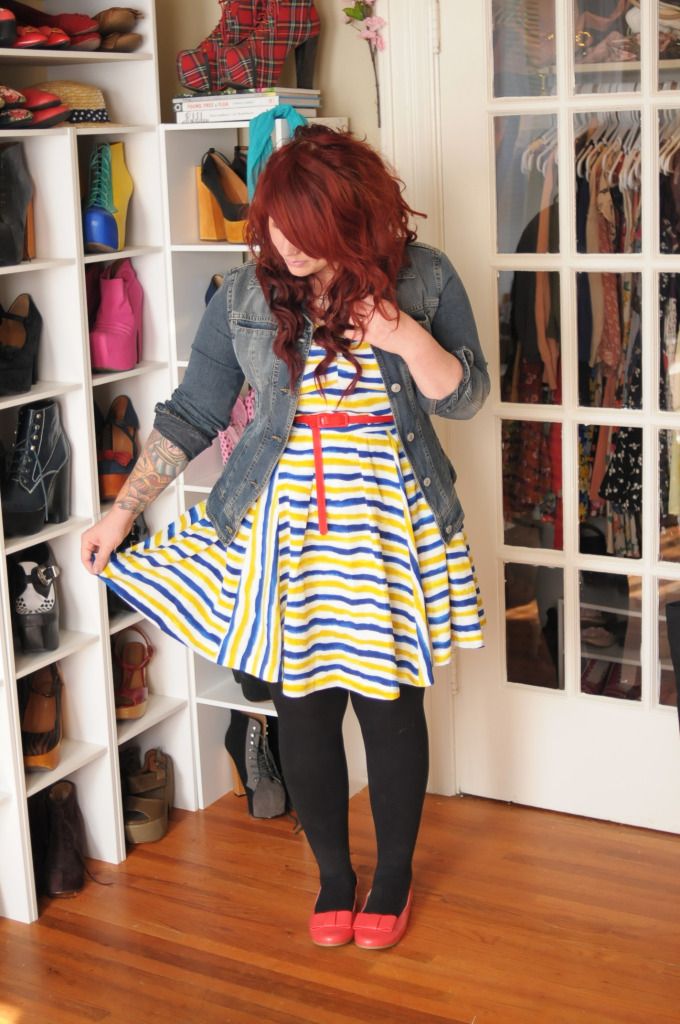 Yesterday/Today is also the
2 year anniversary of the Nashville floods
where
Mike and I lost our home
. It's crazy to think it's already been 2 years, but also that it's
only
been 2 years. Had you told us then that we'd be where we are now, we'd tell you you were crazy. Sure, we're still in Tennessee, but things have exceeded our expectations. To come from something like that is just sort of crazy. I definitely cherish everything we have because of it. I'm proud of this city.
Today I'm doing something that I haven't done in a long time... I'm taking a day off. Right in the middle of the week. And I'm going to enjoy it. I often guilt myself into working late into the night, from the moment I wake up. Being self employed can have some blatant disadvantages, but I'm lucky I have the option. Not sure what our little family will get into today, but hopefully it'll be fun! I guess I'll just have to make the most of tomorrow because we're going out of town for the weekend. Eep! Have a lovely Wednesday!
Forever 21 belt
H&M denim jacket
Target tights