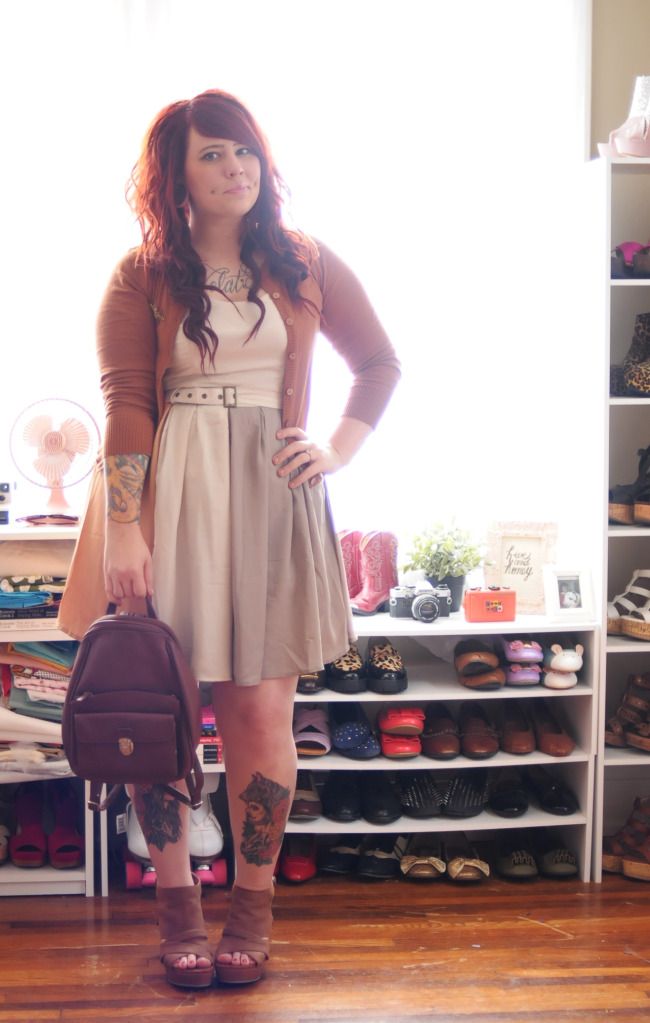 Phew! This is the first time I've sat down to get work done at my computer since early Friday morning. My little weekend break was awesome, and I thoroughly enjoyed spending time with both my family and Mike's. Upon arriving home Sunday night I was all of a sudden hit with an insane sickness. Like, I can't even tell you how quickly it came on. By 11pm I was feeling almost dead. I went to bed and woke up feeling even worse Monday morning. I spent from 8:30am to 2pm on the couch, huddled up in blankets with an insane fever, headache, sore throat and inability to walk. Then Mike gave me a handful of medicine, tucked me back in bed and another hour and a half later my fever had broken and I was literally sopping wet. (Gross, right? haha) I had a lot to do yesterday so I tried dragging myself to my office at 5pm but just a handful of emails in and I was dunzo. Back to the couch I went. I don't even know what kind of sickness I had... it was so bizarre. I still feel incredibly cruddy, but loads better than I did. Out of the past 36 hours, I've slept 29 of them. I kept having to remind myself that I was just going to make myself sicker if I didn't just rest and get better. I just hate putting off design work and projects for clients so I try my best to work through it. Here's to hoping it leaves as quickly as it came!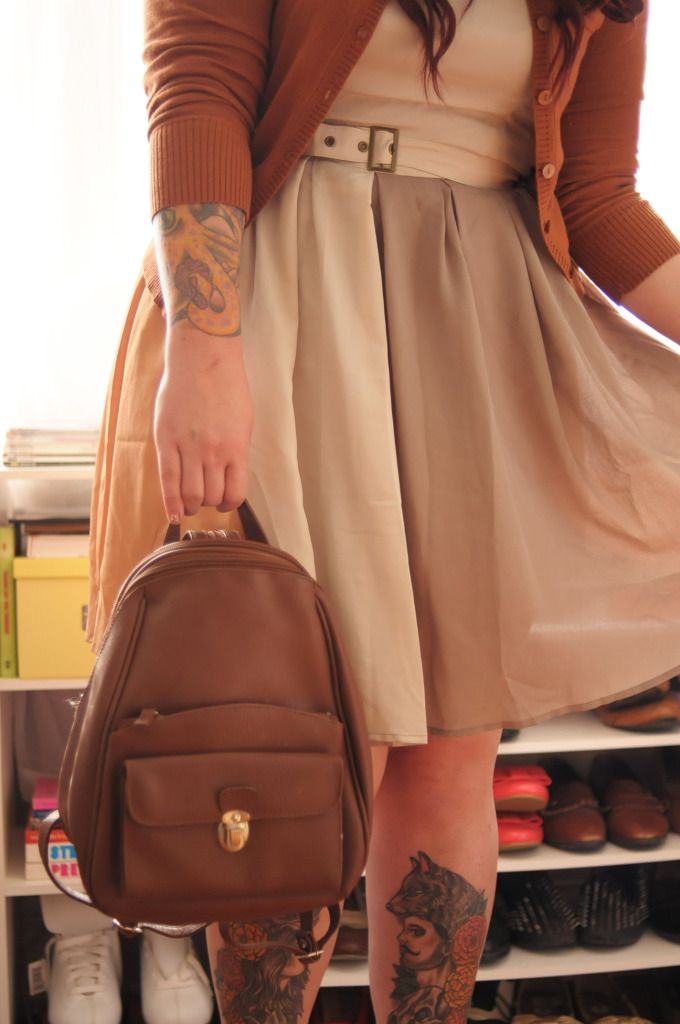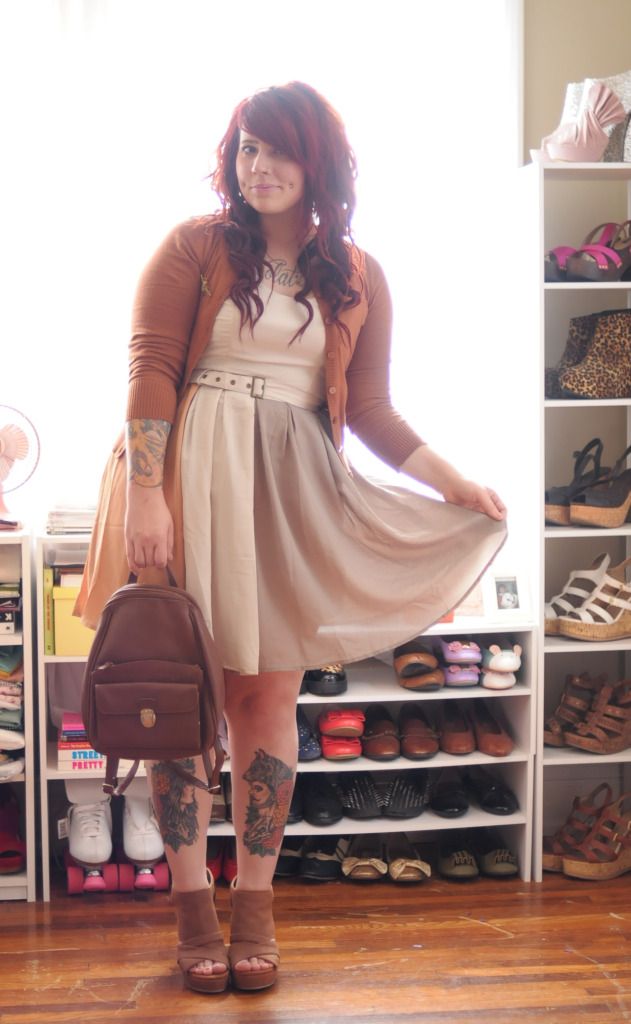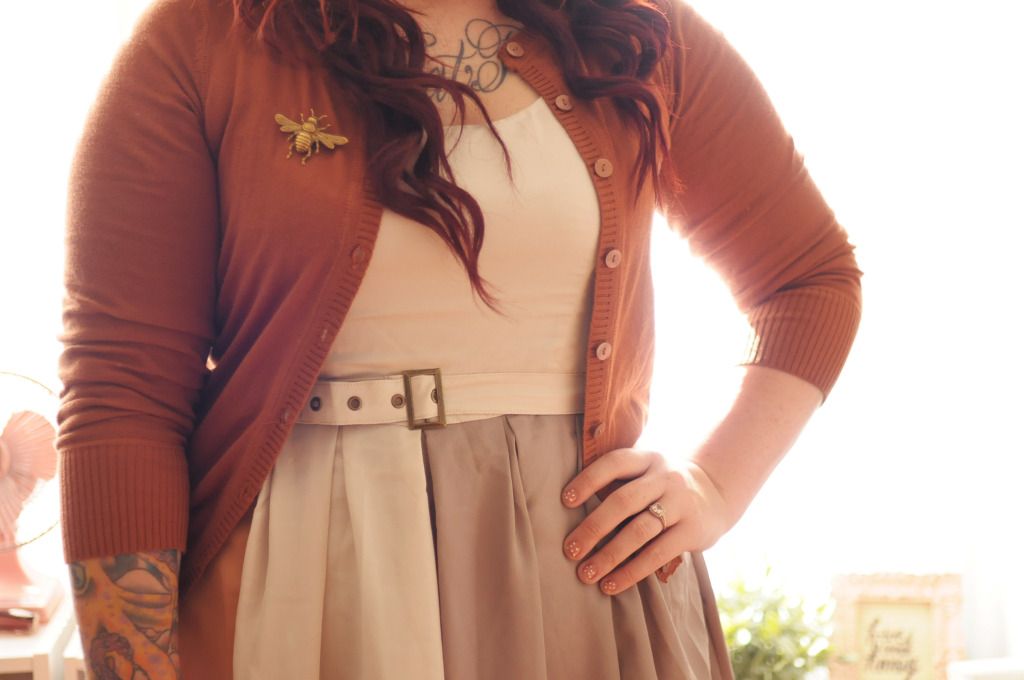 I wore this outfit to Elle + Bryan's wedding reception back last Sunday. I ended up wearing black tights underneath and it was a good thing I did... it was
so
windy! I love the color blocking on the skirt of this dress. Cream, rust and grey? Perfect! I felt like when paired with a rust cardi, bee brooch and my new
Blowfish Tamalas
that it was the perfect outfit. I can't even tell you how comfortable these shoes are. My Blowfish wedges are always some of my favorites because you don't even feel like you're wearing them. I love the fun cutouts and overall shape of the shoe. The color, too!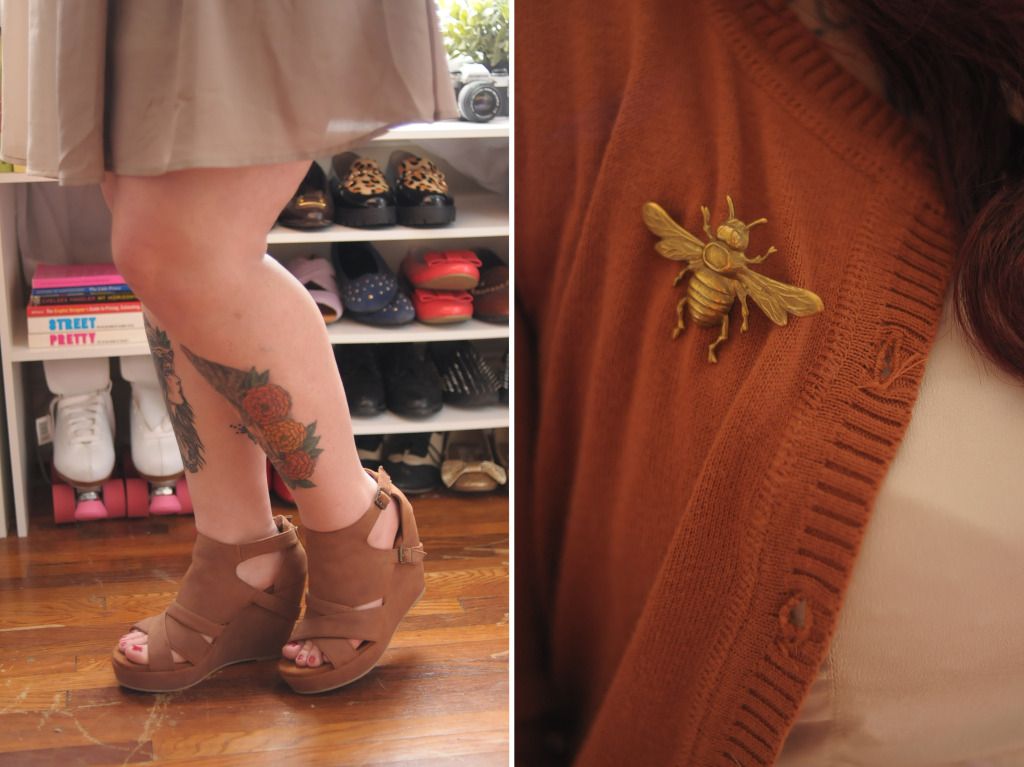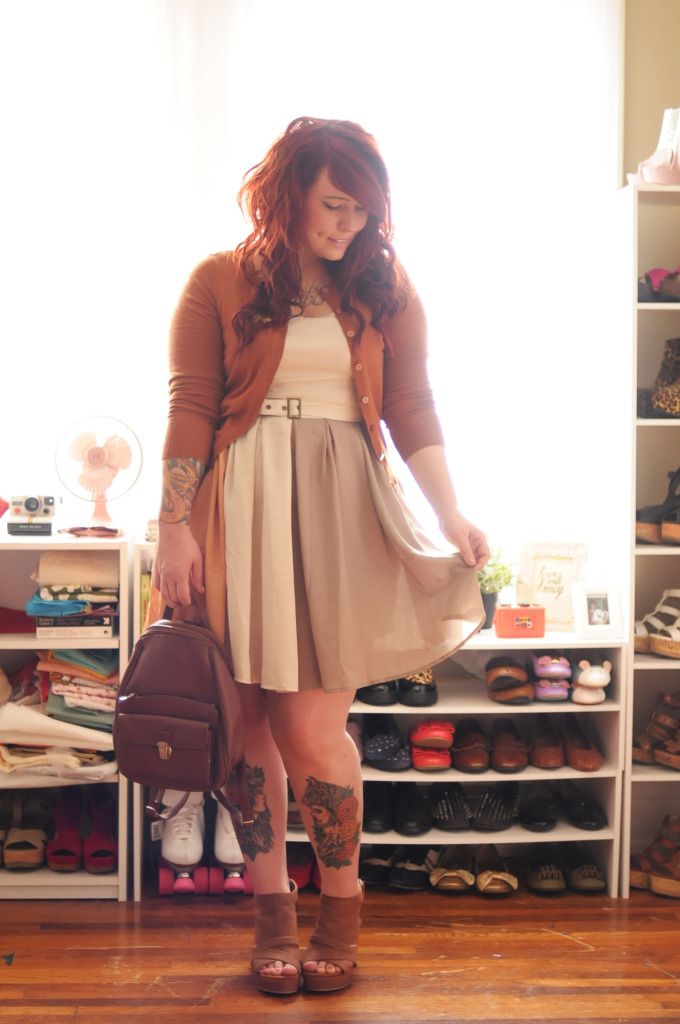 It's only 11am but it seriously feels like 5 or 6pm here. Not sure why, but even Mike said so. I think just being sick has made me feel run down and pretty much over it. I'm a huge baby when I'm sick though. It's embarrassing haha Luckily it doesn't seem like anything Edy's popsicles, Bob's Burgers on Netflix, and a hefty dose of NyQuil can't fix! Every time I get sickly I'm reminded of how awesome it is to not be sick so I plan on taking full advantage of my health the rest of the week. Sunshine, being outdoors, and getting things done! I'm ready!
How was your weekend?
Forever 21 dress
Forever 21 cardigan
Bee brooch via Etsy
Vintage backpack