It's not very often that I go sans-cardi on the blog... or really in real life. Between feeling the need to cover up my tattoos a decent amount when living in Franklin (very stuffy/conservative ~small town) and not always being the biggest fan of my arms, cardigans were an easy and stylish alternative. The Nashville heat can sometimes make it hard to enjoy them comfortably, but I think most Tennesseans know to spend ample time indoors during the summer! Haha However, something the past few weeks has made me just say "Screw it!" and just rock the sleeveless/tights-less dress. It's not the most revolutionary thing, of course, but still a salute to loving myself as-is. There are so many more pertinent things to worry about -- like how I can't manage to shave my legs without nicking myself, as demonstrated in these photos! Or how I can't use my curling wand without burning the sweet bejeezus out of my hand. Those are kind of a big deal.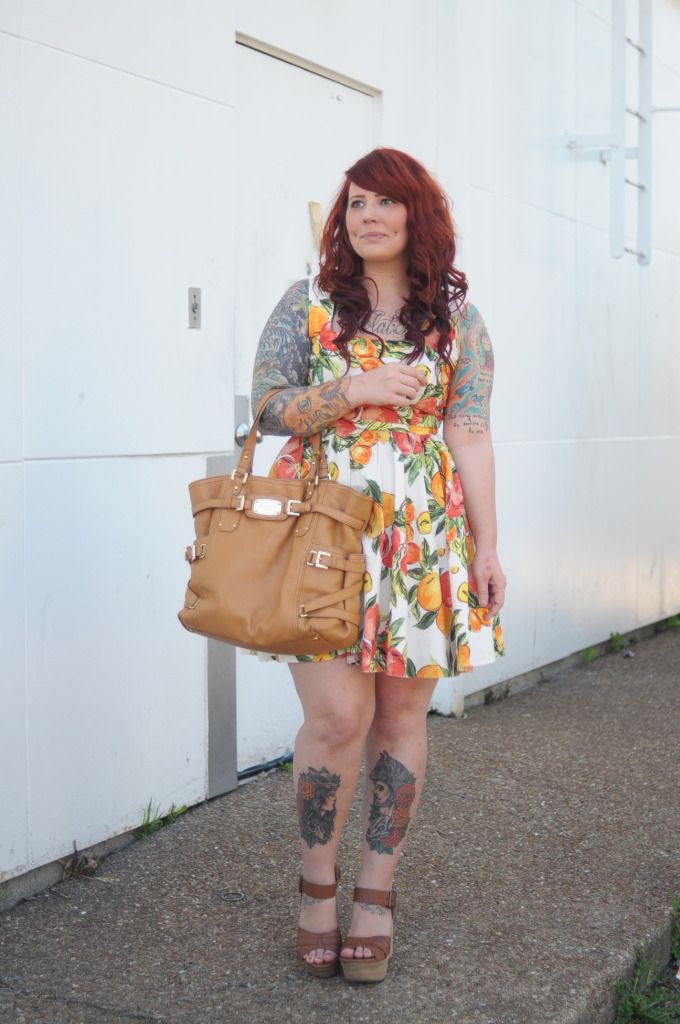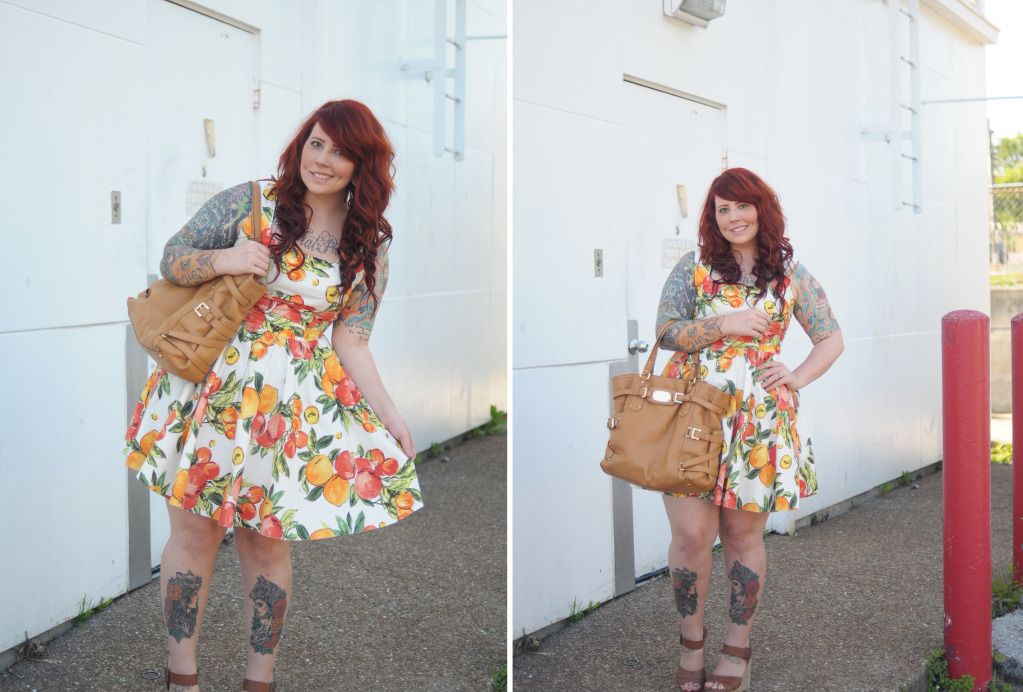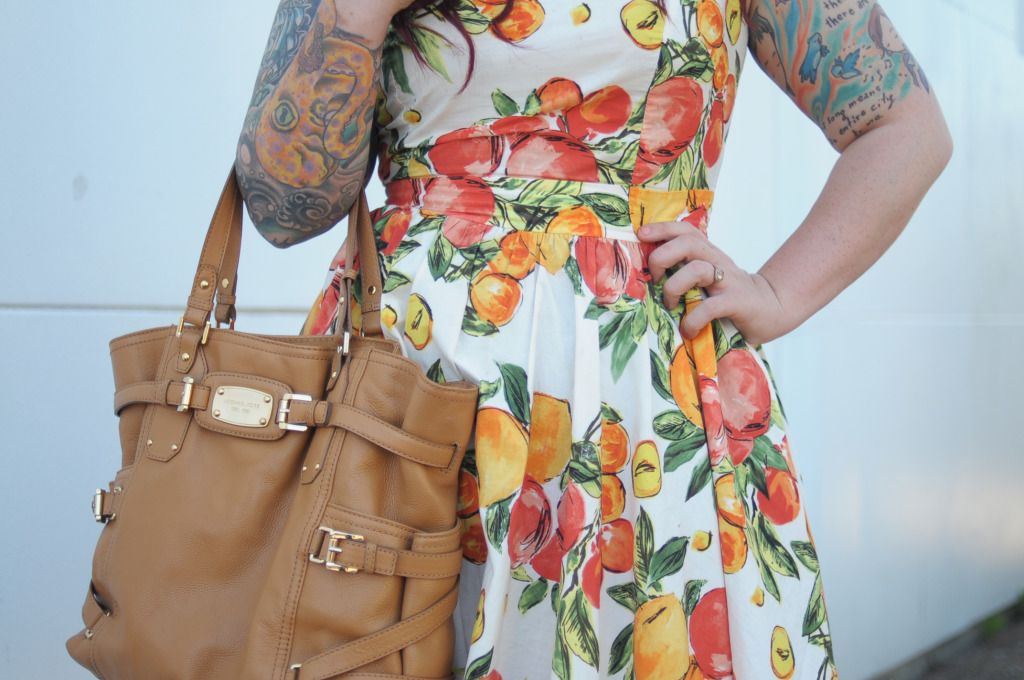 This dress is one of my all time favorites. It's from Dorothy Perkins. A sweet friend picked it up for me sometime last summer and sent it over from the UK. (DP has US shipping, but this was way cheaper) I love the illustrated fruit motif.
The wedges
are a much more recent purchase from last month via
Ideeli
. I picked them up for 50% off so I snagged them in red, too. They're so so comfortable and I've seriously worn them to death already. And this handbag is the
Michael Kors Gansevoort bag
Mike surprised me with when I graduated college.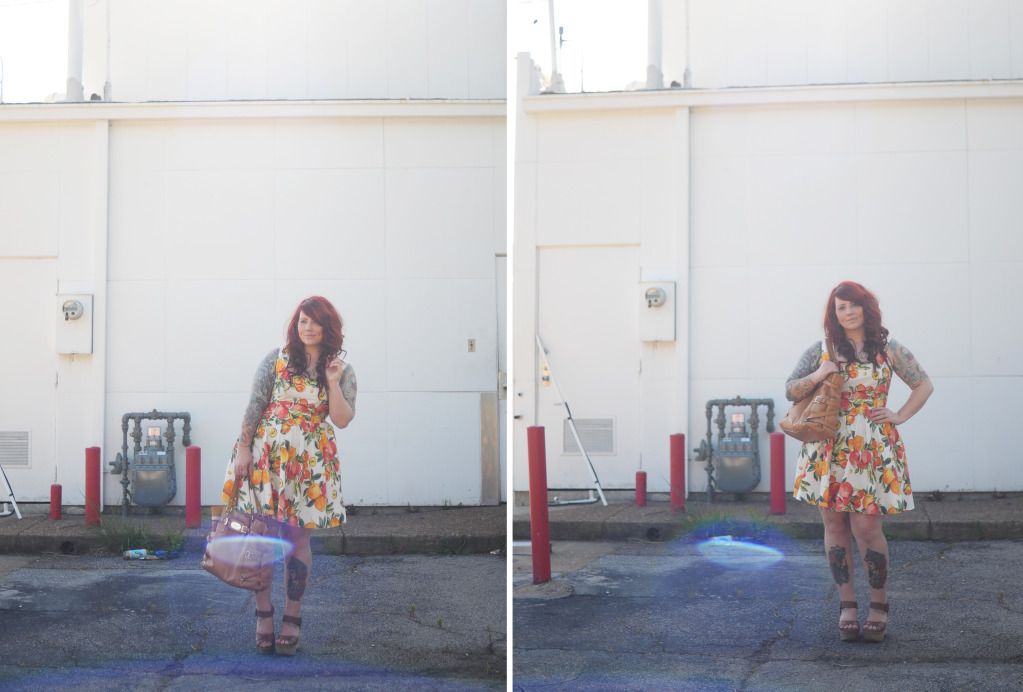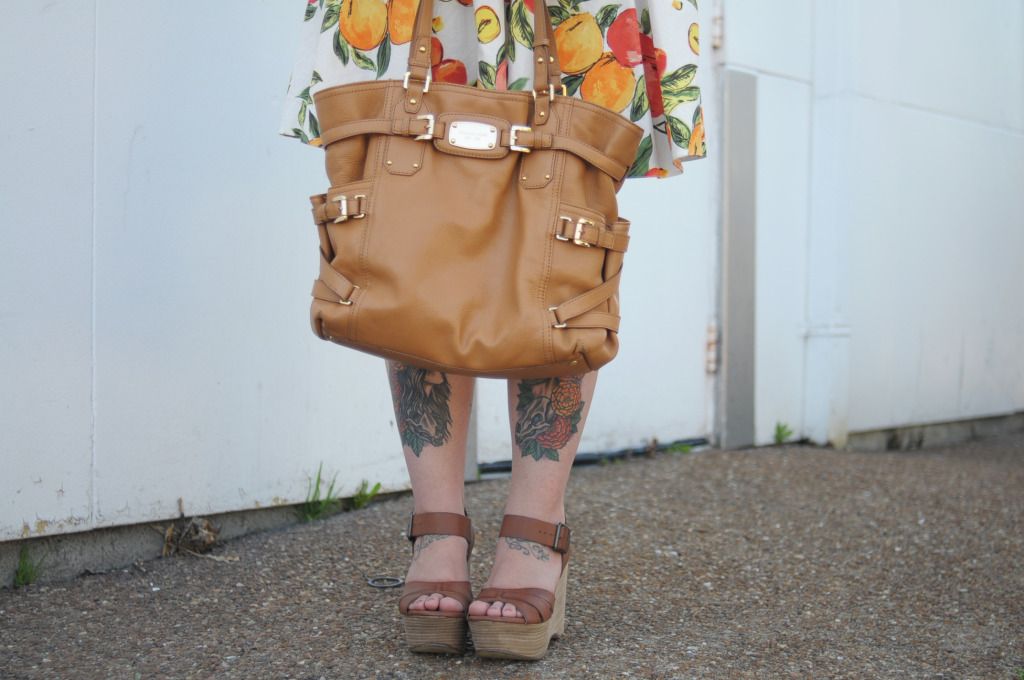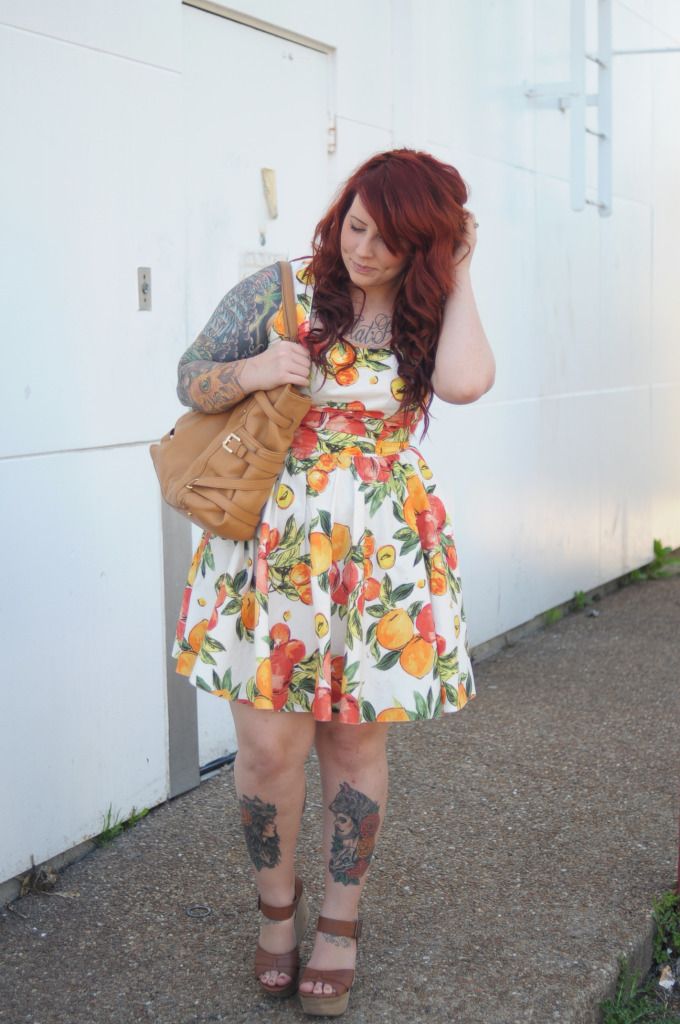 I didn't know it was a holiday weekend until last night when talking to my mom on the phone. I thought that was next weekend. No big deal less the fact that the bar is going to probably be so so dead. Everyone packs up and heads to the river (I don't blame them!). It's supposed to be like 97* all weekend so I'd rather be at the river, too! Instead, we're loading up our little family and heading down to my parents' house for the weekend. Grilling out, reading on the deck, hammock naps and pool time. I can't complain! I hope you're weekend is equally as enjoyable!
Dorothy Perkins dress