Okay, so today is really only appropriate day to post this outfit (from weeks ago!) because the high is only going to be 77. Wanna guess about this weekend?! 97! Ninety-seven degrees! With like 100% humidity! Sometimes I have to ask myself if Tennessee is worth it in the summer haha I know it gets like 110* by now in places like the southwest, but the humidity is honestly what kills. I feel like I'm such a hermit in summer and winter. Anyway, this is one of those outfits where I really kind of hate it after looking at it, and I cringe that I walked around like that for several hours ya know? I mean, there's nothing fundamentally wrong with the pairing, but I just don't care for it. I don't know, maybe I'm sharing to show that sometimes I hate what I throw together haha.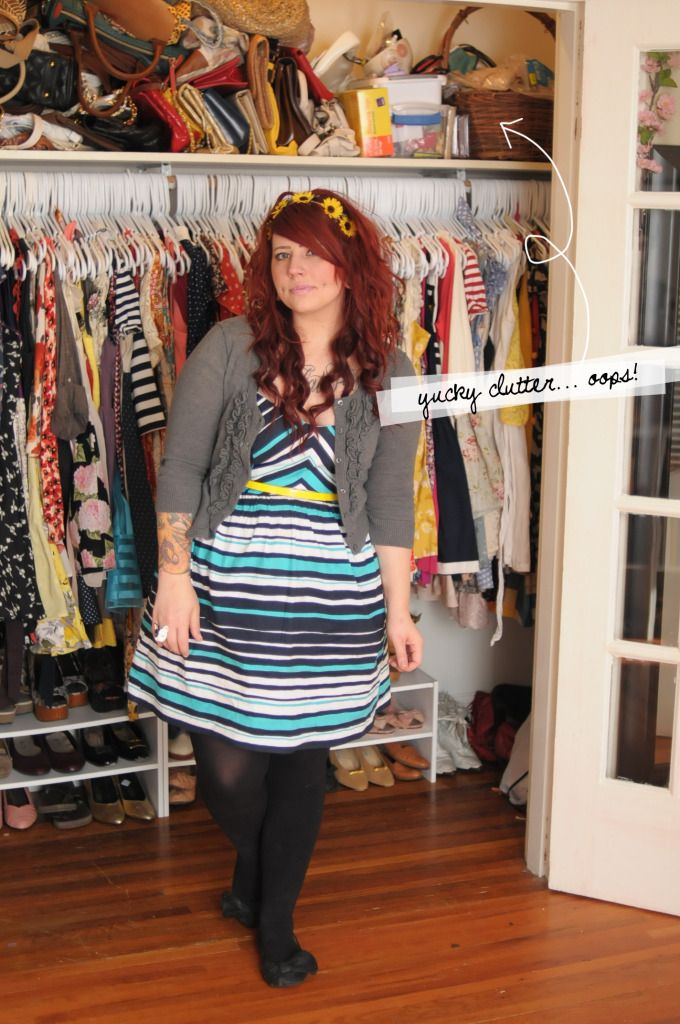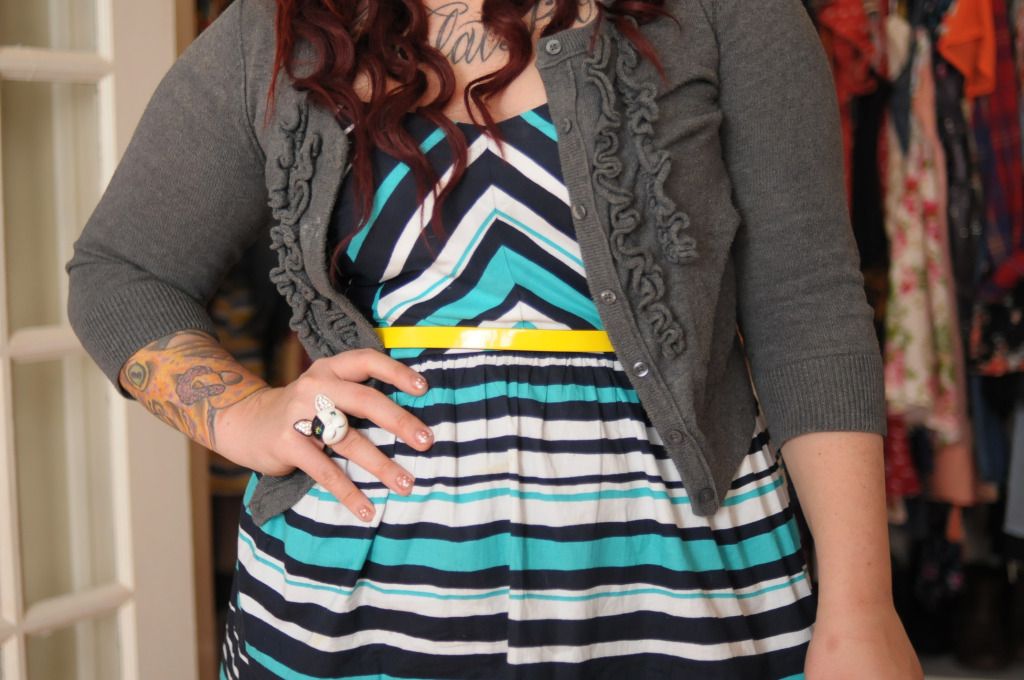 My closet spans the width of my entire office, about 15', and is hidden by walls on both sides of my French doors. I sometimes take advantage of those little nooks to shove things like my printer, a bunch of craft supplies, and my Jeffrey Campbell box collection (the only shoe boxes I can't seem to get rid of... maybe I should put them in storage). These photos are a little embarrassing to share thanks to the clutter, but at least they're honest I guess haha. I promise I don't belong on an episode of Hoarders!
Anyway, I picked up this dress many many moons ago at Ross (just like basically everything else I own), and this cardigan is about 2 years old from Target. I bought
every color
Target had of these cardigans and I still wear every single one. They're
perfect!
Not too thick, not too thin, perfect material, length and I love the ruffle detail. I wish I could find more! All of the cardigans now are too stretchy and thin. The belt was a new-but-thrifted find and
the ring is Betsey Johnson
. (
Kintage
has a replica in their store.) The ring matches Pipkin perfectly. Now I just need to get
the English Bulldog one
for Georgia!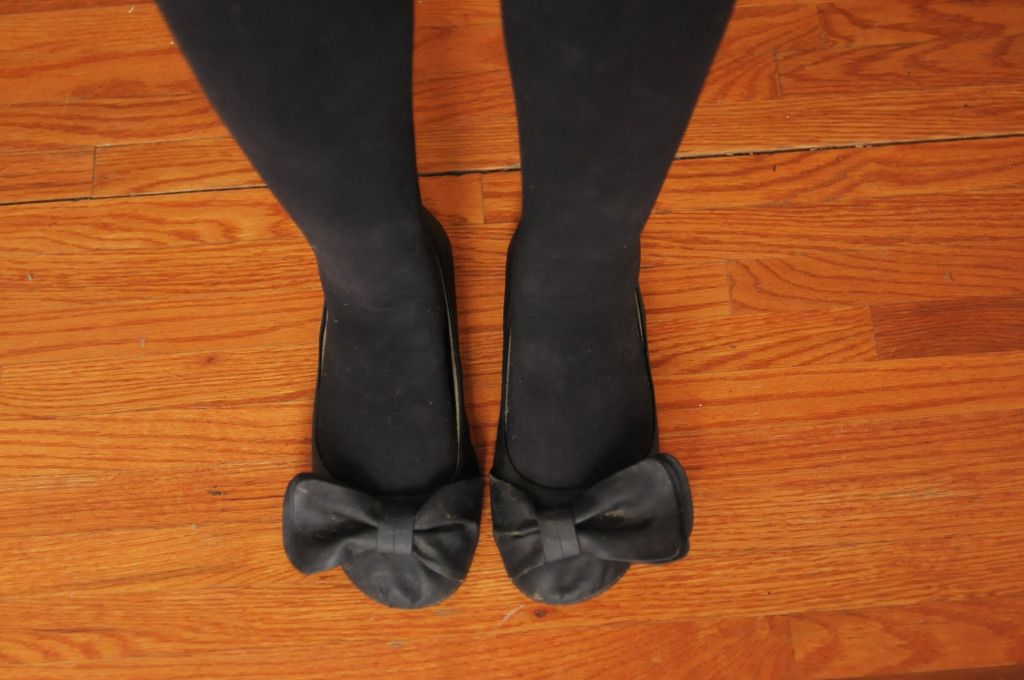 Have a great Tuesday! I woke up swearing it was Wednesday. I don't know where my days are anymore haha
Dress via Ross
Target belt via Southern Thrift
Target cardigan
Forever 21 headband
Target tights
Target shoes