This month I had the pleasure of receiving three different subscription boxes (not including my regular
Stitch Fix
shipment). There always seems to be a mad dash to post them to blogs once they've been received, but I really prefer to try out the products for a week or two and then give my feedback. I thought it'd be a little overkill to break them all into separate posts so instead, here's my monthly roundup of goodies.
♥ ♥ ♥ ♥ ♥ ♥ ♥ ♥ ♥ ♥ ♥ ♥ ♥ ♥ ♥ ♥ ♥ ♥ ♥ ♥ ♥
First up, my
Umba Box
! Umba Box was one of LCH's featured sponsors this month so I was stoked to get to try it out myself. I'm a little bit in love with UB's branding so I knew the contents of the box would be lovely. This box contained the three handmade items that follow...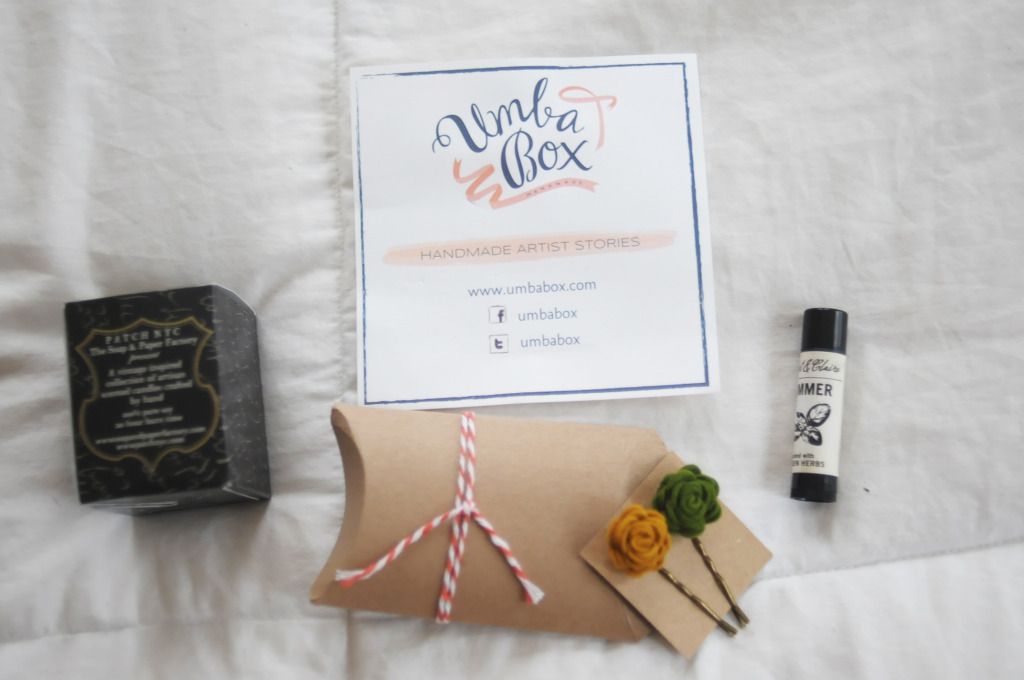 The candle was such a lovely smell, and the little owl on the front made it aesthetically pleasing. And I really loved the little rosette bobby pins. We carry a similar item (albeit a bit larger) in Honeybean, but I loved the petite size (and the color combo!). I wanted to love the chapstick as I'm a chapstick fanatic, but it was Basil flavored and I find that smell to be a little bit overwhelming. A summer herb scent sounds great in theory, but I just think it was too much for me personally. It was intensely hydrating, even though I felt like I had Naan pizza stuck to my face ;) I honestly think
Umba Box
would be the
perfect
gift for someone. Housewarming, birthday, or just because. I can totally see the appeal of buying it for yourself, too, don't get me wrong. But I felt like I was opening a sweet friendly present each time I unwrapped something. (That's kind of the best part!)
You can sign up for your own Umba Box if you're interested
!
♥ ♥ ♥ ♥ ♥ ♥ ♥ ♥ ♥ ♥ ♥ ♥ ♥ ♥ ♥ ♥ ♥ ♥ ♥ ♥ ♥
Now for May's
Birch Box
! This month was Gossip Girl themed and if you follow me
anywhere
you'll know I'm currently obsessed with GG. We just started the first few episodes of season 3 yesterday so I'm totally in the thick of it. I feel like this box was definitely GG inspired so if you're a fellow fanatic (even late to the game like me) then you might like it!
I have to admit I really like the moisturizer. I have naturally dry skin, especially on my face, so this seems to really be nice. The sample size really is a generous amount. I'll use the whole thing up before deciding whether I'll plunk down that cash for a full size version, but I'm a little cheap (ha!). The blendercleanser seems like it'd be a nice product, except
I don't own a beautyblender.
After looking them up and reading all about them, they actually seem like they might be justified, but until then this sample will just go in my sample bucket. The Arquiste perfume is really quite lovely smelling. The sample is great for my purse when I'm feeling like I need a little scent-revival. But without a doubt my favorite in this month's box was the stila eye liner. I love that it's brown and I love the product itself. I doubt I'll run out
anytime
soon but when I do, I'll definitely snag another to replace it!
You can sign up for your own BirchBox here if you'd like
! I really think they're worth the risk at only $10/mo!
♥ ♥ ♥ ♥ ♥ ♥ ♥ ♥ ♥ ♥ ♥ ♥ ♥ ♥ ♥ ♥ ♥ ♥ ♥ ♥ ♥
And last but not least, my newest subscription:
My Glam Bag
. I was
really
on the fence about ever signing up for this one. For one, I follow the Michelle Phan drama (google it if you're interested. There would be too many things to link) on the interwebs, and I'm not really a big fan. Of course this is all just based on what I've read and looked in on, but that's for each person to decide. Still - I had heard good things about MGB so I decided to give it a shot. You get 4-5 deluxe samples in a cute (but tiny) makeup bag each month. Sounds kind of nice, but then I started thinking "What in the
world
am I going to do with so many makeup bags after a few months?!" Anyway, here's my haul...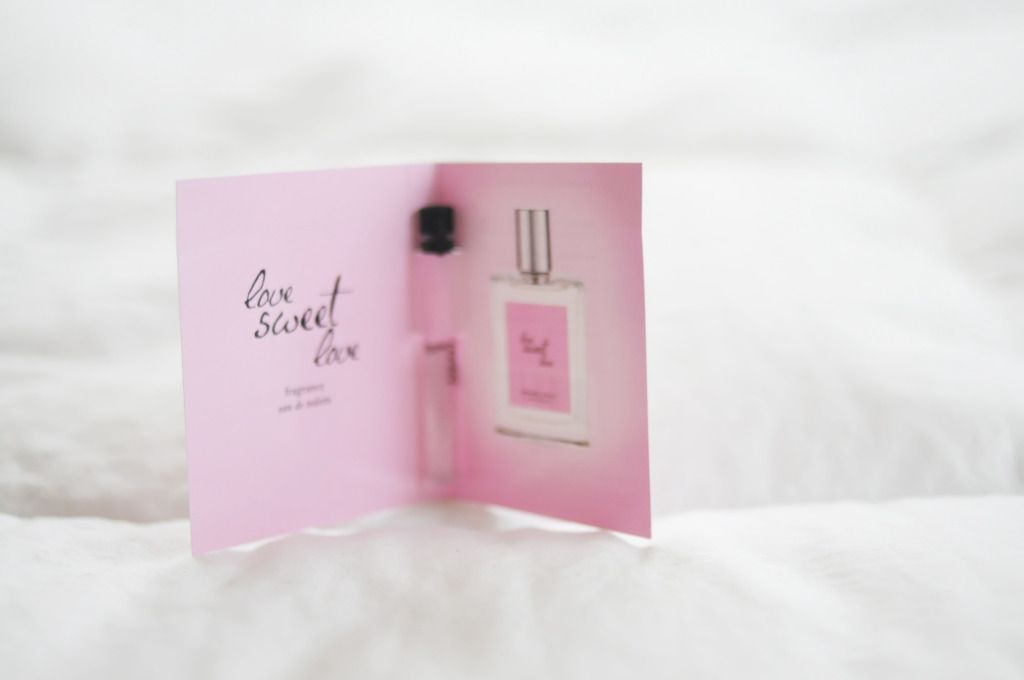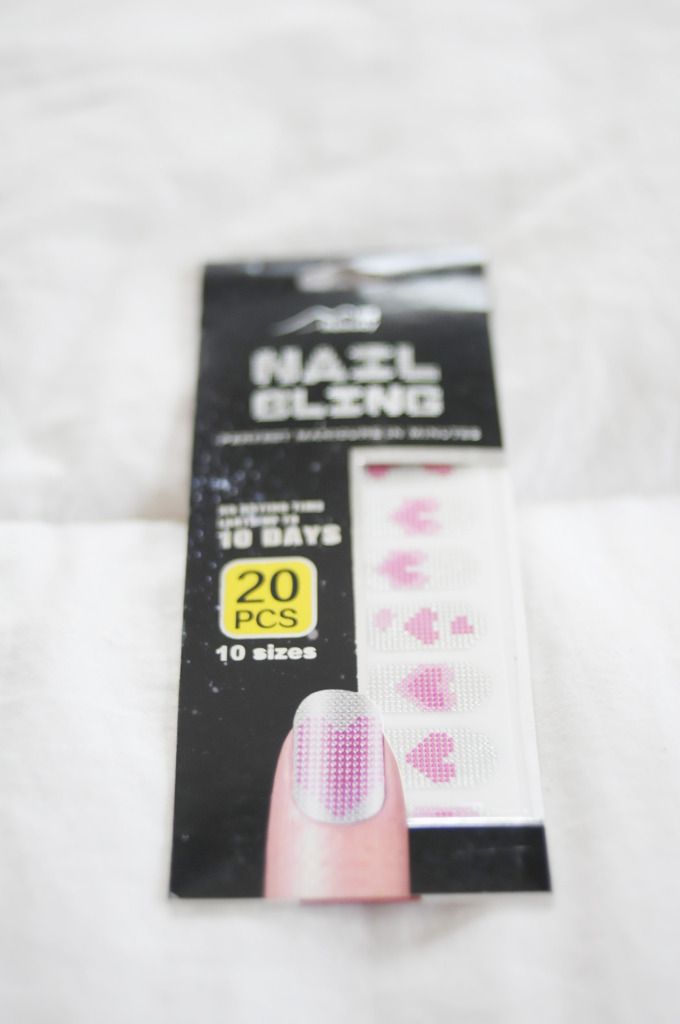 In this box: Philosophy Love Sweet Love Spray Fragrance - Studio Gear Complete Color Lipstick - Miss Beauty Nail Bling - myglam Concealer Brush and Defining Eyeliner Brush
The perfume was a beautiful scent, and probably my favorite thing in the bag (and best of all,
the full size
is not expensive!) The lipstick was sort of a let down because I really expected to love it. The packaging on the lipstick is
awesome.
And I'm a package snob. The tube is a milky soft texture and the box it came in was even nice. The disappointing part was the color. I feel like there are very few women who can properly wear this color, but maybe that's just me! It's not quite a red/burgundy as it may appear... but more of a brown hue honestly. Who knows, maybe I'll end up loving it! It's a bit bold though. The brushes seem good enough and they're getting decent wear thus far. I haven't used the "nail bling" yet because well... usually that stuff doesn't fit well on my teensy little childlike fingernails. Plus I'm not crazy about the design. Overall I'd say this one was a flop but I'm debating on giving it another go for June!
You can sign up for your own My Glam Bag here
! It's $10 a month and seems to be very cosmetic-driven (which I like).
♥ ♥ ♥ ♥ ♥ ♥ ♥ ♥ ♥ ♥ ♥ ♥ ♥ ♥ ♥ ♥ ♥ ♥ ♥ ♥ ♥
So! Do you subscribe to any monthly brands like this? How do you like them? If you got anything that I did, what is your favorite?