It's been a while since
my last large Cocktail Hour post
but here it is finally! Between moving, losing a lot of things in the transition, and not really entertaining very much, I haven't had a chance to make any cocktails except for when I'm at work. I have a running list of ones I plan on sharing here so here are the next 5 in the series!
These cocktails aren't really anything super fancy or over the top... they're just ones I tend to make at work. Undercurrent is my favorite because of the blue to purple ombre effect. Peep below and let me know if you decide to try any! (The drinks are a bit watered down thanks to the Nashville heat. If you make them and they don't look exactly the same, don't worry! Just follow the recipe.)
Please note: If you decide to "Pin" any of these cocktails to Pinterest, please do not copy + paste the entire recipe into the description. Feel free to include the name(s), but please not the whole thing. Thank you!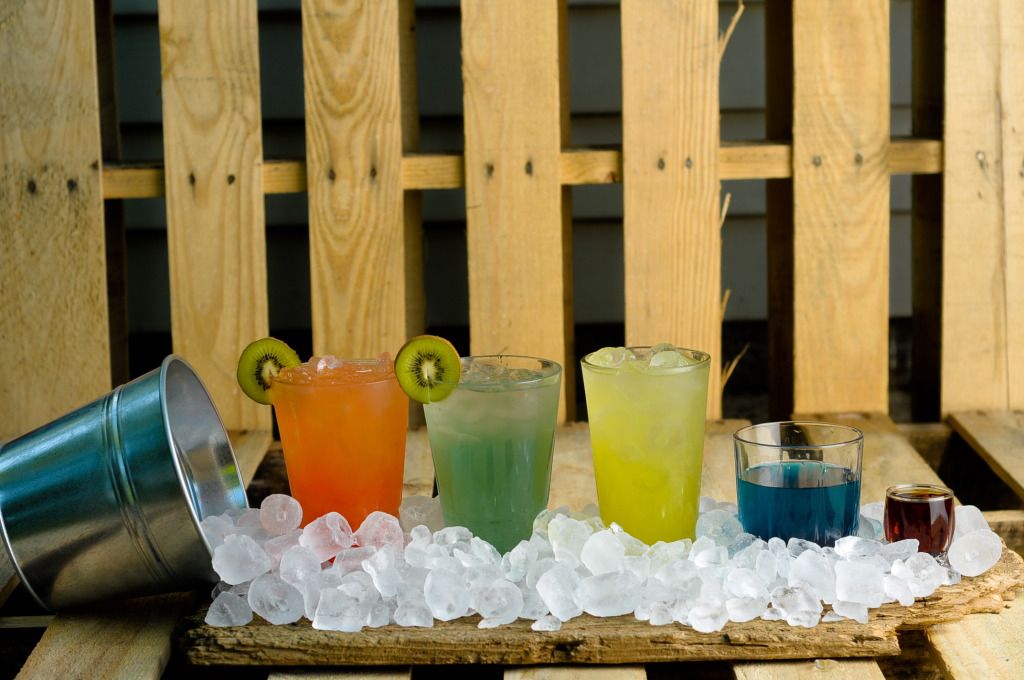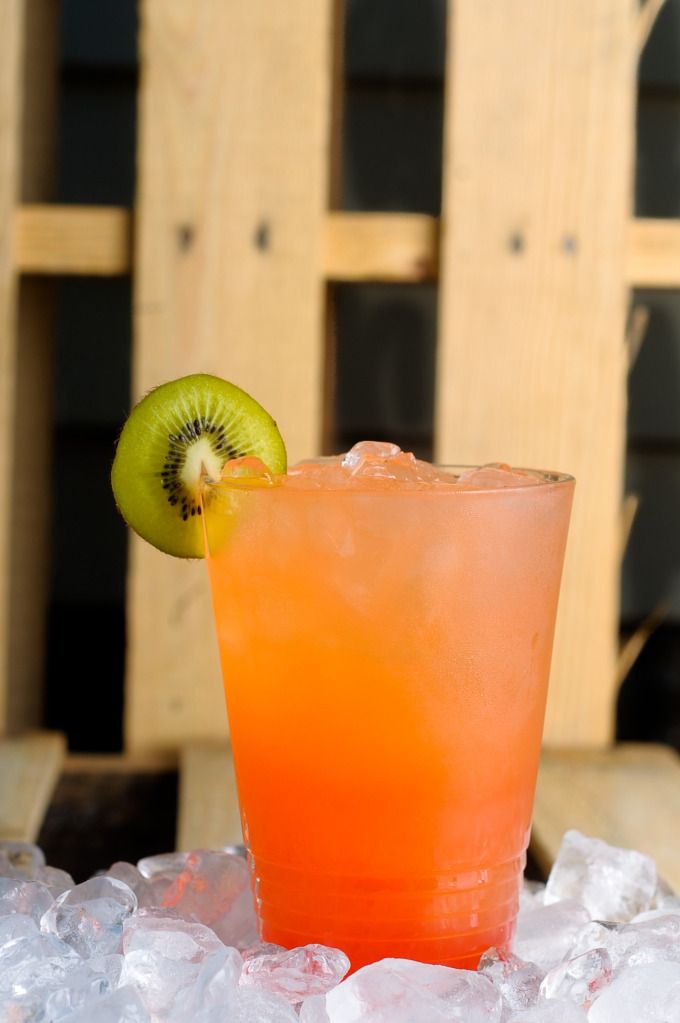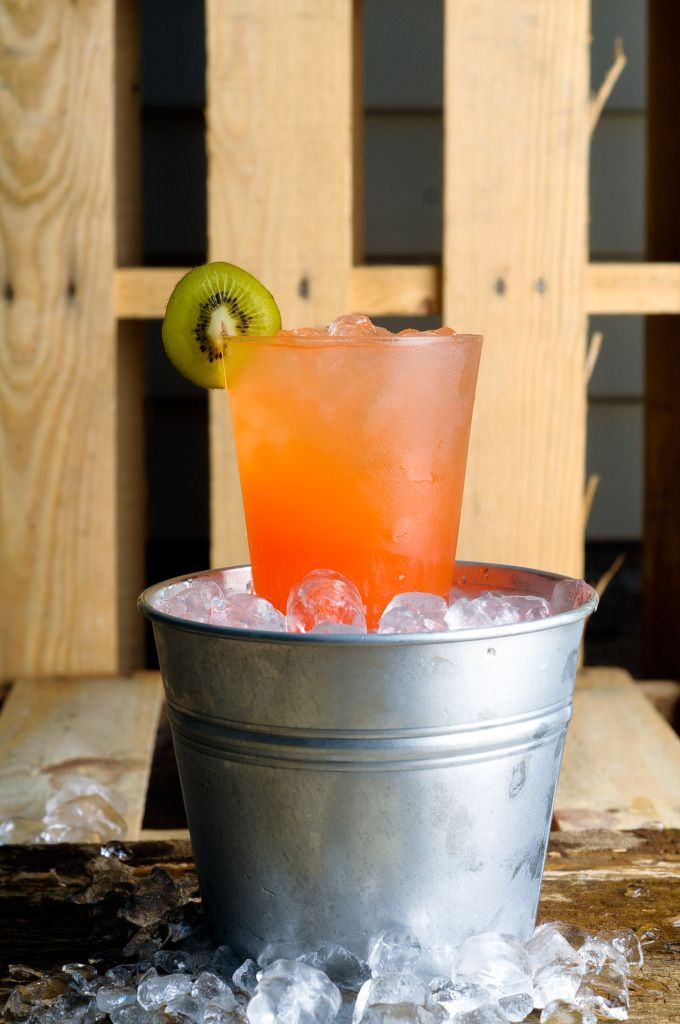 This drink is surprisingly delicious for the ingredients it has. It's good all the while not being too fruity. It's a great alternative to Sex on the Beach (really. There are other drinks out there! :P) It's also really pretty and fades from yellow to red in the glass.
The recipe:
1/2 ounce Banana liqueur
1/2 ounce Raspberry liqueur
1/2 ounce light Rum
Splash grenadine and pineapple juice
Typically garnished with a cherry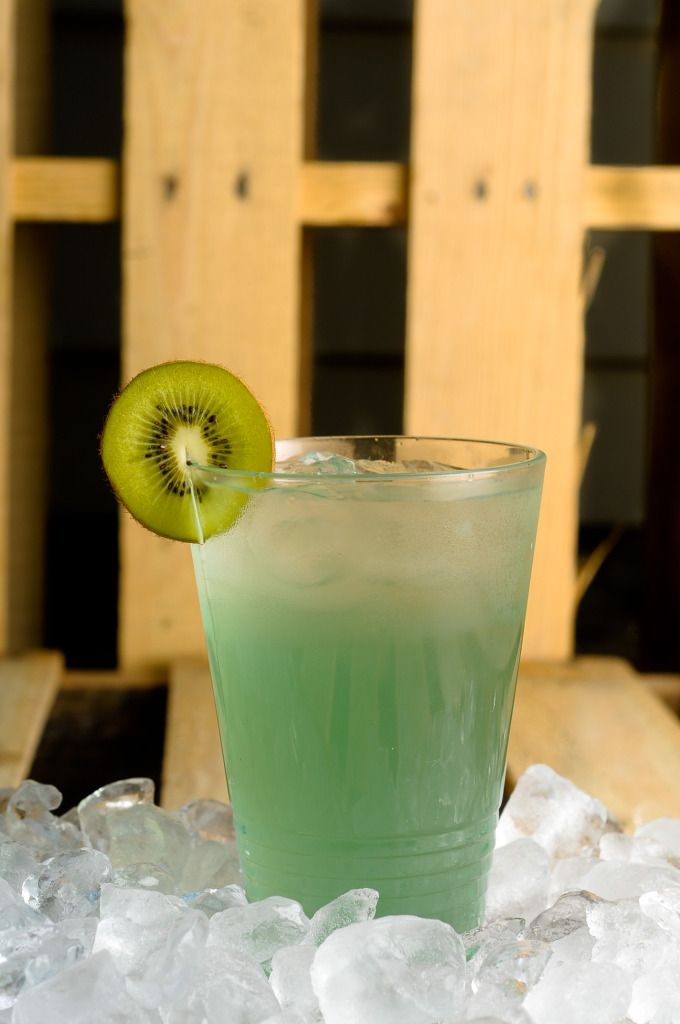 Okay, this one is supposed to be much more blue... but man alive it was squashed by melted ice and maybe a little bit too much Sprite. Even still, this is typically the shot we'll give the (you guessed it!) bride to be during her bachelorette outing. It's fantastic and I highly recommend topping it off with pineapple juice!
The recipe:
1/2 ounce Blue Curacao
1/2 ounce Banana liqueur
1/2 ounce Melon liqueur
Fill Sprite
Typically garnished with a cherry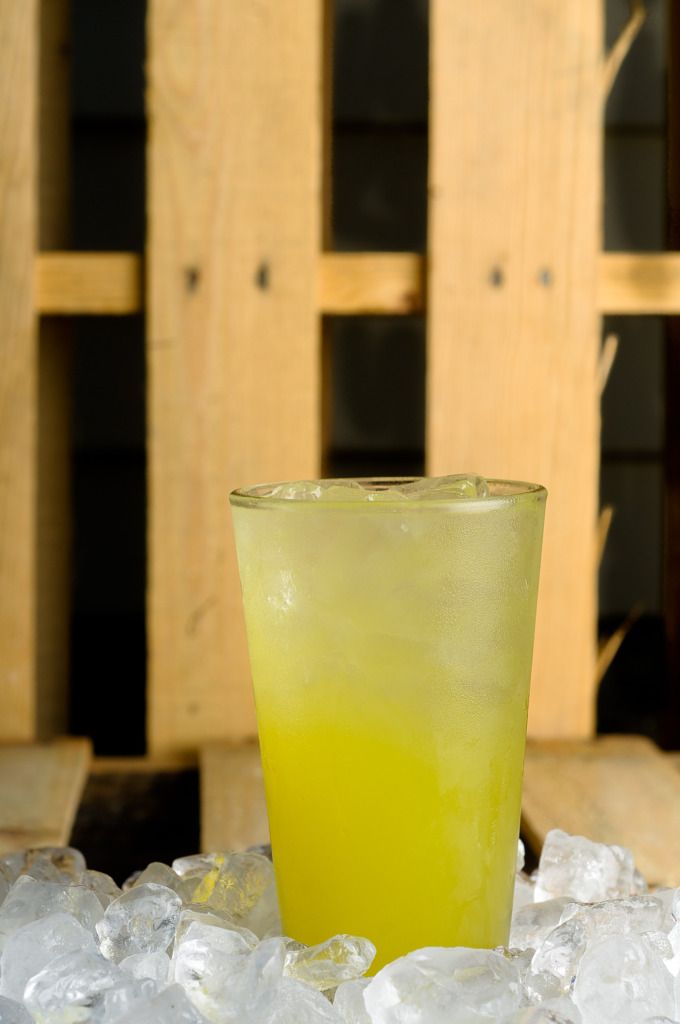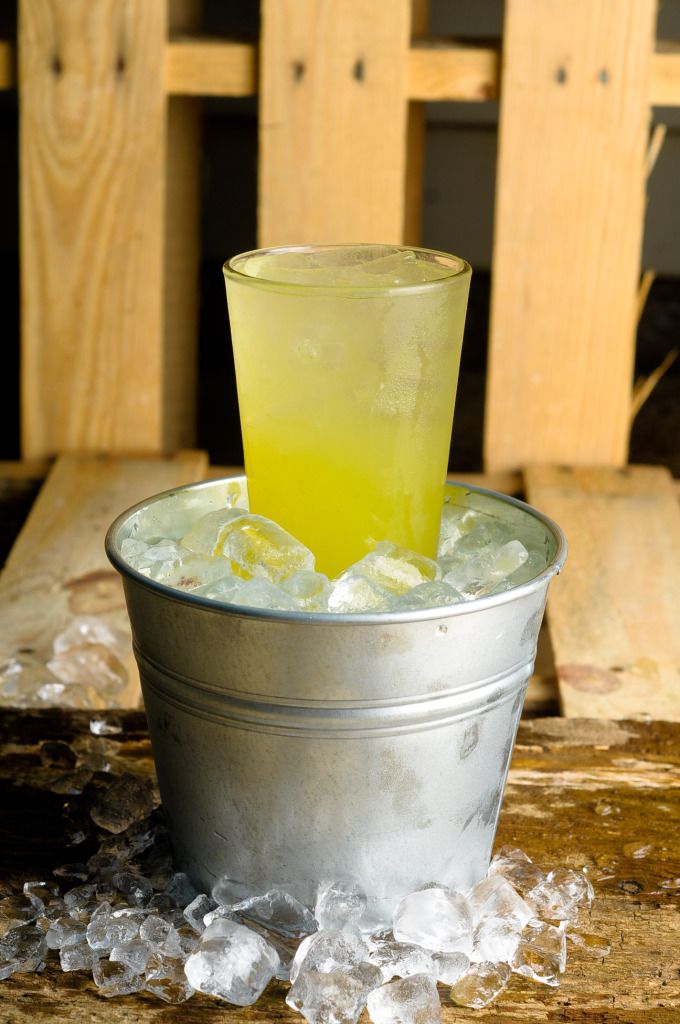 Another one thwarted by melted ice and light! This one is especially good for what's in it... Typically it comes out a smidge more on the green side but it's strange how it's called a Green Dino yet most of the ingredients makes it yellow. Don't let that fool you! This is one of those drinks you have to try in order to form an opinion on it! (It also has about an ounce more alcohol in it so be careful when you're counting your drinks! Take that into consideration!)
The recipe:
1/2 ounce Vodka
1/2 ounce Gin
1/2 ounce Tequila
1/2 ounce Rum
1/2 ounce Melon liqueur
Fill pineapple juice
Garnish with a cherry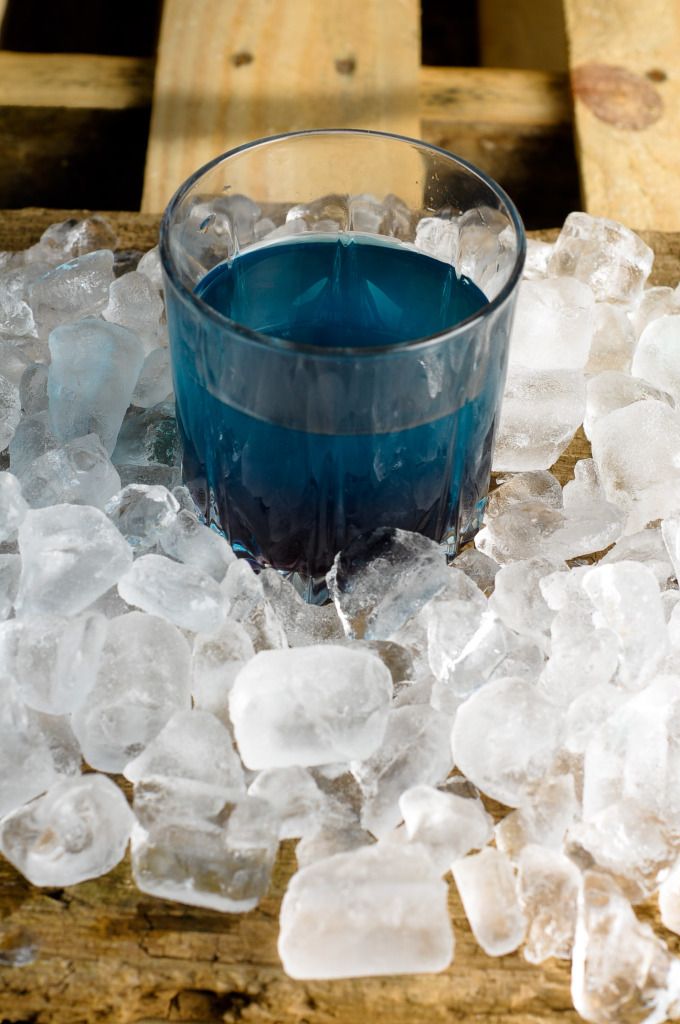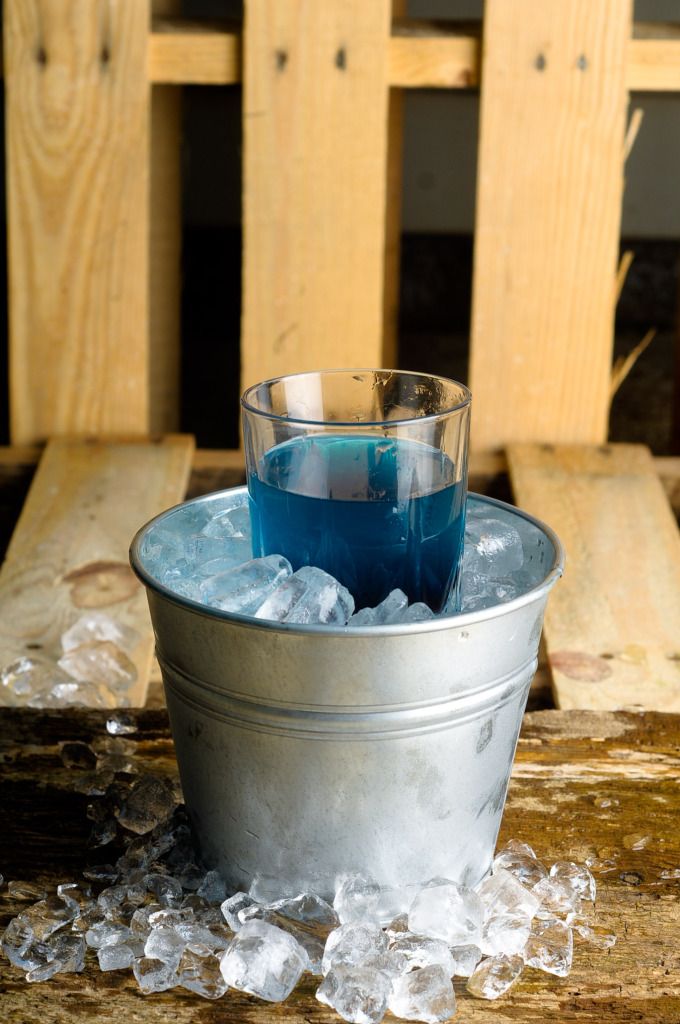 This is one of my favorite shooters to make, for no reason other than I like the color (and I like watching the raspberry sink to the bottom!) It really does look like the sea floor! Make sure you do this one in the order listed! It's a good idea to put the top 4 ingredients (all but the raspberry) into a shaker, and chill it. Dump it into the glass and then carefully add the raspberry at the end! You can also easily make this into a sippable (Is that a word?) drink by just adding ice. Revolutionary, I know!
The recipe:
1 ounce Cherry Vodka
1/2 ounce Blue Curacao
Splash Sweet + Sour mix
Splash Sprite
1/2 ounce Razmatazz (it'll sink)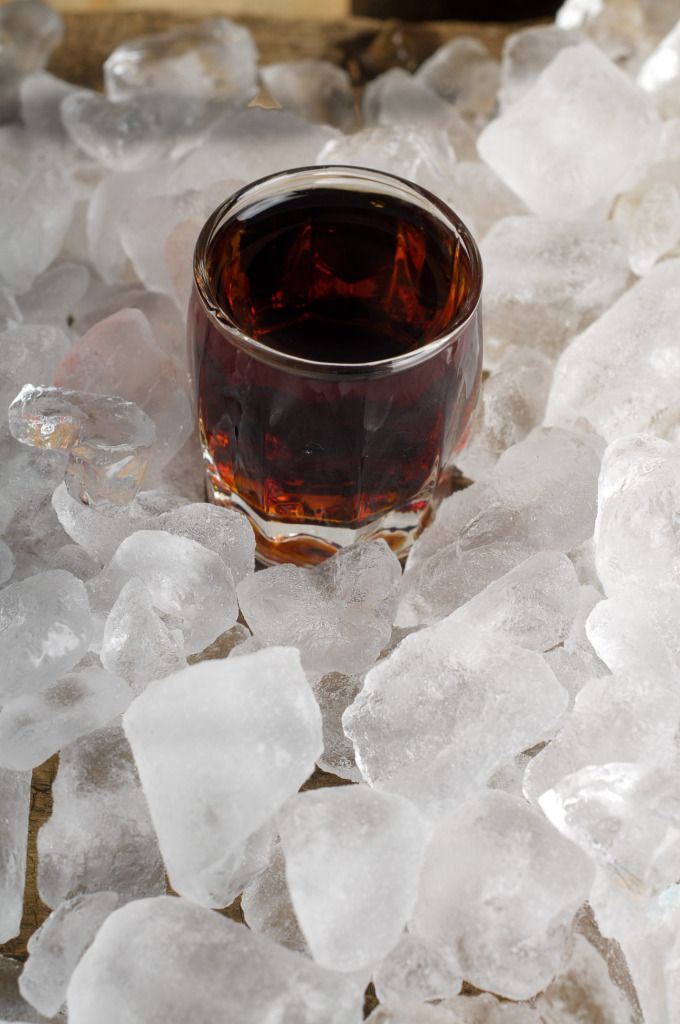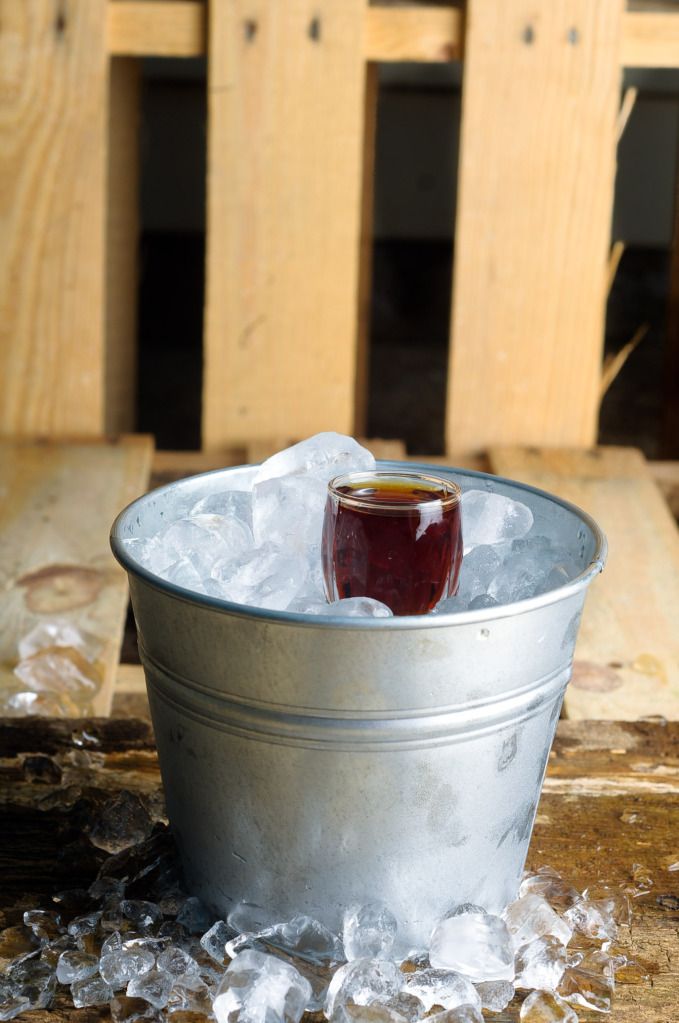 I think these are one of the grossest things ever. Why am I including it? Because not everyone feels the same. I've had my run-ins with Jager and let's just say we're not friends. And I hate any and everything peppermint flavored. It was basically not meant to be for us. But plenty of people at my bar love it and that's why it's worth sharing. If you've got an iron stomach, go for it!
The recipe:
3/4 ounce Jagermeister
3/4 ounce Peppermint Schnapps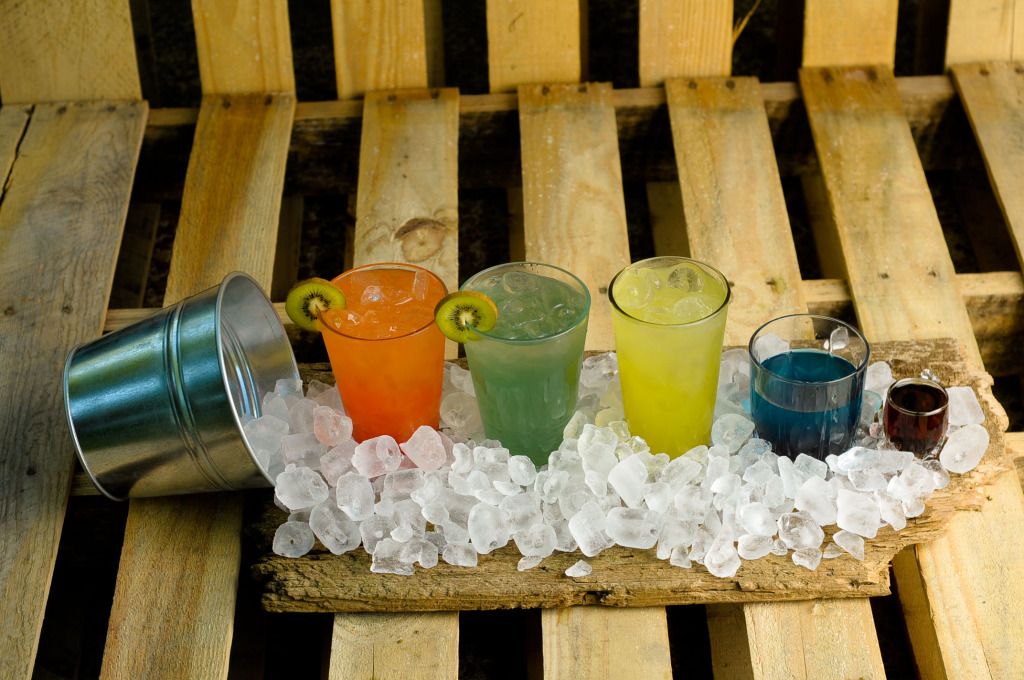 ♥ ♥ ♥ ♥ ♥ ♥ ♥ ♥ ♥ ♥ ♥ ♥ ♥ ♥ ♥ ♥ ♥ ♥ ♥ ♥ ♥ ♥ ♥ ♥ ♥ ♥ ♥ ♥ ♥
Well that'll about do it for this installment of Cocktail Hour! If you missed the first (real) installment, feel free to
CLICK HERE
! Let me know if you made any of them! Or any of these! And always please be smart when you're drinking! I probably sound like a mom but I see it
every single weekend...
Some people can be really irresponsible or even just get swept up in a good time. Don't rely on the bartenders to count your drinks for you! Be smart and be safe! And if you want to maybe get a little angry at me, feel free to read
my Bar Etiquette post
. That's always a fun one to ruffle some feathers. ;)
I have a few more posts worth of drinks written out to make and shoot over the upcoming weeks. I promise not to go several months like this time around!
Again, please do not copy + paste the entire recipe into the description on Pinterest. Please only include the drink name(s) and/or your own description! Thank you so much!