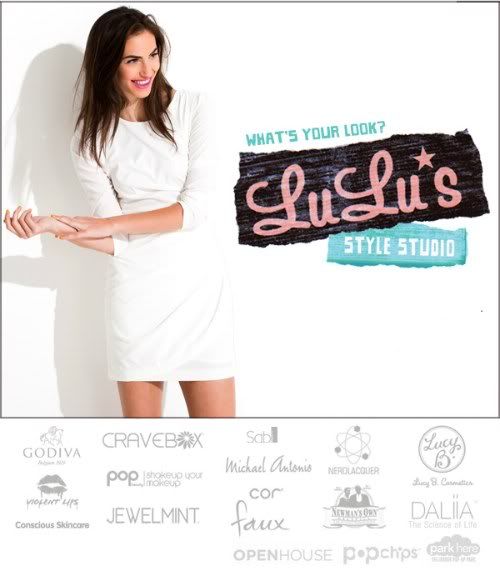 Calling all bloggers! One of LCH's favorite sponsors ever, LuLu*s, is throwing a styling event and wants YOU to be there! Join them for an exciting and free Fashion Week event in the heart of Nolita! Set in the beautiful Openhouse Gallery, this event, Style Studio, will feature tons of free LuLu*s merchandise in 5 of the hottest styles: Vintage-inspired, Edgy, Vixen, Sweetheart and Uptown Prep! With top bloggers representing each style, you will get the opportunity to discover your personal look and then get styling advice from your favorite blogger! Everyone takes home a special piece of their choice! With giveaways, prizes, food, drink, and more, this will be a fun-filled fashion event to remember! I only wish that teleportation existed... C'mon, it's 2012 already!
The event is free, free, free and you get some LuLu*s swag! There are seriously zero excuses for you to miss this if you're in the greater NYC area! You must go and tell me alllll about it!
CLICK HERE to RSVP for the fun Friday night event!
Have you ever gone to a brand-hosted blogger event? Dish in the comments below! xo