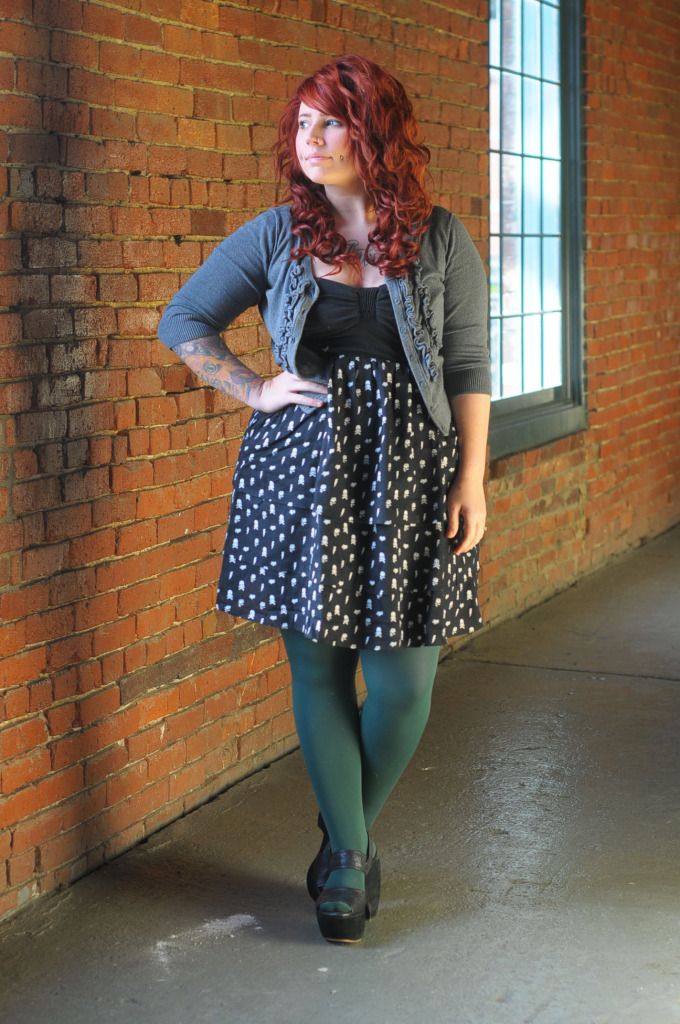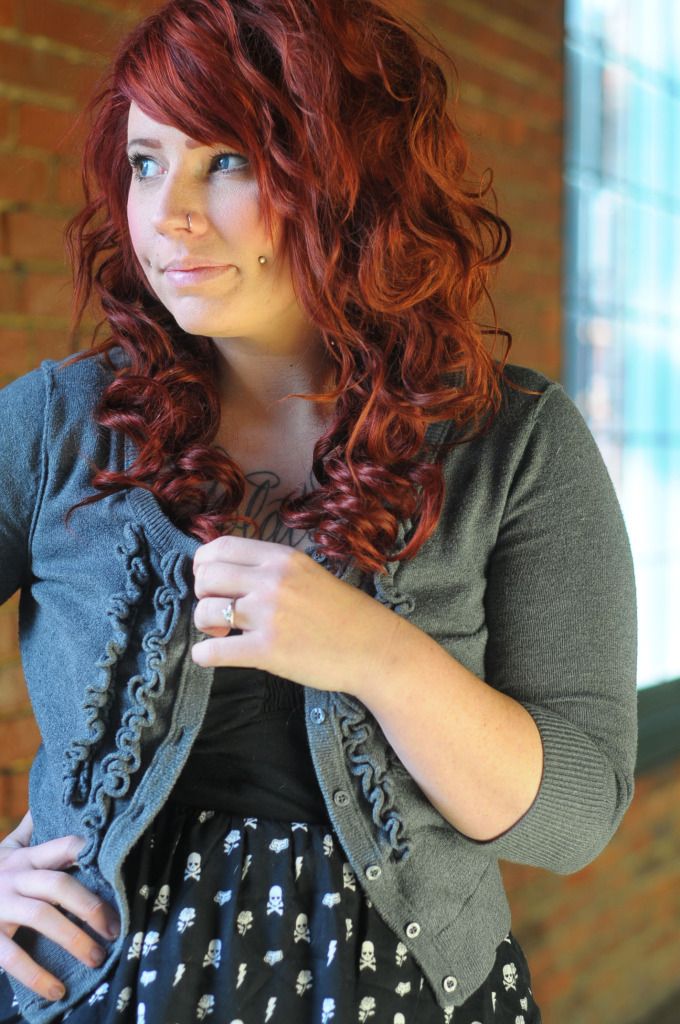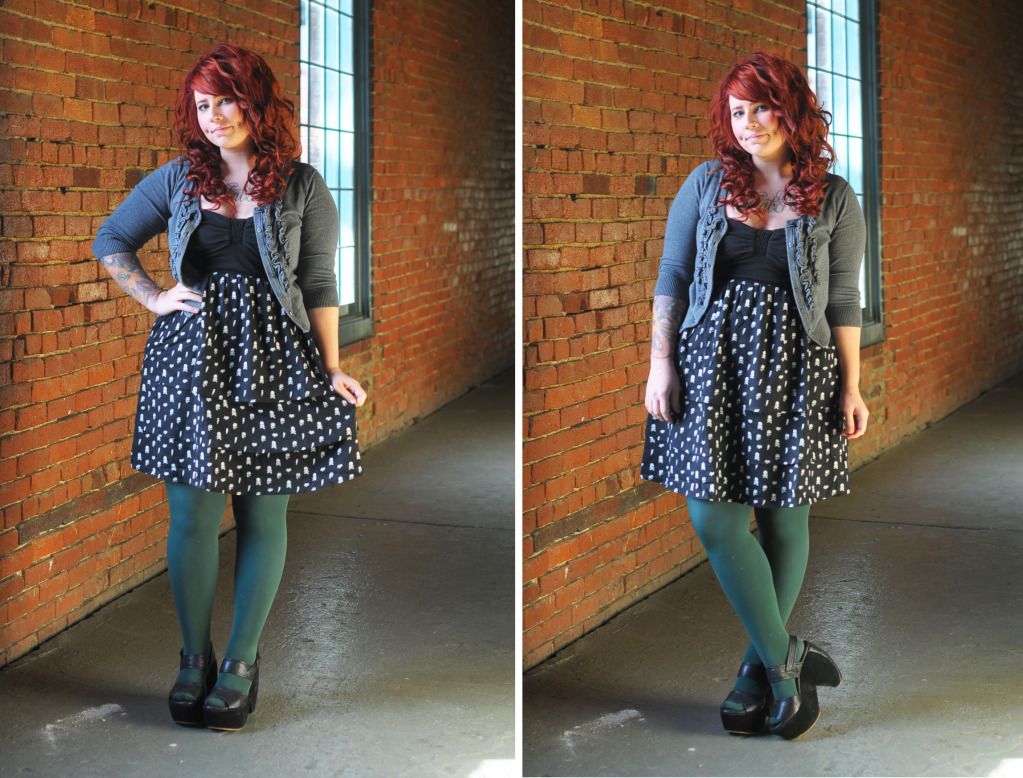 Ah, an outfit post! I feel like I shoot (and show) outfits in weird bursts. Well, less weird bursts and more like "only when my hair looks kind of decent"... I can curl my hair with my wand and it'll last for a handful of days. Then I pack as many outfits in as possible to stock pile. Does that make me a bad blogger?! haha I'm trying to gather up stuff for posts all next week while we'll be busy moving. Sometimes scheduled posts come in handy!
I snagged this dress on super sale via
PLNDR
last week and I wasn't expecting to like it as much as I do. It's black, tiered, and FOX... three things I don't tend to seek out. But it's one of the only dresses I have in my wardrobe that I'd feel 100% comfortable with sans tights. It's
such
a great length! What is with brands today making dresses that barely cover your backside?! Maybe it's just that I have a rather... uh... generous... backside?! :P I thought black on black on black would be too much so I opted for some hunter green tights.
My Gee WaWa "Flora" wedges
probably wouldn't be most people's first choice of footwear, but I like the chunky balance. I wore this out and about yesterday to have coffee in East Nashville with
Maya
. Lovely conversation as usual. Afterward we popped into UAE and fawned over Betsey Johnson dresses,
then
feelings of frustration that my iPhone is in the hands of a "fixer person" yet again quickly followed. I got a new iPhone on Sunday (finally!) after mine malfunctioned on Friday. Then I wanted it turned into a pink iPhone and they can't seem to get it to work properly. Here's to hoping I get it back soon (I'm sure you're
all
tired of hearing me whine about that silly phone!) I think the universe is telling me a pink iPhone is just silly.
Today is a day of designing (always!) and packing. Also - Mike's grandpa isn't fairing all that well currently so any well wishes/prayers/positive thoughts would be most appreciated. He's the sweetest man in the whole wide world and we're really rooting for him. He's a tough cookie though, so we're just here cheering him on!
Here's to another working weekend! Hope it's a rad one for y'all xo
Target cardigan
Target tights
PS; The dress above is still on sale at PLNDR for only $20!
They also have the black + purple one I got marked down to $25 + a few others for $15! Believe me when I say it's such a fabulous frock! (
Junkyard Biker Black Check
//
Junkyard Biker Purple Check
) Annnnddd Motel + BB Dakota is on sale right now. I die.
PPS; I don't know what was so interesting out that window. Sometimes style blogging is so awkward.