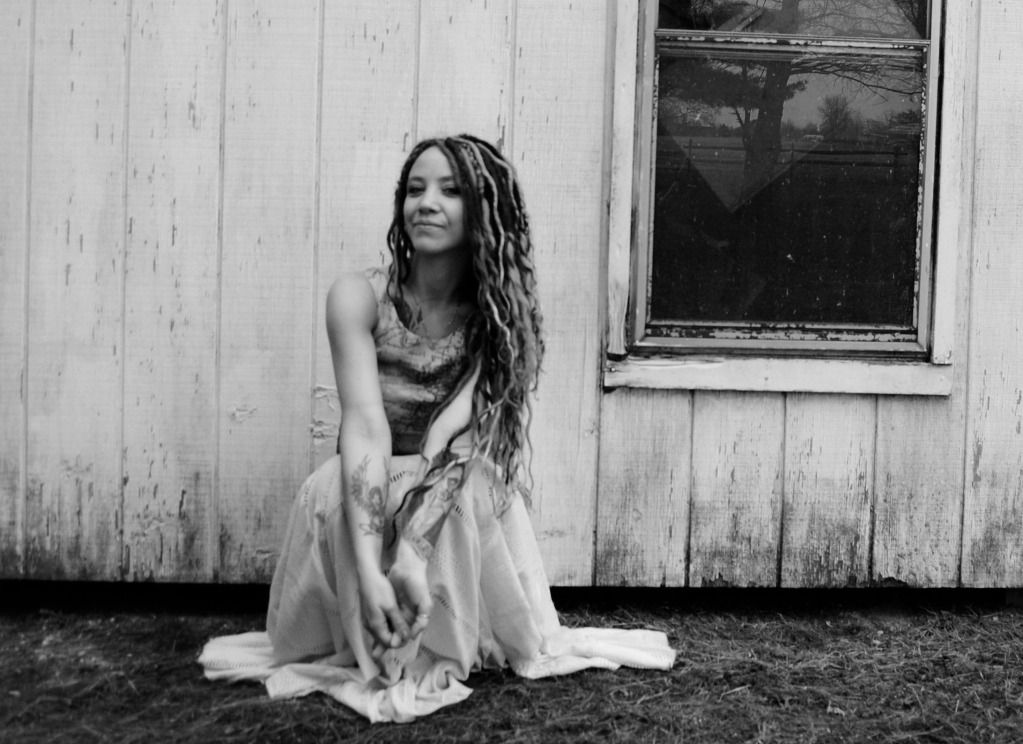 Hello friends! My name is Krista. I'm popping over from
Saturated Canary
today to guest post on Little Chief Honeybee... one of my all time favorite fashion blogs! So excited to be back here sponsoring Kaelah! Love this chica!
When I started to think about what topic to write about, instantly 'dresses' came to mind. Which is kinda appropriate, seeing how Kaelah loves them so. (And rocks them, like, so perfectly!) My style is a little more boho/hippie. I love.love. long skirts and layers. Patterns. Maxi dresses. Skirts worn over dresses. Dresses worn over skirts. You name it, I've probably tried it:). While I love short and sweet dresses on others, I'm not always comfortable in them. So I usually opt for the longer variety.
Have you ever seen a dress and just HAD TO HAVE it? Like. Without looking at the price tag or size or length-- because they really didn't matter-- you just knew this dress is made for me? I literally got chills when I saw Modcloth's new Cartography dress for sale on their new arrivals page. I love maps...love old world style...This dress was made for me! (I think I broke out into a sweat as I went through the various payment screens...hoping it wouldn't sell out before I claimed my size!) It's a bit shorter than I like...and I don't know that I'm a big "shift" style dress fan. (I prefer something fitted or completely flowy.) But it didn't matter. I needed it. (Yes. needed it. to survive.) I think it appealed to me because the print was different and so eye catching. The shape was a nice silhouette. And the price. Well, like I said. It was a matter of life and death-- so I bought it.:)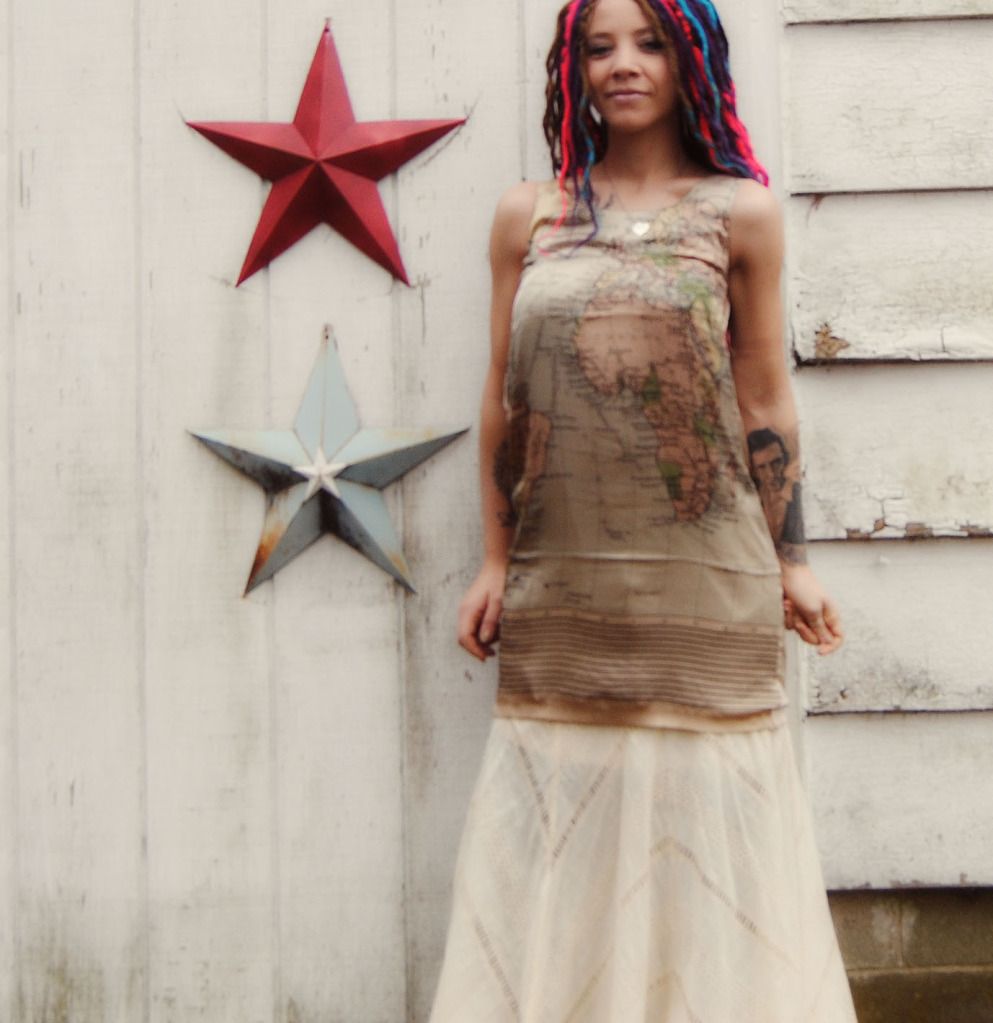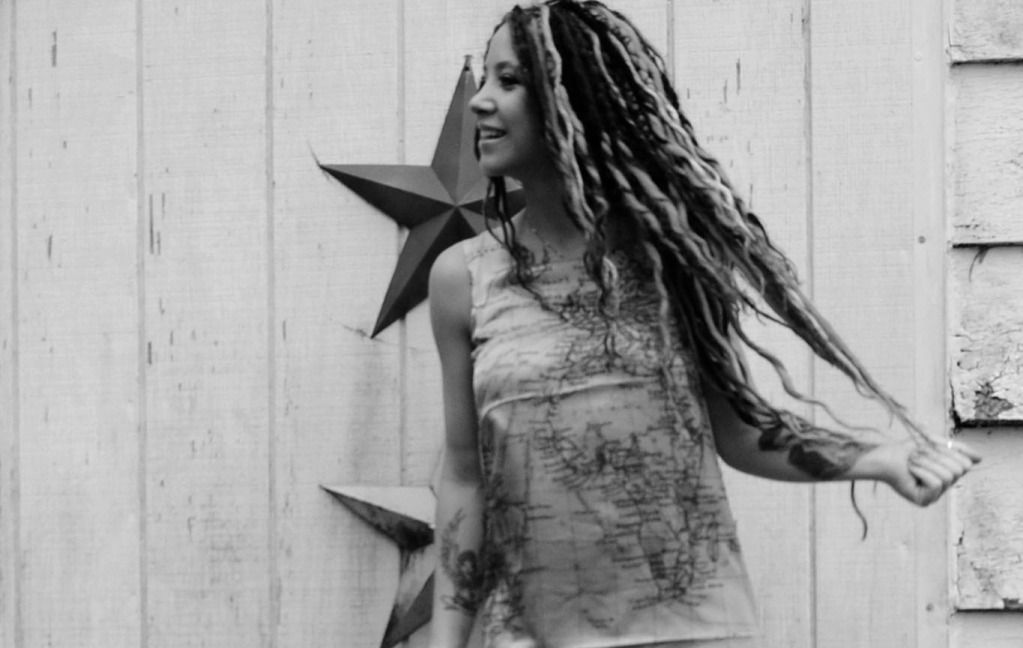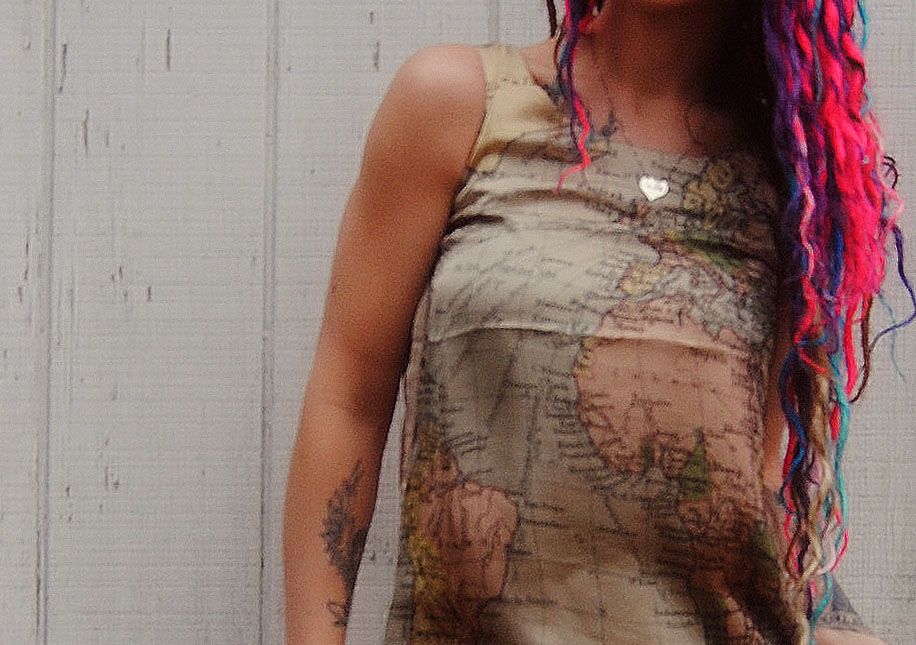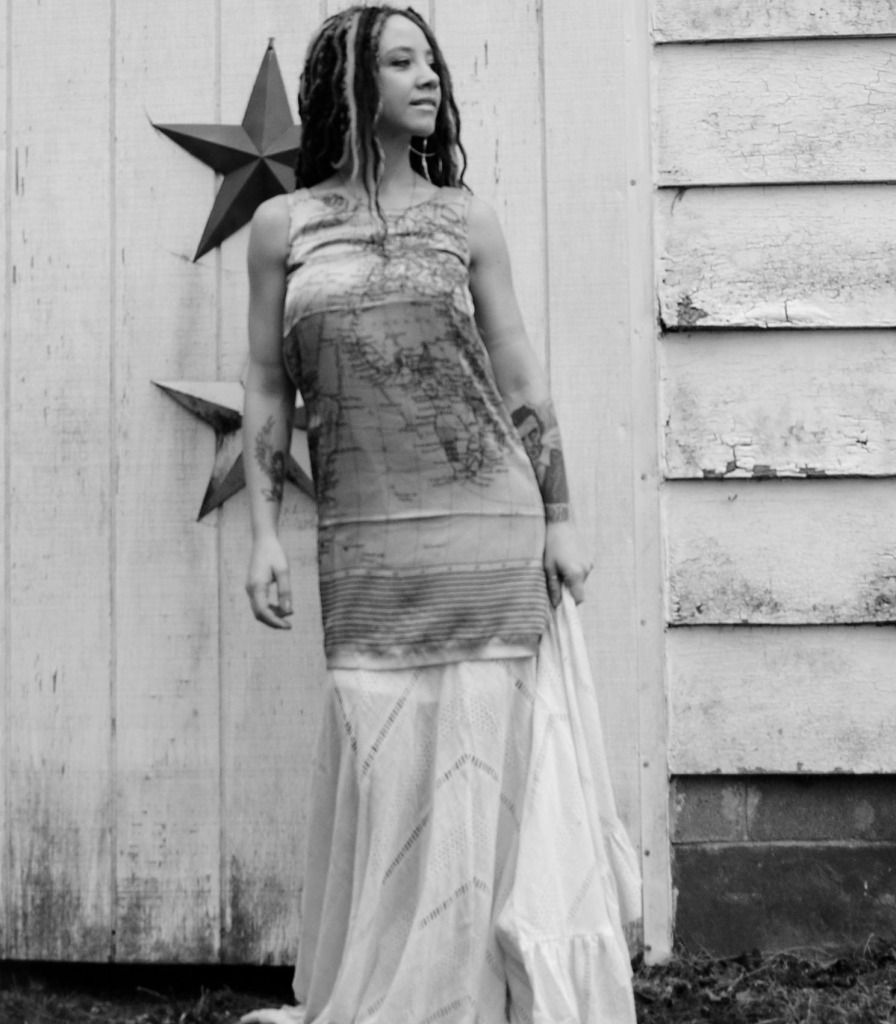 It is versatile enough to add a layering skirt underneath. I think it would be perfect under a cardigan with tights, too. Or, even layered over a pair of flare jeans. It's my *most* favorite dress ever. I'm officially in love :)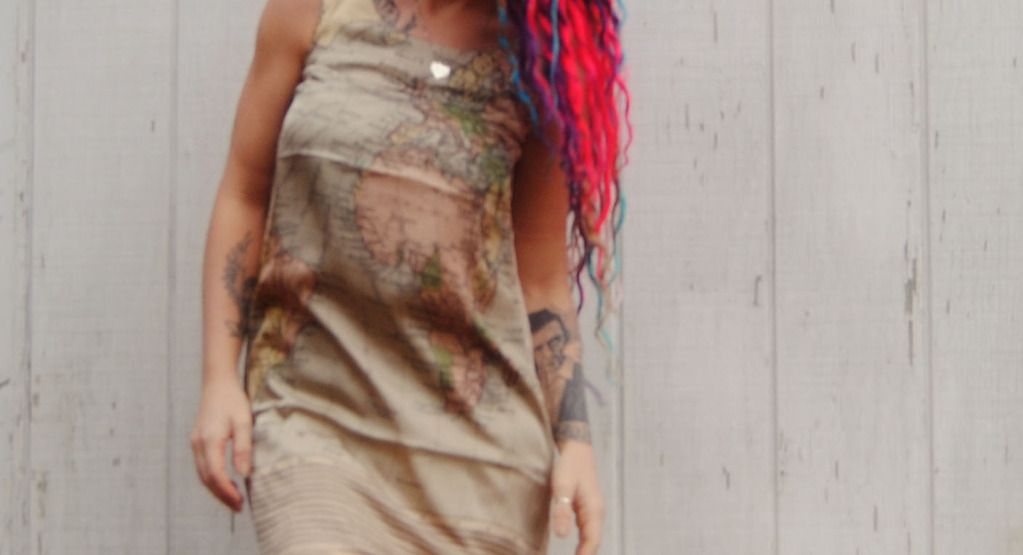 Have you ever had one of those moments with a dress? Where your world stopped and you just knew it was made for *you.* It sounds kinda silly, but the 'dress girls' out there will know what I mean. I'd love for you to stop by my blog and leave your dress links! I feel a pretty dress post coming on! (I'll post my favorites and link back to you!)...So, please stop over and say hello! I love making new friends!:)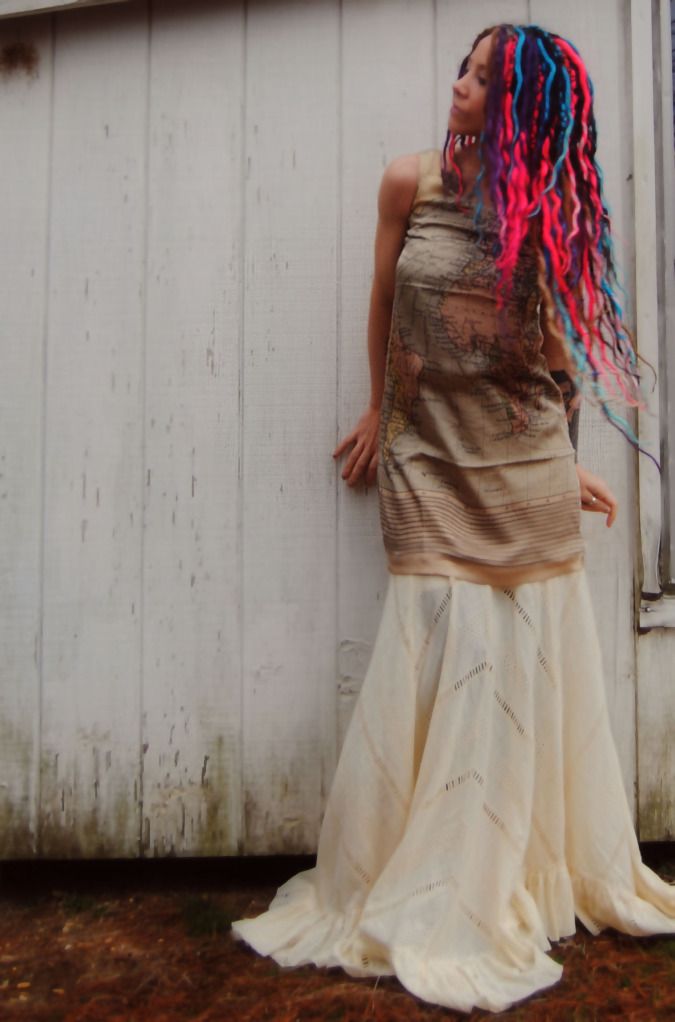 And my dear Kaelah, thank you for having me again. You are my blog crush;). I love everything about your style and personality. You're gorgeous, lady!!
It's always a pleasure having Miss Krista over here on the LCH blog! She has this zest for life and a total sweetness that is so genuine and sincere. And would you be wowed at the fact her 6 year old son took these photos?! I know! I die. Love love love her. Pay her a little visit and say hello! (You can read her other outfit post + a guest post about her dreads, too!)