It's supposed to be a really beautiful day today here in Nashville and I'm excited about sharing the evening with friends! It's a day worth celebrating so here's my favorite awesome things from this week! Enjoy!
♥
this
high maintenance pug refused to walk in the rain... haha ♥
♥ this is what our kitchen would look like if mike had no say haha ♥
♥
these
incredible
paintings by Collin Chillag! ♥
♥ this simple yet adorable nail design ♥
♥
these
skeleton chairs! ♥
♥ i'd kill to have this (in pink!) or a dining booth in my kitchen! ♥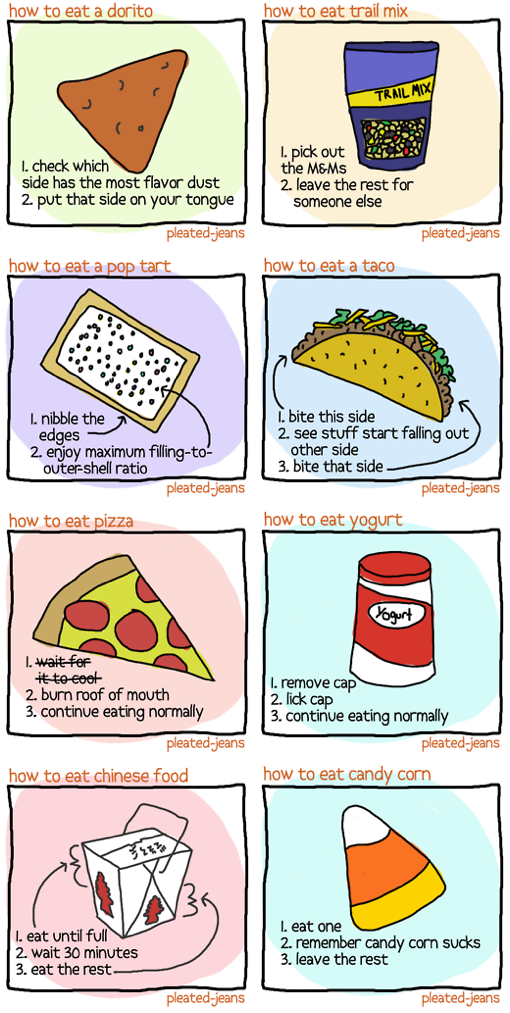 ♥ i feel like they wrote
this
while watching me eat the things above ha! ♥
♥
this
amazing tattoo by zack spurlock ♥
♥
these
vintage camera pillows! ♥
Other awesome things:
// Diana just posted
this
on Twitter and it's brilliant! You know, if your mom is always telling you to "call when you get there"... I know you're reading this mom! ;) I always forget but here's an easy way to keep your mom informed... if that's your thing.
//
These black + gold Jeffreys
are on mega sale and I'm thinking they'd look nice in my closet... *sigh*.
These salt + pepper shakers
would look really nice with my growing collection. I've been visting local book stores to snag
this book
! Elle has it and it's
awesome!
And even though I have so many sewing books, I wouldn't mind snagging
this one
, too!
//
Our dear friend Heather
is helping raise money for her cousin Kristy who needs a kidney transplant. She has to have $5000 by the end of the month and they're
so close!
I've shared Kristy's fund on here before and y'all were so wonderful! She's only $800 away from her goal, with an entire month to make it! Any spare change really helps!
CLICK HERE
to find out how you can help!
// I've been listening to a lot of "throwback" music lately and yesterday was all about Savage Garden. Here's a little playlist if you want to indulge like me. (Today it's Panic! at the Disco... Don't judge me.)
What are you loving this week?