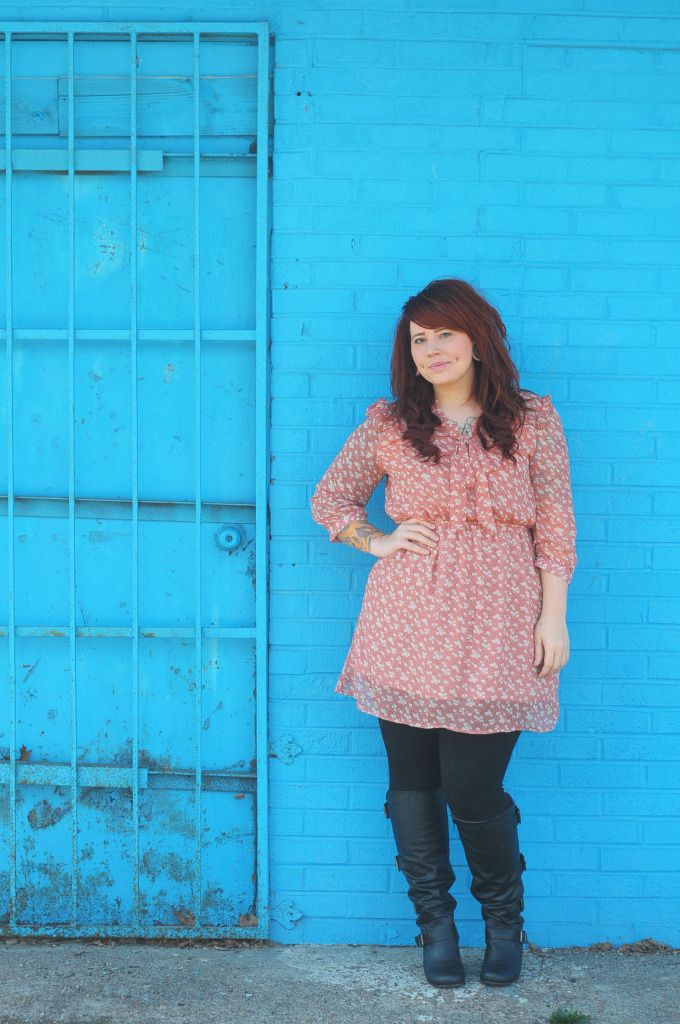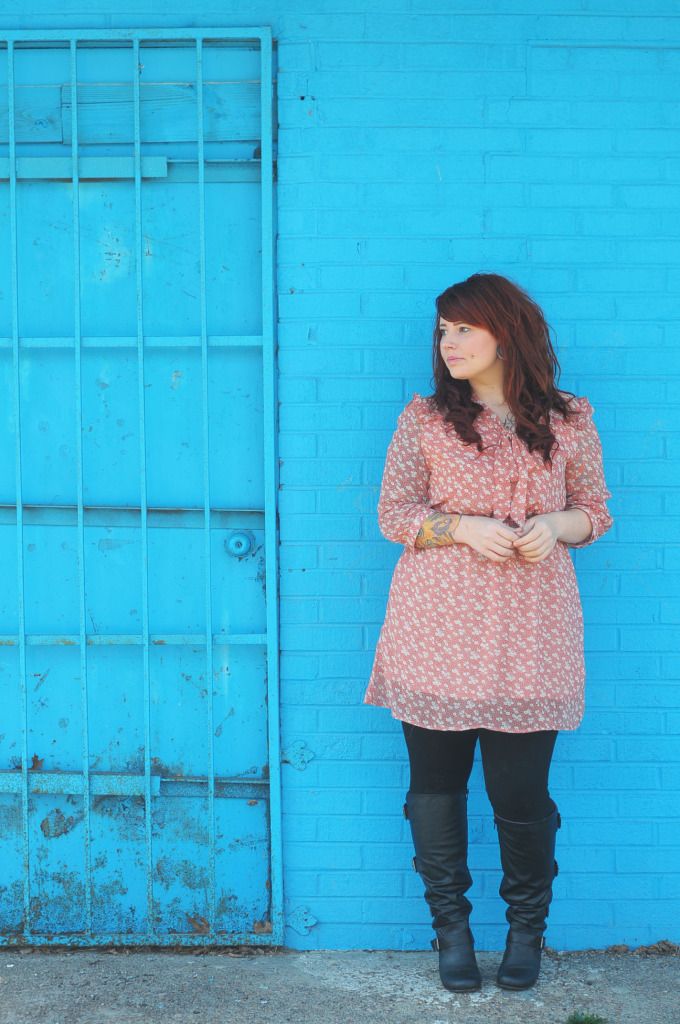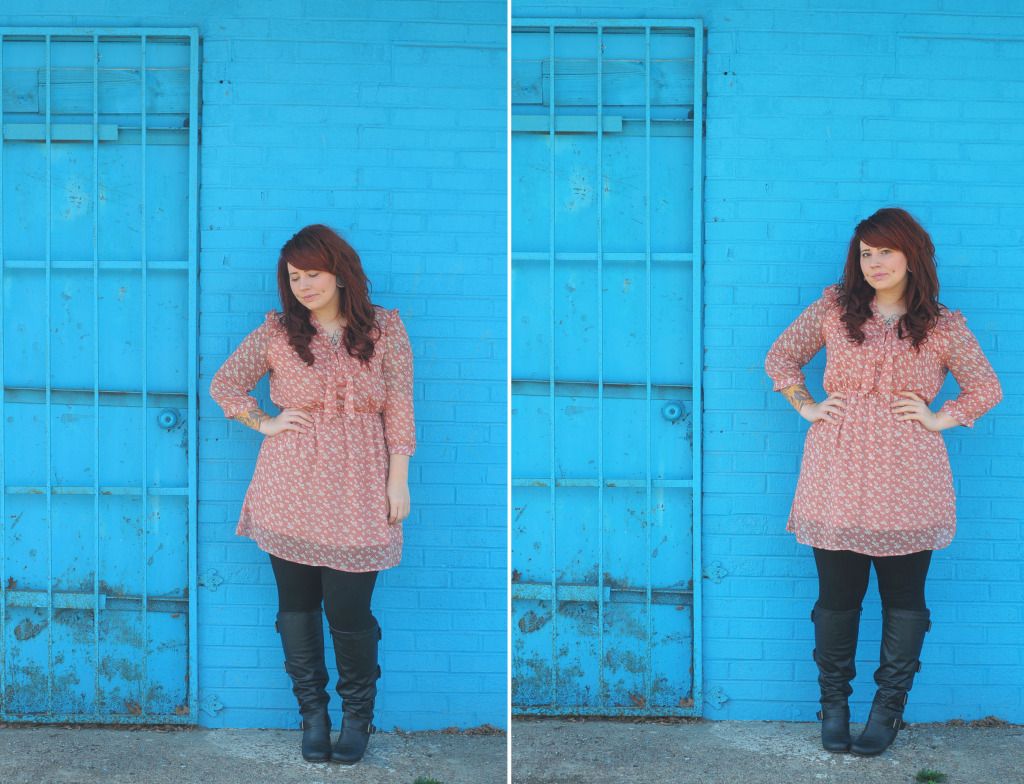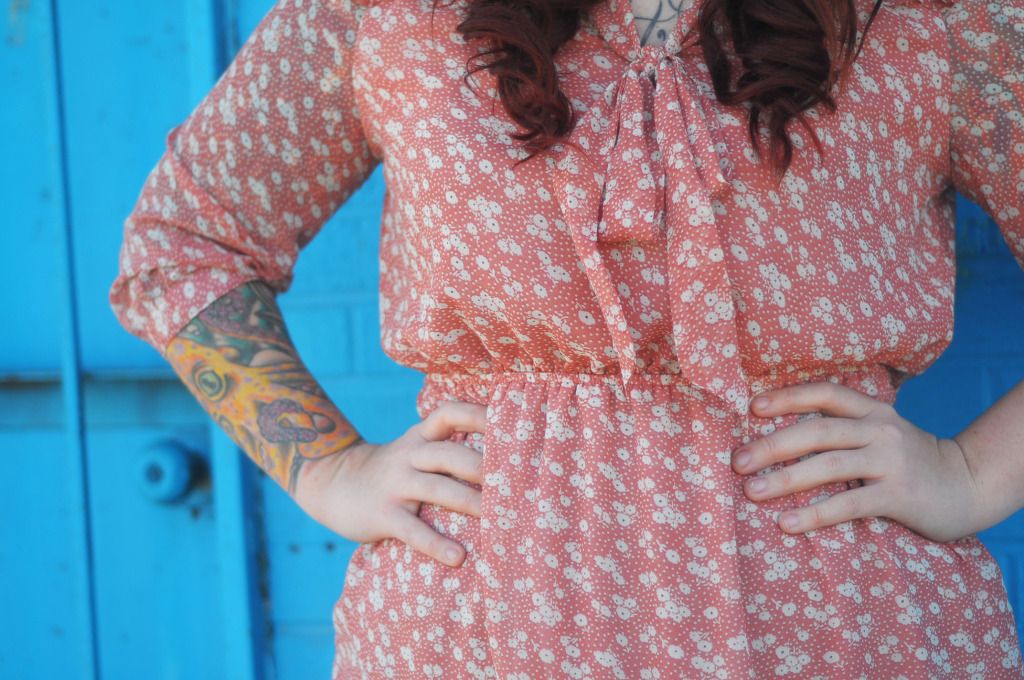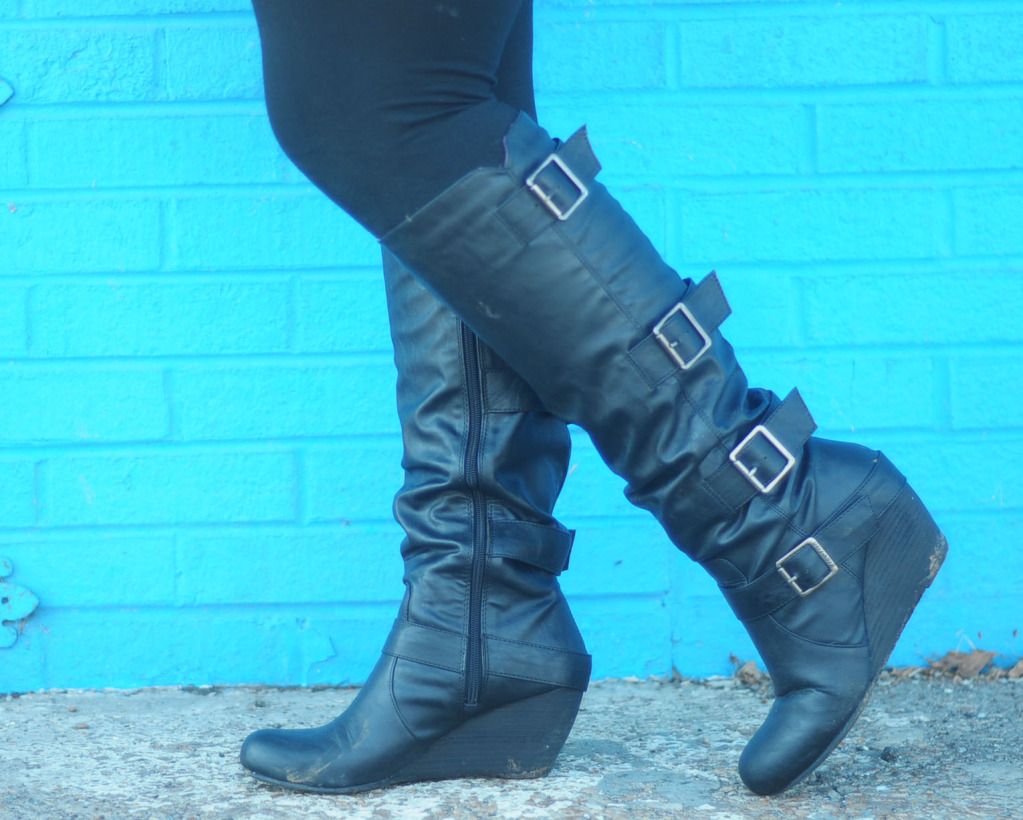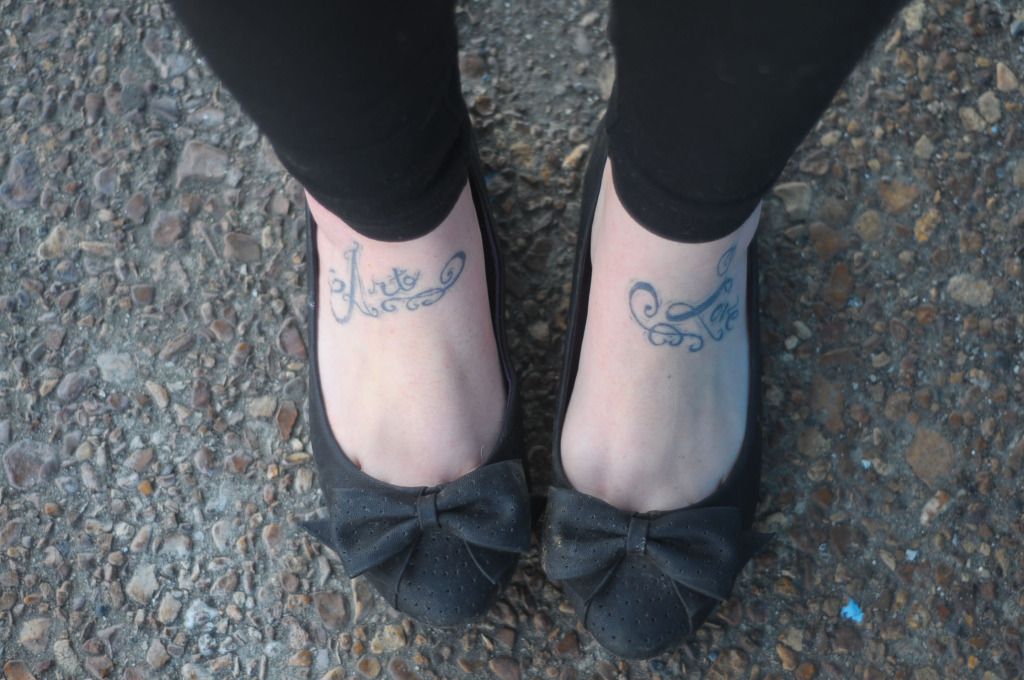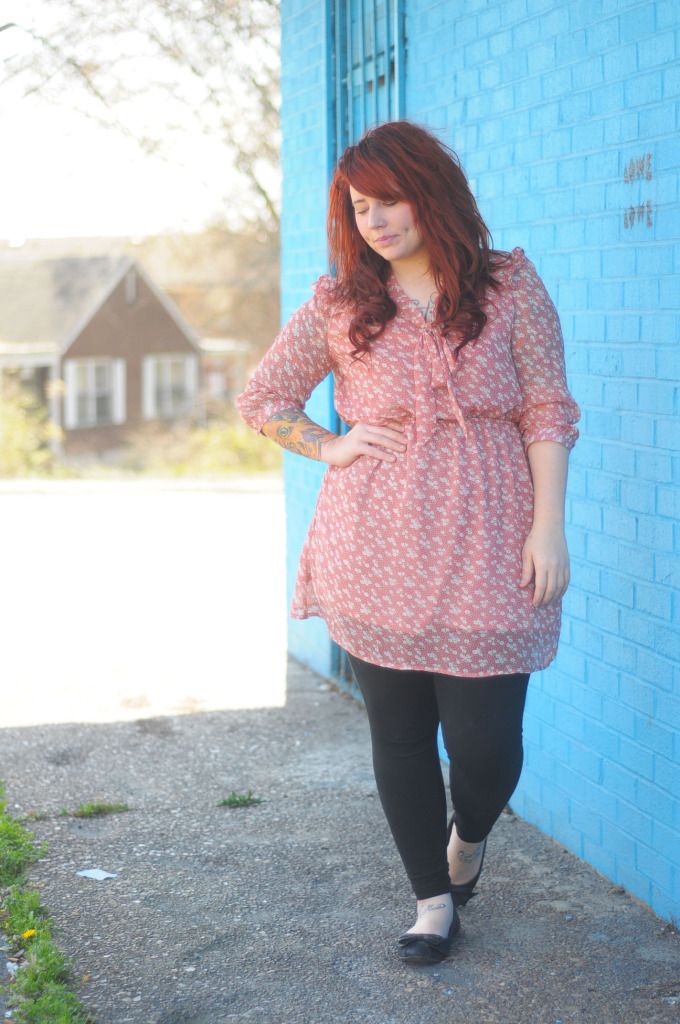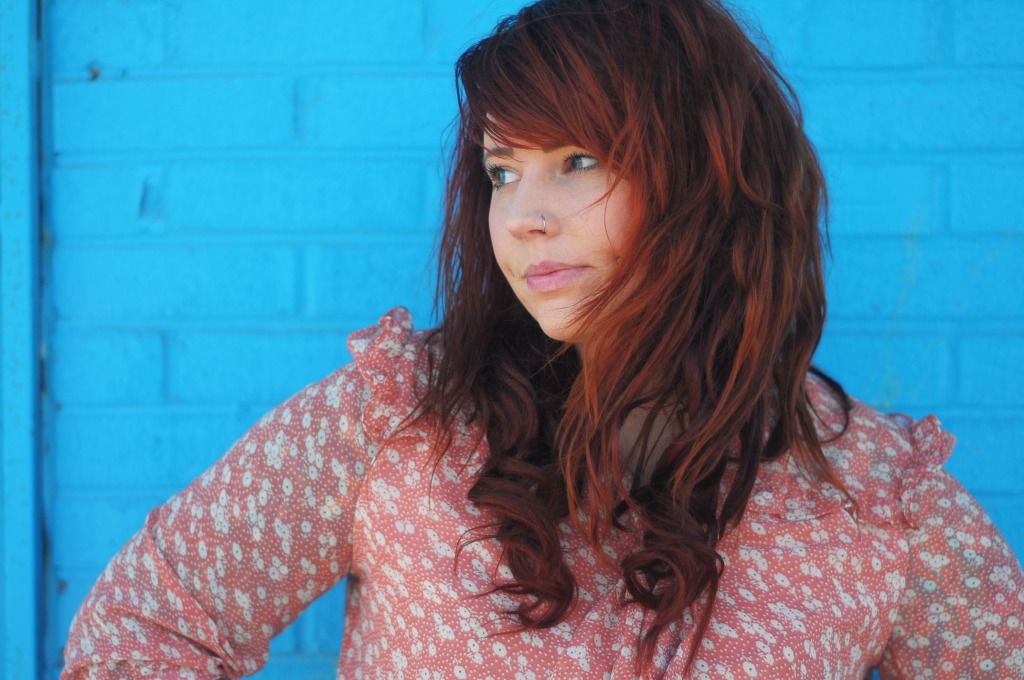 I had every intention of straightening my hair for this outfit post (or at least
tempting
to) but this is what my hair does naturally after it dries. I was in a timecrunch so I just went with it. I get asked to post straight hair a lot and while I actually hate wearing my hair straight, I thought I might give it another go. Soon... maybe. This dress has quickly become a favorite. The color is the best and the bow + sleeves + comfy silhouette are all fantastic. Once in a blue moon I'll find something at Forever 21 and actually be impressed. I've worn this outfit twice this week (hence the 2 different pairs of shoes above!) I wore it on Tuesday, though I didn't do much outside of the house aside from run errands because it was so yucky. The weather is the most fickle thing in the world lately. The other day it was absolutely frigid (and so wet!), but today was a sunny beautiful 74 degrees.
My Blowfish Beams boots
are a heaven send.
I have them in brown
, too, and love love love them. I've mentioned before that I have those big ol' softball calves so these are the perfect circumfrence for them. I normally miss out on all of the ~stylish boots but these are great. It's amazing that they don't make my outfit posts more often because I wear them anytime it's yucky outside! I don't have proper rainboots but these do more than enough to keep me dry and warm. (
They're also over 50% off
if you want to snag a pair!)
The Nazine bow flats
are a trusty ol' favorite of mine and I think I'll never tire of them. I finally wore mega holes in my Blowfish Senderson flats so I retired them for
these
! While on the topic of shoes, I recently got
these bad boys
in the mail (in red! so bright!) and I'm counting on more days like yesterday so I can wear them out and about! They are
so comfortable!
Hooray for Spring!
Anyway, I wore the second version of this outfit to get tattooed yesterday. We colored in my right shin (the girl). I head back next Thursday to color up the dude and I'm so excited to finish these pieces. I have so many more I need to squeeze in! -- Today is a pretty big day for me and Mike. I hope that next week brings some news that I can share about a family blessing so cross your fingers for us! It's one of the most exciting and terrifying things that we've ever had to face together! (It's a good thing, don't worry!) Happy weekend, y'all! I'm looking forward to it!
Forever 21 dress
Vera Wang leggings
PS; Do you love Stars or do you love Stars?! The song at the top of this post is definitely my favorite track from their The Five Ghosts album!