Introducing a new way to shop! Ever wanted to get some snazzy threads without having to leave the house? (I have those days...) Maybe you're a busy mom or career gal who loves new designers and up-and-coming brands yet you just don't have time to fit it in your schedule. Or maybe you want to give a new shopping site a try? Enter
Stitch Fix
. I'm a huge fan of subscription boxes where the contents are a surprise, and this is kind of a new take on that. It's currently only in it's Beta form, but I had the chance to check it out before it goes public and I'm going to share my experience with y'all today.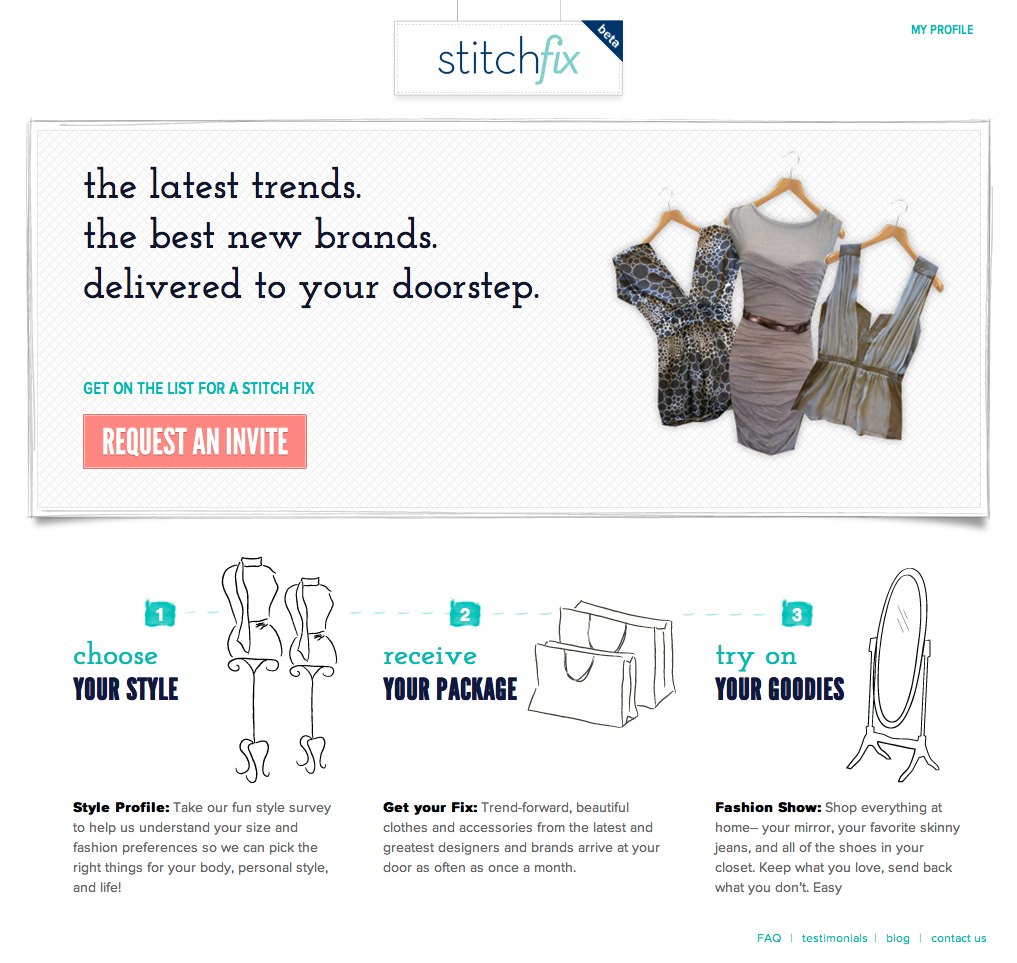 To "get your fix" you can sign up and log on to the
Stitch Fix website
, fill out a questionnaire to get to know your style, and then send it off for your package which ships on Tuesdays. You pay $20 up front for the package and if you buy anything, that $20 credit goes toward your purchase. If you purchase all 5 items in the box then you get a substantial 20% or 25% off. Whatever you don't want, you put in the pre-paid return envelope and mail it back by Monday evening! If you keep all of the items then after one week your credit card will be charged for them (Remember you paid $20 up front!). I got my package on Thursday of last week and tore it open. I made sure to answer my questionnaire that I
only
liked dresses and accessories, and that I wanted
absolutely no jersey knit.
(I hate jersey fabrics! Clingy!) I opened the box to find a pretty black strapless number with a bodice/corset-style top, a cobalt blue dress with sash and ruffled bottom, an edgy but fun black vest, a charcoal "convertible" dress that was too close to the feeling of a jersey knit for me, and a fun (albeit a little out there) cocktail necklace.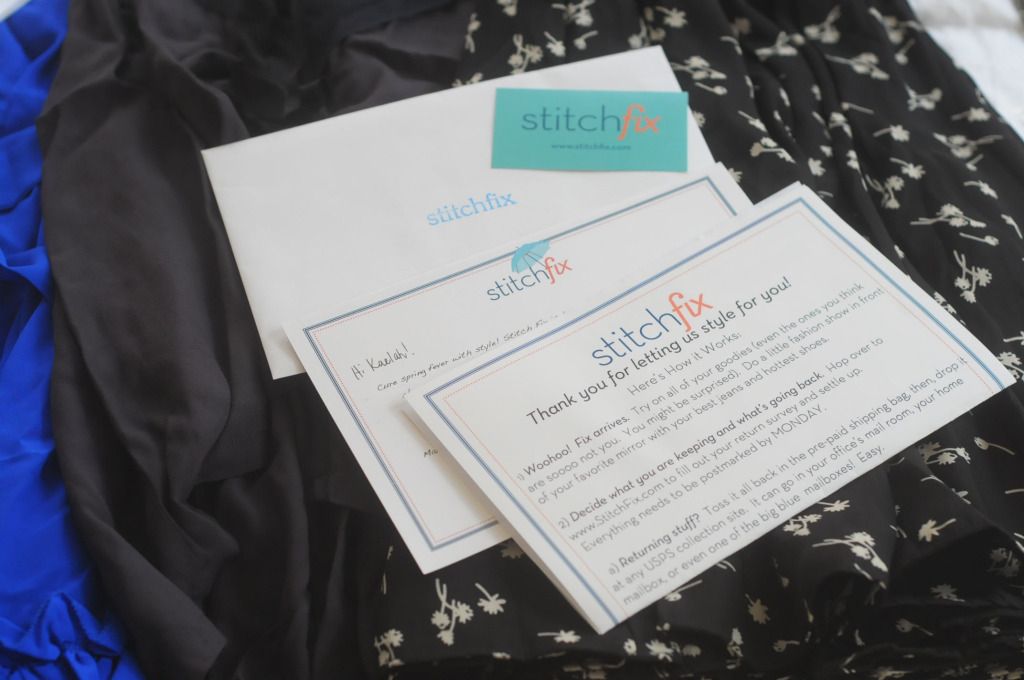 I instantly gravitated toward the black dress with what appears to be dandelion seeds on it. After having the chance to really investigate the other pieces, I really liked the vest, but would probably never wear it, and the necklace was fun but I don't wear cocktail attire very often. (Just so you know -- on the questionnaire, you can say what type of clothing you'd like to wear more... Business casual, dressy casual, cocktail, etc!) You can also choose the general price range of the items. I was actually pretty impressed with the SF questionnaire and thought it did a pretty good job for what I had requested.
One great thing is that they send 2 Polyvore-style outfit samples on cards attached to the garments. That way you can see how they'd pair them. It can be hit or miss depending on your style, but I think the idea is solid. I honestly see this venture working out best for people who wear more business attire, or higher-dollar "quality" casual pieces. (The H&M dress I'm wearing right now is crying in shame haha)
My favorite thing about the Stitch Fix experience is that it introduces me to new brands that I otherwise would have never heard of. Out of all 5 pieces, I only knew 1 (and that's because we had that store in Franklin). Otherwise, it was all new. And even if I didn't absolutely fawn over the original pieces, I could look the brand up and shop that way. I ended up finding another dress and a necklace that I loved!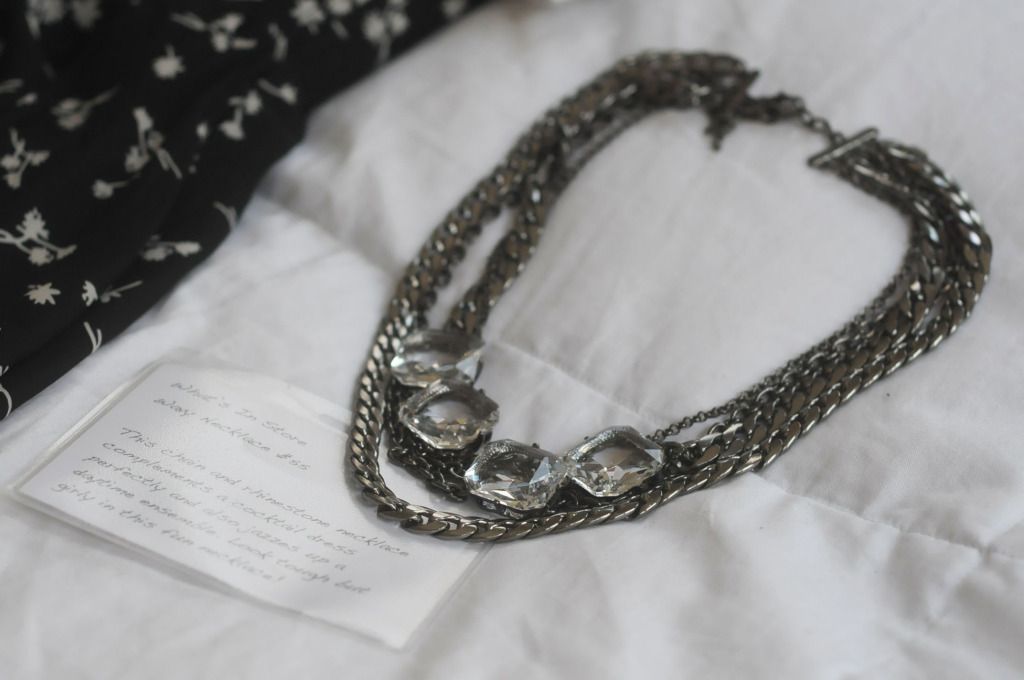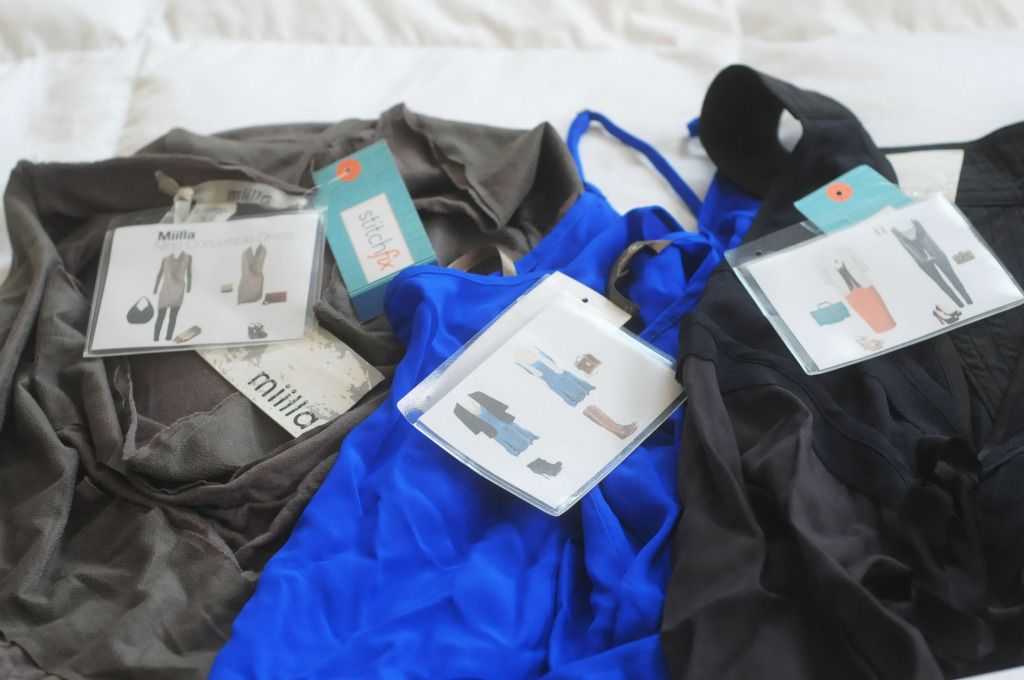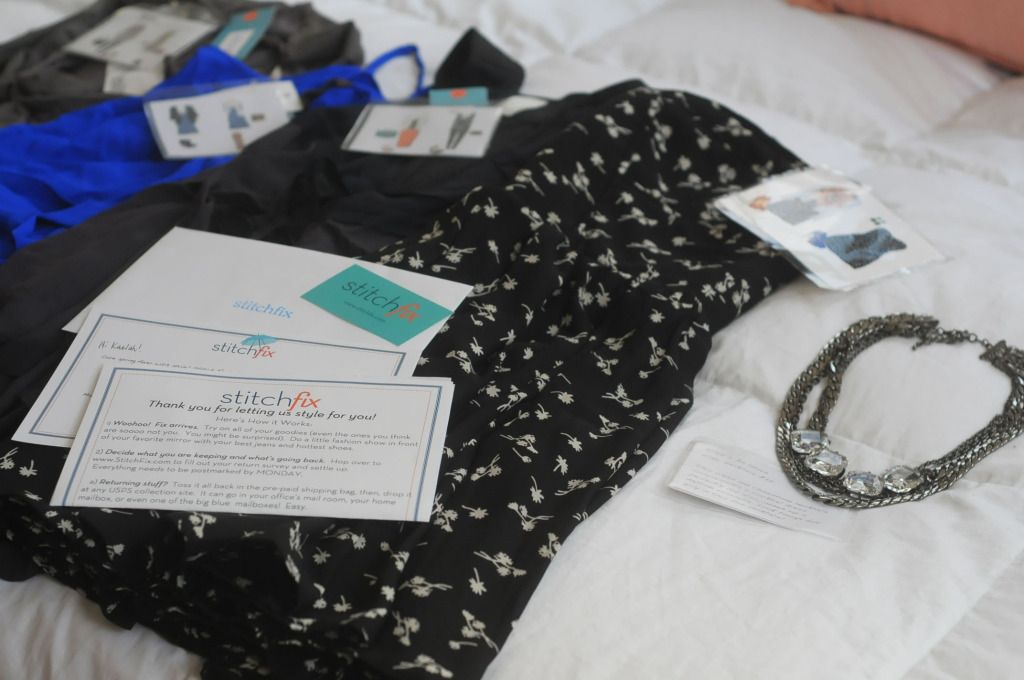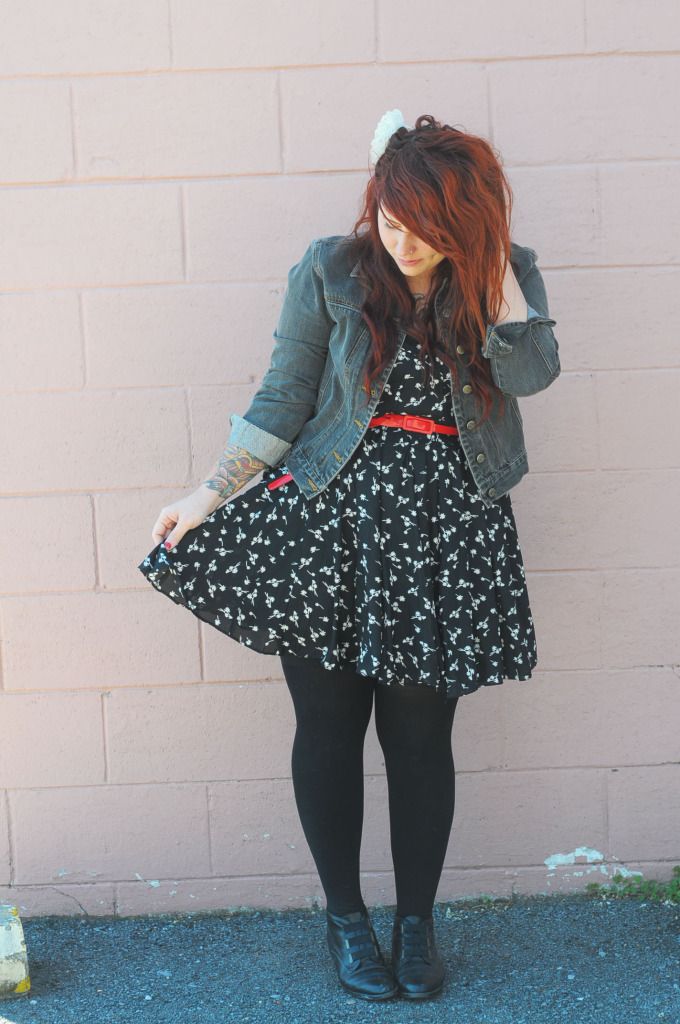 The only down side I can see to shopping this way is sizing.
StitchFix
asks what size you take in most articles of clothing, but the only thing that is hard to accomodate for is your body shape and composition, as well as the sizing of individual brands. Vanity sizing is a big thing these days and while I received the black dress above in my typical size, it was more than a little roomy on me, while the cobalt dress was sized/shaped like a tube. This girl has hips! SF makes every attempt to accomodate sizing up/down if the item you receive isn't the perfect fit, but sometimes that can be hard with the up-and-coming brands as they have limited stock. I didn't feel as though the dress was
too
big to wear comfortably so I just threw on a belt and denim jacket and called it a day!
I think the idea of StitchFix is a really neat one, and I'm happy with my experience thus far. I would like to give it another go at some point just to see how on point it is in regards to new product and repetition.
If you're interested in finding new brands and maybe having an out of the ordinary shopping experience (and you have $20 to spare!), I say give it a go! You can read
their FAQ
for more info if you're still on the fence. I think I might tweak my questionnaire a bit and then send off for another fix. If you'd like to get on the list to try it out,
feel free to sign up!
Of course you can probably tell that I chose to keep the black dress! It's perfect for twirling :) I'll share the outfit post soon!
In the art of full disclosure: I was given a $100 credit to try out StitchFix and give my opinion. My thoughts written here are 100% truthful and honest. They'd be the same whether I had credit or not!

Edited to add: I meant to include the prices for the items I received. I can't remember absolute exacts but I think it went something like this: the black dress I kept was originally $128 but was marked down to $74. The necklace was $55 which was a little steep for my liking. The vest was really well made and was about $98. The cobalt dress was the most expensive I think at around $120. I can't remember about the convertible dress, but I think it was in the $70 range. I chose the "median" price point overall as I was looking to find more quality/lasting pieces. I think for my next Fix I'll change to the lowest price point just to see what the options are. I have seen one other person's Fix where she received $240 items but that was the price point she had chosen! :)