Three weeks ago
I blogged about this cool new company called
Stitch Fix
. SF is still currently in it's Beta launch, but there have already been
tons
of "fixes" sent off for. In case you missed the overall idea, you pay $20 up front to receive a "fix" in the mail consisting of 5 professionally-styled wardrobe pieces that match you thanks to an extensive (but easy!) survey. SF mails these items to your house on Tuesday, and you generally receive them on Wednesday or Thursday. You have until Monday to try them on and make a decision on what you'd like to keep. If you buy something then your $20 goes toward the purchase price of the item. If you decide to keep all 5 items then you get a hefty 25% discount. (In my box this go around, the 25% discount was enough to cover TWO of the items!) Anyway, they give you a prepaid mailer to return the items in and voila! You're done! If you don't return them within a week or two, your card will be charged for all 5 pieces. It's a really cool idea! (
edited to add: in case you think it's too much trouble to mail the items back, they give you a prepaid, pre-labeled envelope... you seriously just stuff them in the thing [i mean, fold them, c'mon! we're civil here!] and toss it in a blue postal bin around town. No need to go to the post office or pay anything... they seriously do it all for you! If you can't manage that then well... you know. :P haha)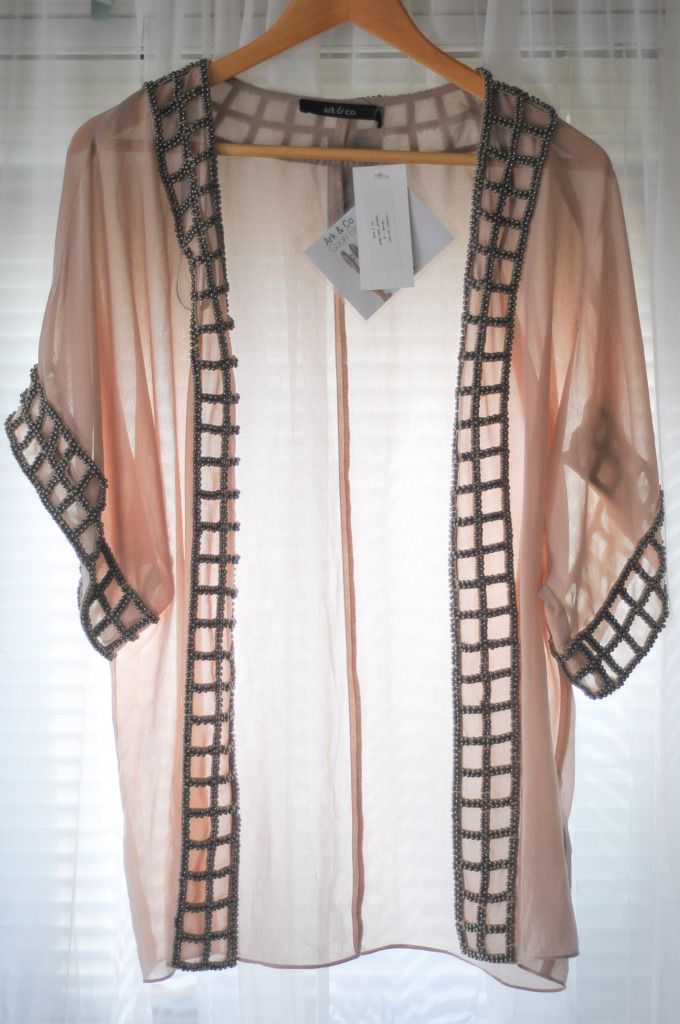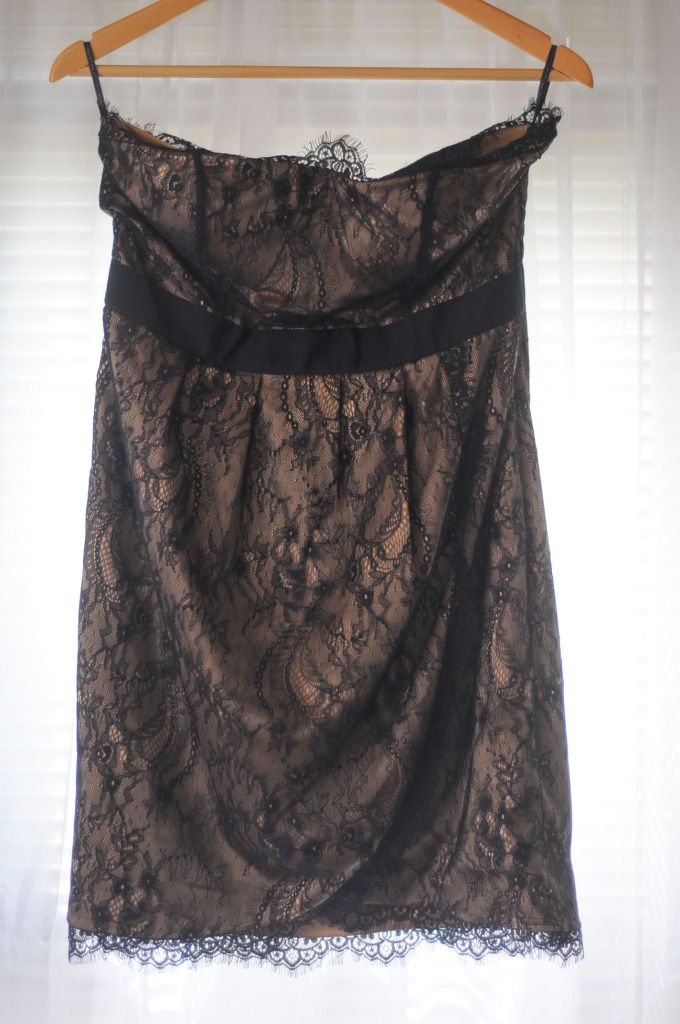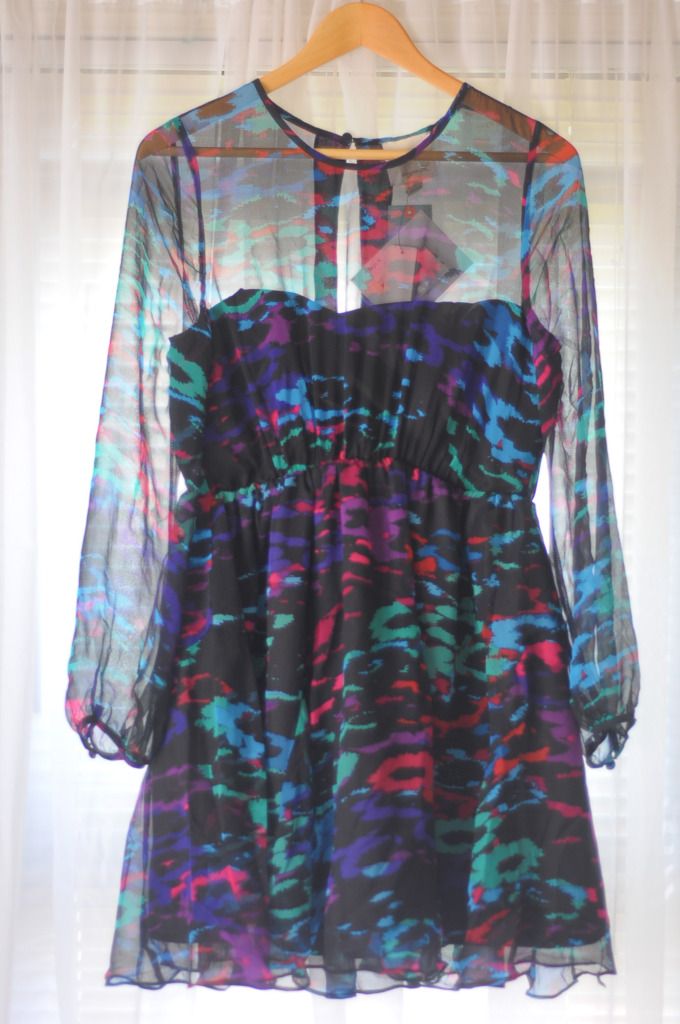 In my last box
I sent off for some median-priced items, and I was actually pretty pleased with the price point. This time around I decided to move everything to the lowest price point they offered, just to see what they would send me. I received my package on Wednesday and I was actually really impressed with the items they sent me, though the price point left a little to be desired. My lowest range items were actually more expensive than my median price range, but considering they deal with primarily indie designers, it would be expected that in order to meet my questionnaire requirements, they had to price up a bit.
I ended up really loving 4 out of the 5 pieces I was sent. But I didn't end up keeping anything. I really thought long and hard about it, and I was sure I was going to keep them all (hello discount!) but then I realized it's 80* already in Nashville and 2 of the awesome dresses were chiffon with long sleeves! (I
did
say that I didn't necessarily like flaunting my arms though, so they listened!) I decided the neon "zebra" dress was just TOO out there for me. I didn't want to be the crazy lady you see walking around with a toddler wearing that... though I do have a soft spot for that insane print. It was also entirely too baggy on my frame (no ladies to fill out the top, and the waist hung too low/loose). The black shift dress was awesome, but with my shape, I need a defined waist. The necklace was very pretty, and the chiffon beaded jacket was my absolute favorite. I'm actually having Returner's Remorse on that one (does that even exist? I'm going to say it does...).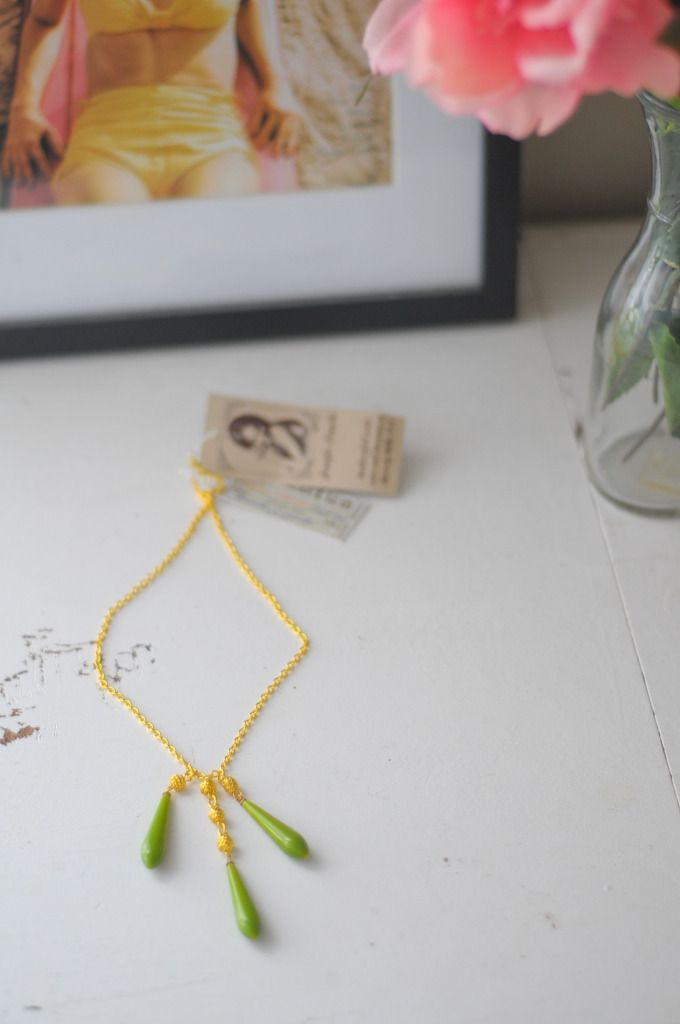 After talking to a few other ladies who sent off for their own Fixes, I decided to do it yet again (I'm kind of hooked!) and see what I'll get with the next order. I'm sending off for one next Tuesday so I'll report back (I know!). And maybe excuse myself to Gmail to see if there's a way I can get that sweet jacket back! Look how beautiful it photographs! It's super lightweight and just stunning. The top dress was the only item in the box I didn't care for, but that's because it was too body hugging for my tastes (and a wee bit too small! I looked ridiculous!) Still, I'm kind of loving this service. I love finding these new labels I never would have otherwise known about. This service may not be for everyone though. I like the idea of a "surprise" and even if I end up empty handed, I kind of dig the experience. Some people like to be more in control of their shopping experience. It's up to you as a shopper to decide if it's worth it!
I also love hearing about your Fixes!
Have you sent off for one or blogged about it at all?
I'd love to know what you think and if you kept anything! Each fix is unique so it's cool to see what stylists think fit into your life based on your questionnaire.
Here is an invite
if you'd like to sign up to receive your fix.
What do you think about the pieces I received? Would you wear any of them?
xo
PS: Didn't Mike do a lovely job styling these in our bedroom?!
I was not compensated for this post. This is 100% my unbiased opinion!

Pricing breakdown for this Fix: Beaded chiffon jacket: $90, Black + Lace cocktail dress: $106, Black + Rainbow dress: $152 (yowza!), Black ruffle chiffon dress: $93, Green + Gold resin necklace: $60. Keep in mind you'd automatically have $20 off of these prices. Still, they were a little high considering the intended price point I requested. Hopefully the next fix will have a lower price tag!