This month's Sponsored Giveaway is definitely one for the accessory-minded gal! From necklaces to shop credit and pretty pretty hair bows, we've got you covered! One lucky winner is going to take home everything below! Peep below how you can enter to win xo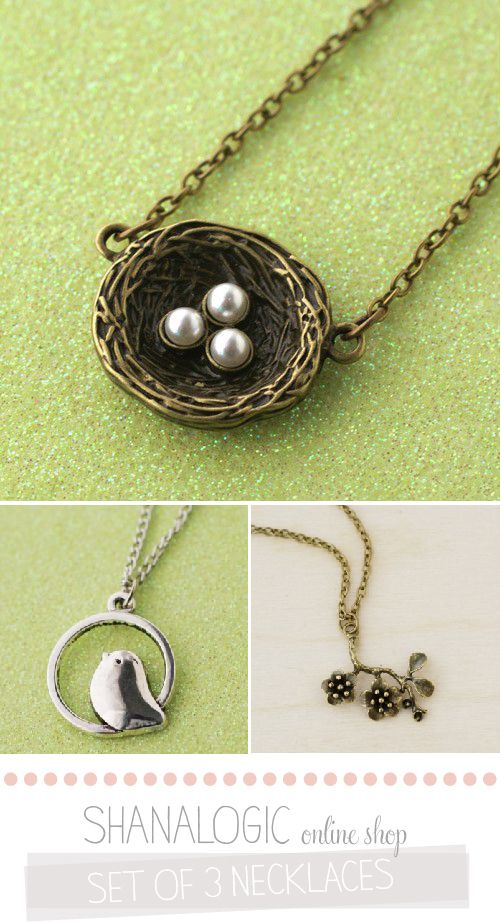 If you're in the market for chic hair goodies, Sproos is where you should turn to. Featuring a plethora of bows, clips and headbands, they have the perfect statement accessory. I'd totally wear the daylights out of the Darling Bow headband! (By the way, you can save 20% on your order with the code KAELAH!) ** In addition to the one bow for the overall winner, NINE other lucky ladies will take home a cheetah print bow! The odds are in your favor! **
shop // facebook // twitter
Roxy of GrrFeisty always has something up her sleeve. From adorable faux bois zipper pouches to hair accessories and roller derby inspired hand mirrors, her etsy shop is the perfect place to find a gift for that special quirky someone (or you know, yourself!). Her blog is a total time trap, too! (In the best way, of course)
Kintage is the oh-so-new online venture for Aileen of Barker Zoo! Only having launched this month, you can already tell it's going to make it's place known in the online shopping world. From knick knacks to cute personal accessories and dresses galore, Kintage is a great place for online shoppers who like a deal! I just got the Line by Line dress in the mail and I can't wait to wear it all summer!
♥ ♥ ♥ ♥ ♥ ♥ ♥ ♥ ♥
♥ ♥ ♥
♥ ♥ ♥
♥ ♥ ♥
♥ ♥ ♥
♥
♥ ♥ ♥
To enter to win, drop by the sponsors above then leave a comment below telling me your favorite piece in each of their shops! (Be sure to leave your email or twitter name with your comment so I can contact you if you win! You can spell it out like kaelahbee at gmail dot com to avoid spam!) This is just one entry. Please include all 5 "favorites" in one comment!
If you'd like additional entries you can....
+ Follow the blogs above/leave a sweet comment (one entry per blog followed, up to 3!)
+ Follow the sponsors on Twitter (one per follow, up to 3!)
+ "Like" the sponsors on Facebook (one per Like, up to 4!)
If you kept tally then you'll notice that is up to ELEVEN entries! (I know, ridiculous) Please be sure all additional entries are in separate comments so they can be properly counted! Entries not left separately will not count, sorry! A winner will be drawn next week and contacted shortly thereafter! Good luck! xo
Congratulations to Katlyn Larson!