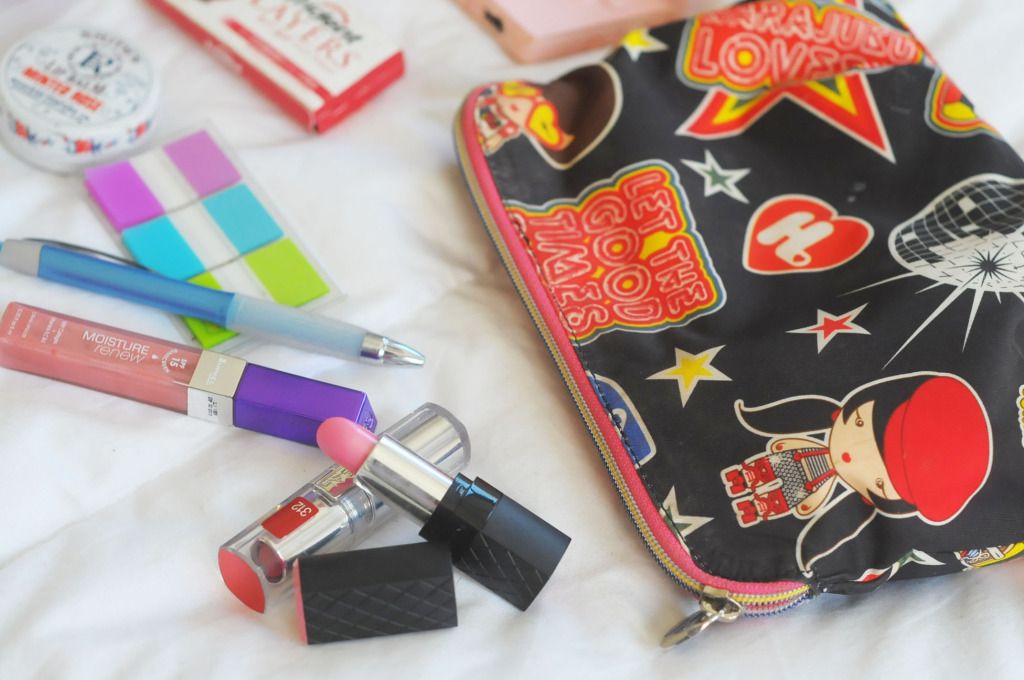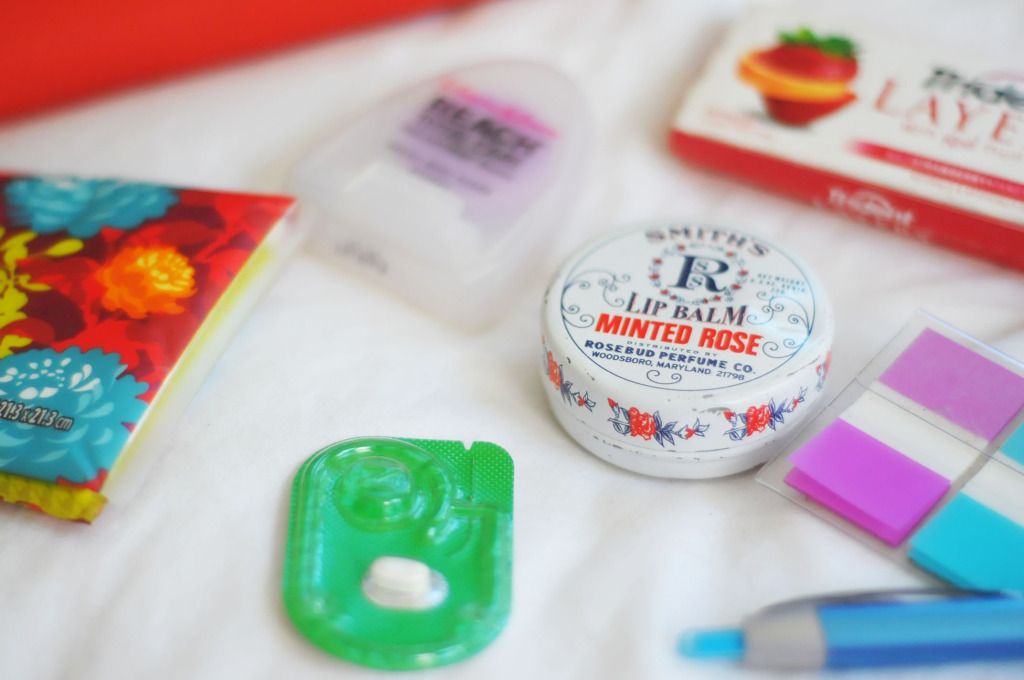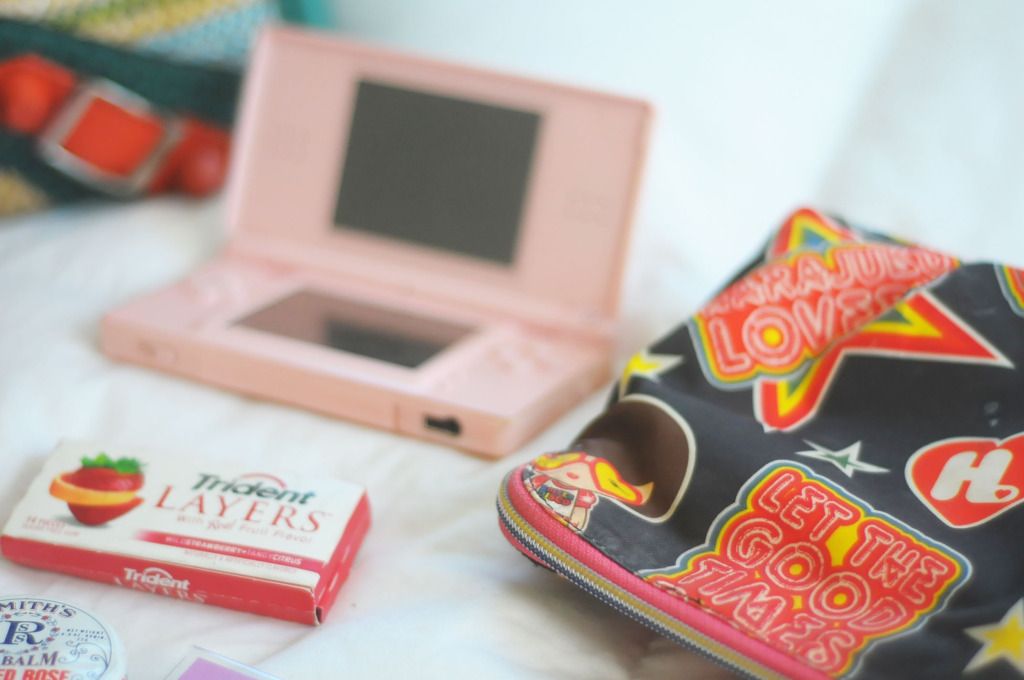 Whoa! It's been quiet around these parts for the past couple of days. That's sort of unusual for my blog as I tend to find myself "obligated" to post even when I don't really have anything of value to say, but I'm sort of glad I decided to take the weekend "off" from any real responsibilities. It allowed me and Mike some time together, just to hang out, have a "treat yo'self" day a la Tom Haverford, and to get some work done with Honeybean. Granted I am about 3 extra days behind on other things, but it's nice to feel a little bit relaxed! I feel like all of my posts say things like "I'm so busy!" "I promise to get everyone's emails to them asap!" etc etc, because it's always the truth. But sometimes it's nice to just say "nah. Whatever. Tomorrow." and just... stop stressing. So what do bloggers do when they don't really have anything else to show you? (Or at least in my case... haha) Answer: What's in your bag? post! I'm honest. But these posts are also my total guilty pleasure as I'm nosy and like to know what everyone else carries around with them daily.
Mike thinks this is the ugliest purse ever. No lie. I picked it up a few weeks ago at TJ Maxx and was deciding on it and he was just like "Oh god" haha He doesn't think it's
atrocious
, but it's far from his favorite. I personally think it's adorable and it'd be weird if I didn't because
duh,
I bought it. Luckily y'all were super supportive in my choice in the
Lavender and Turquoise outfit post
. (So thanks!) It's a nice size and I can actually keep it clean. (Obvious disclaimer: Uh, everyone cleans out their bag before a post like this right? I think I showed all of my receipts and junk
once
, and then was so mortified)
Basically these are things that I need to survive... or something.
* Nicole Lee handbag via TJ Maxx
* Harajuku Lovers makeup bag
* Nine West coral wallet
* Kleenex purse packs
* Smith's Rosebud Salve lip balm
* Trident gum
* My pink Nintendo DS (keeps Toby occupied in the car sometimes)
* Mini Post-It note flags
* The best pen ever!
* Floss + Zyrtec To-Go (life-freaking-saver!)
* "Super Sticky" lint roller (because I look like I'm sprouting dog hair always)
* Random lipsticks (usually one red, one pink) + a lipgloss

Important things that aren't pictured:
* My Life/Blog notebook (my life basically revolves around the lists I make)
* iPhone 4
* Small yellow notepad that I use when I don't want to "dirty" up notebook pages

And now I'm going to sit here, staring at my blog in disbelief that this is really, and truly the only things in my purse! I feel like that is some sort of personal victory as I'm an "everything including the kitchen sink" type of gal. So there you have it. That's what I carry if you feel so inclined to care! ;)
Are you a neat and tidy gal? Prefer small purses? Or are you my soul sister who basically carries a duffle bag with everything she's bought in the past 6 months inside? I won't judge you! ;)