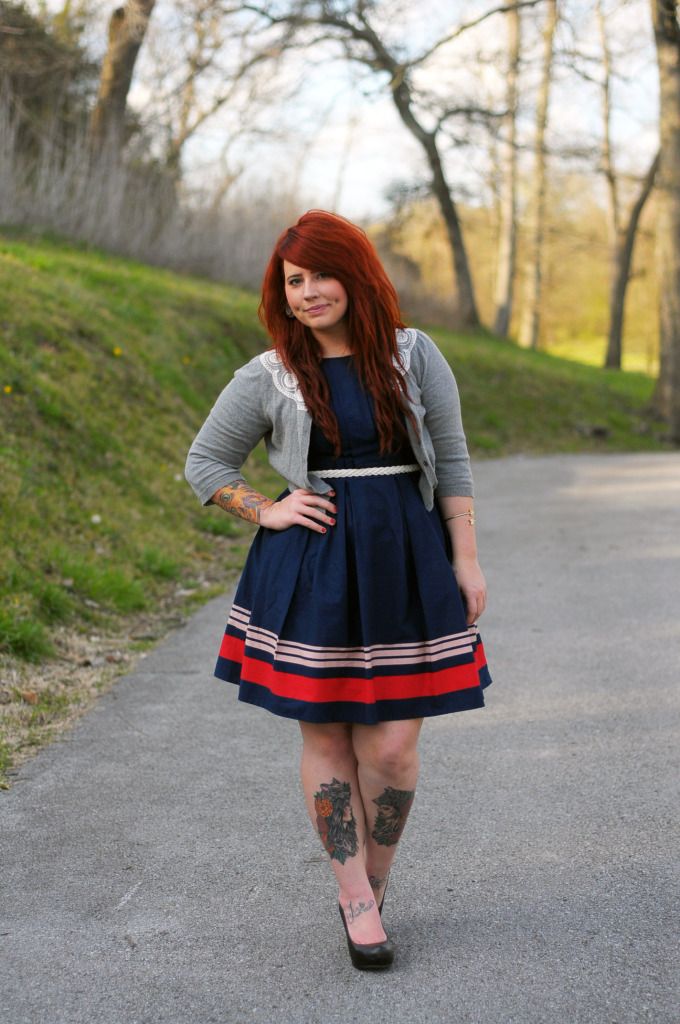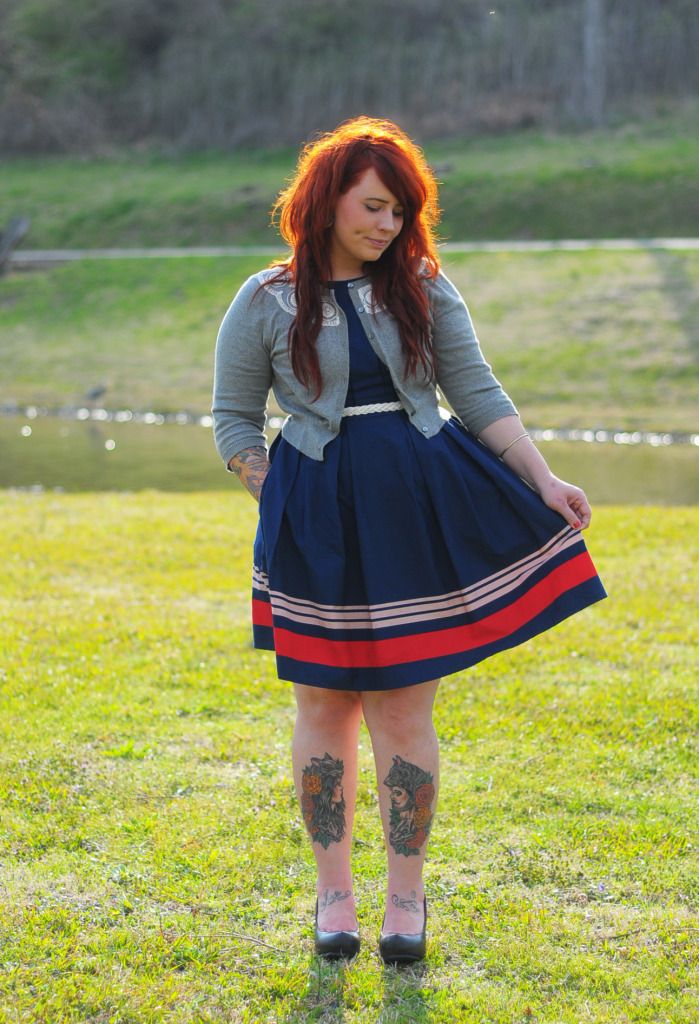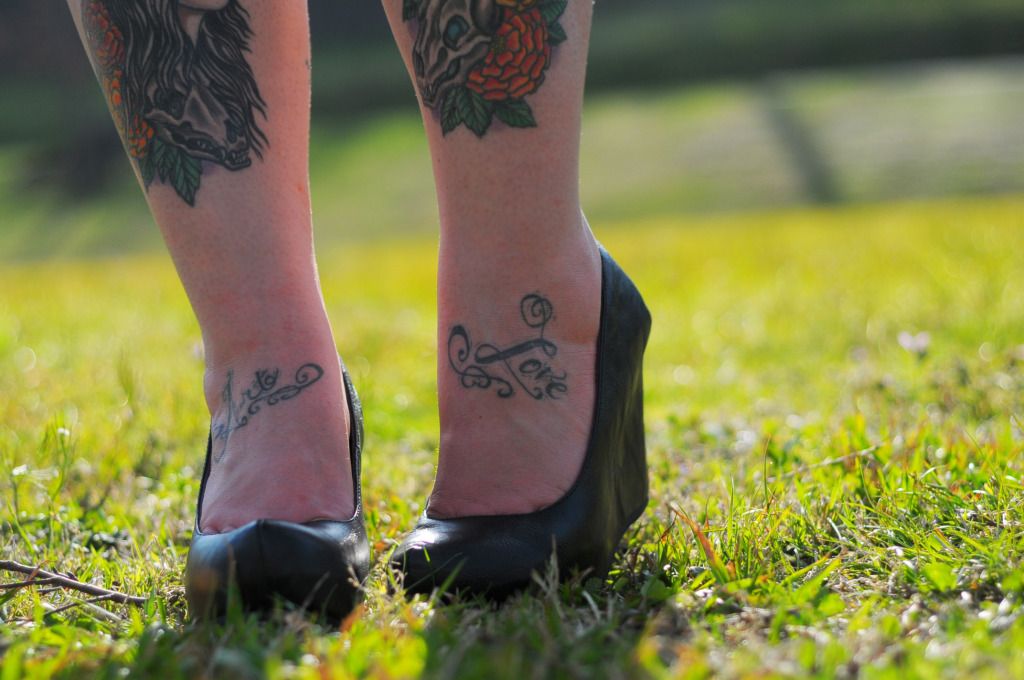 Yesterday's weather was seriously so gorgeous. It
did
end up getting a little bit hot (81*) while we were out and about, but overall it was too pretty to pass up. We loaded up Toby and headed over to Shelby Park to feed the ducks. We decided to venture out on the little island in the middle of the lake because there was no one else out there. The outer banks were chock full of people and we were afraid the ducks would be too full! Toby had a total blast throwing bread toward the ducks and watching them snap it up. I think next time we might take him to Centennial Park because the ducks there will actually eat bread from your hands. (You can see what Toby + Mike wore to the park
HERE
! We all accidentally matched.)
I wore this two days in a row, so don't shun me. We had some matters to take care of on Monday so I finally donned my Jason Wu x Target dress with
my Blowfish Heda wedges
. This dress is so dreamy! It's the epitome of perfect. It was a lucky return and I was elated to have snatched it up since our Target never got it.
These Heda wedges
are seriously so classy, and so so sturdy. They've got a very "pin up" vibe to them. I know, I know... navy and black, bad mix, but I did it anyway. I
did
try to make a black blazer or cardigan work but that was like a trainwreck. This gray cardi will have to do until I can find an appropriate piece to pair it with.
The pretty arrow bangle
was a gift from
Poshlocket
. I think the very slight touch of gold looks cute. The quirky arrow aspect of it is my favorite though.
Last night I spent the evening looking up business plans, doodling logos and starting to crunch numbers. A brick and mortar needs to happen. Just gotta figure out how and get all of our ducks in a row. It's unfortunate that so many female-run small businesses (especially boutiques) tend to be "hush hush" top secret ventures. Few women like to share their experiences, both successes and failures, with others. I find to be so disheartening. I really need a fairy (business) godmother! haha Today I'm meeting with my lovely friend
Maya
(and her beau, Justin!) for coffee. We're going to discuss the branding of her bakery/cafe biz that she's been wanting to do for a while. For the past few months we've been entertaining the thought of going in together as business partners, too! It's an exciting experience when you have someone else realizing your dream with you! Hope y'all have a fabulous Tuesday!
Have you bought anything lately that just makes you feel like a million bucks? This dress is just that for me! xx
Jason Wu x Target dress
Forever 21 cardigan
Target belt, thrifted