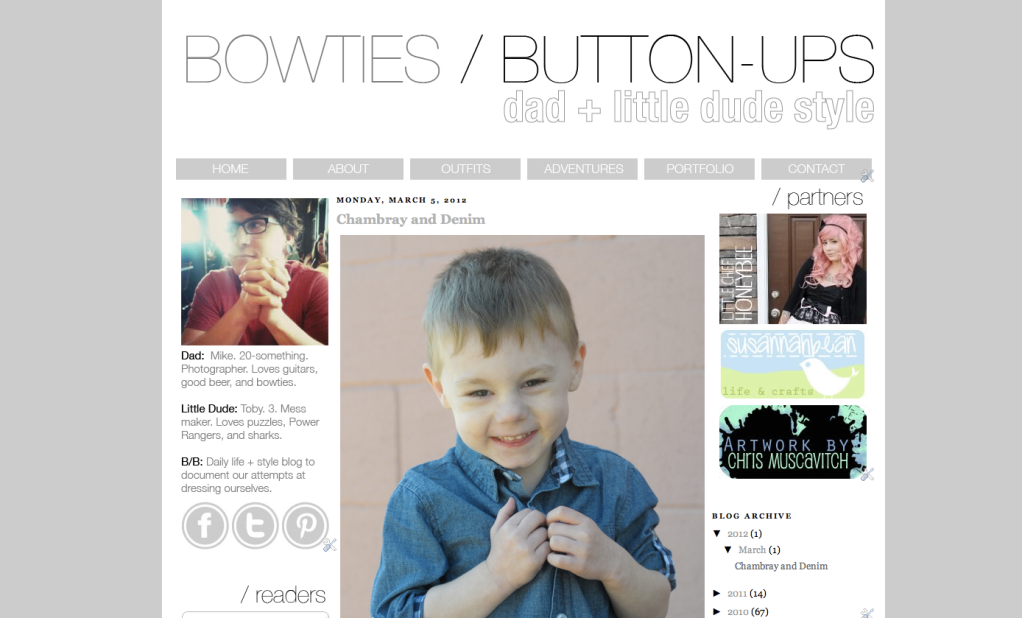 Mike had toyed with the idea of picking his blog up again, and maybe even taking it in a new direction since Toby is here with us. I won't lie, little dude clothes got us excited. Mike loves to dress in a slightly dressy/casual way and he thought it'd be fun to share his affinity for bowties (and buttonups!) with Toby. And with that,
Bowties / Button-ups
was born!
I designed his blog for him last night and today he posted their first father/son outfit post! I'm not 100% sure what B/B will feature, as you'd have to ask him yourself, but I'm kind of excited for it! Mike loves Toby so so very much and I know this will be a great way for him to immortalize his childhood.