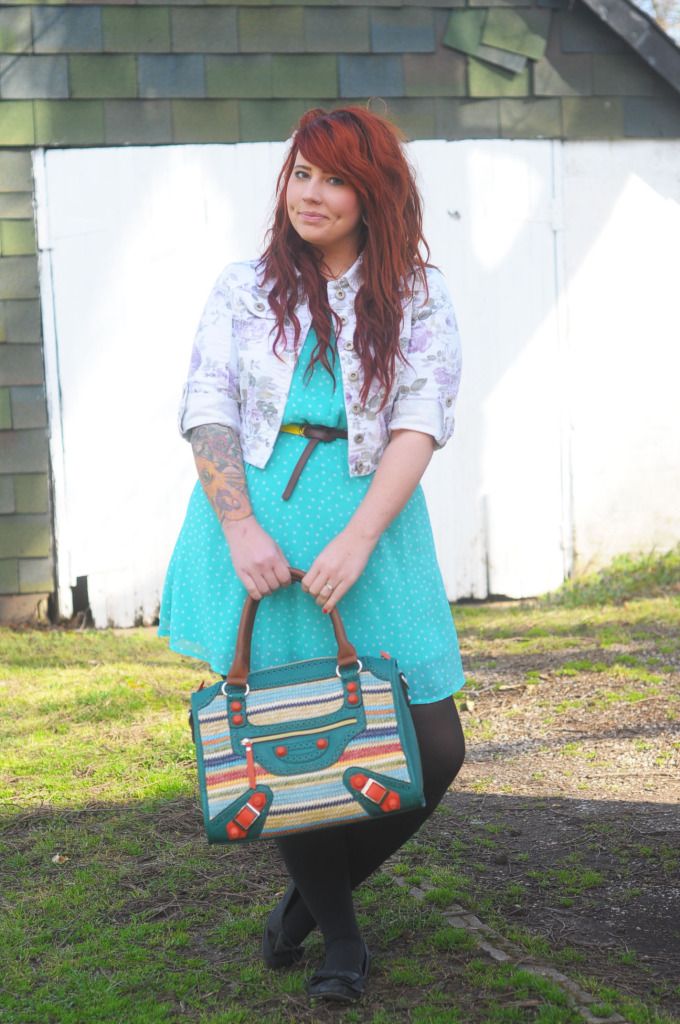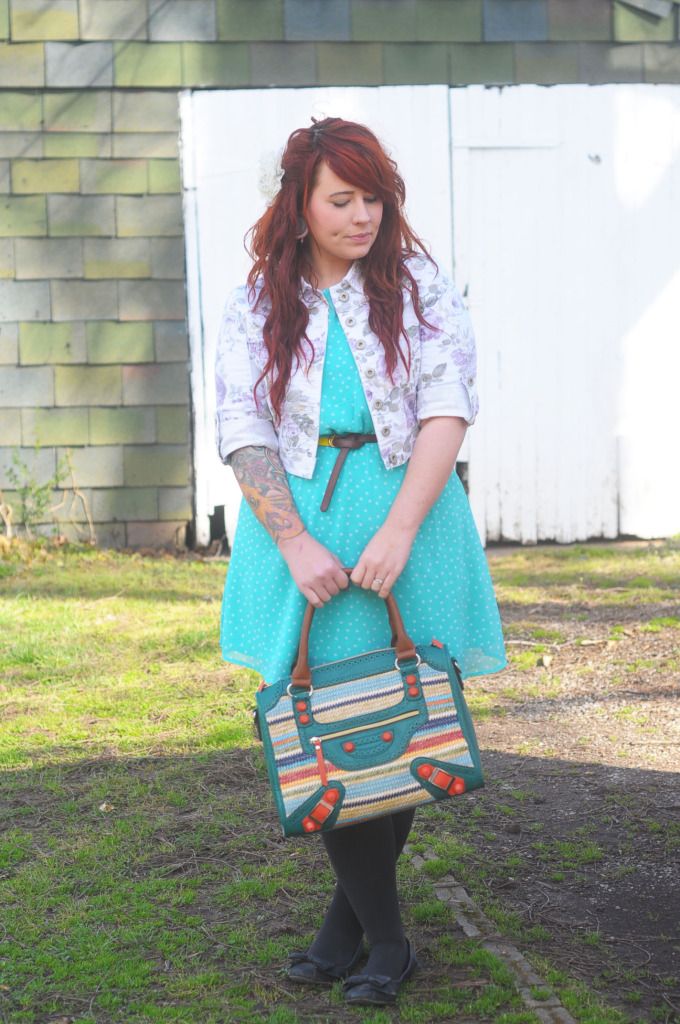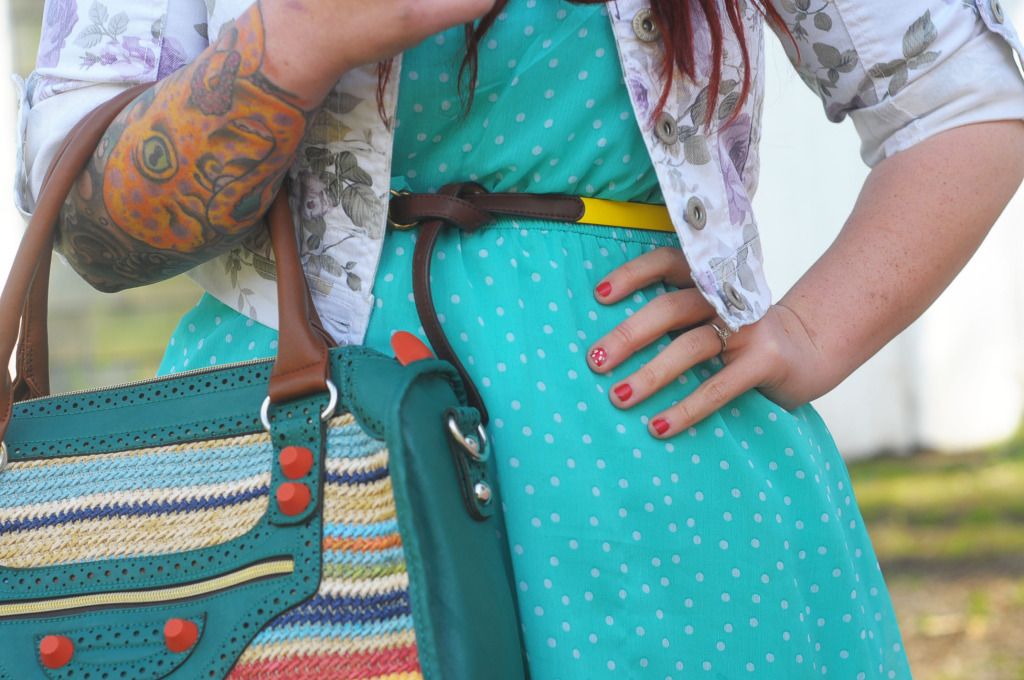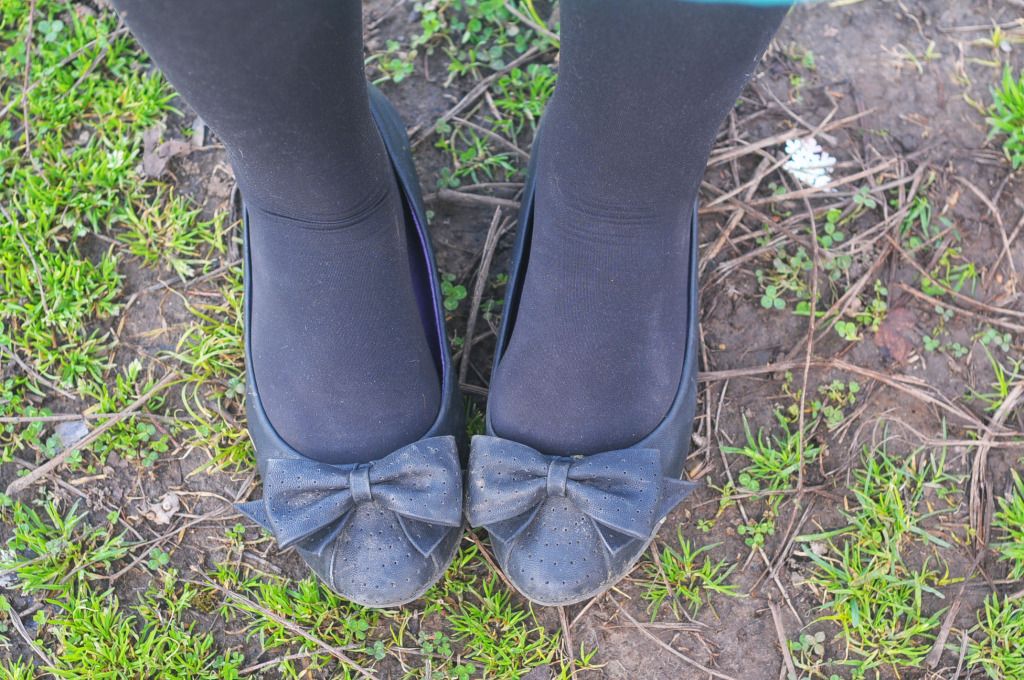 I wore this outfit last Saturday when Mike's parents came up to visit. We ventured a few blocks over to have lunch at Rosepepper and it was such a beautiful day. I picked up this jacket and dress at the mall in Murfreesboro a few weeks ago. I almost went home without the dress but luckily I saw it in the window display as we were leaving and I just had to inquire. I 'm loving the wide array of polka dots and colors in my closet right now. Also - Don't mind my dirty flats... I wear
these things
down! // I really feel like Fridays creep up on me in super stealth mode. Typically it's all TGIF! but when you work so far from home and don't pull in your driveway 'til 3:30am, it gets tiresome. I feel like every day is the weekend almost haha
Some (very talented!) fellow Nashvillians are currently
running a KickStarter campaign
to record + tour this year. They also
just put out a fun 5 song EP
which you can buy for $5! Feel free to click over and give them a listen and see if you'd like to help back their project. If you're a resident Nashvillian (or live nearby) then you can have a chance to see Paper Lantern in action on Tuesday at Mercy Lounge! Nothing is quite as good as some fun folky pop music in my eyes (err... ears?). I love that Nashville has such a diverse range of sounds.
I'm off to enjoy some sunshine! Happy Friday, friends!
How are you spending your weekend?
Forever 21 dress
A'Gaci denim jacket
Target belt, thrifted
Target tights
Nazine flats c/o Blowfish (Get 15% off any order with code BFBEE15)
Nicole Lee purse via TJ Maxx