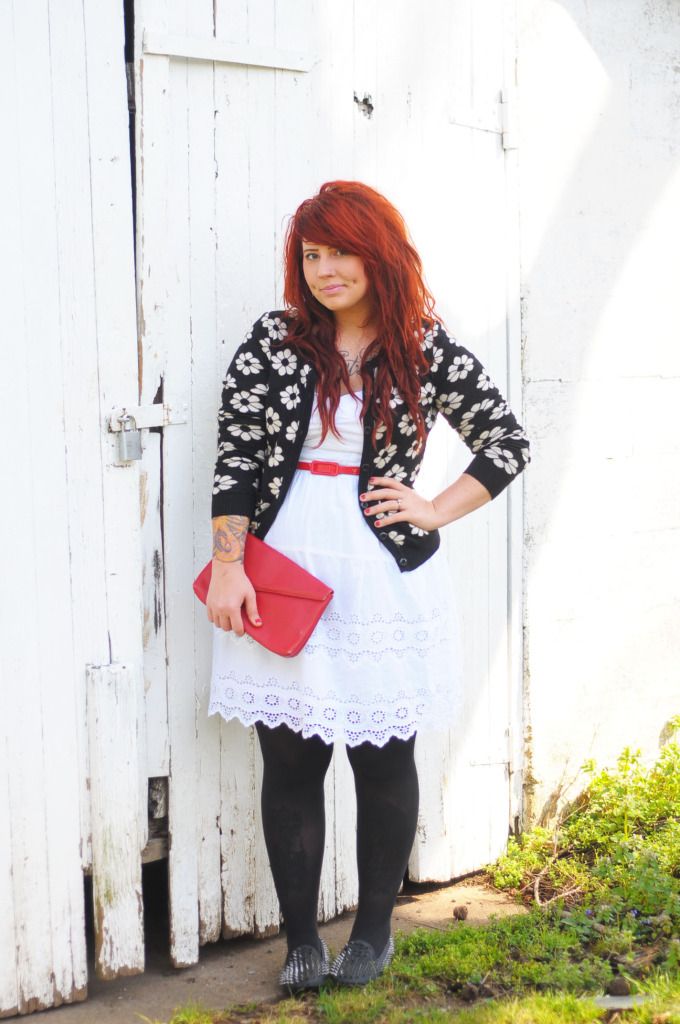 Sunday was a fun day for our little family. We packed up Mike's truck and headed down to my parents' house for a day of relaxing and hanging out. Toby played hard. He was all about my stepdad's huge lawn mower, helping fill up the bird feeder, and playing ball. I was pretty much wiped out from just watching him. We visited with my Nana and all went out to eat at the local Mexican restaurant I used to frequent in high school. My mom also gave me a bunch of flower bulbs and strawberry plants for my garden! Mike spent a good portion of yesterday planting them and doing various chores around the yard. I stayed in for a bit to wrap up some design work and then we all went to Franklin for the evening. Not a bad way to spend the past 36 hours I guess!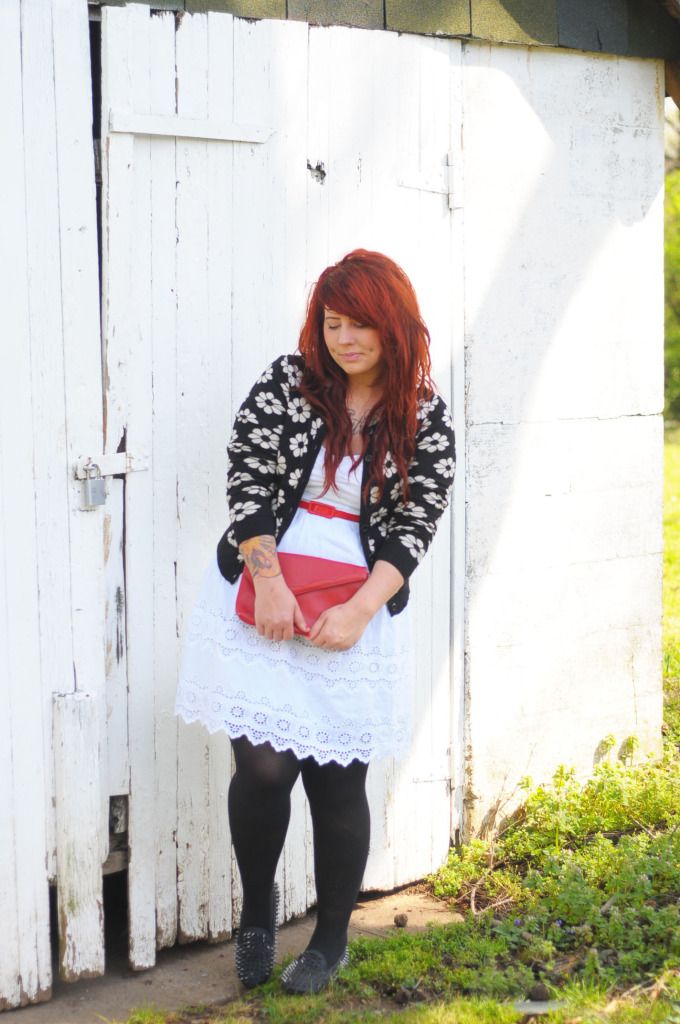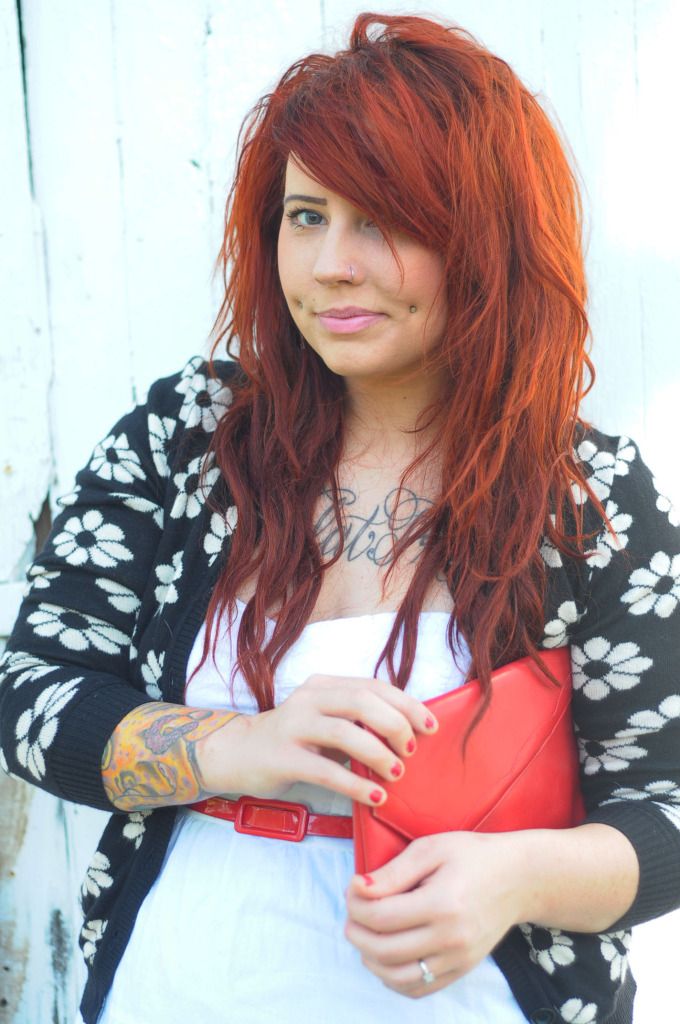 This outfit is about as simple as it gets. From style to color palette. I love this dress and I've worn it quite a bit since picking it up at Marshall's. It's American Eagle but I was able to pick it up for only $9! It warmed back up here in Nashville so I actually wore this dress sans tights yesterday. For the day pictured I paired it with a Forever 21 cardigan, thrifted purse (I cut the strap off), and my new black spiky loafers! I think they help give it an ~edgier vibe, but whatever. (These shoes come in a handful of different colors if you want to
check them out!
Also here
!) I'm thinking the red might be a fun addition to my wardrobe, too!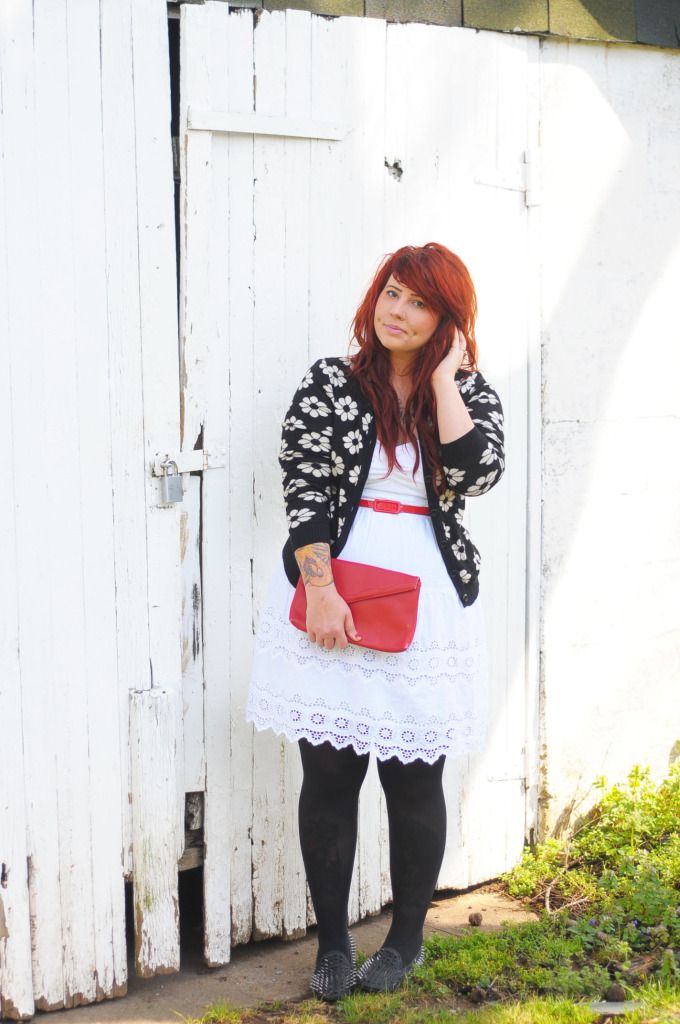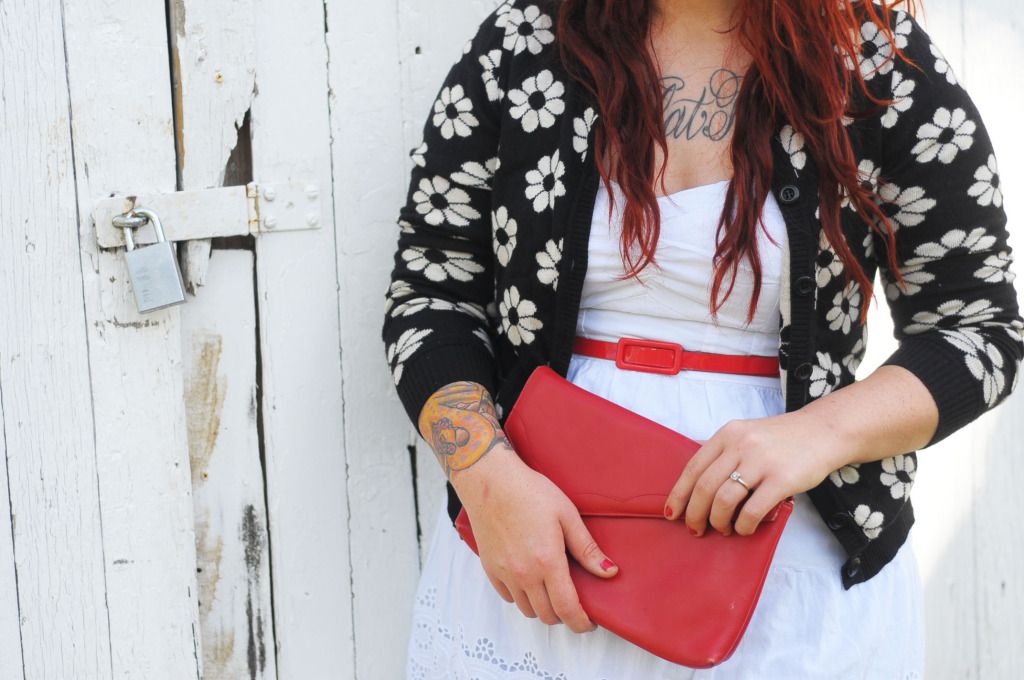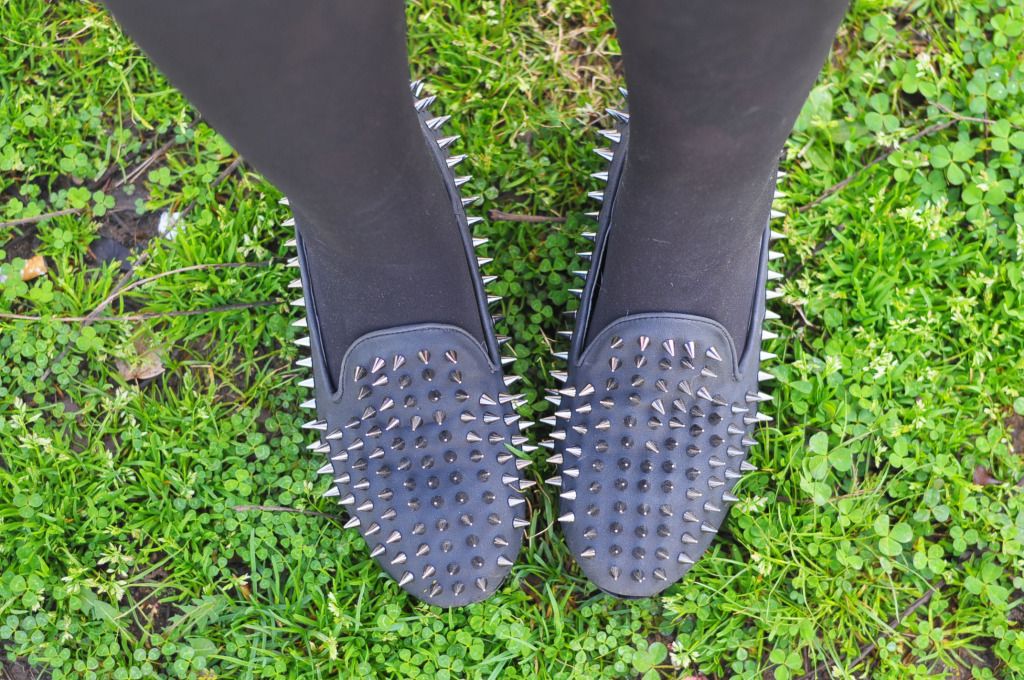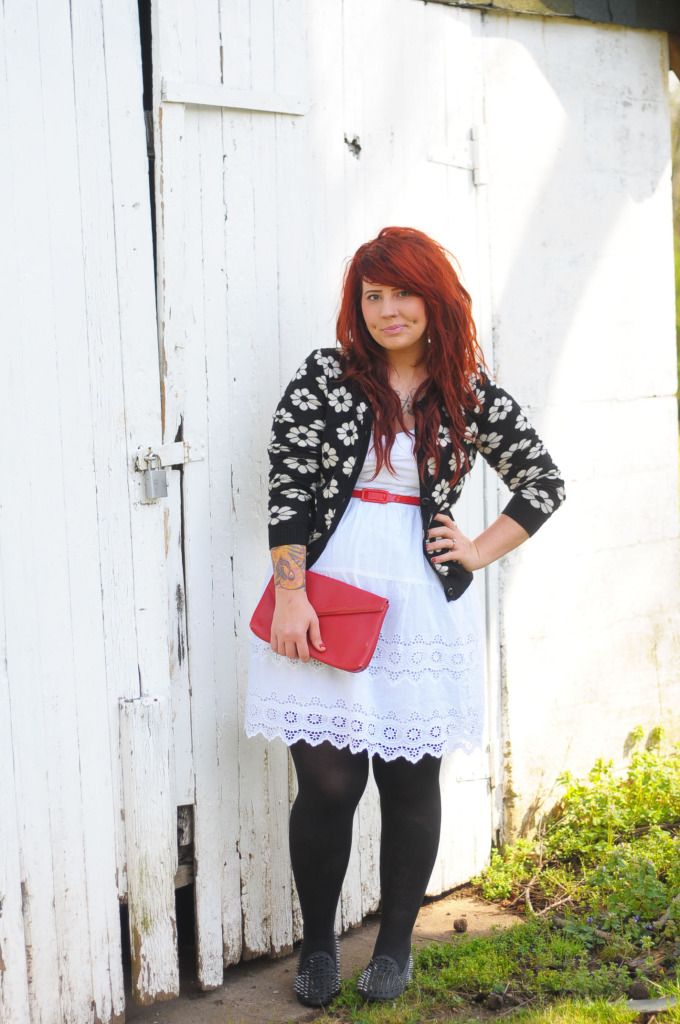 Today we're having an important visitor over at our house, and then Mike and I are going to try and finish up our flowerbeds. Then we're going to build a raised bed for the backyard and plant loads of vegetables. Probably won't actually get done tomorrow, but maybe we can at least get started with a trip to Lowe's. I'm excited to turn this black thumb green this year! Here's to hoping I actually can haha
Hope your part of the world is bright and sunny today! The high today here in Nashville is going to be 86*F! I know... melting! Isn't it crazy that it's still technically winter?! Bizarre! (Well, I guess today is the first half day of Spring)
American Eagle dress via Marshall's
Forever 21 belt
Forever 21 cardigan
Target tights
Thrifted clutch
PS; Sorry for the picture overload! I really should have edited those down... but oh well. Here are like 7 pictures of me standing the same way in the same spot with the same hand on the hip ;)
PPS; This is my favorite song in the world right now. This entire album is gold. What's your favorite tune lately?